What will Meghan Markle wear on her wedding day? 5 experts weigh in on the royal wedding dress
27th Nov 17 | Beauty
Prince Harry and Meghan Markle have confirmed their engagement, so now the question is what will the bride wear? We asked the experts.
Prince Harry and Meghan Markle have finally confirmed they are engaged and will be married in spring 2018. Hurrah! Now we can really start getting excited about the royal nuptials and the main event – Meghan's wedding dress.
Bridalwear experts have already been thinking about what the American actress might wear to marry her British prince.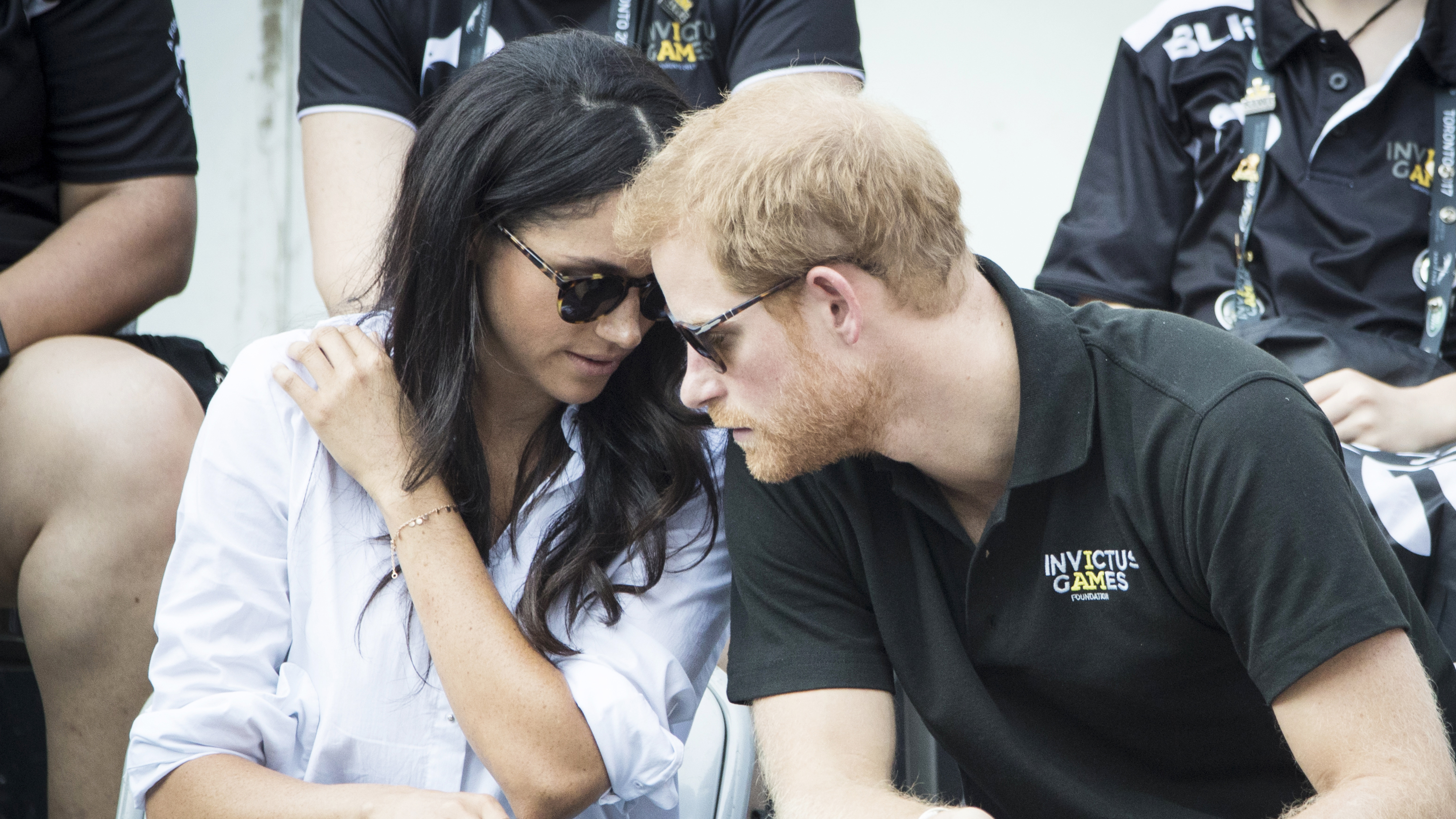 Prince Harry and Meghan Markle at the Invictus Games 2017 (Danny Lawson/PA)
"As she's previously been married, I'm not sure where they'd have their ceremony," says Peta Hunt, editor at large at You and Your Wedding magazine. "Will she follow Camilla and go to Windsor Guildhall? Will she be allowed to go to Westminster Abbey or St Paul's, or will they do something fun like Chelsea Town Hall? Once the where is sorted, we can work out which designer will work for her."
"I wouldn't expect it to be anywhere near as large as Prince William's wedding to Catherine," says David Emanuel, who designed Princess Diana's wedding dress and is also the host of Say Yes to the Dress UK. "Except at this one she will go in as Meghan Markle and she will come out as a princess, so [the dress needs to reflect] that aspect as well."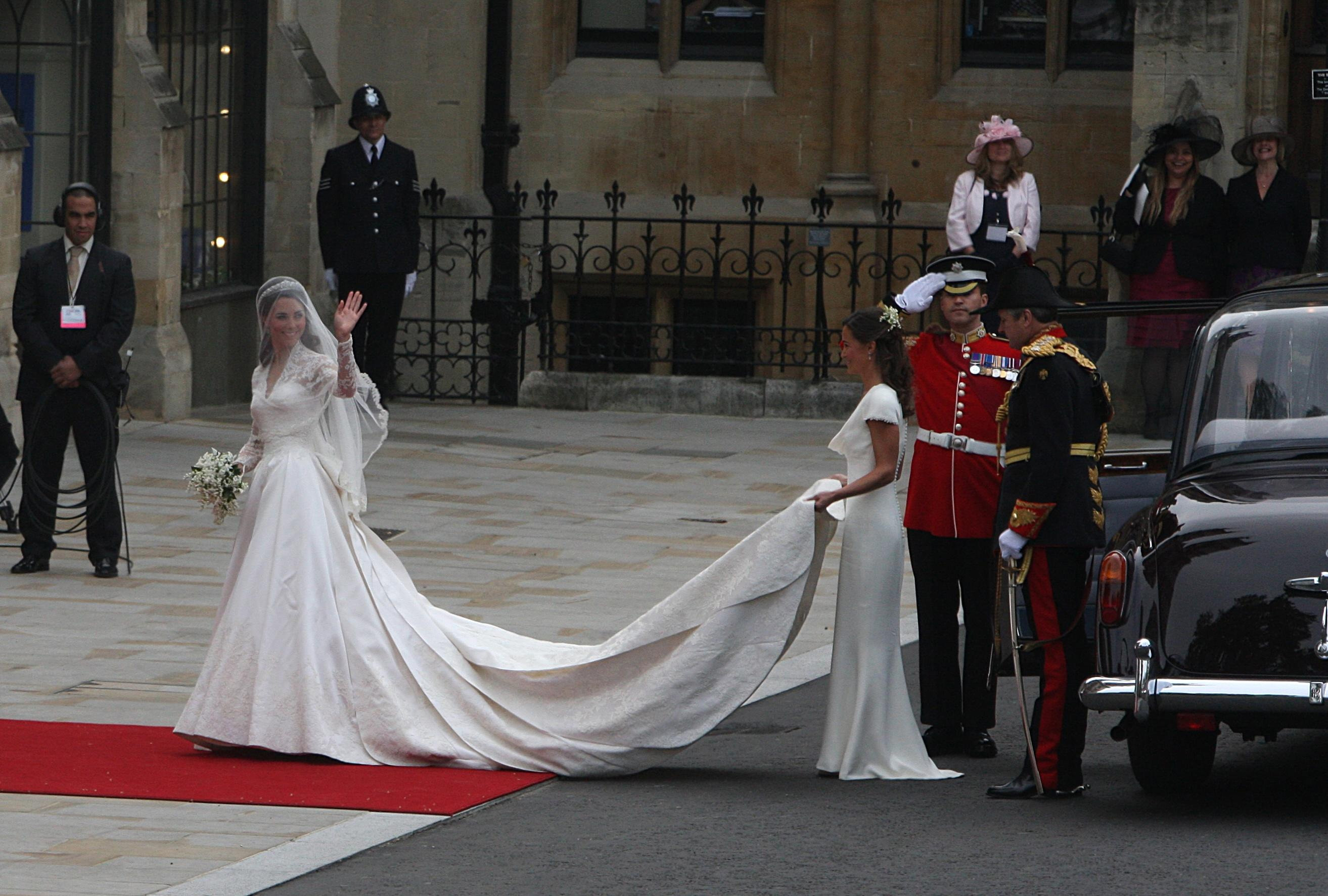 Kate waves as she arrives at Westminster Abbey, ahead of her marriage to Prince William in 2011 (Carey Tompsett/PA)
We can't wait to find out for sure, but in the meantime we've asked five bridalwear pros for their thoughts on what the soon-to-be royal will wear on her Big Day.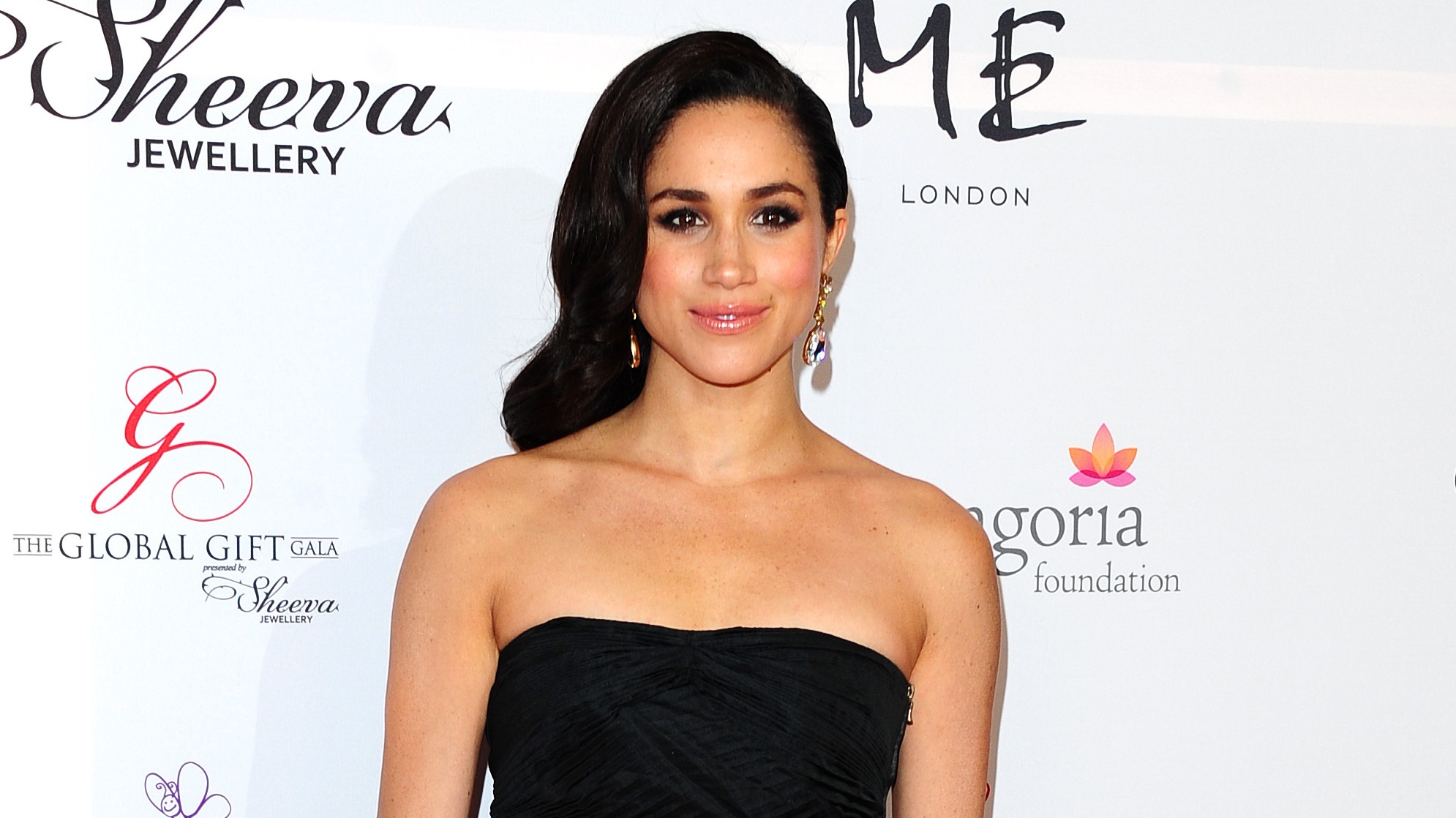 Meghan looking effortlessly stylish (Ian West/PA)
Who will design Meghan's wedding dress?
David believes Meghan's choice should be from the UK: "Although she's American, she's entering the British Royal Family so I would not expect her to wear an American designer. We've got fabulous British bridal designers over here. If she's got her head screwed on and she's being advised properly, she should go British."
But he doesn't think the 36-year-old should follow in the Duchess of Cambridge's footsteps by wearing Alexander McQueen: "I think it's time for a change. I think [Meghan is] very fashion-aware. I would think she might be well advised by somebody from Vogue."

If Meghan chooses a British designer, Peta believes it could be Amanda Wakeley, who is known for "simple and clean lines, but very sophisticated", or Alice Temperley, who uses a lot of lace. "One of these designs would work perfectly if Meghan and Harry are having a garden party wedding at Buckingham Palace."
Alternatively, Peta suggests she might plump for popstar turned designer Victoria Beckham, who attended the last Royal Wedding. "This would be a cool and effortlessly elegant dress. It could be a very popular choice."
But Stephanie Allin, bridalwear designer and founder of Stephanie Allin Couture, disagrees: "I think Alice Temperley is a little bit too boho for her. In some ways you can imagine her wearing a Victoria Beckham, can't you? She would do that more architectural styling, but [I don't know] whether she would choose somebody as populist."
South African bridalwear designer Elbeth Gillis thinks British is most probable but adds: "Dior might be an option if she goes French, that's more of a classic look."
Stephanie suspects we might be in for a surprise: "Potentially, she could go for a Canadian designer. I think she will want to go for someone who isn't a big name."
Couture bridalwear designer Caroline Arthur agrees: "I think she will design her own gown. I think she knows her own mind, and won't necessarily opt for a big name. I think her gown will be 100% Meghan, and will be made by someone with whom she feels familiar and comfortable to express her own vision."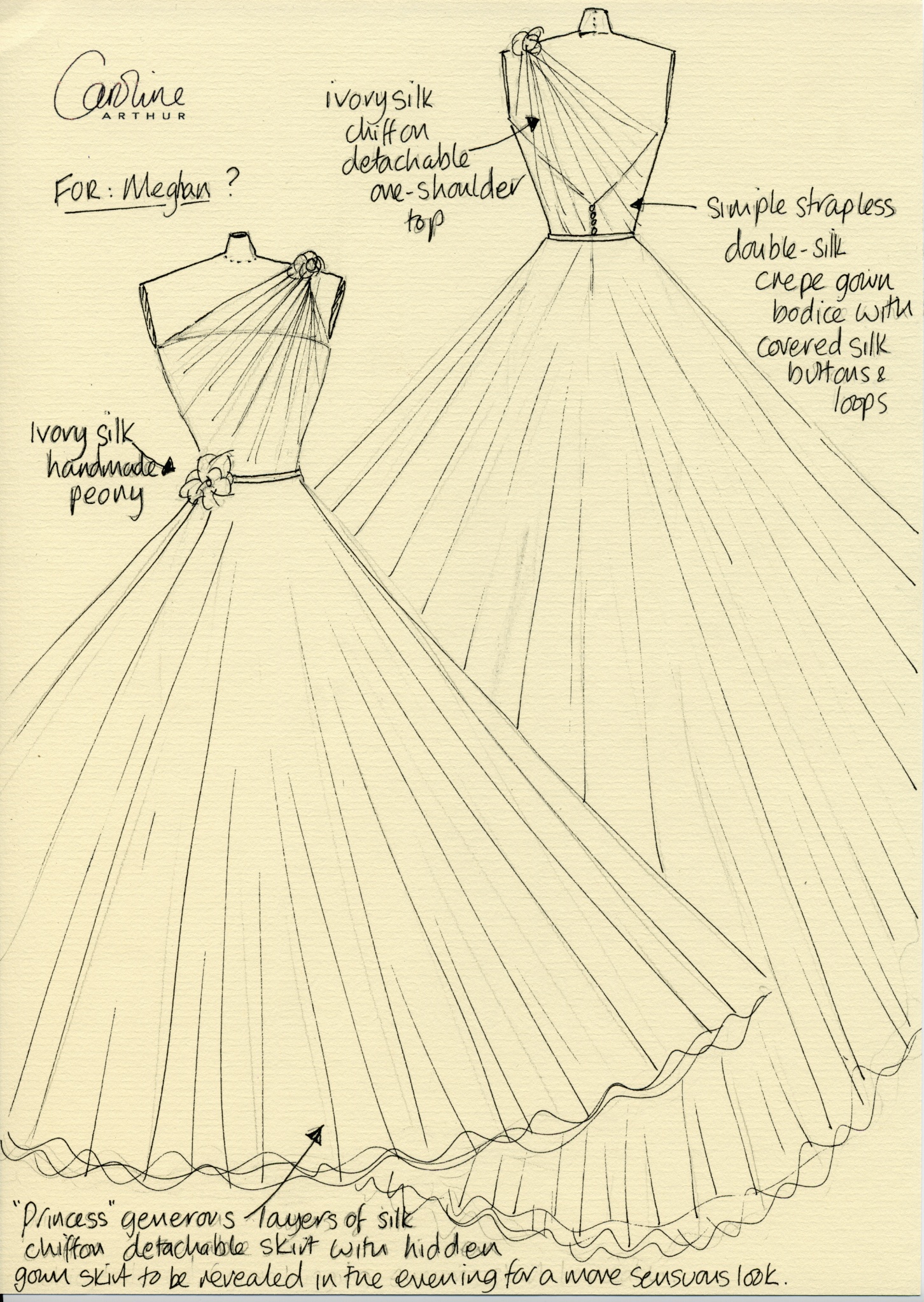 Bridal designer Caroline Arthur has sketched what she imagines Meghan Markle's wedding dress will look like (Caroline Arthur/PA)
What will the dress look like?
"I think Meghan will be unable to resist the royal princess sirens, calling her to float down the aisle in a whimsical and romantic gown made of pure silk chiffon," says Caroline. "However, this is a fashion-conscious bride with a young outlook on fashion, who favours a figure-hugging simple silhouette. So how does a designer marry this up in one gown?"
"I'd want her in something very body-forming and delicious with a long train," David enthuses. "Simple, not frilly. Paired down, elegant. She's got a fabulous cleavage and lovely skin. You could do a very lovely low-scoop neck. I don't see it as flouncy."
"As she has a dream figure, she can wear anything," Peta says. "She needs to look effortless and elegant, but unlike Pippa and Kate, she has already had plenty of red carpet training so will not be afraid to make a statement."
Stephanie concurs that the actress's slender figure means she can get away with wearing something figure-hugging: "I would be surprised if she went for a lace dress because she tends to wear a lot of luxury fabrics. I'm envisaging a beautiful silk crepe, something with a lot of movement with modern sensibilities."
She says she is imagining something similar to the Jasmine dress from her current collection. "The embroidery from that dress is modern – it has romantic sensibilities but has a modernity. But that dress is strapless, and I don't think she will go strapless."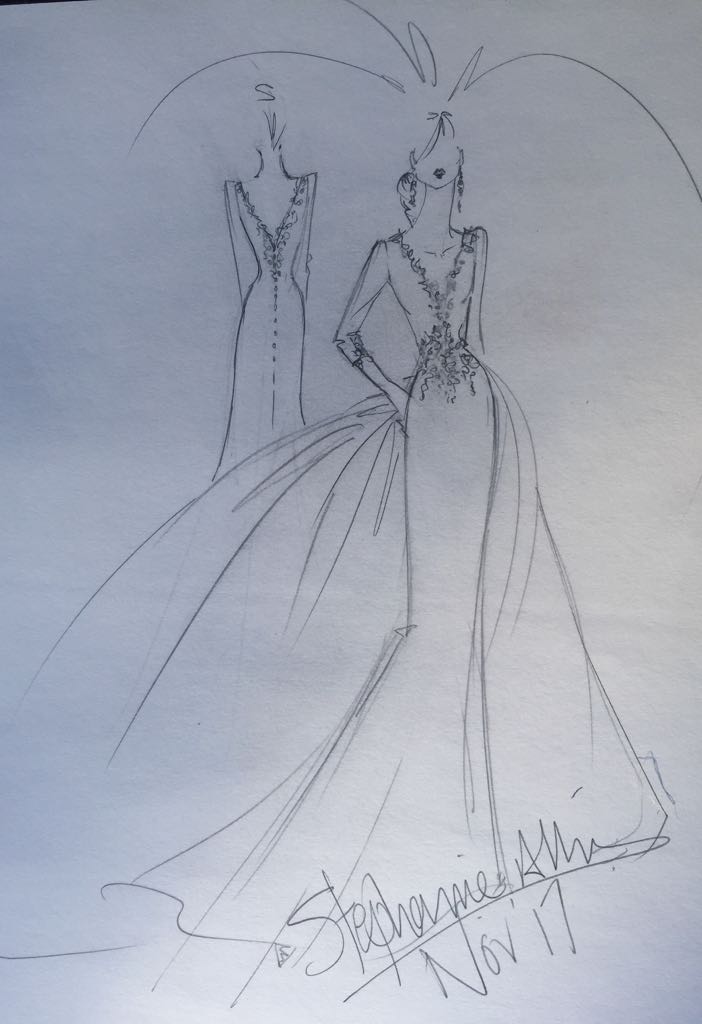 Bridal designer Stephanie Allin's vision of what Meghan Markle's wedding dress might look like (Stephanie Allin/PA)
"I don't think she's going to go for a long sleeve," Elbeth says. "If anything, it'll be little cap sleeves or more of a V-neck. She's got beautiful shoulders and collarbones, so something that shows a little bit of that off."
Will Meghan's wedding dress be similar to Kate's?
"I think she's probably going to be a little bit sexier than Kate," Elbeth says. "Of course, Kate couldn't – because she was marrying the future king, she had to be a little bit more modest."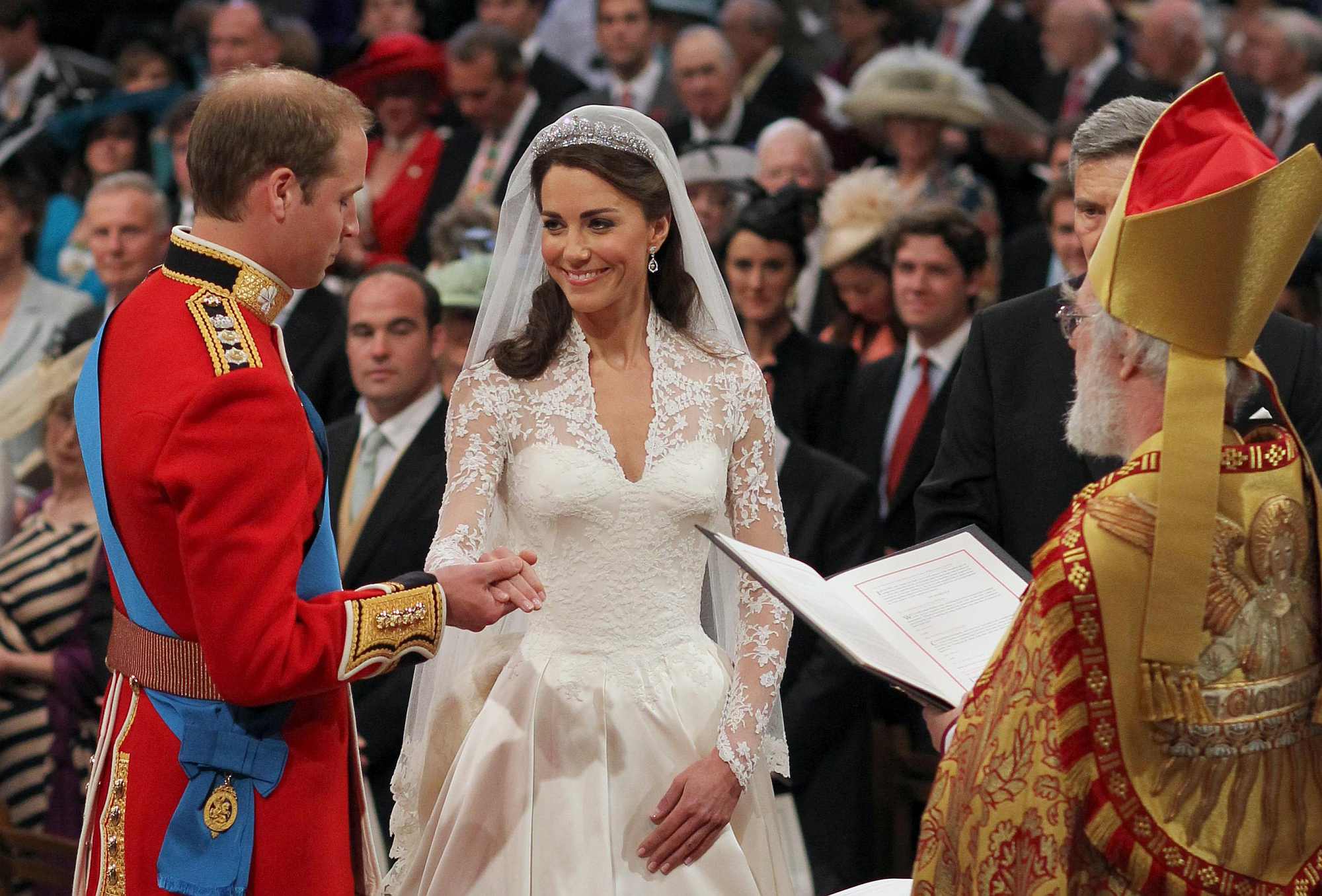 Kate on her wedding day (Dominic Lipinski/PA)
Caroline thinks the bride-to-be's personality will shine through on her big day: "I think her style is different to Kate and Pippa's. I predict no lace, no frills, bling or meringues. Whilst modesty and elegance can be expected, as a reflection of Megan's respect for royal occasion, I think she will find her own way of expressing her own stylish personality through her gown."
"Meghan doesn't need to follow the recent royals and go for McQueen, or Giles Deacon like Pippa," Peta says. "She's proved she's an independent woman and I'm sure this will be reflected in her W-day style."
What colour will her wedding dress be?
An ivory dress is predicted by most of the pros.
"I think it's more flattering on everybody and I think it will suit her skin tone as well," Elbeth says. "Because she's got that very olive skin tone, I think white will be too harsh on her – she needs something a little softer than a bright white."
"I definitely think it will be an ivory," Stephanie says. "I don't think it will be white."
But David thinks a non-traditional colour choice could be on the cards.
"The brides I'm dressing at the moment, they're going for colour," he insists. "Peach, pale pink, it's out there. It doesn't have to be white. And I think she's got quite a personality and would have no problem doing colour. You could do a pale gold, it would look ravishing."
What will Meghan's evening wedding dress look like?
"Like several royal and celebrity brides of late, I imagine Meghan may opt to wear two styles on her wedding day – one for the royal ceremony, and another for the evening celebrations," Caroline predicts.
"If Meghan is changing for the evening, why not go straight for a Jenny Packham, known for her wonderful beaded dresses?" Peta asks. "They're the epitome of glamour. This designer is already known for dressing Kate and is a regular red-carpet designer."
What will her wedding veil, shoes and accessories be like?
"I think her hair will be in a natural, relaxed style, rather than a formal updo, and I think she'll have an absolute knock-out veil," Caroline predicts.
"I think it will be a long veil," Elbeth says. "Depending on where they get married and the aisle she needs to walk down, I would say a long, plain, cathedral-length veil."
"If she's coming out as a sparkling princess, a tiara would be lovely," David says. "She could go in with flowers in her hair and come out with a tiara. That would be wonderful."
As for shoes, they'll be "definitely a closed pump type shoe that will be suited to a church, but something a little bit special", says designer Freya Rose, who has made shoes for royals from around the world. "Maybe a diamante buckle or intricate detailing in gold or silver."
"I would say she'll have a high heel, maybe with a hidden platform so it's more comfortable," Freya continues. "Not super-stiletto, she'll go for chic rather than sexy.
"She can afford to wear a heel because Harry's taller than her, but she's not going to be tottering around in a huge heel, not if she's savvy. And she's savvy," David adds. "She hardly needs any make-up. A touch around the eyes, a bit of gloss on the lips – the girl's ready."


© Press Association 2017