This is why everyone on Instagram is wearing the same black shearling jacket (and where to get one)
17th Nov 17 | Beauty
We've got five designer dupes including an incredible bargain that's under £50.
It is EVERYWHERE. Easily this year's most popular winter coat so far is a black oversized shearling lined biker jacket, at least if Instagram posts are anything to go by.
And real life sightings too – every time I venture outside I swear I see another woman wearing it, typically styled with skinny jeans and black boots.
Not just in the UK either, this jacket has gone global:
Why has this cosy but cool coat become so ubiquitous this season? As with many viral fashion trends, Zara is to blame.
Shoppers have been buying Zara's £89.99 biker jacket in droves, mainly because it so closely resembles the Acne Velocite jacket, except it costs around £2,000 less.
If you want the original, the Acne Velocite Shearling-Lined Leather Jacket will set you back £2,100 on MyTheresa.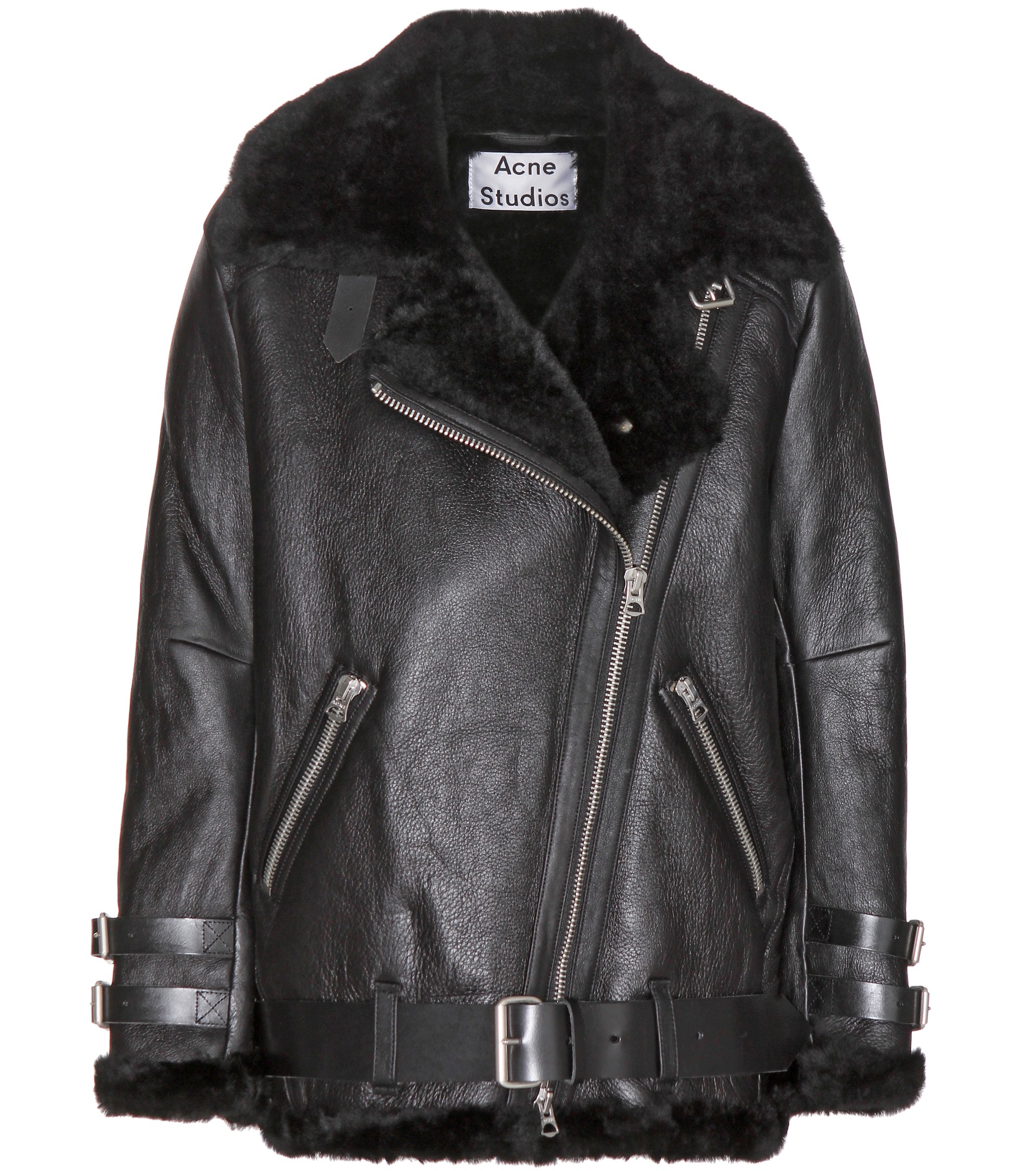 Topshop has also done a version, but because it's genuine leather their Black Shearling Biker Jacket is a hefty £595.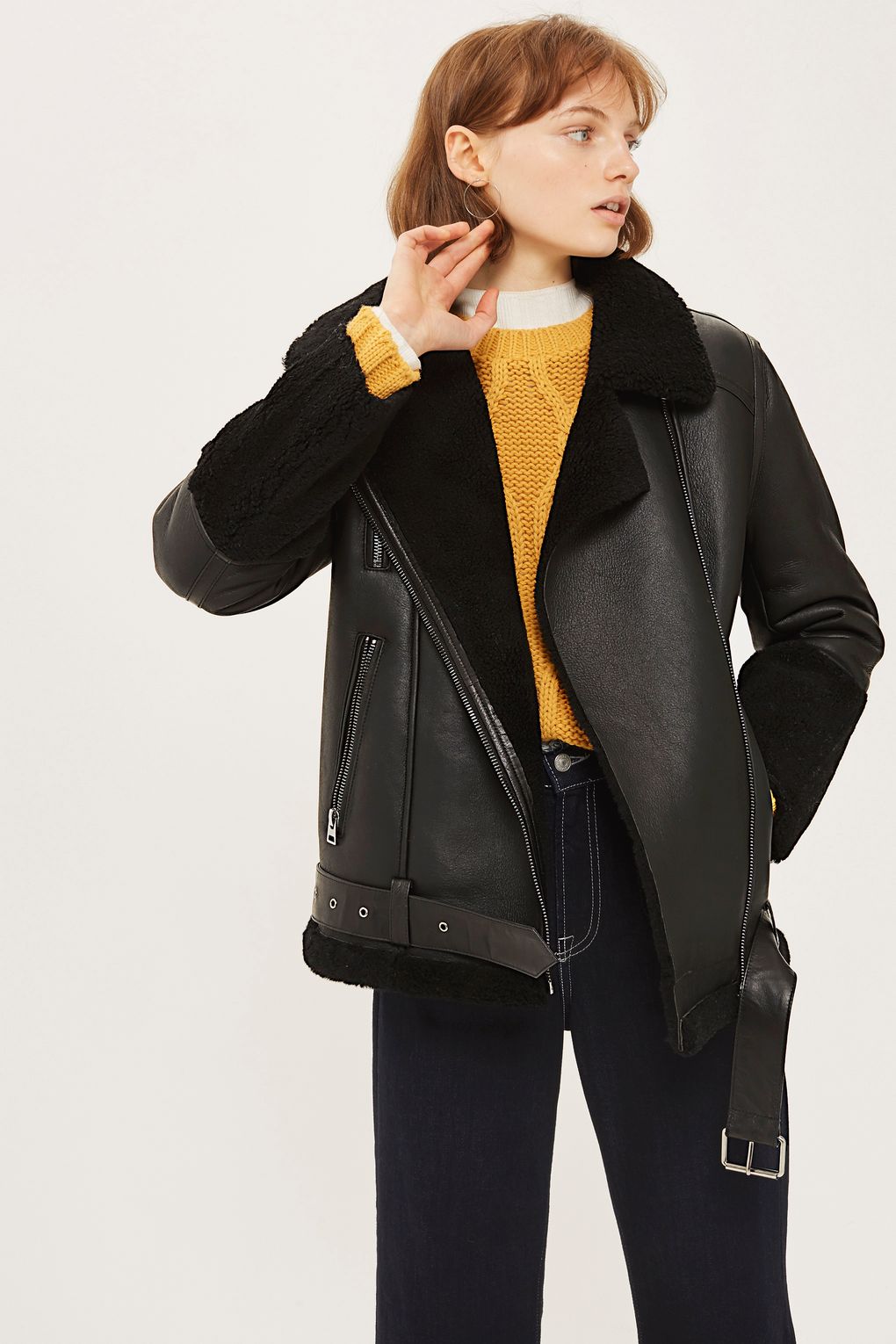 There are tons of other designer dupers on the high street, but the quality varies a lot, and those with a soft suede finish just won't cut it if you're going to be telling people yours is an Acne original.
Here's our pick of the best five catwalk copies under £100 – including one major steal that's less than £50.
1. River Island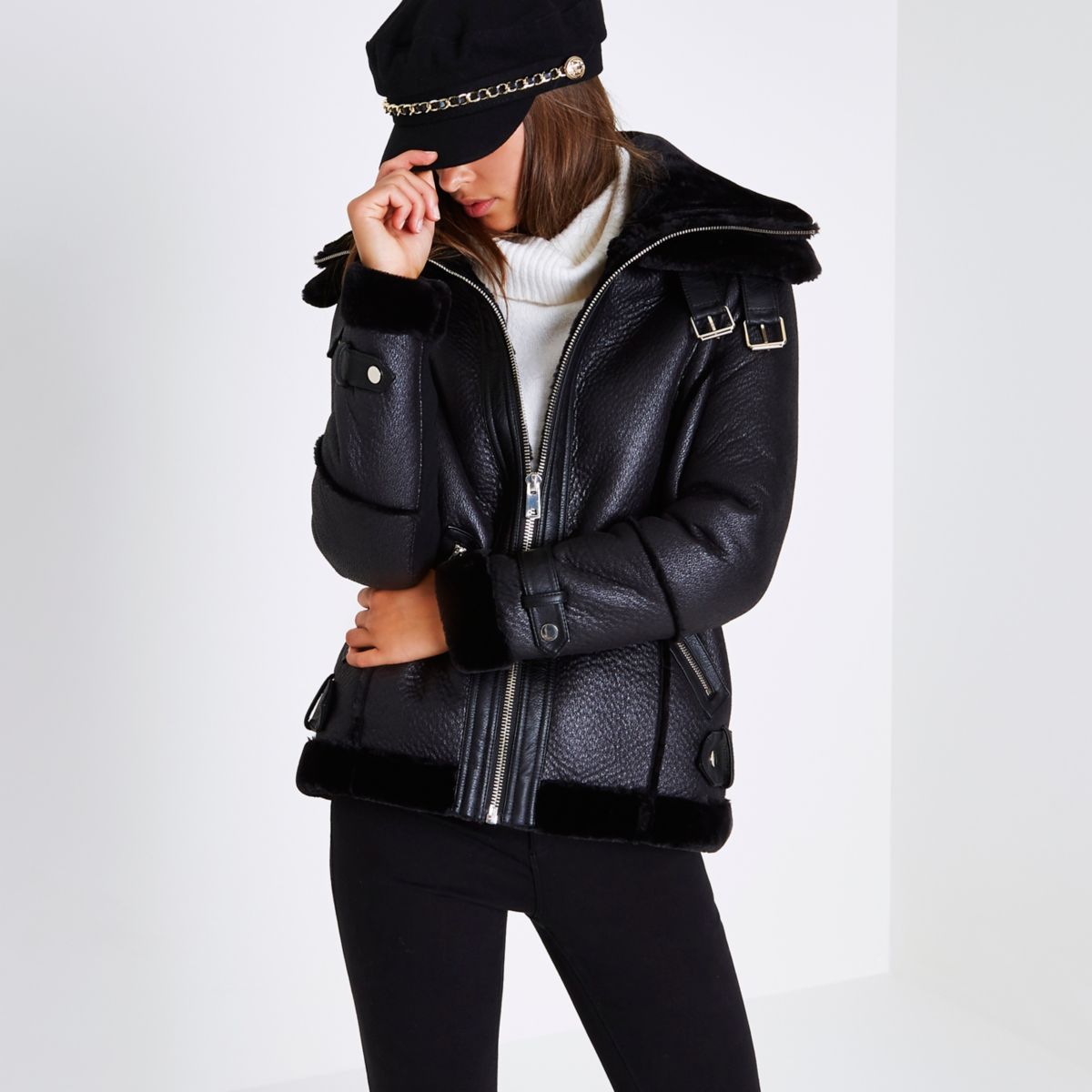 We love the double buckle detailing on the River Island Black Faux Leather Aviator Jacket, £90, and it's just one penny more than Zara's version.
2. Zara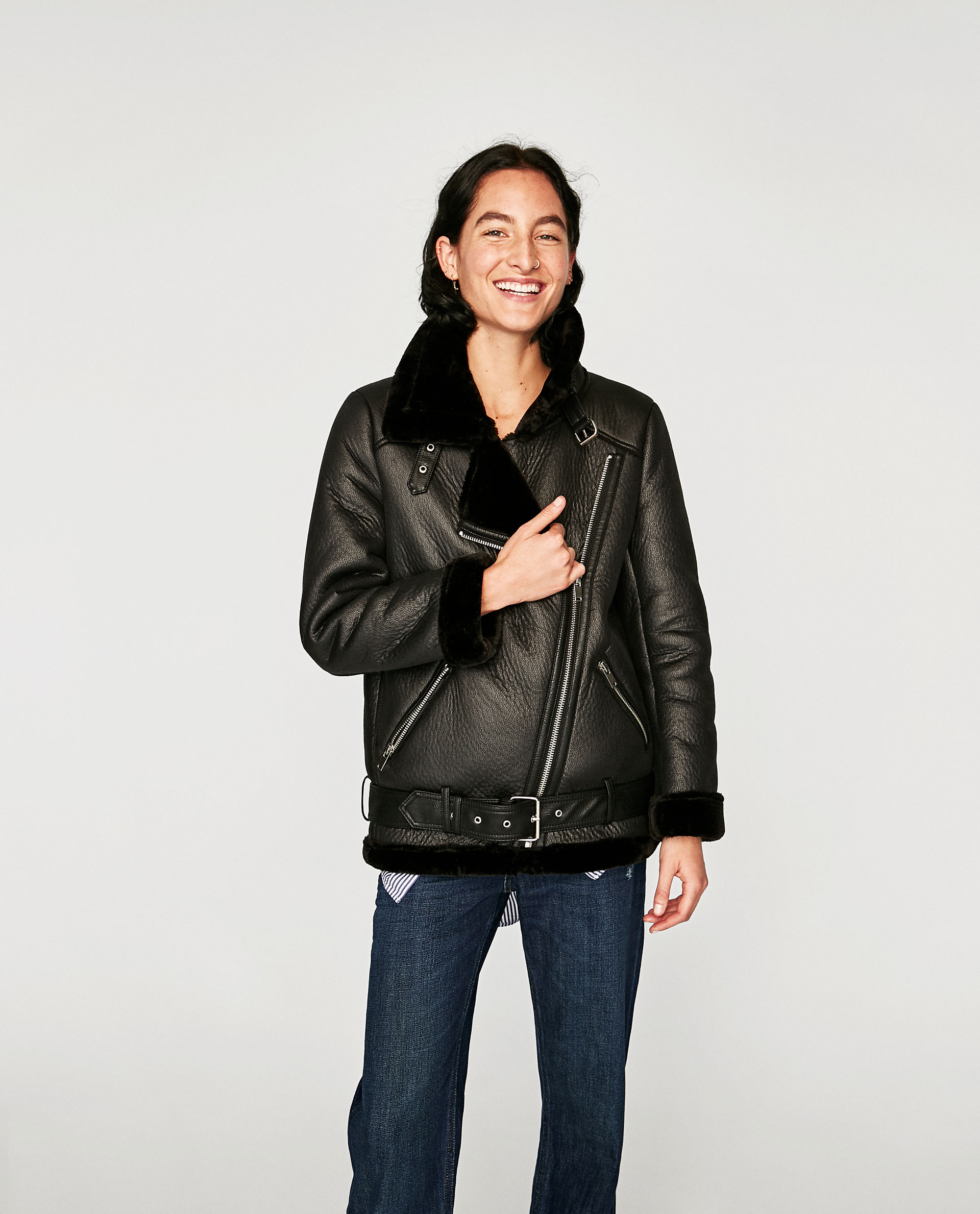 Of course we had to include the uber popular Zara Biker Jacket, £89.99, which also comes in burgundy.
3. Glamorous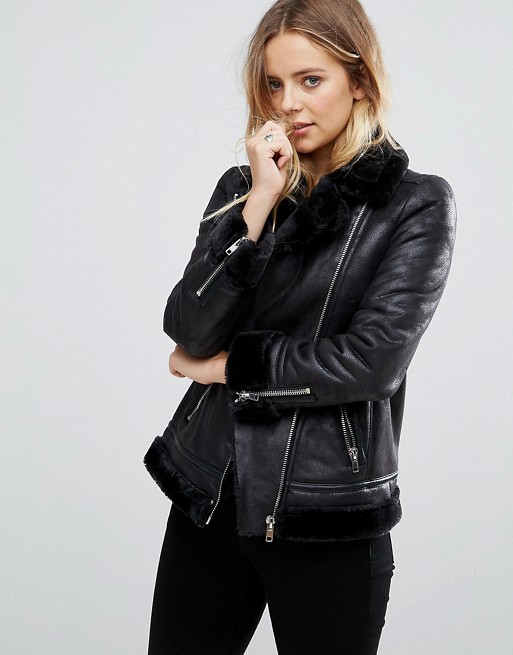 As it's slightly more fitted than other styles, it might be better to get the Glamorous Aviator Biker Jacket With Faux Shearling Lining, £83, ASOS, in a larger size if you want the oversized Acne vibe.

4. IntheStyle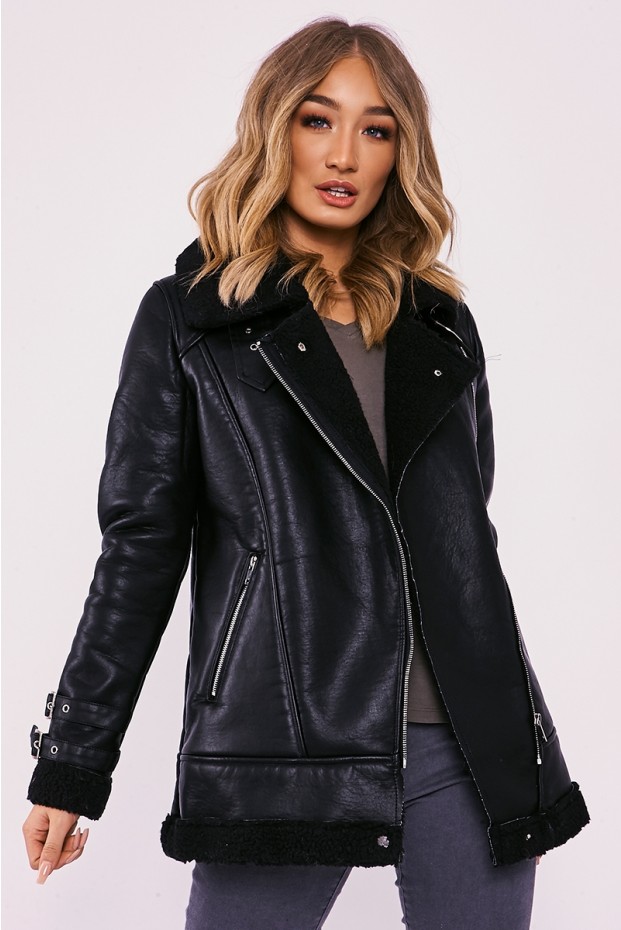 The Kinleigh Black Faux Leather Aviator Jacket is usually £69.99 from IntheStyle but it's currently on sale at £48.99. Some sizes are already sold out, so you'd better be quick if you want to snap one up.
5. F&F at Tesco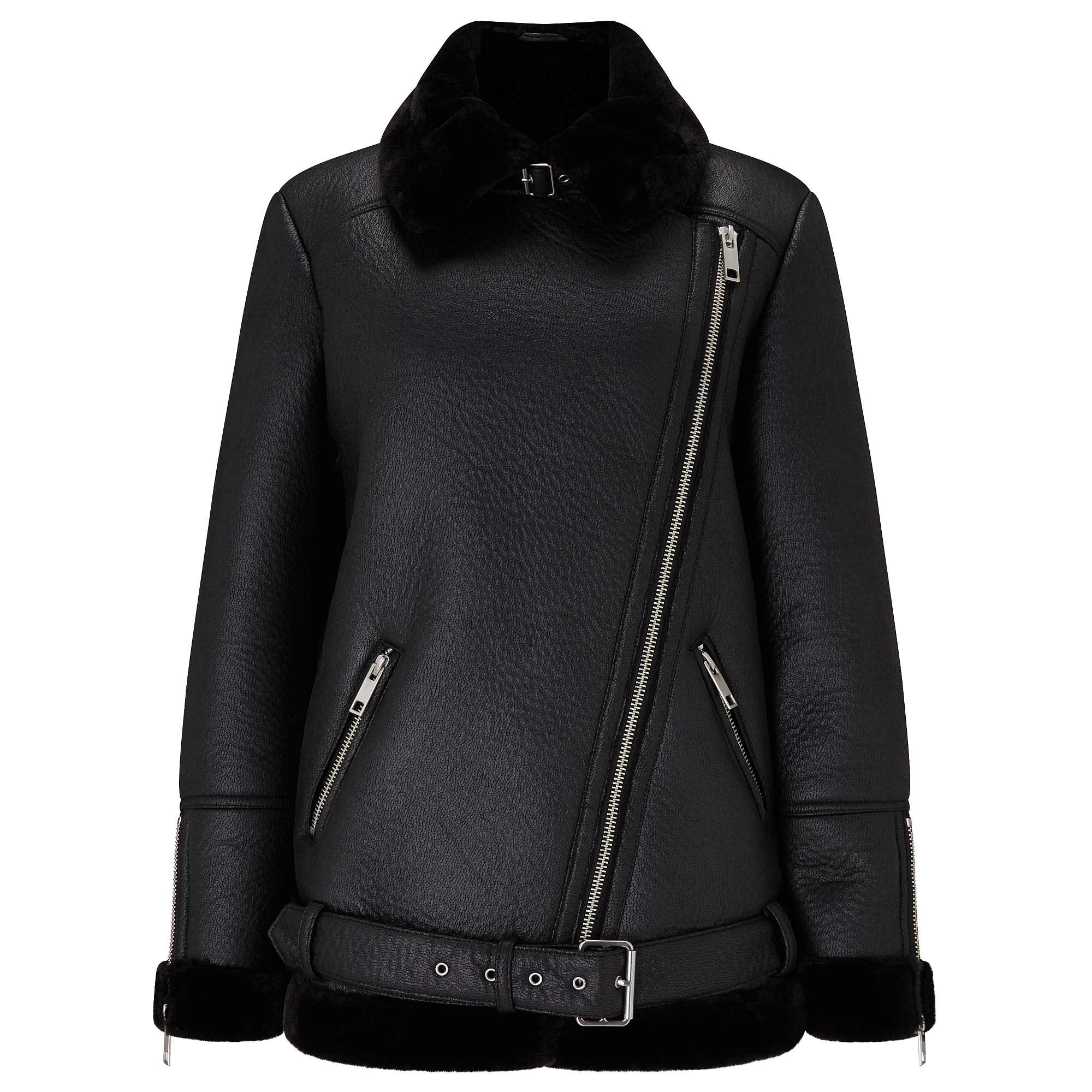 Our pick for the absolute best shearling biker jacket bargain comes from – would you believe it – a supermarket. The perfect size and shape with all the right detailing and a convincing faux leather finish, the F&F at Tesco Faux Shearling Aviator Jacket, £49, is a beaut. Zara (and Acne), eat your heart out.
© Press Association 2017