7 current fashion and beauty trends that the next generation will find utterly cringeworthy
8th Nov 17 | Beauty
They're like the frosted tips and baggy clothing of the early 2000s.
When you look back on photos of the early noughties, no doubt many of the trends you followed will make you cringe (we're looking at you, crimping).
While you might be convinced that your style is totally flawless right now, what will the next generation think?
Chances are you've made some fashion and beauty choices that will seem just as awful in the future as frosted tips are to you now.
People are taking to Reddit to share the current style trends that they don't think we'll look fondly back on in years to come.
1. Contouring
In case this trend has passed you by, contouring is using make-up to give your face definition – think pronounced cheekbones and perfectly sculpted noses.
Of course, as with many trends, subtle contouring can look totally fine. What many people hold issue with is the extremes to which some are taking the trend.
NesteneConsciousness says: "I think contouring seems to look good on a person in a picture. In real life, most times, it looks like odd, excessive makeup."
It's the kind of trend that many think are suitable for Instagram, but not necessarily in person.
FoxPaws26 says: "It's like stage make-up where it has to be exaggerated so the whole audience can see from several feet away. It's like girl, I'm standing two feet away."
2. Thick eyebrows
Heavy eyebrows is another trend that the beauty blogger crowd is guilty of.
Johannamaeja says: "Instagram eyebrows are so awful. I much prefer the natural look compared to the carved out/razor sharp lines look."
Even though many people agree that so-called Instagram eyebrows are terrible, others are worried about what's next for the humble brows.
Sunflowermenace says: "I think about this a lot, but also I can't imagine what could possibly come after this trend. Are we going back to the 90s tadpole brows? Are we gonna start dyeing them neon colours? Are we just going to shave them all off? This keeps me up at night."
Let's just hope that fashion doesn't decide to bring back those awful thin eyebrows from the 90s…
3. Chokers
Neu8ball just can't understand why chokers came back into fashion. They comment on the thread: "Early 2000s, girls loved 'em. Late 2000s, 'LOL I can't believe I wore that to prom.' 2017 – girls love chokers again. 2022 – 'LOL I can't believe I wore that to prom.'"
It just goes to show how cyclical fashion trends are.
However, not everyone is convinced that chokers are the absolute worst. Abe_the_babe_ says: "They look incredible on the right person. Then again, an attractive person can make a trash bag look good."
4. Moustache tattoos
You know the tiny moustache tattoos people get on their fingers? This is a trend that many people on Reddit think the next generation will find totally cringe worthy.
Lucidnitemare just doesn't understand why they're even a thing. They comment: "The 'funny' moustache thing in general. I still don't get it."
In fact, it's a trend that genuinely haunts olde_greg. They write: "A few years ago I had a dream I had one of those moustache tattoos on my finger. When I woke up I felt so dirty but relieved that it wasn't real."
Unfortunately, unlike many of the other trends on this list – this one is permanent.
5. Lip fillers
Permanent and temporary lip fillers are hugely popular right now, thanks to Instagram's obsession with a plump pout.
Roselove122 just can't stand it, saying: "The lip fad is ridiculous. You can always tell they have fillers in their lips because when they talk their original lips move and the fillers just kind of hang there."
Kamikazeska agrees, noting that it's a trend that "doesn't age well".
6. Tunnels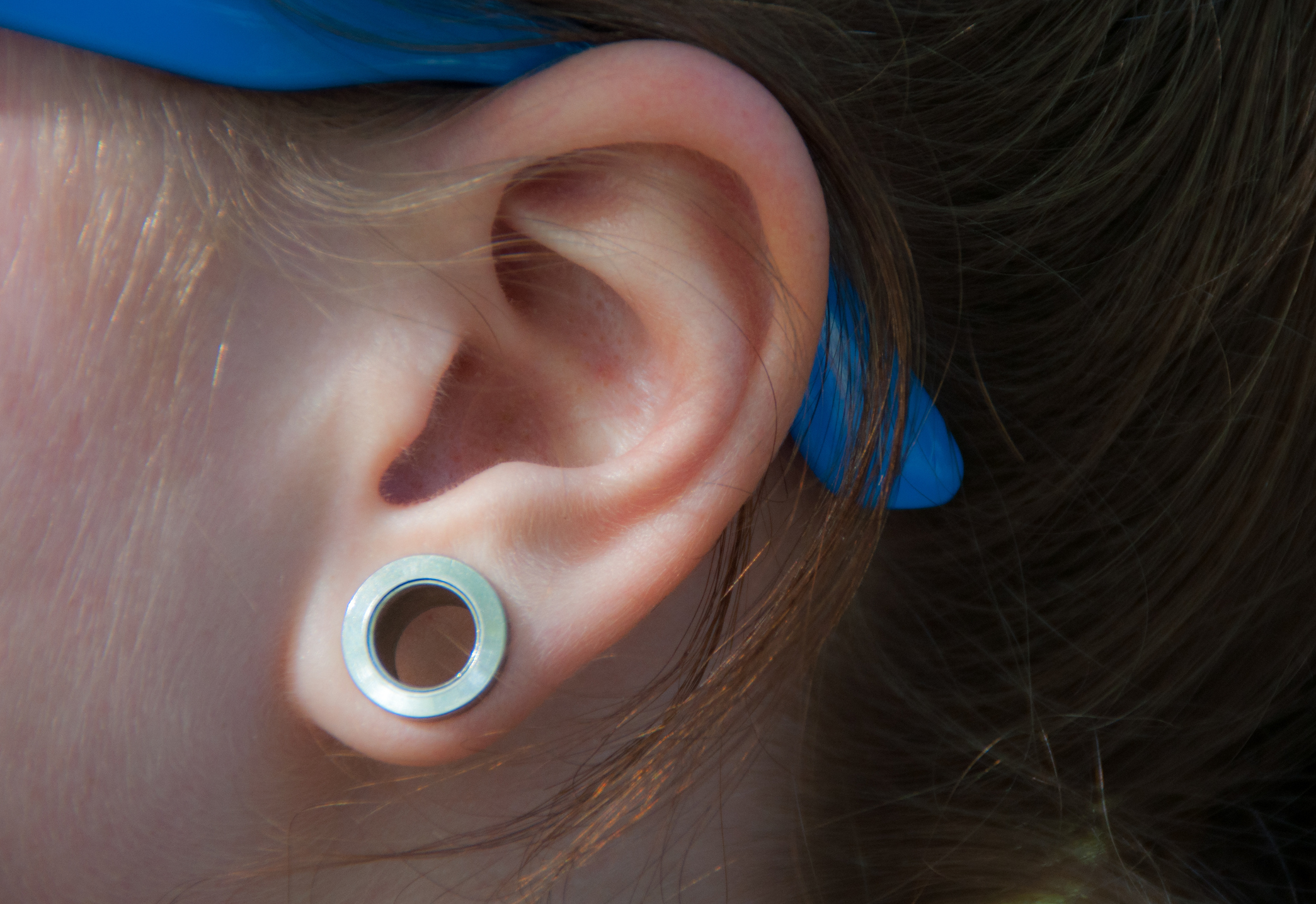 (Thinkstock/PA)
Gauge earrings like plugs or tunnels are essentially earrings that stretch out your lobe.
Nyratk1 describes them in one word: "Ugh."
Like tattoos, this one is also permanent – and something you might live to regret. UdderSuckage comments: "The thing with frosted tips and baggy pants is you can just cut your hair and change your clothes – those gaps in your ears are never going away if you go for gauges that are too big."
7. Cold-shoulder tops
In terms of dodgy trends we'll soon regret, firstflightt nominates: "Those women's shirts with holes cut for the shoulder. Not even off-the-shoulder, just missing spots where the shoulders should be."
These are called cold-shoulder tops. Head into almost any clothes shop and you'll find at least one style in there – it's that popular right now.
Reddit user srhlzbth731 already regrets their cold-shoulder fashion choices. They comment: "I bought one for some reason, and it's sat in the back of my wardrobe as a testament to bad trends that I need to avoid."


© Press Association 2017