Plus size blogger Callie Thorpe gets real about how trying on clothes can be really depressing
3rd Nov 17 | Beauty
The size 22 blogger shared a refreshingly honest Instagram post about that crushing feeling you get when clothes you buy online don't fit.
When it comes to body confidence, no one does it better than Callie Thorpe. The size 22 blogger is a constant source of inspiration, her Instagram full of photos celebrating the joys of fashion whatever your size, and she recently made her runway debut on the Curve Catwalk alongside US plus size icons Tess Holliday and Hayley Hasselhoff.
We love how Callie promotes body diversity and self-acceptance, but you know what else we love? The fact she admits it isn't always easy to practise what you preach.
"I cried twice today," she wrote in a post on Instagram on Wednesday night, explaining how the first time was because some cat food she'd ordered didn't arrive on time (cat mummies will be able to empathise) and the second time because a pair of jeans she'd bought online didn't fit – something we can ALL empathise with, right?
"I'm angry at myself for crying over that second one because I spent 15 minutes yesterday on Insta Stories telling you why we shouldn't obsess over our weight and size," Callie continued. "The truth is, it's a daily struggle for all of us to feel worthy and content with our bodies."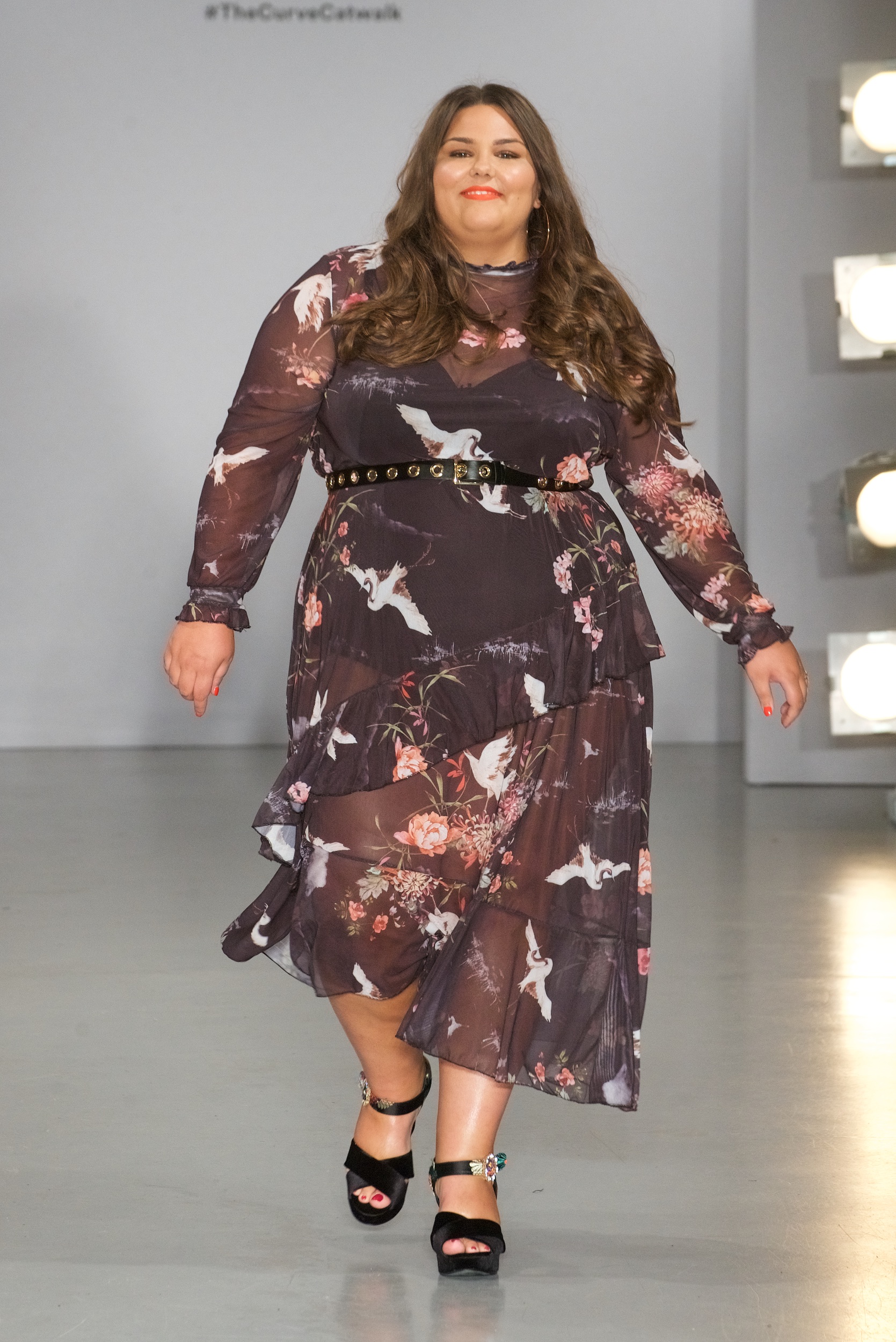 Callie Thorpe on the Simply Be Curve Catwalk (Simply Be/PA)
Who hasn't experienced that heart-sinking, lip-trembling moment when an item that looked amazing on the website – and that you thought would look amazing on you – turns out to be too small when it arrives?
But Callie isn't going to let it sap her self-esteem in the long run: "Some days you can put your middle finger up to the diet obsessed culture that makes you feel worthless and tick the 'need new size' box on your returns label," she wrote in the post, which has now got nearly 7,000 likes. "So today I don't like my body, tomorrow I will try better. Who's with me?"
We certainly are. Read Callie's awesome, inspirational post in full below:


© Press Association 2017