Christopher Bailey is set to leave Burberry: Here are his greatest moments
31st Oct 17 | Beauty
From the Nova check to artistic influences, Bailey has certainly made his mark.
It's the end of an era, as Christopher Bailey has announced that after 17 years he is leaving Burberry.
Bailey joined the historic fashion house as design director, but was soon promoted to chief creative officer in 2009 and added president to his role between 2014 and July 2017.
It's safe to say that Bailey has been a huge success at Burberry. He's often credited with giving the brand a fresh image and making it feel modern.
Bailey has the awards to back this up, having won designer of the year twice at the British Fashion Awards.
Bailey will be much missed – so before we start looking at what will be next for Burberry, let's take a look back at his most memorable moments.
Rain on the runway
Cast your mind back to 2012. Sure, you might think of the London Olympics or the Diamond Jubilee before anything else, but this was also the year of one of Bailey's most iconic catwalk shows.
For AW12, models clutched umbrellas and stomped the catwalk beneath a simulated shower of rain. They were led by a Burberry favourite: Cara Delevingne, and it was a nod to the brand's history of making raincoats.
Celebrating Britishness in an irreverent manner characterises Bailey's tenure. At the time of the show, he told the Guardian: "I wanted to take an affectionate look at British cliches and make them into something that feels interesting and elegant."
Personalisation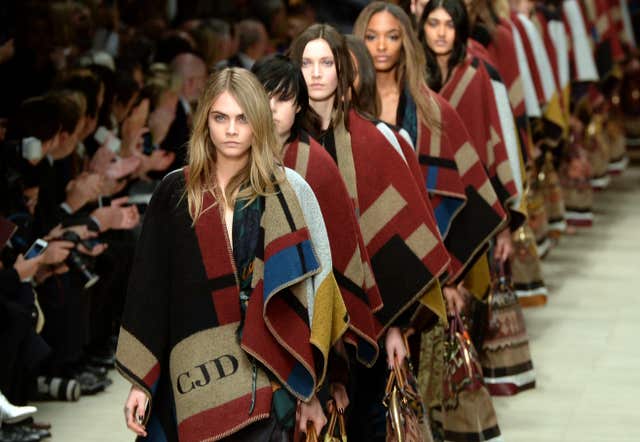 Monogramming things long had a bit of a naff reputation, reserved for either posh people or your school PE kit.
However, Bailey did much to bring personalisation back into fashion. The AW14 show closed with a parade of blanket ponchos that were monogrammed with each model's initials.
Leading the pack was – you guessed it – Cara. Since then, demand for monogrammed Burberry items exploded, and you can get your initials on everything from bags to scarves to perfume.
Art influences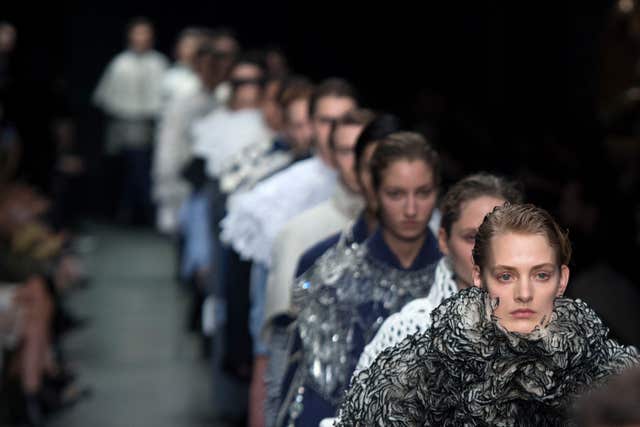 It's no secret that Bailey is a huge fan of art. This was seen in his AW17 show, which was inspired by British artist Henry Moore.
Models wore elaborately beaded capelets that were almost sculptural in their design. Afterwards, the collection was presented to the public in Maker's House, amongst Moore's own sculptures.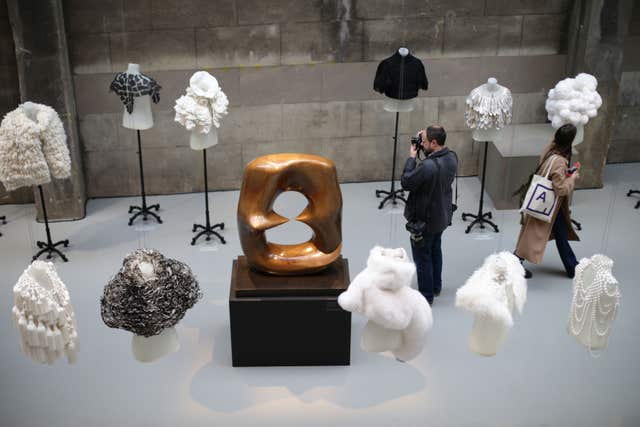 The Nova check renaissance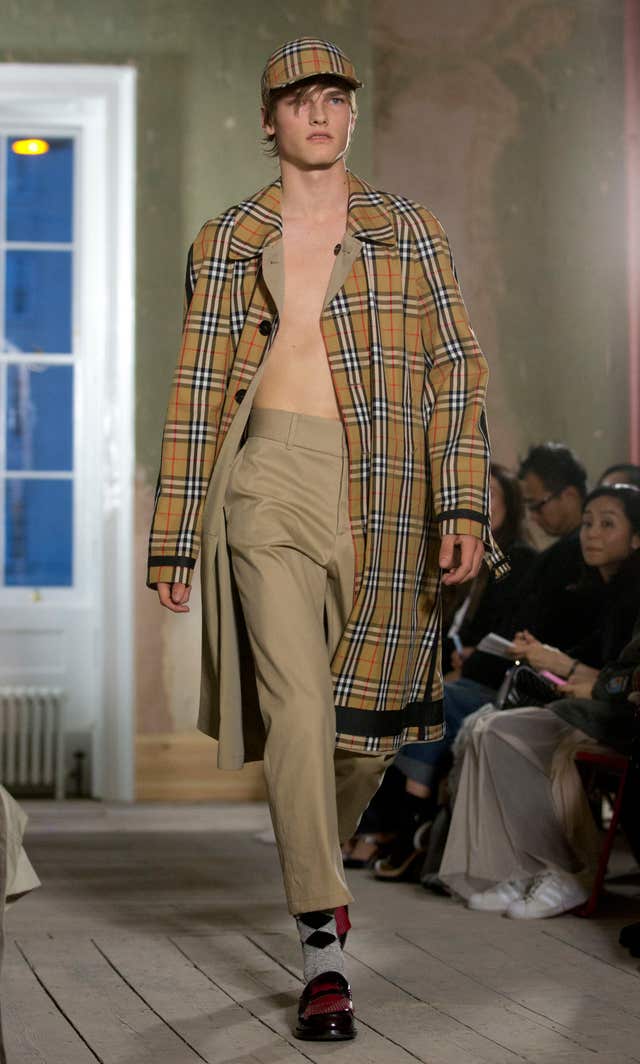 When you think of Burberry, no doubt Nova check comes to mind – the brand's iconic beige tartan pattern. Bailey has had a roller-coaster relationship with the print.
When he first started at Burberry, he scaled back production of the infamous pattern, trying to move away from its somewhat low-brow associations (it was widely copied, sold as knock-offs and adopted by Z-list celebs and football fans alike).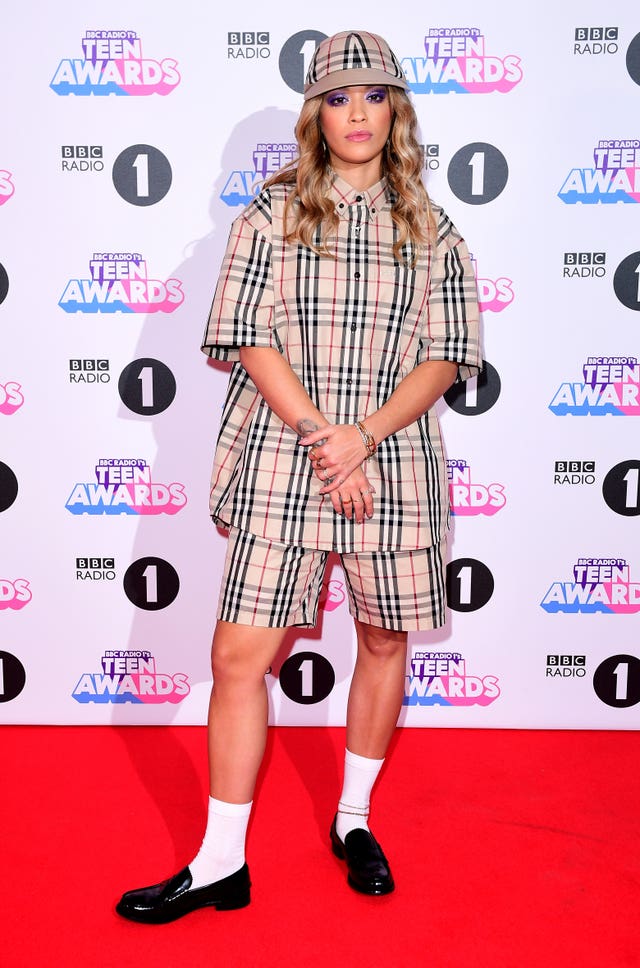 Years later, Bailey has now started rehabilitating the once-tainted tartan. In his September collection earlier this year, he brought the pattern back to the catwalk, featuring it on hats, bags and coats.
Whilst we're totally on board with bringing the check back in a subtle, classy way, we're not so sure about Rita Ora's outfit for BBC Radio 1's Teen Awards.
Digital innovation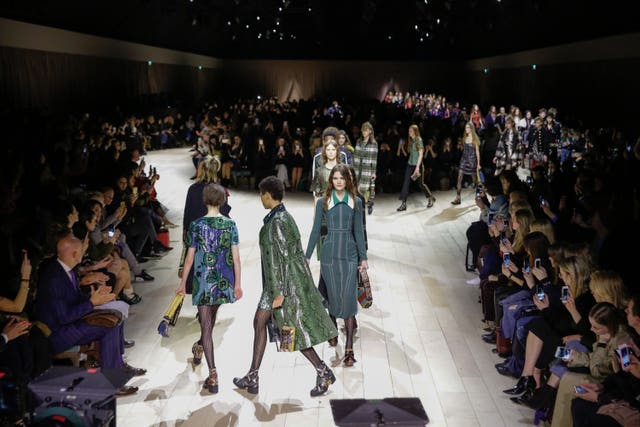 Whilst Burberry might be a heritage brand, Bailey consistently kept it at the cutting edge in terms of technology.
He was one of the first people to align the runway show and retail – this meant that from February 2016, you could buy anything you saw on the catwalk immediately, instead of having to wait months to stay in line with the rigid fashion calendar.
Not only that, he championed a whole bunch of other innovations, such as hosting a one of a kind holographic fashion show in 2011 (where real models and digital ones walked side by side), and also shooting his SS14 show entirely on iPhones.
Famous faces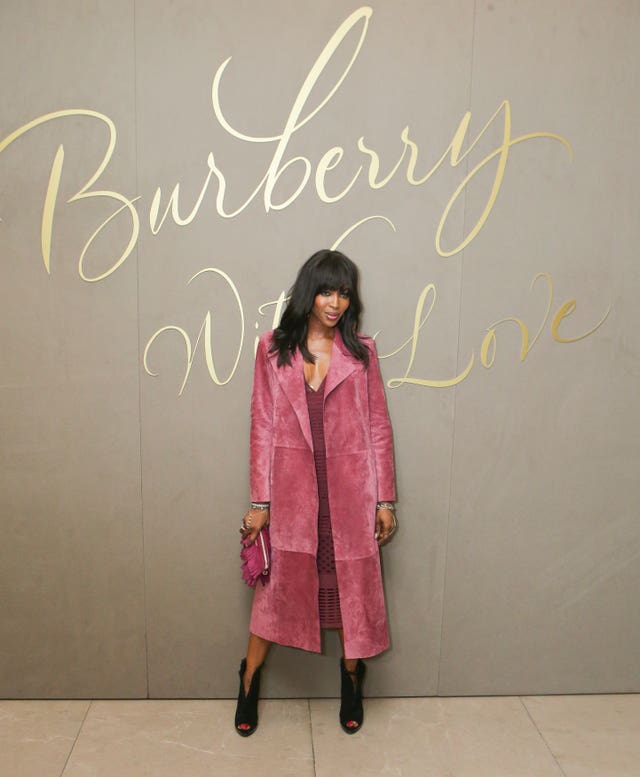 During Bailey's time at Burberry, a tight circle of familiar faces have become closely associated with the brand.
Cara's name has already come up, and the likes of Rosie Huntington-Whitely, Suki Waterhouse, Naomi Campbell, Kate Moss and Jourdan Dunn are some of the other models who have close ties with Burberry.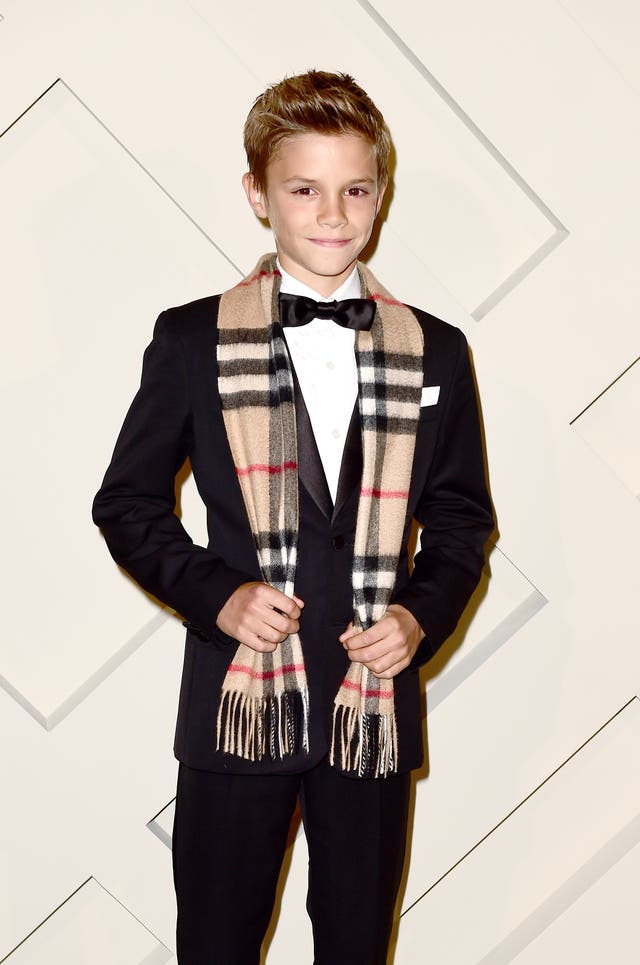 Bailey has also formed relationships outside of the modelling world, recruiting musicians and even Romeo Beckham to be part of the ad campaigns. Romeo's older brother (and aspiring photographer) Brooklyn shot the a Burberry Brit fragrance campaign last year.
© Press Association 2017