Boot season is here: These are the 4 major trends to shop this autumn
19th Oct 17 | Beauty
From shiny sock boots to sparkly showstoppers, there's a bumper crop of boots to choose from this season.
Have you already pulled on your trusty black leather ankle boots once again, ready to face the autumnal onslaught of wet and windy weather?
Well, let us stop you right there, because this season, the catwalks went crazy for boots, and not the boring biker kind. So it's time to step up your shoe game – we're talking bright hues, sharp heels and more than a hint of sparkle.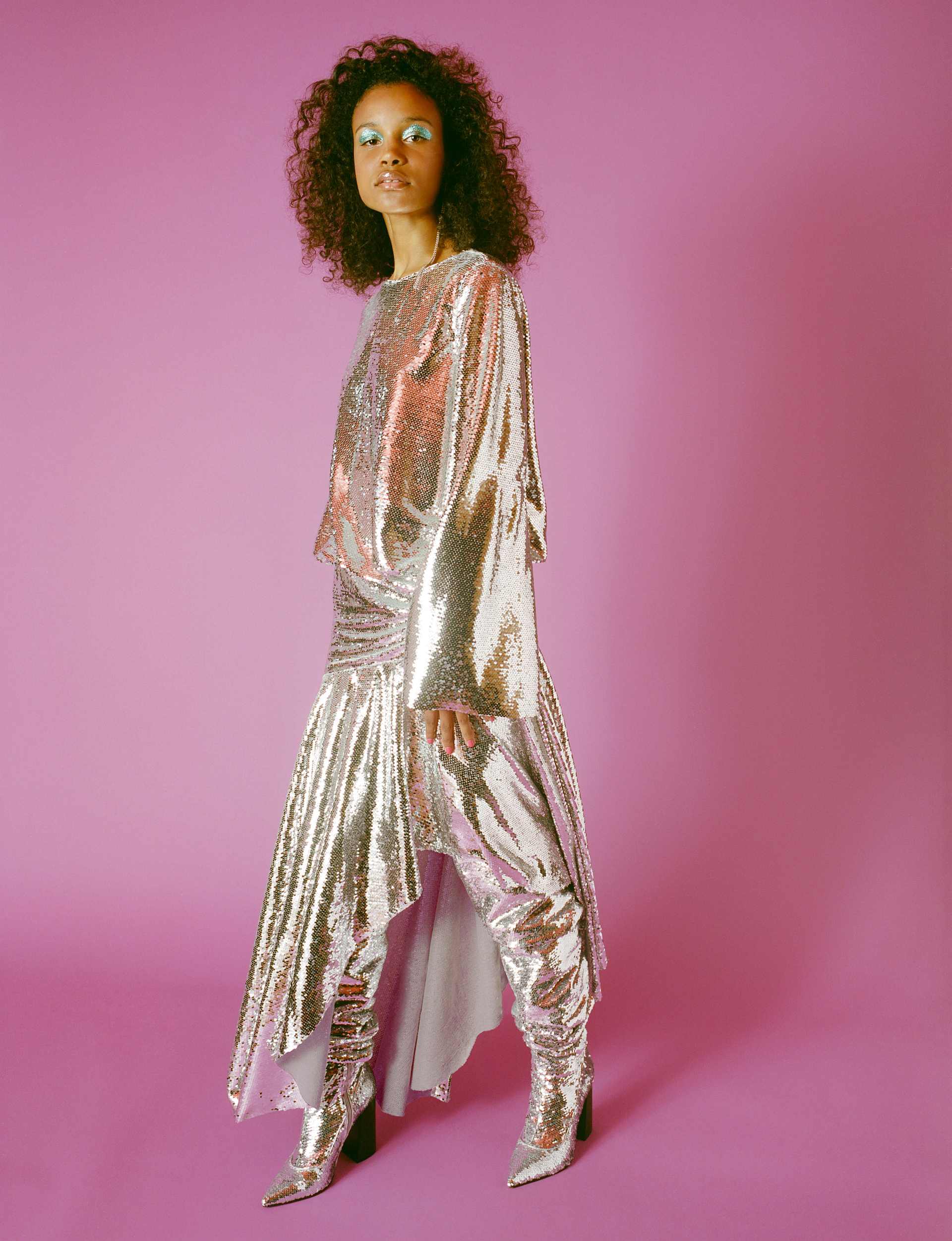 Are they practical? For the most part, no. But they're certainly obsession-worthy, and sure to garner a truckload of compliments.
Ready to reboot your autumn look? Step right this way for the shoe trends to be seen in this season…
1. Sock boots
Originally seen on the Balenciaga catwalk, stretchy, pointed-toe sock boots in bright, saturated shades like cobalt, fuchsia and tomato red are now EVERYWHERE on the high street – and that's no bad thing.
Style them like their catwalk counterparts by pairing satin over-the-knees with a midi dress in a contrasting hue, or wear ankle sock boots with bare legs, a minidress and a long coat.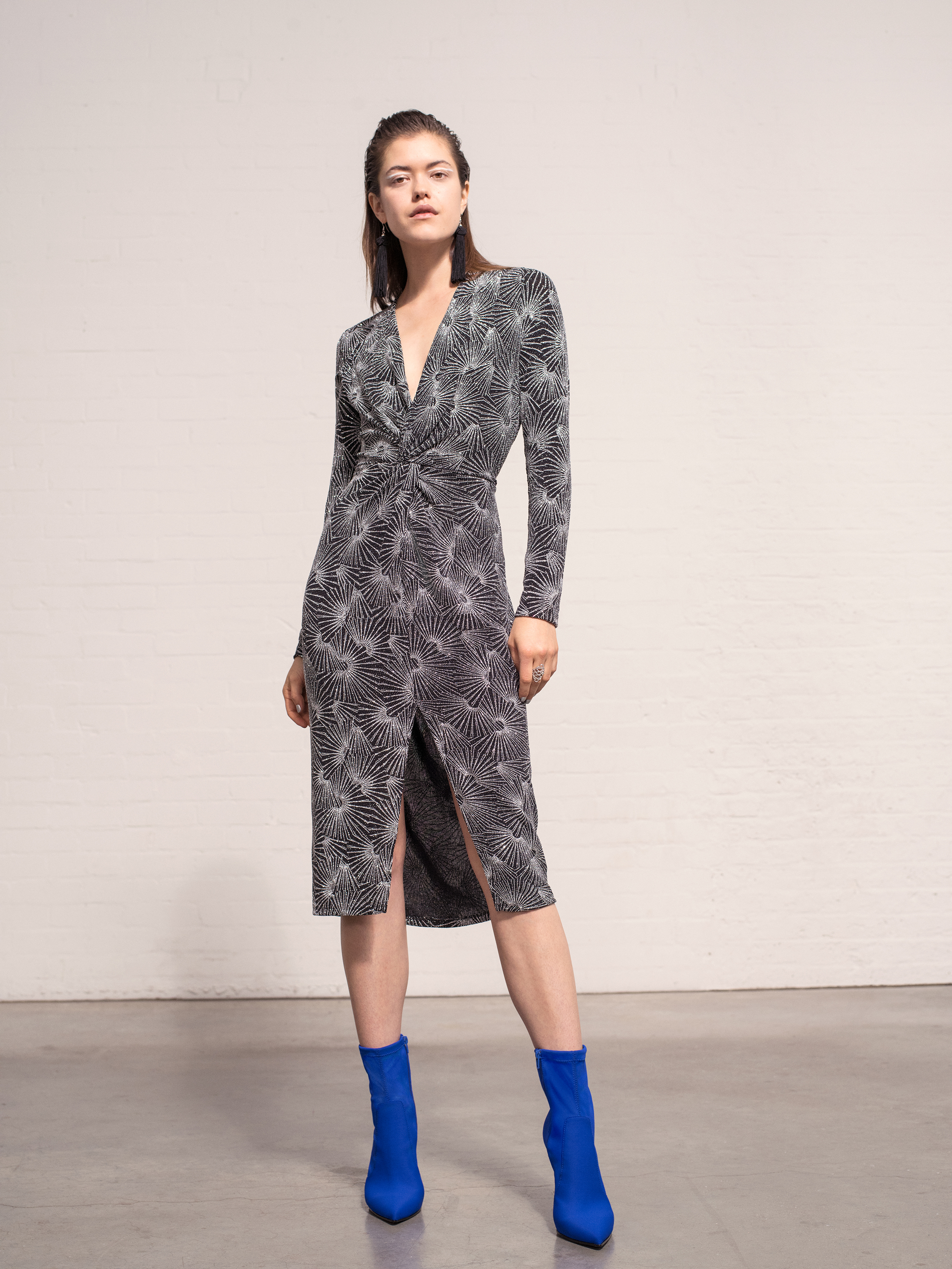 Miss Selfridge Silver Long Sleeve Twisted Pencil Dress, £39; Dayla Stretch Sock Boots, £42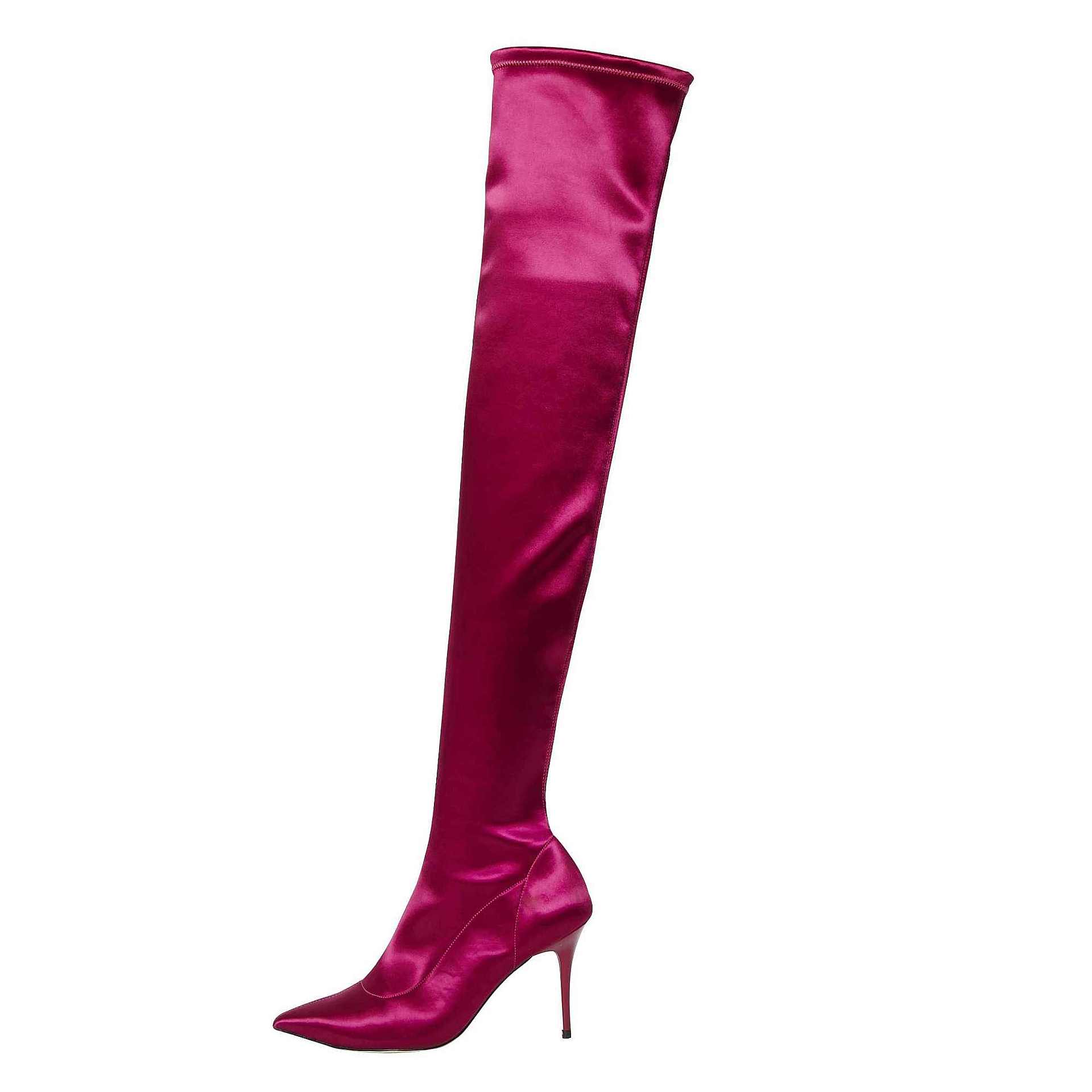 Office Kiss and Tell Berry Satin Stretch Over the Knee Boots, £120
2. Stiletto boots
If you don't like clinginess of sock boots, but still want something sharp and chic, then make a beeline for a pair of leather or suede stiletto-heeled booties instead.
Whether shiny or matte, these Eighties-inspired beauties are ideal for pairing with pleated skirts, skinny jeans or cigarette trousers, and topping off with a blazer that's as sharp as your heels.
Dune Osha Pewter Ankle Boots, £115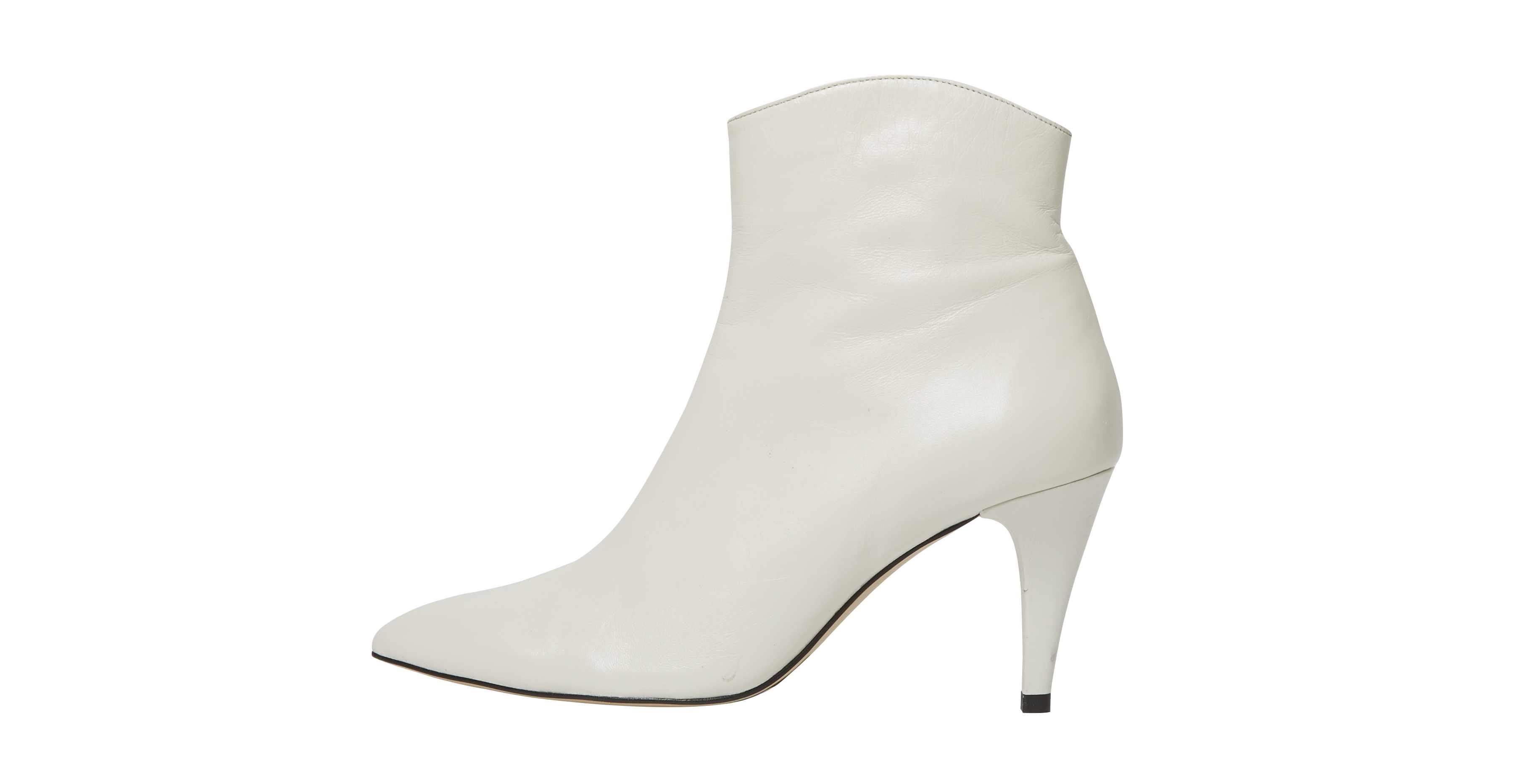 Office Ab Fab White Boots, £90
3. Western boots
By far the most practical of the autumn line-up, western boots come with Cuban heels, which are rarely higher than the two-inch mark.
Not to be confused with cowboy boots, western styles stop at the ankle and are embellished with a bunch of buckles and stud detailing – Chloe does the perfect pair, if you've got £1,000 to splash on them.
Pick up a high-street version (for considerably less) to team with this season's cowgirl shirts and blanket coats.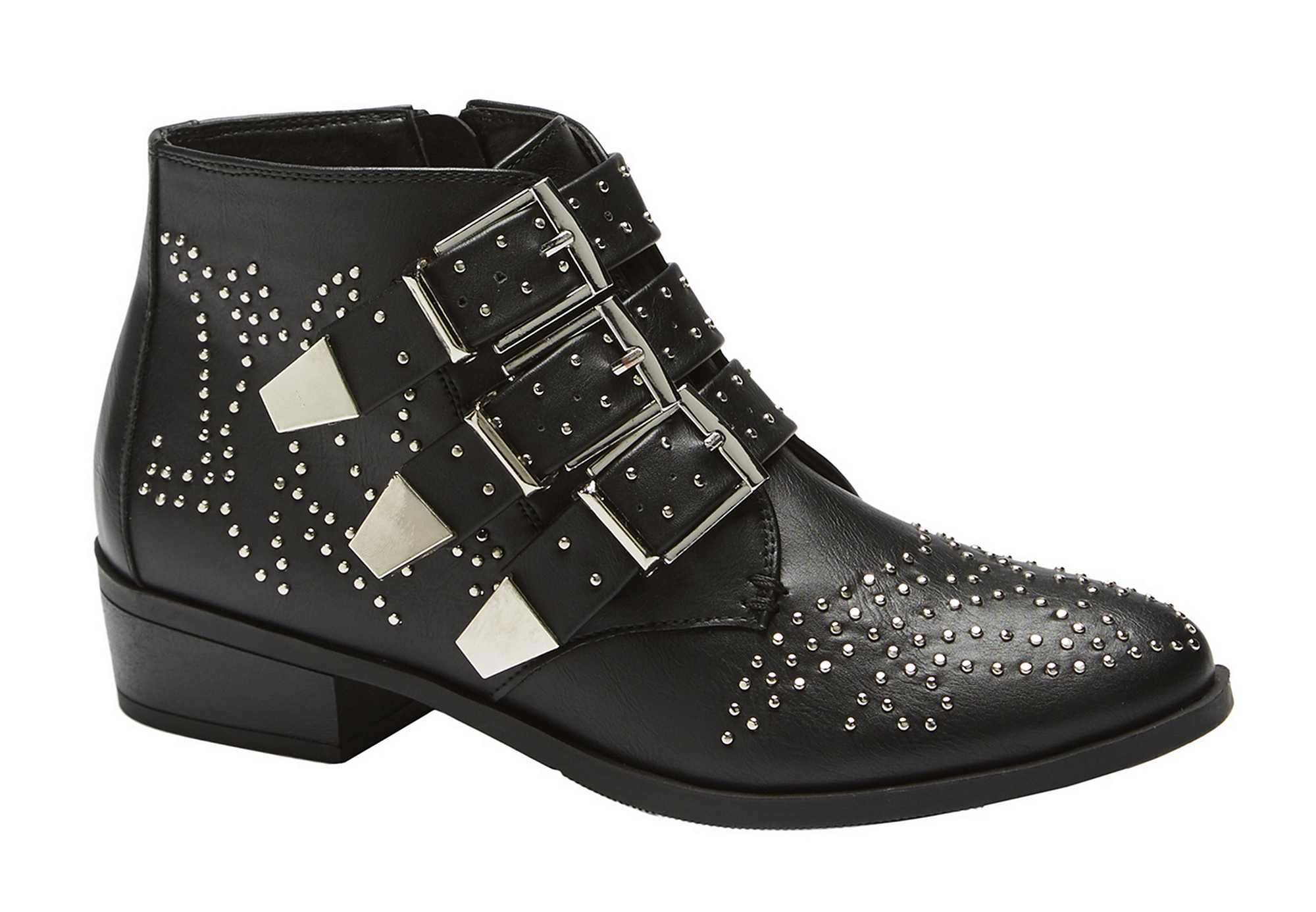 Be You Studded Flat Boots, £24.99 – reduced from £50, Studio.co.uk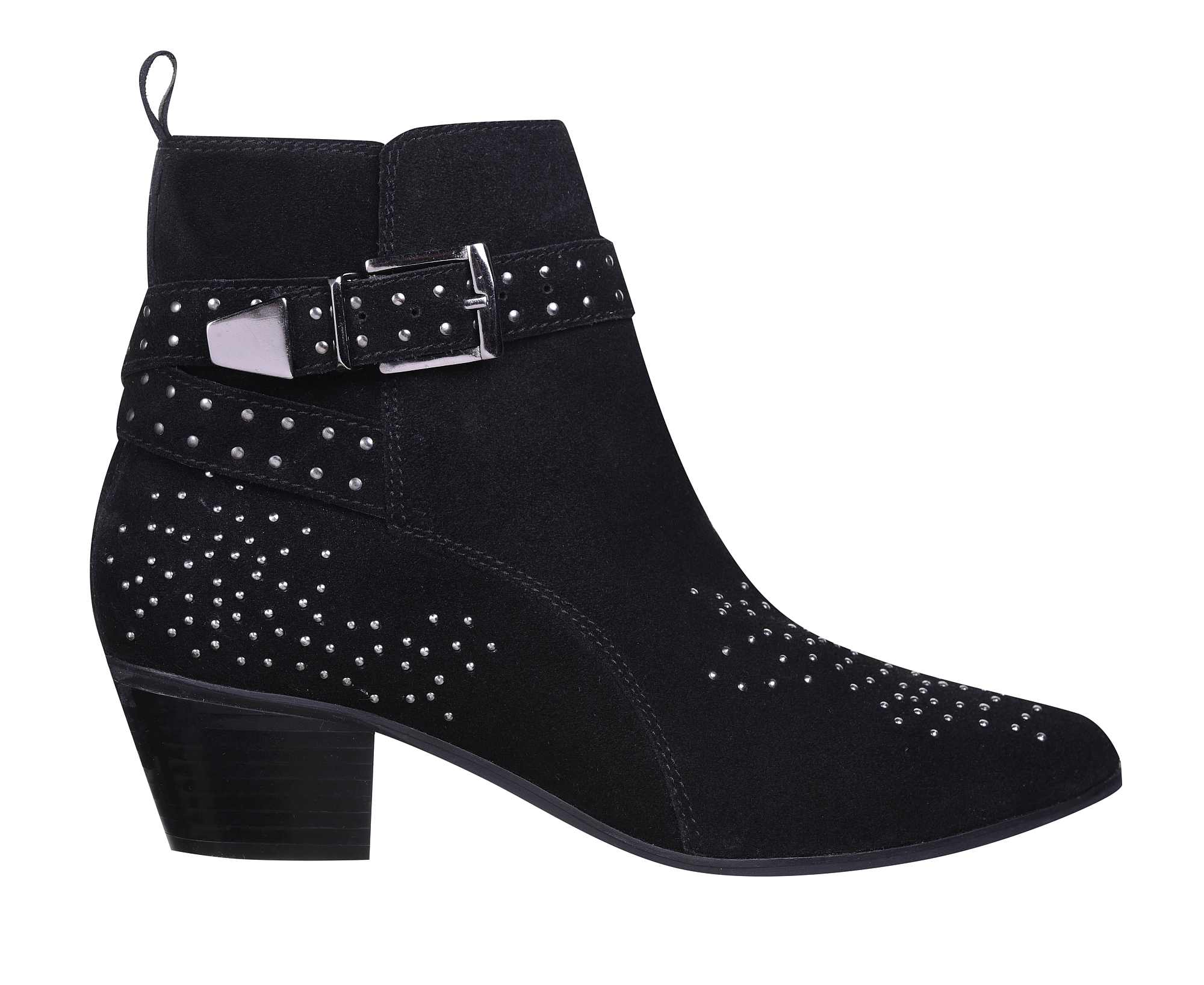 Nine by Savannah Miller Samara Black Suede Boots, £45.50 – currently reduced from £65, Debenhams
4. Sparkly slouch boots
Love Saint Laurent's killer diamante-encrusted slouch boots – but less keen on the £6,855 price tag?
Fear not, the high street has jumped on the sparkly slouch boot trend in a big way, so you've got tons of lookalikes to choose from.
Obviously, these aren't your wear-everyday sort of boots, but come party season, you'll be glad your magpie eye made you get them.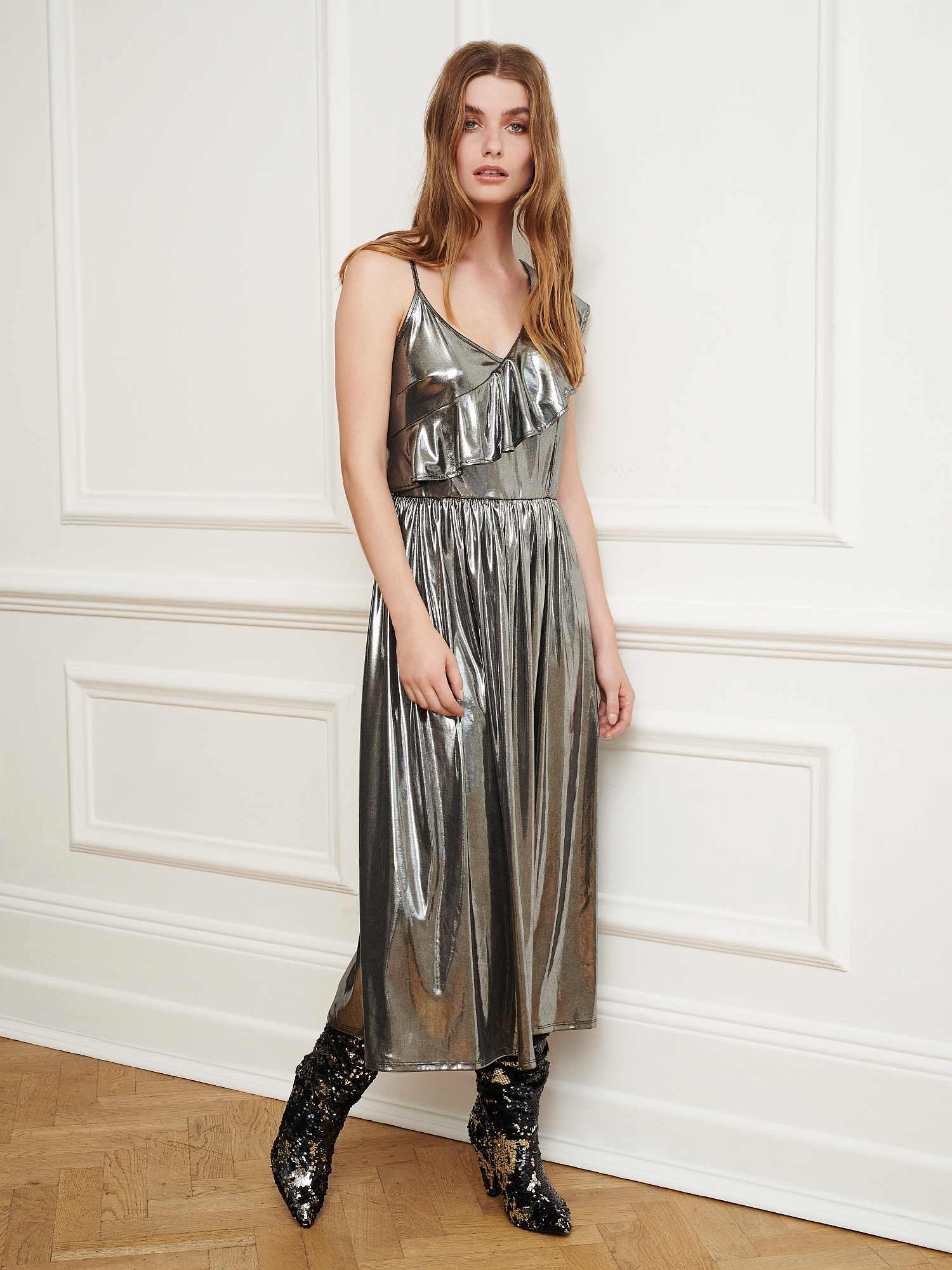 Peacocks Metallic One Shoulder Midi Dress, £28; Sequin Boots, £40 (available in November)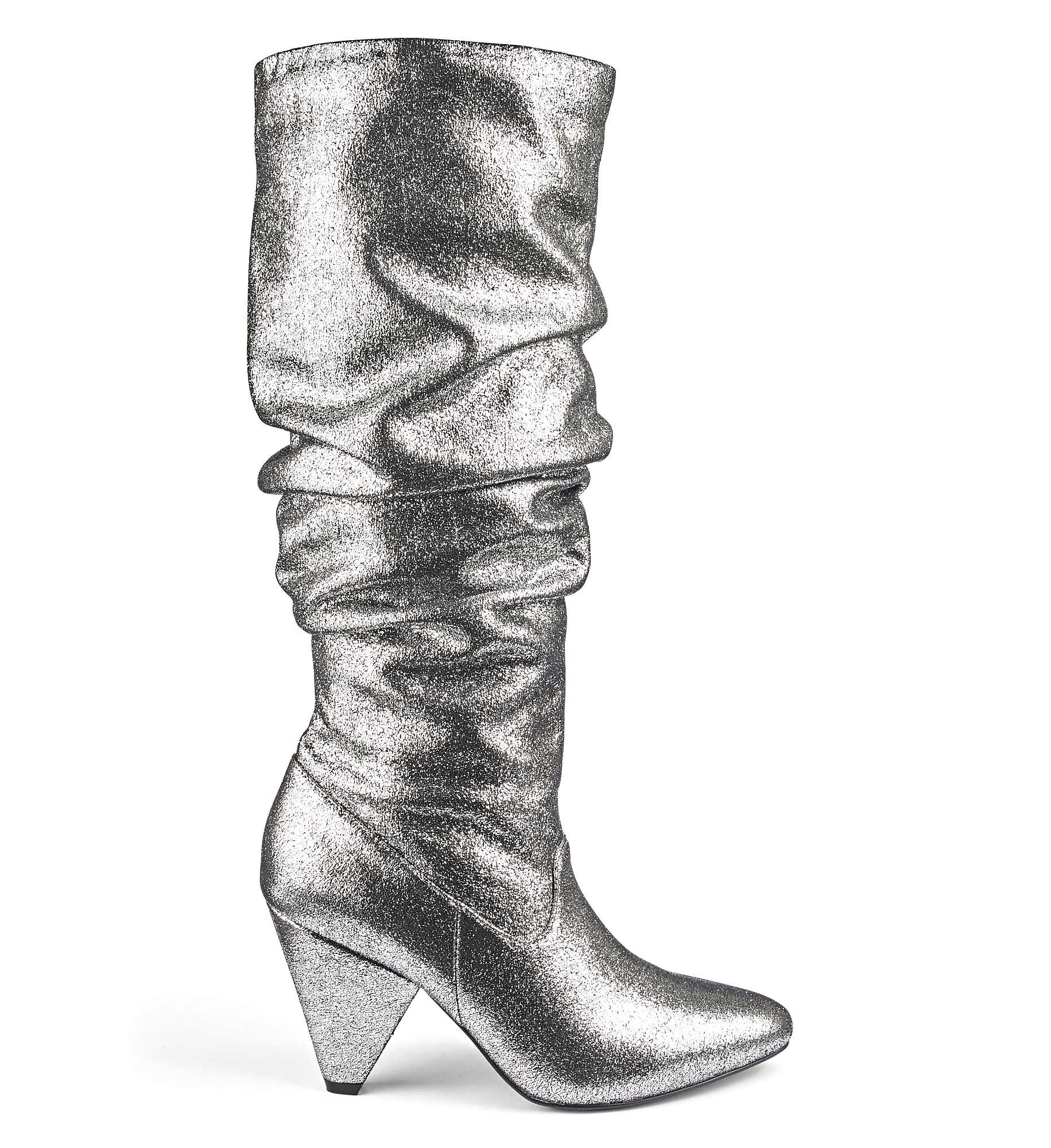 Simply Be Sole Diva Ivana Boots, £50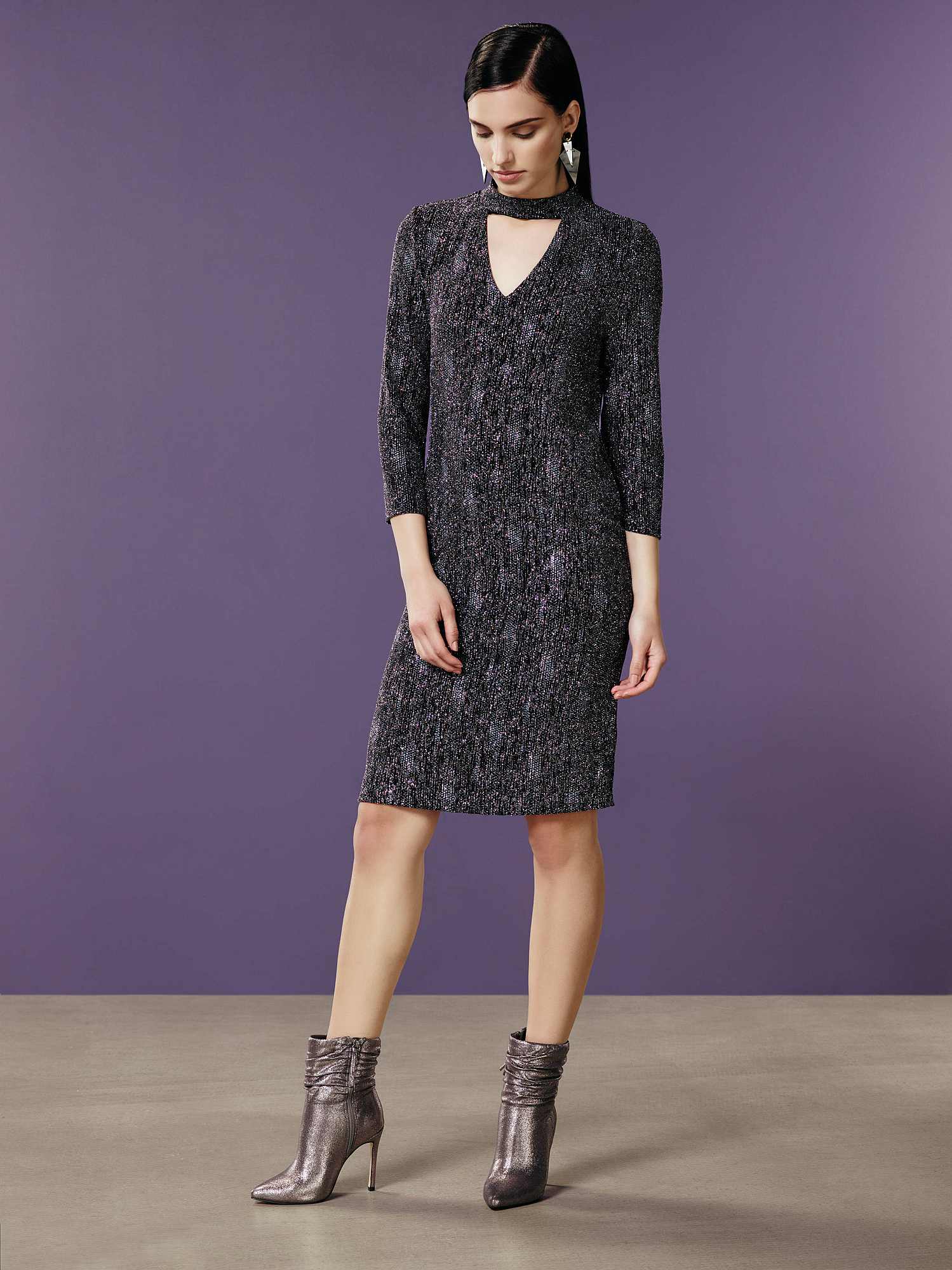 Wallis Dress, £45; Silver Stiletto Heeled Ankle Boots, £55
© Press Association 2017