Clear rain macs are fashionable now, according to Chanel
3rd Oct 17 | Fashion
How very practical.
Finally, high fashion has come up with an answer to the fact British weather is predominantly drizzly.
In its latest collection, Chanel has taken a more practical tack and come up with some macs you actually wouldn't be embarrassed to wear.
Creative director Karl Lagerfeld sent his Spring/Summer 2018 collection down the catwalk this morning, and the star of the show was everyone's favourite festival item: The rain mac.
Clear rain macs were modelled as both hoods and full jackets (Francois Mori/AP)
Lagerfeld's shows typically have extravagant sets inside Paris's Grand Palais – which in the past have included a replica of the Eiffel Tower and a Chanel-branded supermarket – and this one was no exception.
Models stomped the runway against a man-made cliff backdrop, complete with running waterfalls.
The set was suitably ostentatious (Francois Mori/AP)
It set the tone for the whole show, which was unexpectedly water-resistant.
Chanel's hats might be waterproof, but they're not particularly good in the wind (Francois Mori/AP)
In terms of style, Lagerfeld kept the classic Chanel tweed suits relatively intact, with many clear PVC additions – think rain macs, hats, capulets, gloves and boots.
It-girl of the moment Kaia Gerber, daughter of Cindy Crawford, opened the show wearing a multi-coloured tweed suit and a clear rainproof hat.
Kaia Gerber opened the show (Francois Mori/AP)
If you're keen to get the Chanel look, but without blowing your budget, there are plenty of clear rain macs on the high street. This Topshop version is just £39:
(Topshop/PA)
You can also get the Chanel look from Boohoo for £16: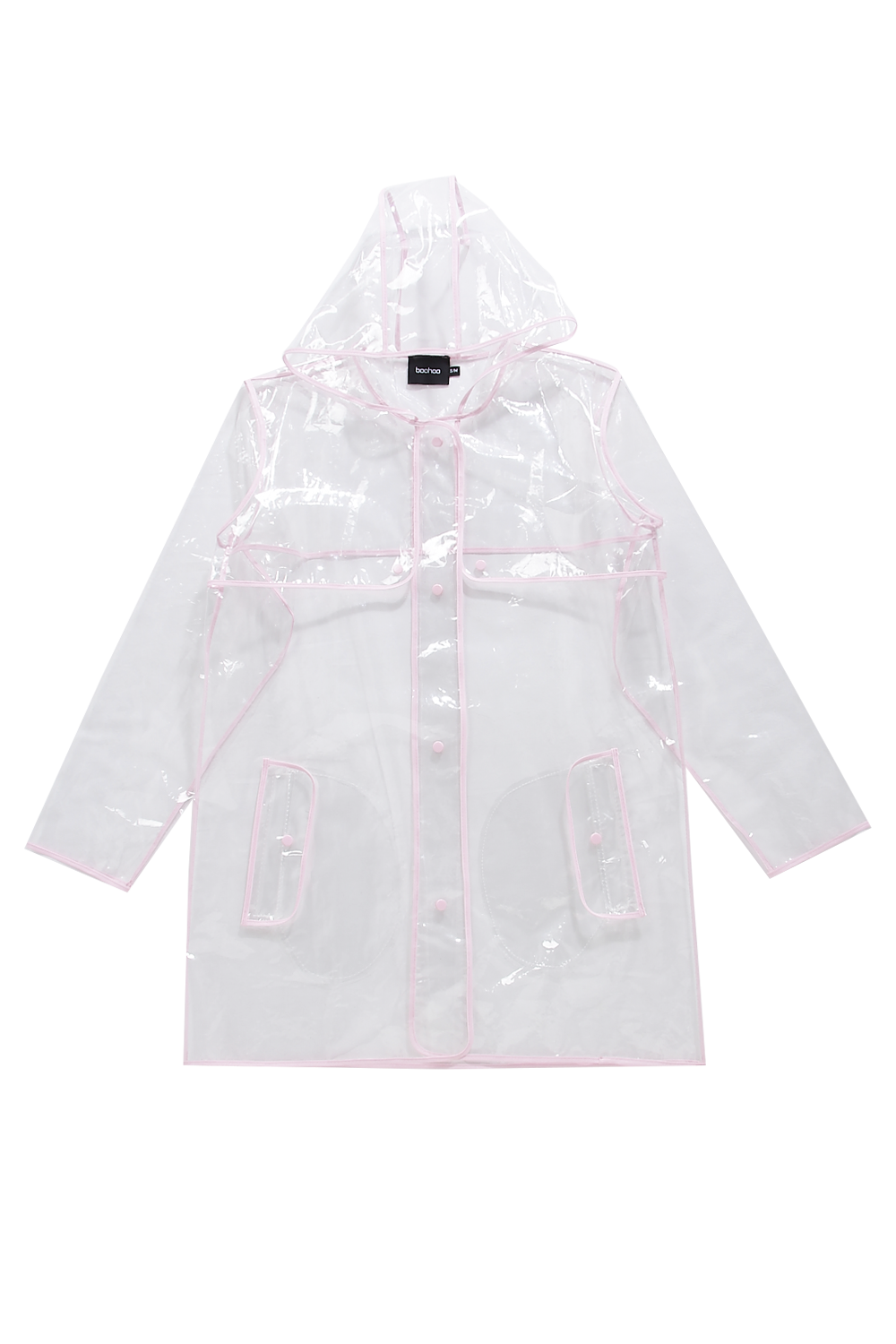 (Boohoo/PA)
Lagerfeld also sent clear PVC thigh high boots down the runway, which are a little trickier to find on the high street. Although, we're not particularly sad about that one.


© Press Association 2017