Balenciaga sent platform crocs down the catwalk - what were they thinking?
4th Oct 17 | Beauty
The Spanish brand has given the infamous 'ugly shoe' a high-fashion makeover.
Balenciaga has become the latest luxury brand to collaborate with Crocs, taking the divisive footwear to new heights – literally – by showing platform clogs as part of its SS18 collection.
While most models at the Paris Fashion Week show wore pointed-toe sock boots and court shoes, the final five girls sported Crocs with huge platform soles in yellow, pink, green, grey or black, the tops embellished with colourful little brooches and logos.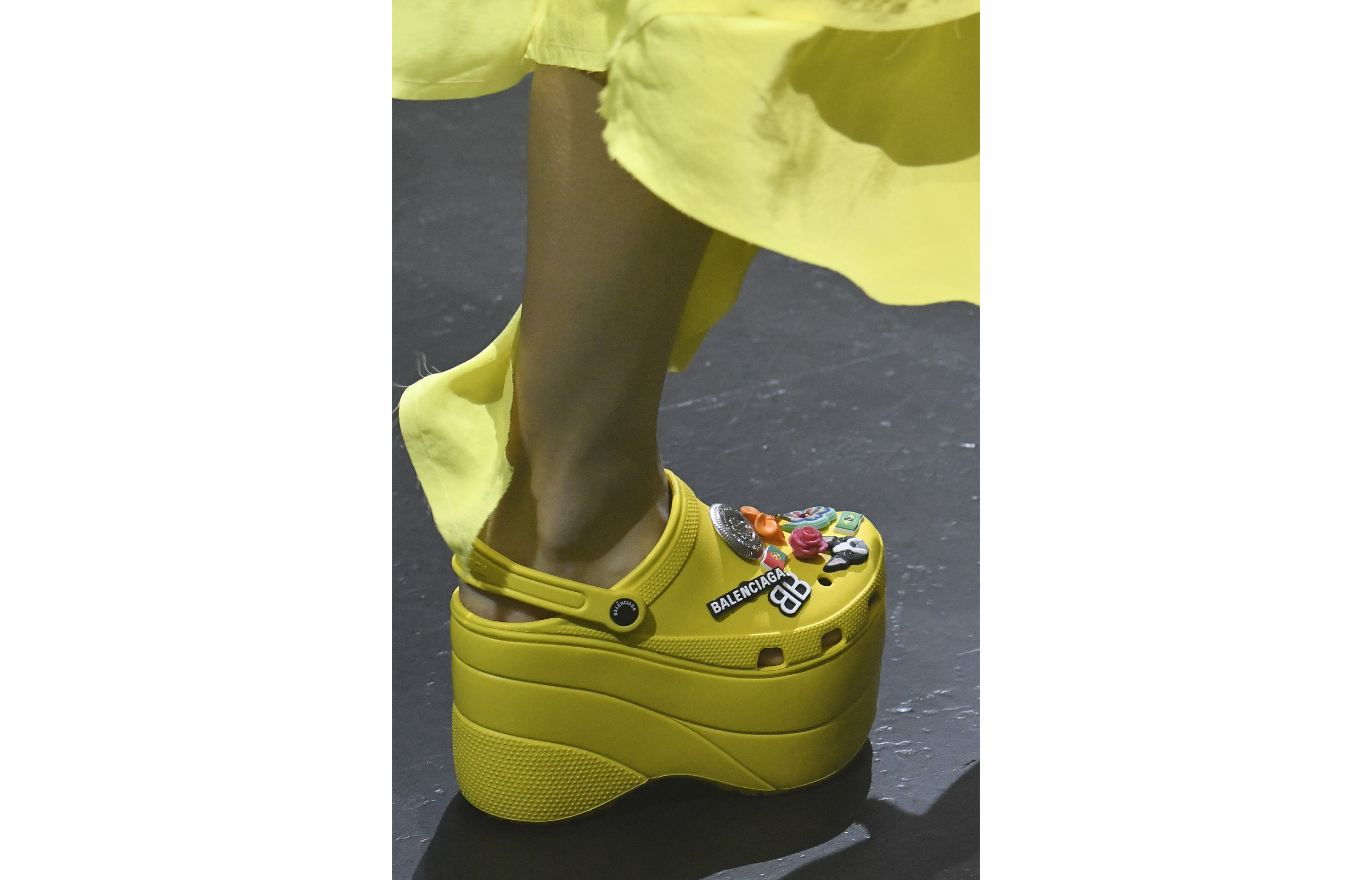 The surprising move follows hot on the foam heels of Christopher Kane, who has worked with the American footwear brand on designer Crocs for the last two seasons. Like Kane, Balenciaga's creative director Demna Gvasalia is know for his tongue in cheek approach to fashion, and he insists the new shoes are actually "very Balenciaga".
"It's a very innovative shoe," Gvasalia told Vogue backstage. "It's light, it's a one-piece foam mould and to me these kind of techniques and working with these kind of materials is very Balenciaga."
What do fashion fans think of the vertiginous clogs? Opinions are divided, to say the least. Some people openly admit they want a pair:
But most people on Twitter are firmly in the 'no' camp:
So sales might not go through the roof when the Balenciaga Crocs go on sale in January, but, as with every catwalk gimmick – sorry, innovation – you can guarantee a stack of street style wannabes will be wearing them on the streets of Paris next spring. Whether they like them or not.
© Press Association 2017