Celebrate autumn by taking a look at how boot styles have changed through the decades
27th Sep 17 | Fashion
From patent leather styles in the Sixties to today.
Accepting that summer has gone and it's time to pack away your flip-flops is always a sad moment. But there's a silver lining – it's now officially acceptable to break out your boots.
Most people have at least one pair in their wardrobe and, over the decades, boot styles have changed – ranging through knee-high to mid-thigh, slouchy to skin-tight. They've even had a velvet moment.
Here's a nostalgic look back at the highs and lows of boots, from the Sixties to today.
Sixties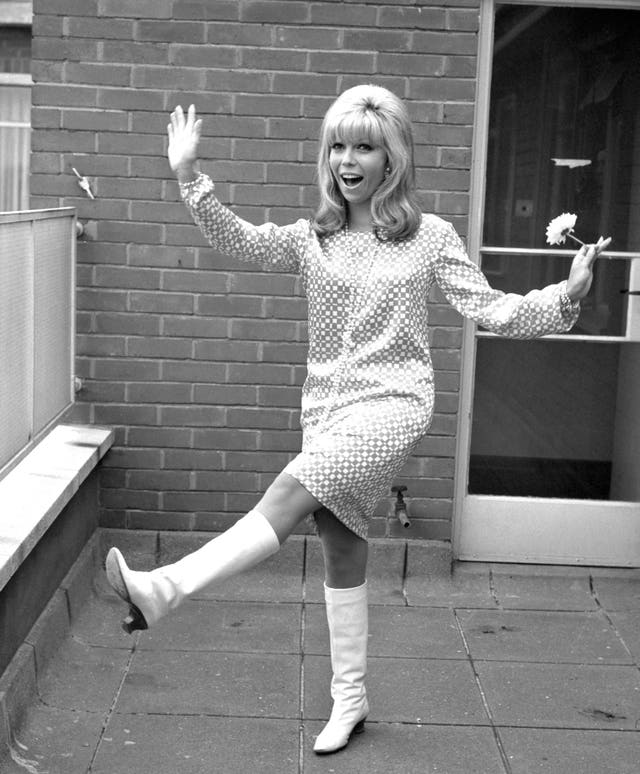 Nancy Sinatra rocks her white knee-high boots (PA)
Style icons in the swinging Sixties included Twiggy, Cher and Jane Fonda. One thing they all had in common was a love for shiny patent leather boots in block colours that came up to the knee.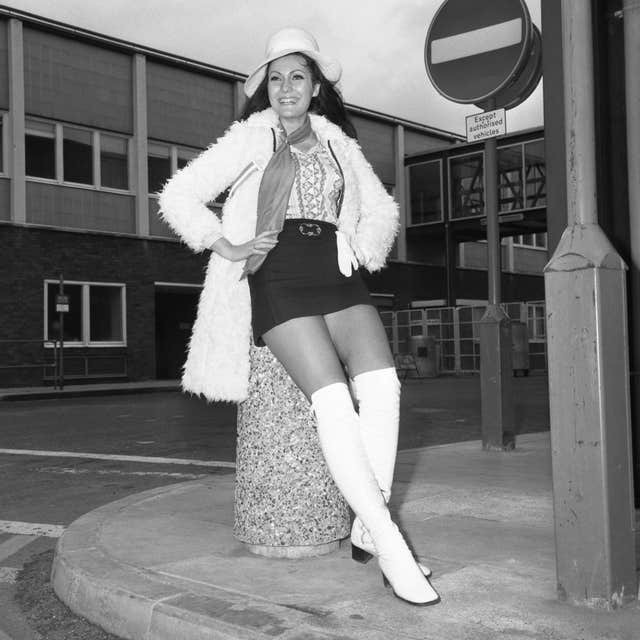 Here Miss Yugoslavia also opts for a classic Sixties white look (PA)
Whether you went for a classic white pair or ones in a bold yellow, this was not a decade of shy or retiring footwear.
Seventies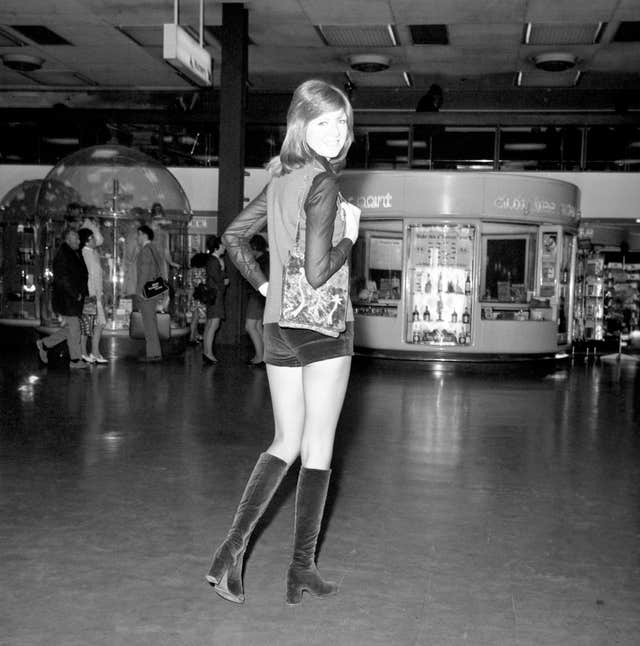 A young Cilla Black styled out some mauve velvet boots (PA)
After the geometric patterns and bright colours that were so popular in the Sixties fell out of fashion, boot styles changed too.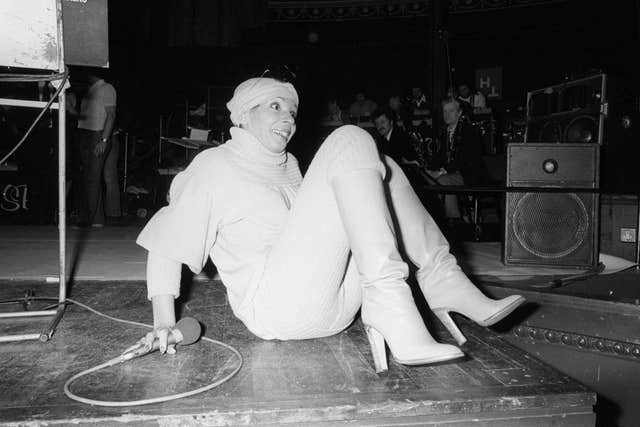 No wonder Shirley Bassey took a tumble on stage with the size of those heels (PA)
Shiny patent leather was over. Instead, the fashionable Seventies boot wearer opted for a sexier look, with materials like suede or velvet.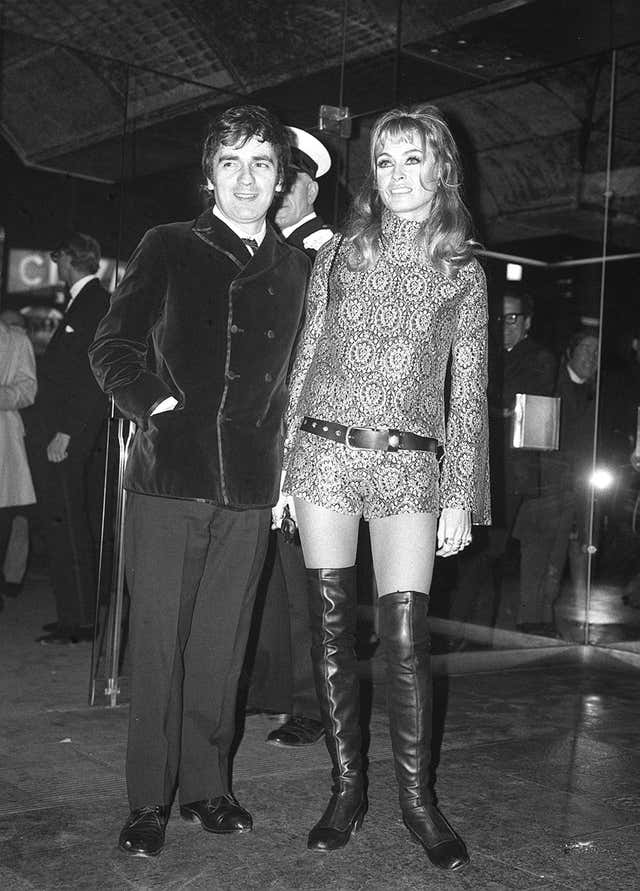 Actress Suzy Kendall opts for a thigh high style (PA)
These were the peak days of disco dancing and Studio 54, which also ushered in a time of higher heels and boots that crept up women's thighs.
Eighties
This model sports the shorter, flatter style of boots popular in the Eighties (PA)
After the glam styles of the Seventies, footwear fashion became slightly more sensible in the Eighties.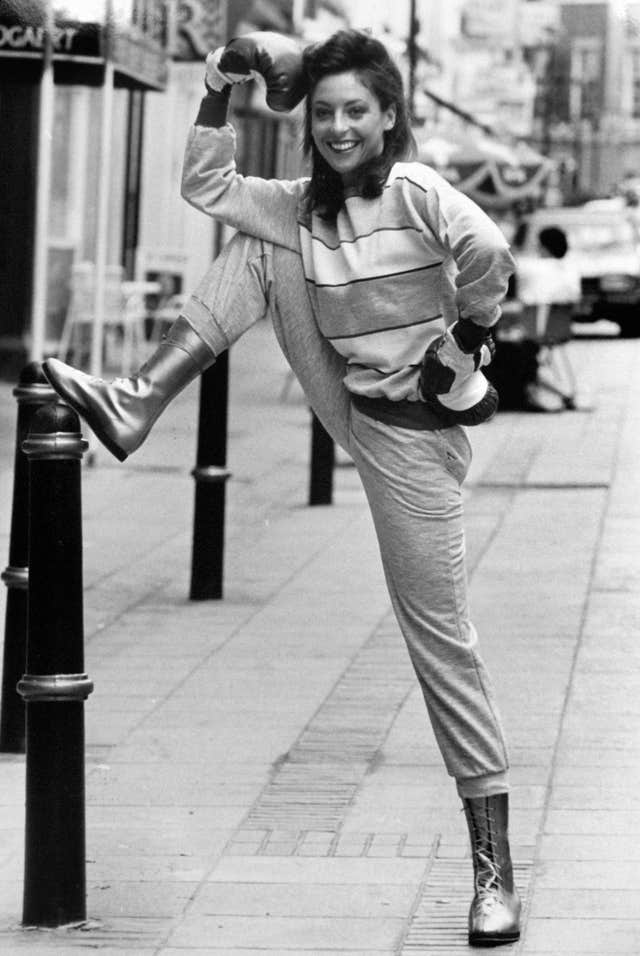 Lace-up styles also proved popular (PA)
Perhaps style mavens finally realised that walking in massive high heels wasn't all that comfortable, for the tides soon turned towards flatter boot heels.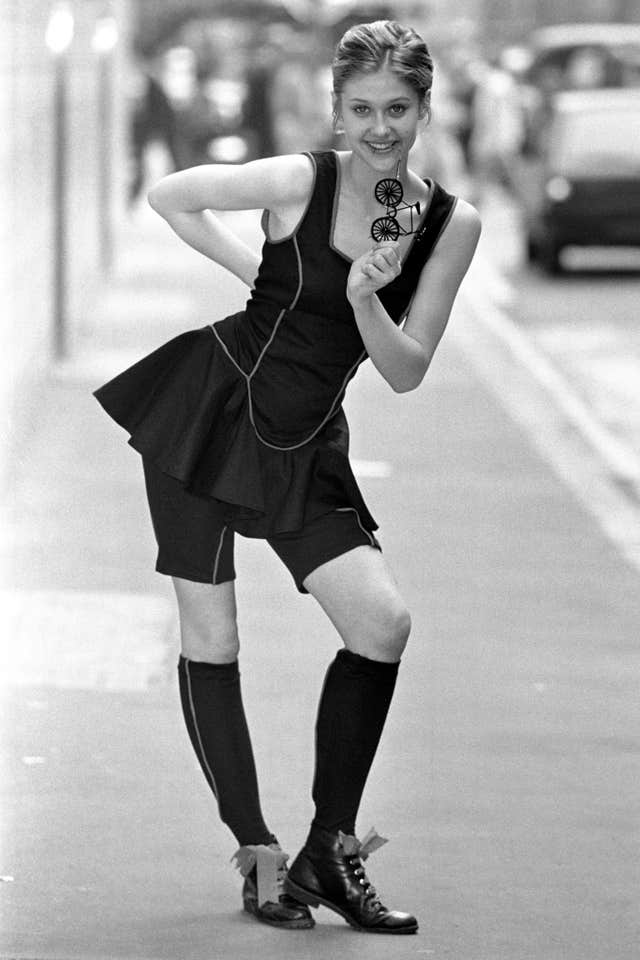 These boots look a lot more comfortable to walk in than those from the Seventies (PA)
There was less thigh-high business as well, with most boots coming to just above the ankle. Laces became increasingly popular, meaning boot lovers in this decade could walk in their shoes all day long while still maintaining their fashion credentials.
Nineties
Girlbands like The Honeyz favoured chunky boots that came up to your mid-thigh (Michael Crabtree/PA)
Ah, the Nineties. The high street currently seems set on bringing back fashion from that decade, but there are some trends we sincerely hope are never revived.
Popular boot trends in the Nineties fall firmly into the category of things we'd rather not see re-purposed in Topshop next season.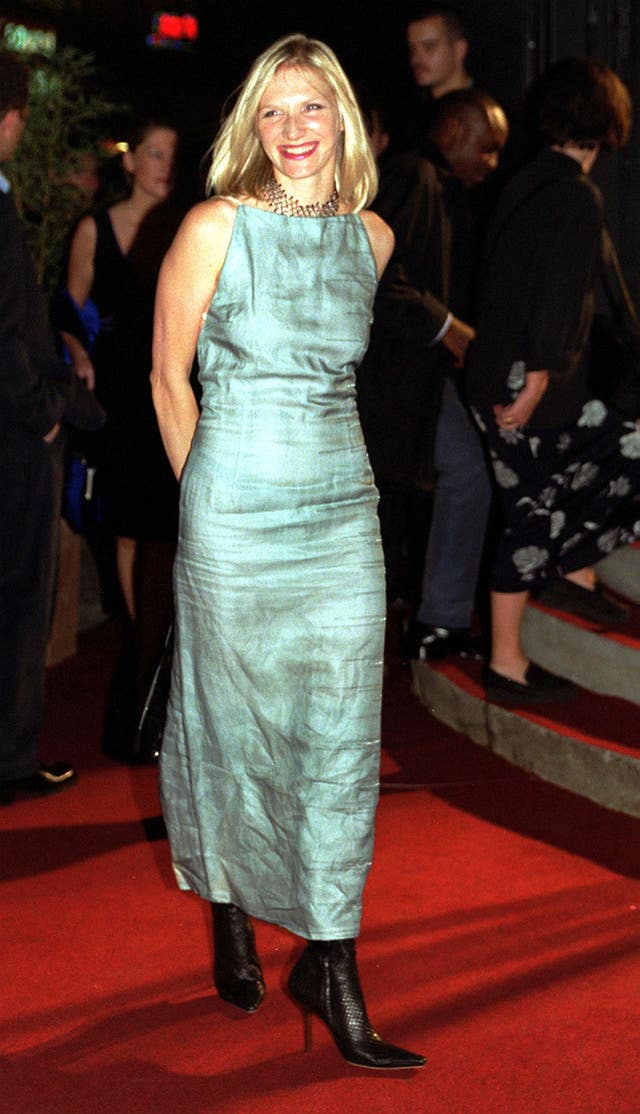 Presenter Jo Whiley opts for a stiletto heel (Michael Crabtree/PA)
Two main boot styles reigned supreme in the Nineties. First was an all-leather model which had chunky heels, coming in at a particularly unflattering mid-thigh length.
The second was a shorter, ankle-length style which boasted tiny stiletto heels. Almost like kitten heels for boots – which is something we would also prefer never to see again.
Noughties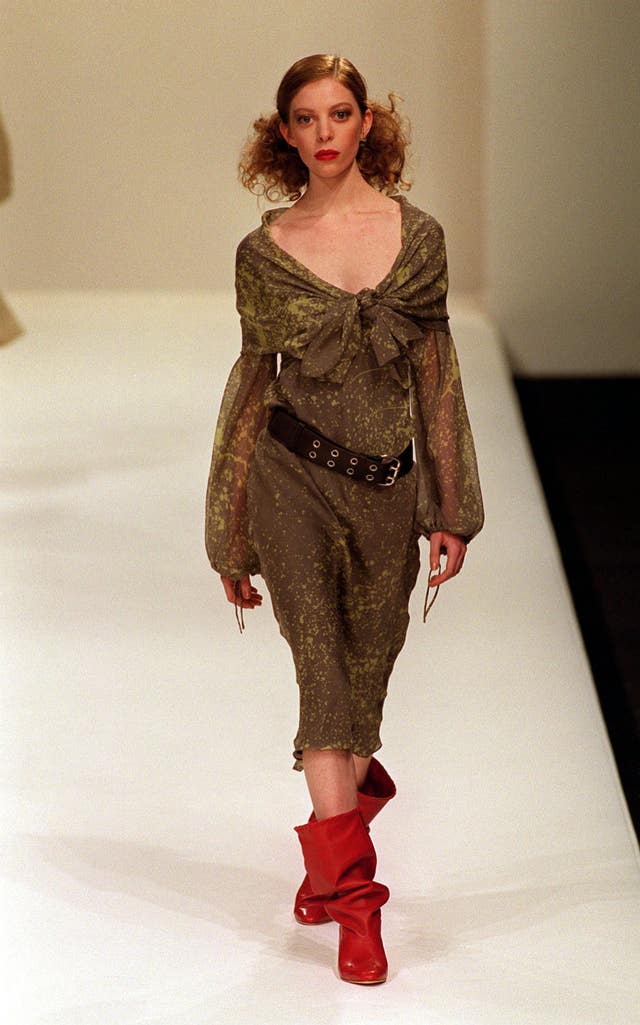 Slouchy boots: The trend no one could predict, and few want back (PA)
While some Nineties trends were questionable, it's safe to say everything was dodgy in the Noughties.
Looking back, slouchy boots were an eyesore with their bunched up, loose leather, but back then, you proudly paired them with a skirt.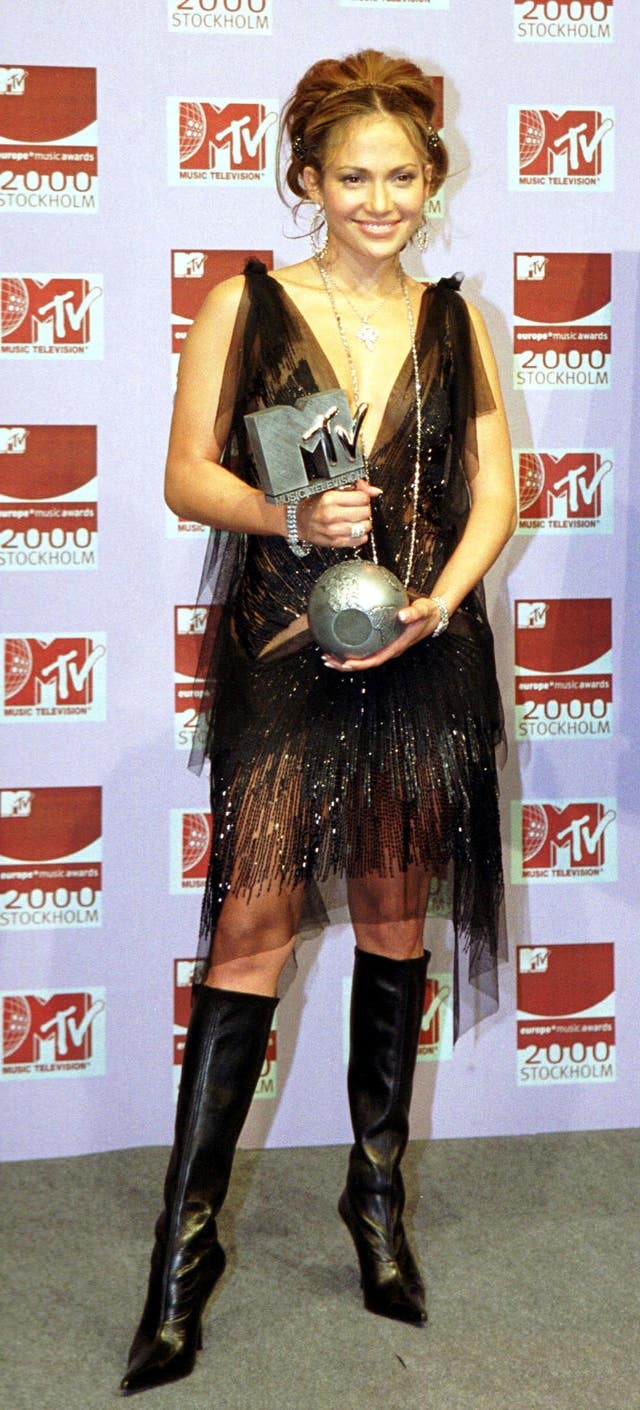 Jennifer Lopez goes for a classic slouchy boot with a high heel (Anthony Harvey/PA)
Another key 2000s idea was the ever-climbing, stiletto heel – until we suspect it was nigh-on impossible for those poor celebs and fashionistas to walk anywhere in their boots.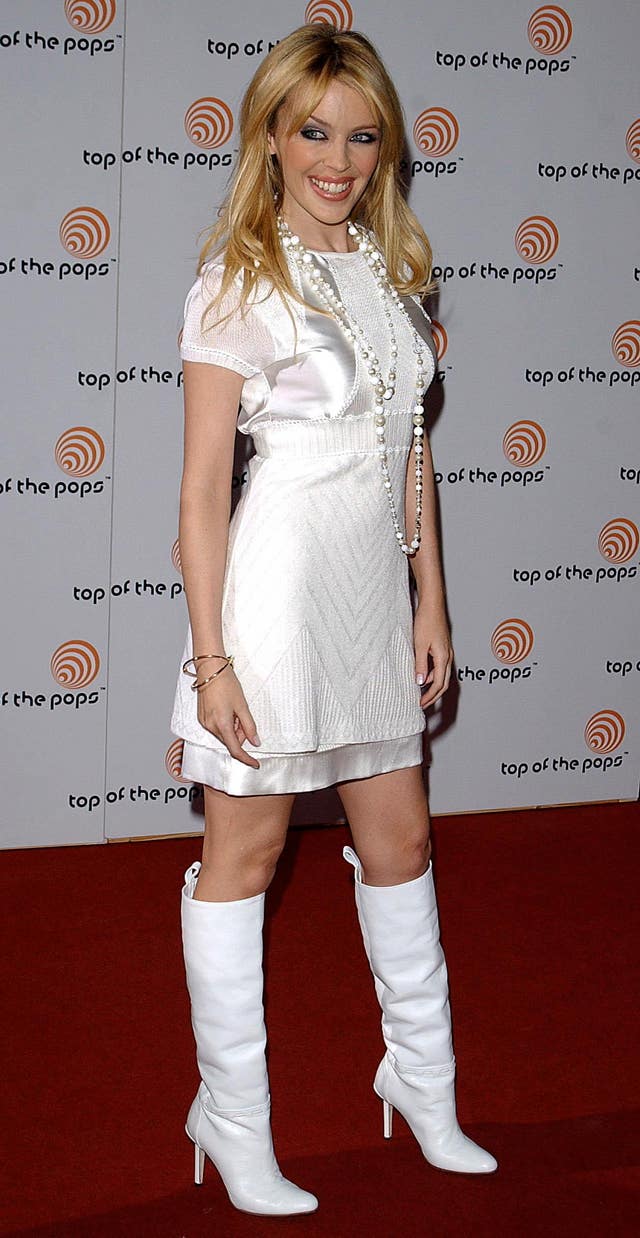 Kylie Minogue nails the Noughties look by matching her boots to her outfit (PA)
Bonus points for celebs who managed to combine these trends when they – for whatever reason – decided to wear slouchy stiletto boots.
2010s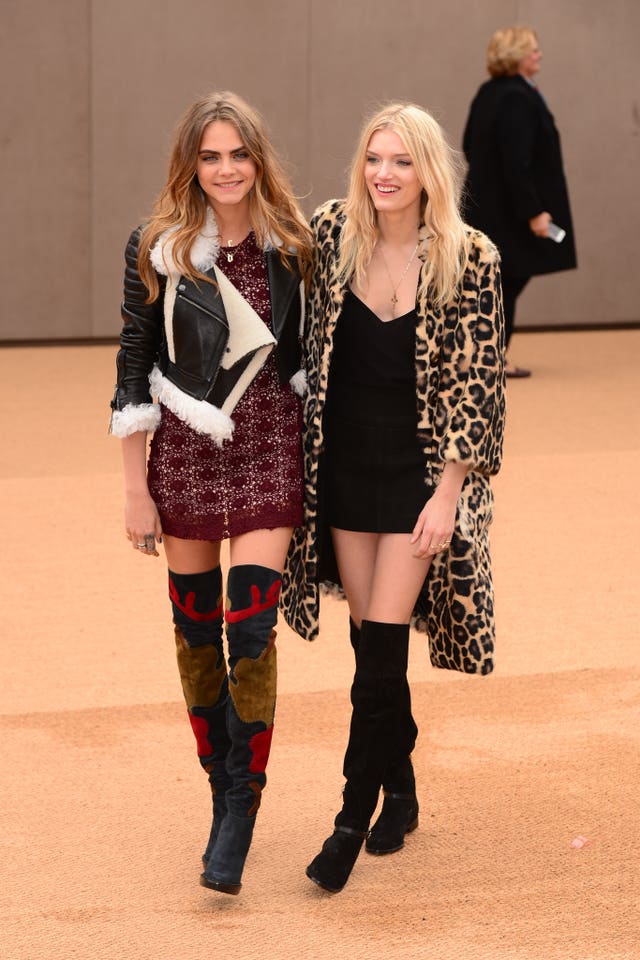 Models Cara Delevingne and Lily Donaldson favour thigh-high styles (Dominic Lipinski/PA)
With the era of fast fashion, nowadays it's much more difficult to pin down specific trends. This is purely because styles pass with a flash of an eye thanks to Instagram fashionistas favouring one look, then swiftly ditching it for the next.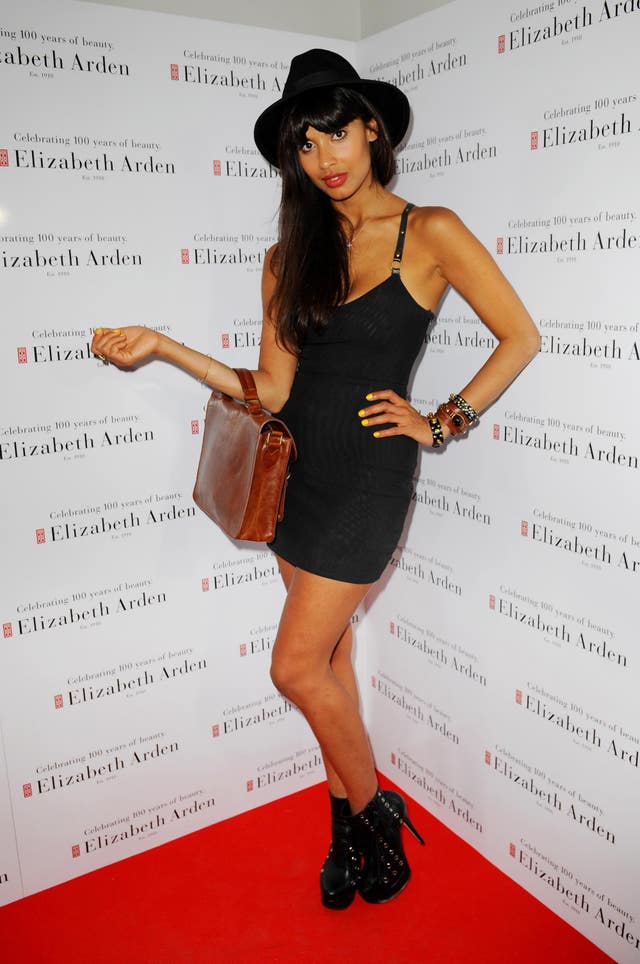 Presenter Jameela Jamil sports extremely high heeled ankle boots (Fiona Hanson/PA)
That being said, the broad trend in boots seems to be falling into two camps. The first is ankle boots, with either vertiginous heels for going out or flatter styles for festivals – either way, it doesn't really matter, as long as they're paired with a miniskirt or shorts to show off your pins.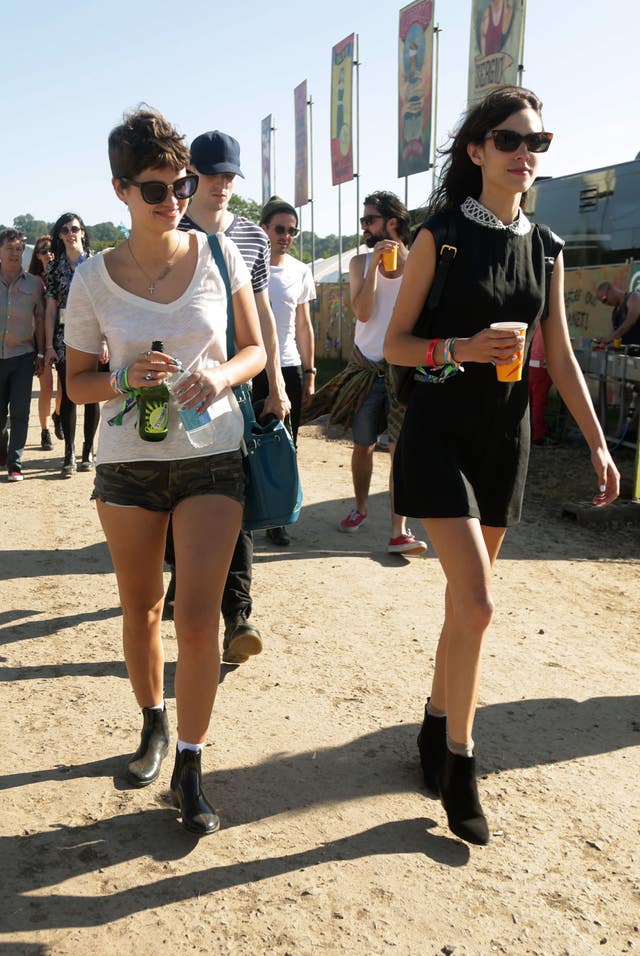 It girls Pixie Geldof and Alexa Chung wear a more low-key version of the ankle boot (PA)
The other popular style of the moment is thigh-high boots, in a throwback to the Seventies. Now, they're not seen as particularly provocative, but are a much more normal way to style your boots.


© Press Association 2017