These are the things all new aunts - like the Duchess of Cambridge - need to know
16th Oct 18 | Lifestyle
Congratulations, Auntie Kate! Here's the lowdown on being the best auntie ever, says Jenny Stallard.
You wait ages for a baby announcement, then two come along at once! Yes, it's congratulations to Pippa Matthews (AKA Middleton), who has given birth to her first child, a 8lb 9oz baby boy.
While it's her first time as a mum, there's another person who is now experiencing a first – her sister Kate. Yes, the Duchess of Cambridge is now an auntie for the first time.
Here's some personal advice – from an experienced aunt of two – for new aunts everywhere as the royal prepares to meet her nephew.
Be there – even when you can't be there
Your sister is likely to have a significant other with her a lot of the time, but even so, I still feel you need to be around as much as possible. The answer to this is What's App. Check in with her if you don't hear from her in a while. That way, you can be sure she's seen the message, with those classic blue ticks. You could also set up a group chat with the rest of your siblings – it's the best way to let her share baby pics without feeling like she's sending too many. And when her other half goes back to work, you could even take a sneaky day off to go and hang out with her. I'd call it Auntie Leave.
Ask awkward questions
Not everyone copes with being a new mum. It's your job to be sure your sister is doing fine. Find the strength to ask questions that you might find hard to verbalise: Is she getting enough sleep? Does she feel happy, overwhelmed, calm? Basically, you're making sure her mental health post-birth is ok. While you're at it, 'What can I do?' is a fab question, I've found. You might, sadly, get the reply 'the vacuuming' but hey that's her new mum prerogative.
Say no to nappies
Housework is one thing, but nappies are another. I feel it's not being a lazy aunt to draw the line here! (Unless, I'm looking after the baby solo, when of course I would oblige.) However, if mum or dad is there, it's their job. Just like I'll never expect them to pick up my dog's mess if we're on a walk together. You're auntie, not mum.
Go overboard with gifts
This, for me, is one of the best parts of being a PANK (professional aunt, no kids). But even if you have your own children, buying things for the new arrival is loads of fun. You get to purchase lots of unnecessary things for the baby. Nothing practical, if you can help it. Cute clothes, nice toys… you name it, you can buy it. And this will continue well into toddlerhood. Mummy says no to another cake? You're already at the till choosing your nephew a muffin. Hey, he'll run it off later at the park.
It's action time!
Talking of the park, you need to be a hands-on auntie. When I spent the weekend with my sister and her little boy recently, it was easy to see that if I ran up to the slide each time with him, she could sit on a bench and do, well, nothing. Which is what new mums don't really get to do anymore. Other ways to help include the modern version of cooking a casserole – ordering Deliveroo when you go to visit.
Share, and listen – and take a back seat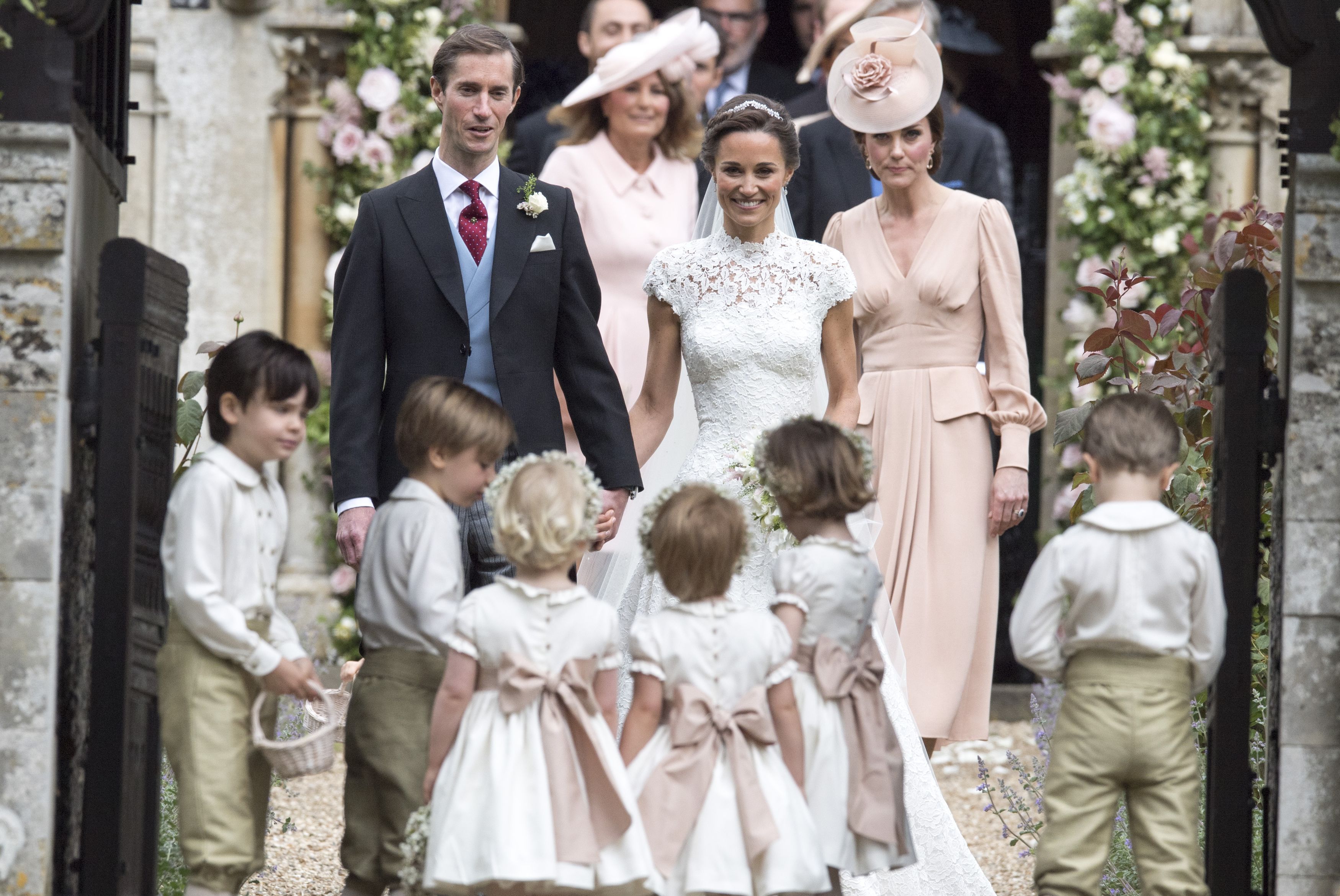 You'll be beaming with pride, but this is her moment. Remember, too, that your sister might know more about being an aunt than you do. Pippa is aunt to three children already. When my sister had her little boy, she was, like me, already aunt to a niece. So while Kate will have new mum advice, Pippa knows how Kate should be behaving. Time to listen to each other even more carefully than you perhaps already do!
Try not to steal the social media limelight
Easier when you're like me and don't have your own children, but now is not the time for a Kensington Palace Instagram shot of George. Or Charlotte or Louis for that matter. Step away from your own announcements while she has her moment.
Try not to talk to the baby like it's yours
This is very, very hard. You will, within seconds, begin to care for this child as if he or she is a part of you. It's hard to explain, but your niblings – the brilliant word for nieces and nephews – become very precious to you, very quickly. Hey, I even call my sister 'my baby' sometimes (I do remember her being born as she's ten years younger than me). Save your use of 'poppet', 'my darling' and any other mummy-type speak for your own children if you have them.


© Press Association 2018