Tried and tested: The YUUbag Max Deluxe for kids
28th May 18 | Family
Claire Richardson and her daughters put these travel bags to the test.
When you're travelling with young children, it's essential you have a bag packed full of stuff to keep them entertained.
Food, paper, pens, pencils, games, soft toys, books, music and electronic tablets generally make my journeys a whole lot less painful whenever I go anywhere with my two daughters, Rosie and Poppy, aged 8 and 6.
If you have a car kitted out with folding trays, they can be really handy, but if you don't, it's likely you're forever reaching into the back seat to pick up much-loved teddies, pens in specific colours that are essential to the drawing they're doing, or the final sweet which often gets accidentally dropped, resulting in a world of sadness. It can really test your flexibility.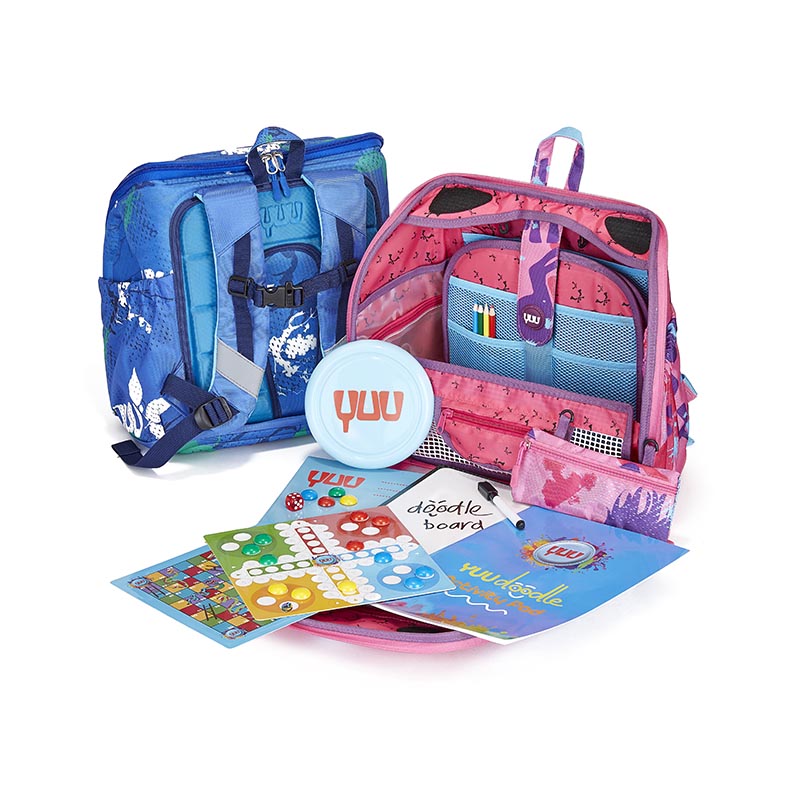 That's where YUUbags come in. Designed as a 'portable entertainment station', which can be zipped down to act as a surface little ones can lean on, secured by looping and clipping the bag straps to the car seat in front.
Inside, there's plenty of space for kids' belongings, and lots of handy compartments – a whopping 20 pockets, in fact, which certainly got the thumbs up from my team of testers. The bag also comes with a 'funpack' of two magnetic games, as well as a slimline pencil case, which can be attached to the bag, or removed.
What's the verdict?
Overall, we're fans of the Yuubag Max Deluxe, which costs £55 and is available in a variety of different colours and designs (yuuworld.com).
Rosie and Poppy say: "These bags are really cool. There's a matching lunchbag (comes as part of the YUUlunch bundle BUUZ, with a drinks bottle, currently on offer at an additional £11), which has a compartment for your spoon and your fork if you have one. Both of the bags have a pencil case that clips onto it, and loads of compartments – we really, really like it."
And the parents' view?
I do think this bag is really pricey. If you've got two or more children – although there is a multi-buy discount of 10% – spending upwards of £100 is unlikely to happen in my house.
That said, they're brilliant for the car. We used to have a car that had the fold-down trays, and the girls used them all the time, and since we changed our family wagon, we have missed them.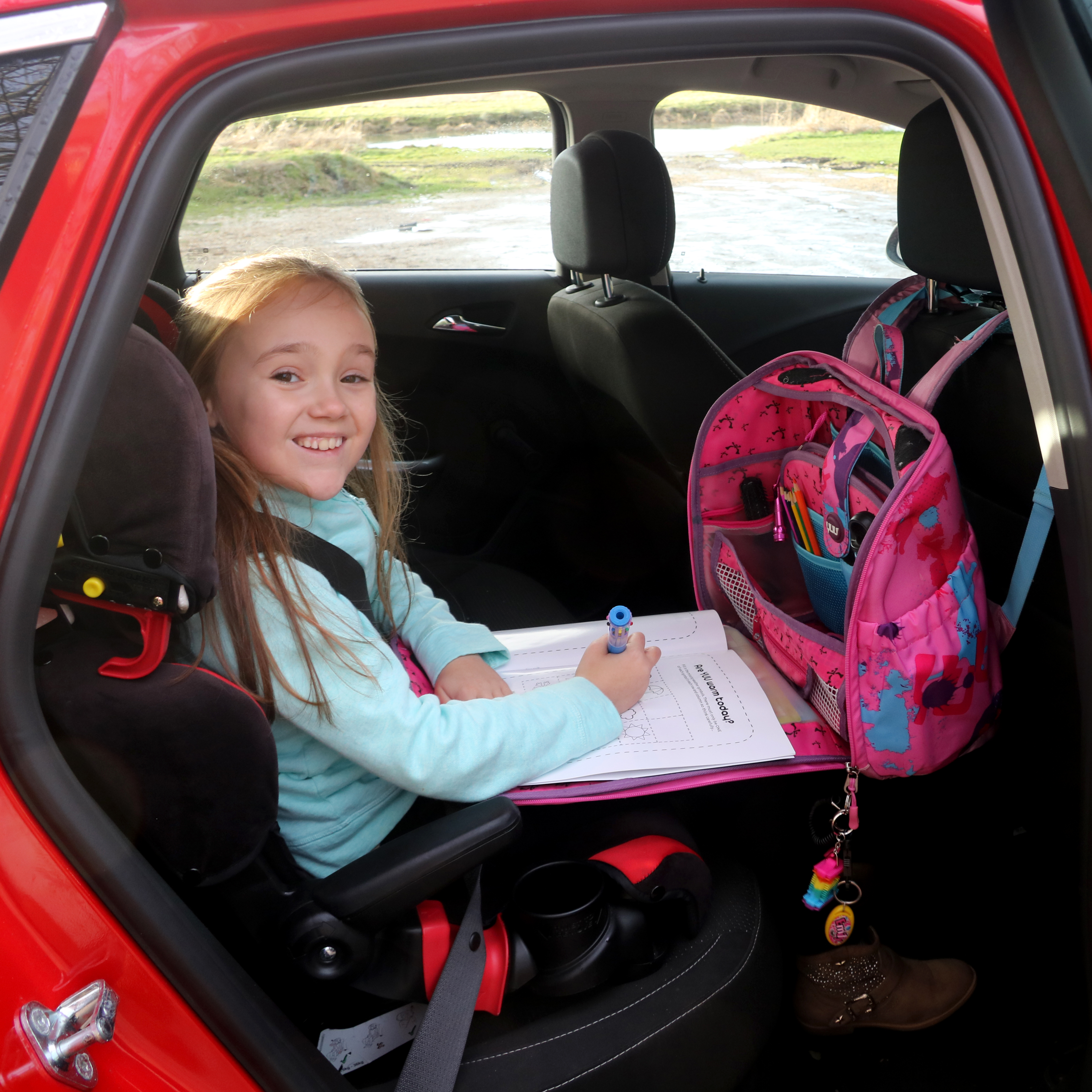 The Yuubag is the perfect size for stuffing with kid-friendly essentials and taking with you on your holidays and weekend escapes. They're great for travelling in the car (though better for bigger or higher up cars, due to leg space), and are also great for trains and planes too.
There's a 'mini' and 'max' size as well, which is worth buying into. We plumped for two of the bigger bags, which are designed for 7-12 year-olds, and it is a bit too big for Poppy, who's 6. The mini version is aimed at 3-6 year-olds, priced at £39 and fits smaller backs a bit better. But if you don't want a 'mine's bigger than yours' argument, sometimes it's easier to to plump for two biggies that will be grown into, and that hold the same amount of stuff.


© Press Association 2018