Selfless mum-of-two becomes surrogate for her sister as heart defect could kill her
4th May 18 | Family
Ebony is now over 25 weeks pregnant with her sister's baby.
In an ultimate act of love, a mum-of-two is having a baby for her sister, who has a heart defect so serious that pregnancy and childbirth would be fatal for her and her child.
Not expected to live to see her first birthday, health and beauty salon director Lauren Hooper, 30, of Okehampton, Devon, was born with a hole in her heart, a malformation of the pulmonary artery and collateral arteries to the lungs.
Defying doctors, Lauren, who had a series of operations to fix her heart in her teens, only realised her condition could affect her ability to have children when she settled down with her husband, Michael, a dangerous goods handler, in her 20s, saying: "Finding out I couldn't carry a baby was devastating."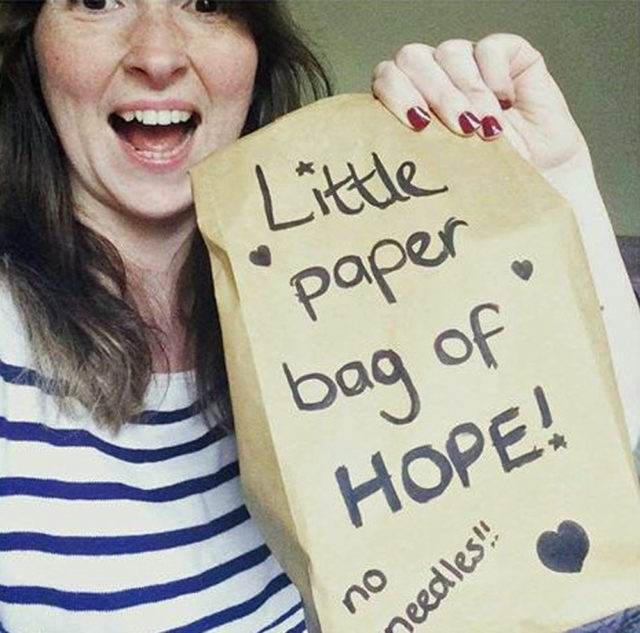 Then, just as the couple thought all hope of having a child of their own was lost, Lauren's sister, Ebony Hutt, 35 – already a mum to Tegan, nine, and Sonny, six, – made an astonishing offer, saying: "I want you to be parents, I'll carry your baby for you."
And, despite three failed attempts, Ebony, also of Okehampton, is now almost 25 weeks pregnant with Lauren and Michael's baby.
Lauren said: "Finding out I wouldn't be able to carry a baby was devastating but when Ebony made her offer to be our surrogate, we were so overwhelmed."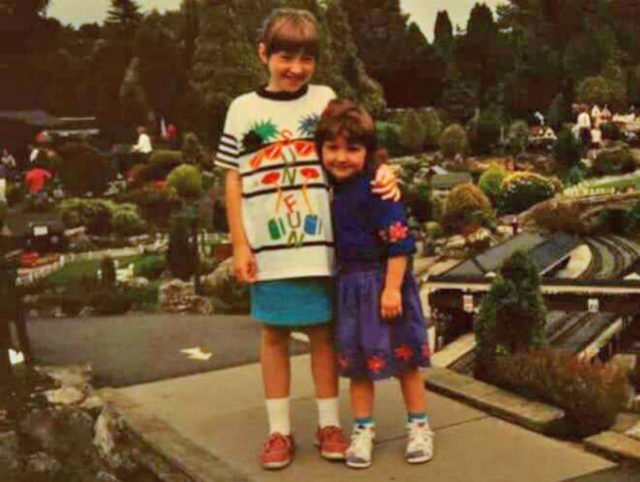 She continued: "It's not been an easy journey, but now we are over halfway through the pregnancy and I can't wait for us all to meet our little one."
For Ebony, however, this selfless act of love is "no big deal."
Ebony said: "Offering to be a surrogate for Lauren was never really a decision I had to make. It was always something that was just in me, before I had even had children myself."
She added: "We are such a close family that it is just natural for us to help each other through everything,"
Lauren's health problems were first detected at a routine check-up when she was six-weeks old and, listening to her heart, doctors realised it was not pumping properly.
At three months old, she was diagnosed with pulmonary atresia with a ventricular septal defect and collateral arteries to the lungs.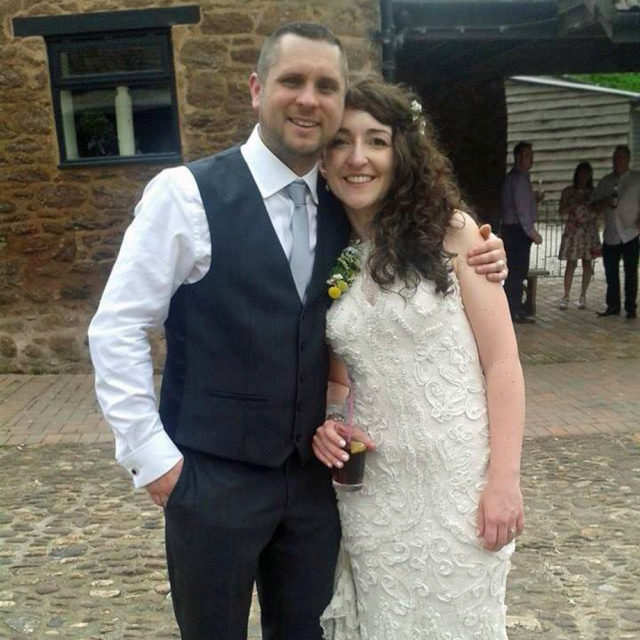 As her arteries were too small for surgery, doctors believed she was terminally ill but, amazingly, her heart kept pumping and by the time she was 10, Lauren had her first of four open-heart operations to mend the organ.
While she needed ongoing and regular check-ups, her heart continued to function and she lived a relatively normal life, other than being slightly breathless.
Meeting Michael, now 36, through friends in 2010, they went on to marry in a beautiful ceremony in Willand, near Exeter in 2014.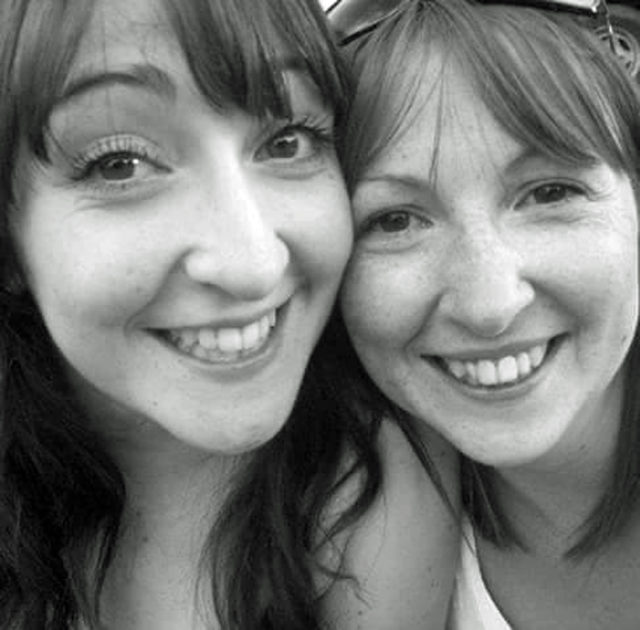 Mentioning her forthcoming nuptials at her annual check-up, when her consultant asked if they were thinking about having children, he broke the devastating news that they didn't think her heart would cope with pregnancy.
The couple were not trying for a baby at the time, but they knew they wanted children in the future.
Just 26 at the time, Lauren recalled: "Because my heart condition was so rare, there are no medical records in the world of anyone with it having a baby."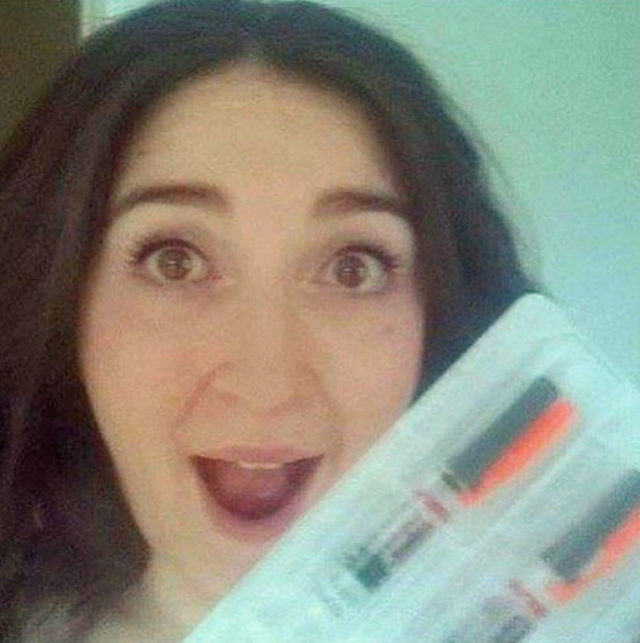 She continued: "Doctors compiled information from other heart conditions, to help give us an idea of what could happen.
"They gave us six possible outcomes; four of which were fatal, not just for me but for the baby, too.
"I was willing to risk something happening to me, but I never wanted to do something that would intentionally harm our baby."
Initially, when Ebony offered to be their surrogate, Lauren wanted to explore other options to see if she could carry the baby herself.
But, when it became clear that surrogacy was the only way they would ever have their own child, Lauren knew that her sister was the only person she would ever want to take care of their baby for nine months.
And when she asked Ebony if the offer still stood, she wholeheartedly agreed.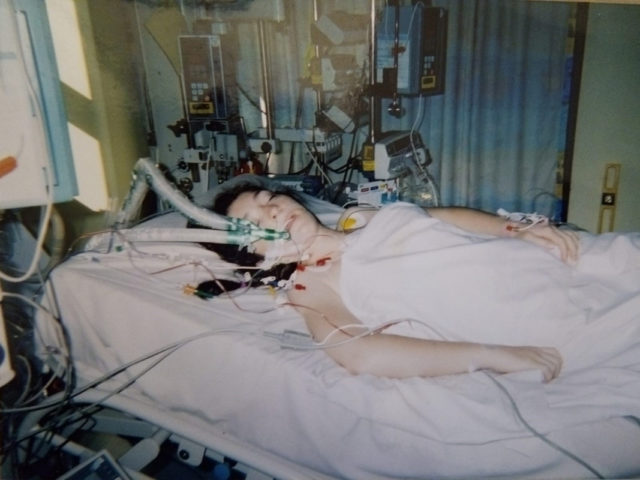 Entitled to a round of IVF on the NHS, the couple had to fund the implantation of the fertilised embryos into Ebony's womb themselves.
After saving, they decided to go for their first cycle of IVF in April 2016 – creating three embryos, the first of which was implanted inside Ebony.
Sadly, Ebony suffered a very early chemical pregnancy, where the embryo falls away within the first few weeks.
Then, the second embryo implantation was unsuccessful, followed by another chemical pregnancy in January 2017.
Next, with the help of their families, they raised the £15,000 needed to have the whole procedure done privately – having another round of IVF in November 2017, with an embryo implanted a few weeks later.
Determined to let the couple feel like proper parents, stay-at-home-mum Ebony – whose partner, Gavin, 41, who is a graphic designer, supports the surrogacy – gave them a little tub of her urine, so they could perform the first pregnancy test.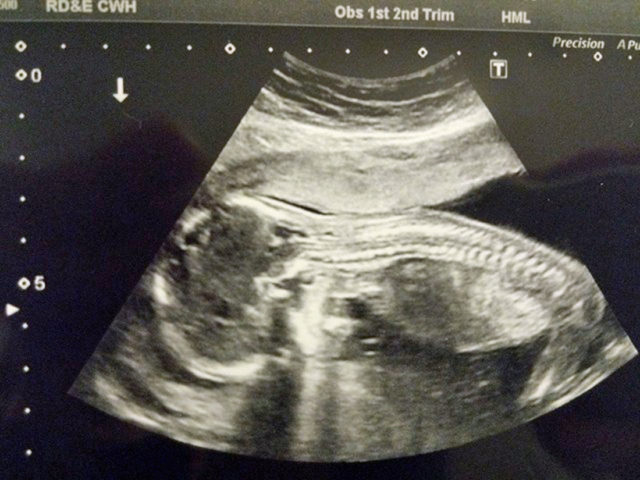 Together, they watched as two lines appeared.
After the initial excitement, they waited with baited breath, still remembering the two previous failed pregnancies.
This time, however, Ebony's bump started to grow.
And, at the seven-week scan, they saw their little baby on the screen for the first time.
"It was an incredibly emotional day for us all. We couldn't believe we finally reached the stage for a scan. We fell instantly in love," Lauren said.
Now, she and Michael are watching as Ebony's little bump gets bigger and the date when they will meet their baby – due on August 6, 2018 – grows closer.
She added: "It can be hard, because I'm not with her all the time and she feels the little kicks and things, but Ebony wants to make us as involved as possible and she does all she can to make sure we are part of everything.
"Her kids know that 'Auntie Lauren has a poorly heart, so Mummy is helping to grow their little cousin for us."
Now, as the excitement builds, Lauren says that the experience has brought her and her sister even closer.
"I don't think I will ever be able to thank her enough for this," she said. "She is such an incredible person and my family have been so amazing every step of the way – looking after us and helping us to raise money for the treatment.
"It means so much to me that I am able to go through this with my sister and she will always be very special to our baby."
Ebony remains adamant that being a surrogate is a hugely rewarding experience.
She said: "Carrying Lauren and Michael's baby feels absolutely amazing and exactly as I was expecting.
"It pains me that my little sister isn't experiencing the pregnancy herself but the happiness always outweighs that pain. Every milestone we hit is so exciting because, after such a long and difficult journey, I am one step closer to giving this precious little soul back to his or her mummy and daddy."
Dad-to-be Michael added: "When Ebony offered to carry our baby I was so happy and just couldn't believe how somebody could do something so amazing and selfless. It really is an act of love! The journey has been a real roller coaster of emotions."
He continued: "From the false hope of our chemical pregnancies to the pure joy of knowing it's worked and that we are actually going to be parents. I can't wait to meet our special baby and I honestly cannot thank Ebony enough for everything she has done for us."
© Press Association 2018