Katie Piper shares 7 personal parenting tips for new mums
6th Feb 18 | Family
The mother-of-two talks to Liz Connor about keeping mum-guilt at bay and making the moments count.
Becoming a mum is a really exciting time in life, but there's no doubt it can also trigger feelings of doubt, anxiety and worry.
As mum to daughter Belle, who turns four in March, Katie Piper has experienced it all – from endless nappy-changing and late nights, to the 'terrible twos' and beyond.
Now, on top of juggling her career as a TV presenter, author and charity campaigner, the 34-year-old, who survived an acid attack in 2008 that left her permanently scarred and needing multiple surgeries and medical procedures in the years since, has just welcomed her second daughter, Penelope.
Confirming the happy news on her Instagram feed in December, Piper simply wrote: "We've been blessed with the safe arrival of a baby girl. Our family is now complete." In an exclusive statement shared via HELLO! Online, the new mum added: "I'm so happy and busy feeding, cuddling – and managing a very enthusiastic Belle!"
Now a mum-of-two, Piper says becoming a parent has "completely changed her world", although she does admit that it takes a lot of determination and resilience.
Here, she shares her key advice for any expectant parents, along with some lessons she's learnt from becoming a mum all over again…
1. Be patient
"I've found that parenting gives you a new level of tolerance," says Piper. "You have to be prepared to say, 'Put your shoes on', nine times at 8am before the school run. It takes a lot of patience, but actually the rewards are worth it."
2. Use reward charts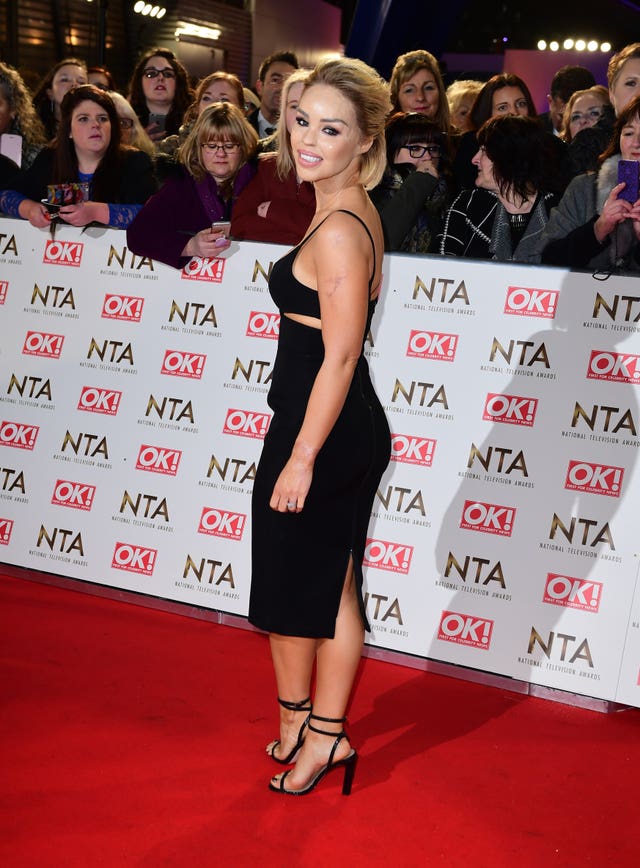 Piper says parenting takes a lot of patience (Ian West/PA)
The TV presenter says she sometimes struggles with disciplining her oldest daughter, Belle, but finds that tools like rewards charts can help to promote good behaviour. "My husband always has a go at me, saying I'm not a strict parent and that I give in, but we have reward charts and we take toys away when Belle is naughty," says Piper. "I suppose I do find it hard to stay mad at her for long; she's actually very in tune with that and knows when to fake-cry, so I have to stay strong!"
3. Learn to control feelings of guilt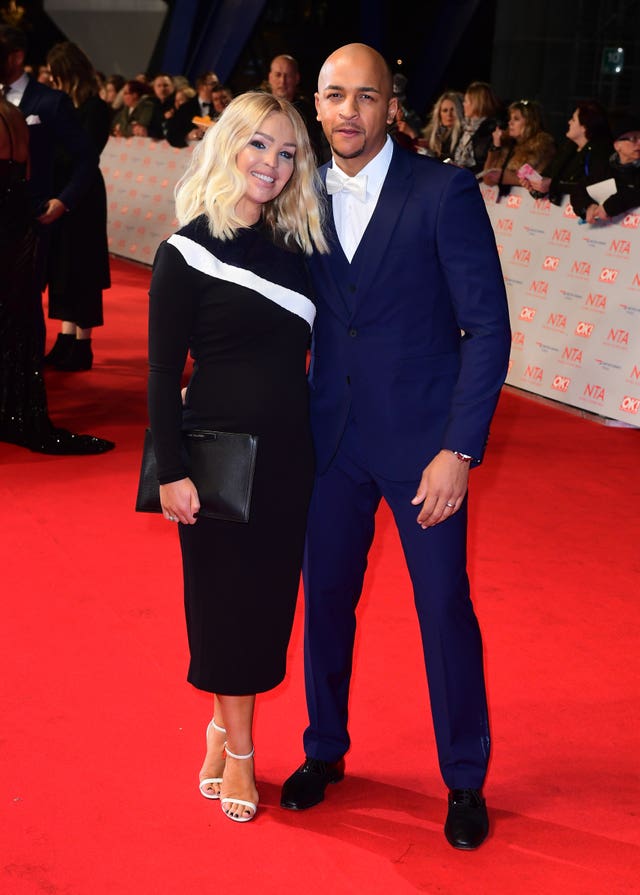 Katie Piper with husband Richard Sutton (Ian West/PA Wire)
"I think all parents – whether they're a stay-at-home mum or working mums – juggle guilt at different times," says Piper. "It could be guilt for not being there in person, or guilt for not being able to afford what their peers have. It's really important to keep perspective on your guilt – know that an element of it will always be there, but don't let it become unhealthy or spiral out of control."
4. Instil good morals
As well as raising happy and healthy kids, Piper says she'd love to arm her girls with a good sense of what's right and wrong. "With my kids, the one thing I want to give them is good morals; being loyal and being honest," she says. "If you're a young woman in the world now, it's hard, but I hope both of my girls can develop some sort of resilience."
5. Strive for quality family time
We've all had those days, where we come home and switch off in front of the TV, but Piper thinks it's really important to make time to be present for your children. "I think quality is what I strive for over quantity, when it comes to family time. Enjoy time being present: not being on your phone, not being on social media and really making the most of it," she says.
6. Try old-fashioned play
Instead of switching on an iPad, try getting crafty in the kitchen with your little one. "I like to do art and crafts with Belle," says Piper, beaming. "I love dressing up with her, and cooking. From my own childhood, those are the memories that I have with my mum that are really meaningful, rather than just watching telly."
7. Trust your instincts
Above all, you should learn to trust your motherly intuition, says Piper. "In my first pregnancy, I read a lot of online forums and parenting books, and they make you question different things; sometimes they can even contradict one another," she says. "I think instinct is a powerful thing and, actually, there's no such thing as a mistake. You might try certain methods, and some will work for you and some won't. You learn as you go – it's just trial and error."


© Press Association 2018