19 healthy snacks for kids under 100 calories
2nd Jan 18 | Family
As Public Health England announce children should have no more than two snacks under 100 calories a day, here are a few tasty treat ideas.
We all enjoy a couple of biscuits for elevenses, grab a bag of crisps to go with lunch, or tuck into a slice of cake at the end of the day, but acording to Public Health England (PHE), our penchant for snacking is having a negative effect on our health, and particularly the health of primary school aged children.
Kids are consuming, on average, around three sugary snacks a day, PHE found, with kids aged 4-10 getting 51.2% of their sugar intake from sweet treats.
PHE and Change4Life have launched a new campaign to get parents feeding their children snacks that come in at under 100 calories – and no more than twice a day.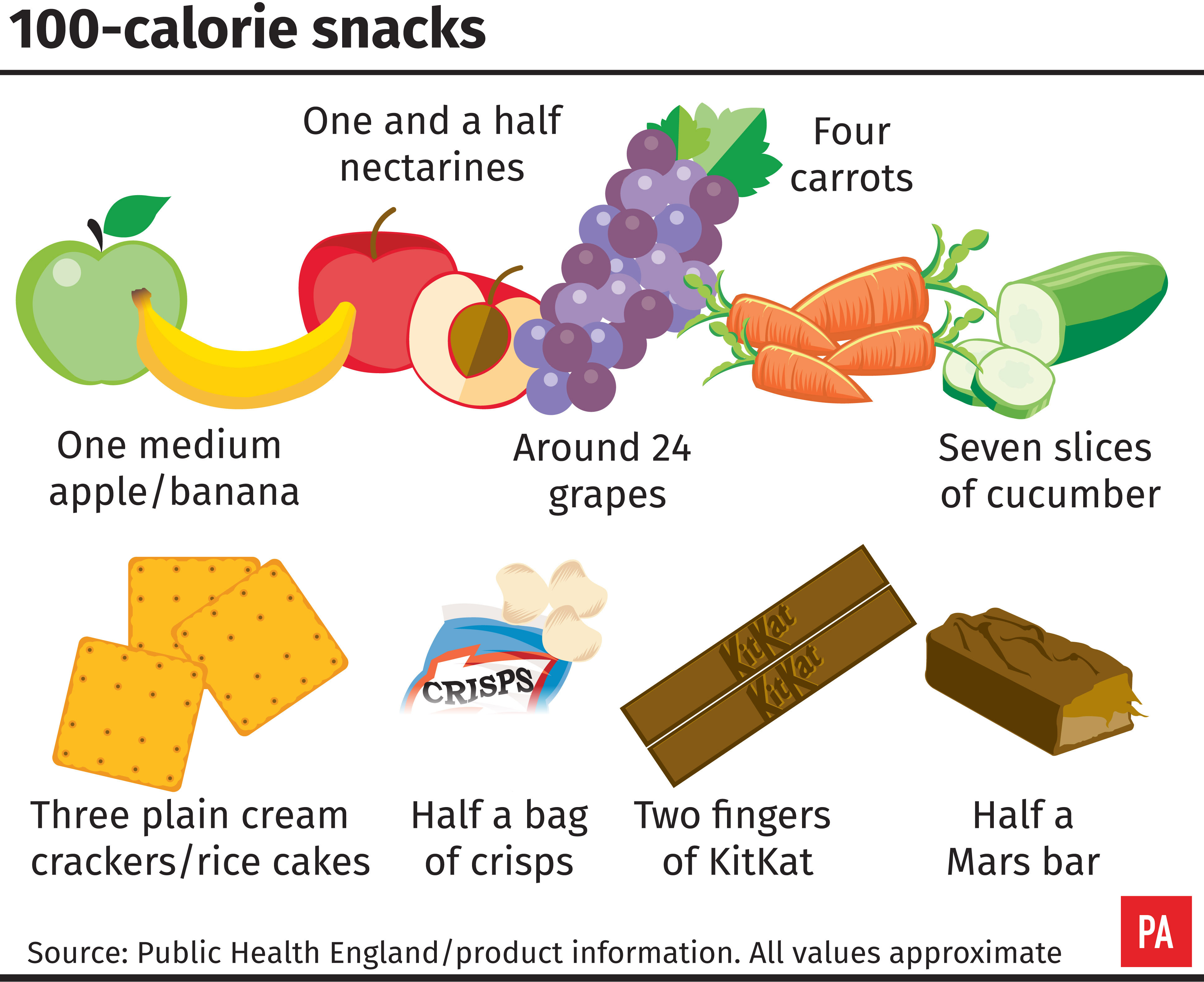 (PA Graphics)
Here are a few other snack ideas that'll keep PHE and your kids happy, healthy and fuller for longer:
1. An apple sliced up and dunked in peanut butter
2. A portion of homemade popcorn
3. One cup of berries of your choice – blueberries, stawberries and raspberries all count
4. An oatmeal cookie
5. Two kiwis – made more intriguing to little ones if eaten like a boiled egg with a spoon
6. A couple of carrot sticks and hummus
7. Natural yoghurt – if you add fresh fruit, even better
8. Frozen yoghurt – healthier than ice cream, but will hit the same hunger spot
9. A fairly thin slice of malt loaf
10. Crunch on a good chunk of watermelon
11. A handful of frozen grapes is quite a treat
12.A traditional crumpet will silence grumbling tummies.
13. A frozen banana is essentially a super healthy ice pop
14. A handful of plain tortilla chips has crunch without a sugar hit
15. Enjoy a bowl of sugar-free jelly
16. One mini Babybel is a great savoury option
17. Combine one slice of Marmite soldiers…
18. … with one boiled egg, for a double whammy snack
19. And if all else fails and nothing will do except chocolate, remember, two jaffa cakes add up to 90 calories!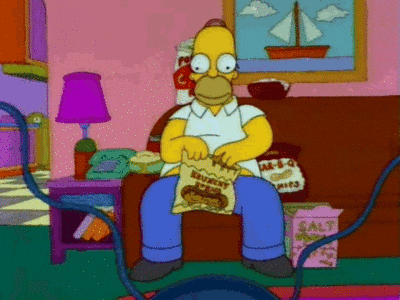 © Press Association 2018