Stacey Solomon: My 6 top tips for happy parenting
12th Dec 17 | Family
The TV star reveals how she brings up her boys.
Stacey Solomon first found fame as a finalist on the X-Factor and is now a panellist on ITV's Loose Women, as well as a popular face on panel and reality shows. She won I'm A Celebrity…Get Me Out Of Here! in 2010.
The 28-year-old from Dagenham, Essex is a mother of two sons, Zachary, 9, and Leighton, 5. She reveals how she deals with being a mum and coping with parental guilt…
What have you learned from being a parent?
Stacey Solomon watches a game with her son, Zachary during the annual Soccer Six tournament at Charlton Athletic Football Club in 2010 (Tim Ireland/PA)
"I was only 17 when I fell pregnant with Zach, which is very young. I've had to learn as I've gone along about motherhood, but I've loved every minute, because I adore my boys. I've realised that parenting is a never-ending task and that nothing else matters but their happiness, and that everything I do is for my children. My boys are very close, even though there's a big age gap, but Zachary is very patient and kind with his little brother."
Are you a strict mum?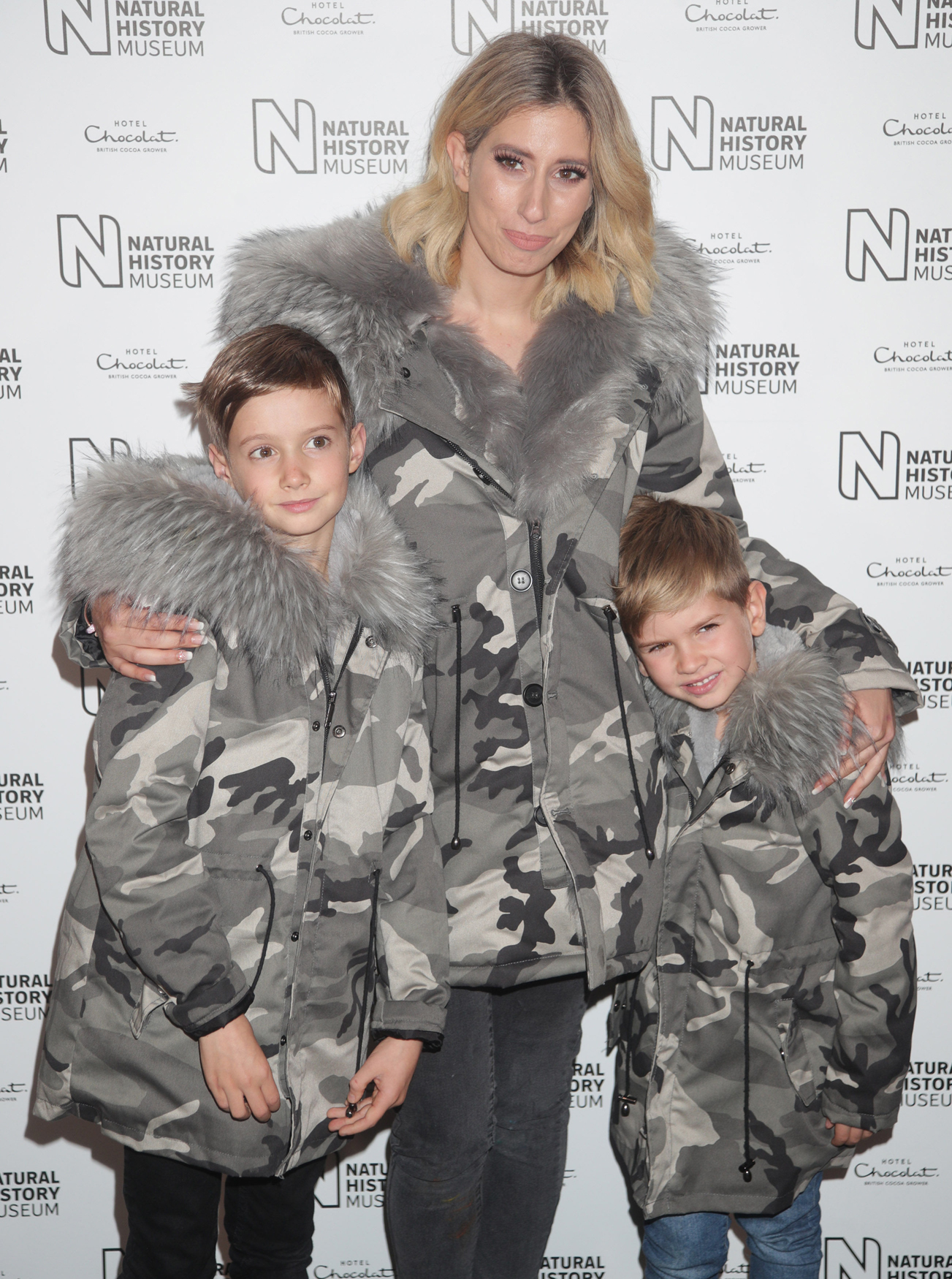 Stacey Solomon and her children , Zachary (left) and Leighton at the launch of the Natural History Museum's ice rink in London, 2017 (Yui Mok/PA)
"I am a strict parent, but I also like to have fun with my kids, play games and get into their imaginative world. I'm not strict all the time, because the boys split their time between me and their dad, so we need to make sure we get the balance right, so one parent doesn't become the 'fun' parent.
"I want them to have a good moral compass and become decent human beings, but also let them be kids, allowing them to be silly and make mistakes, which is normal. The main thing I teach them is actions have consequences, and that honesty is always the best policy."
What's the hardest thing about being a parent?
"I suffer from constant parental guilt – worrying and second guessing what I'm doing while unconditionally loving my children and trying to do the best for them.
"For some reason, I feel like there's something in me that's already programmed to question every decision I make when it comes to my kids. I really have to fight against that and reassure myself that I'll always do what I think is best. That's all you can do. No parenting book is going to tell you what to do and I'm more accepting now that if something doesn't work out, I'll just deal with it."
What values do you want to give them?
"I want to help them grow up and become the best possible version of themselves they can be. I hope they'll be good, honest, understanding people who have empathy with the people around them.
How important is getting 'quality' time with them?
"That's hugely important. Apart from holidays, one of my favourite times for us to come together is at meal times. It's something I remember from being younger. As I come from a family of seven, it was always pretty hectic, with everyone trying to talk at once! I use it as a time for us to chat, tell stories, resolve issues and help each other with any problems.
"It's like the best therapy session you can have, and when they're happy and relaxed, they open up and share things. I was astonished the other day when Zach told me wanted to have a six-pack like the superheroes that he admires. It wasn't something I thought he'd think of, but it was good he said it, because we could talk about the importance of being healthy and staying fit, rather than striving for a specific, extreme body shape. I never imagined I'd be talking to him about body image at his age."
What advice would you give to other parents?
"My only advice is do what works for you. Don't worry about what everyone else tells you. Parenting's different for everyone and we have to adapt to our surroundings and situations.
"Accept that you are doing a great job, you're doing what's right for you and them and just keep going. I think the biggest/greatest achievement anyone will ever do is raising their kids. So far, even though I say it myself, I think I've done a great job – my boys are pretty fantastic."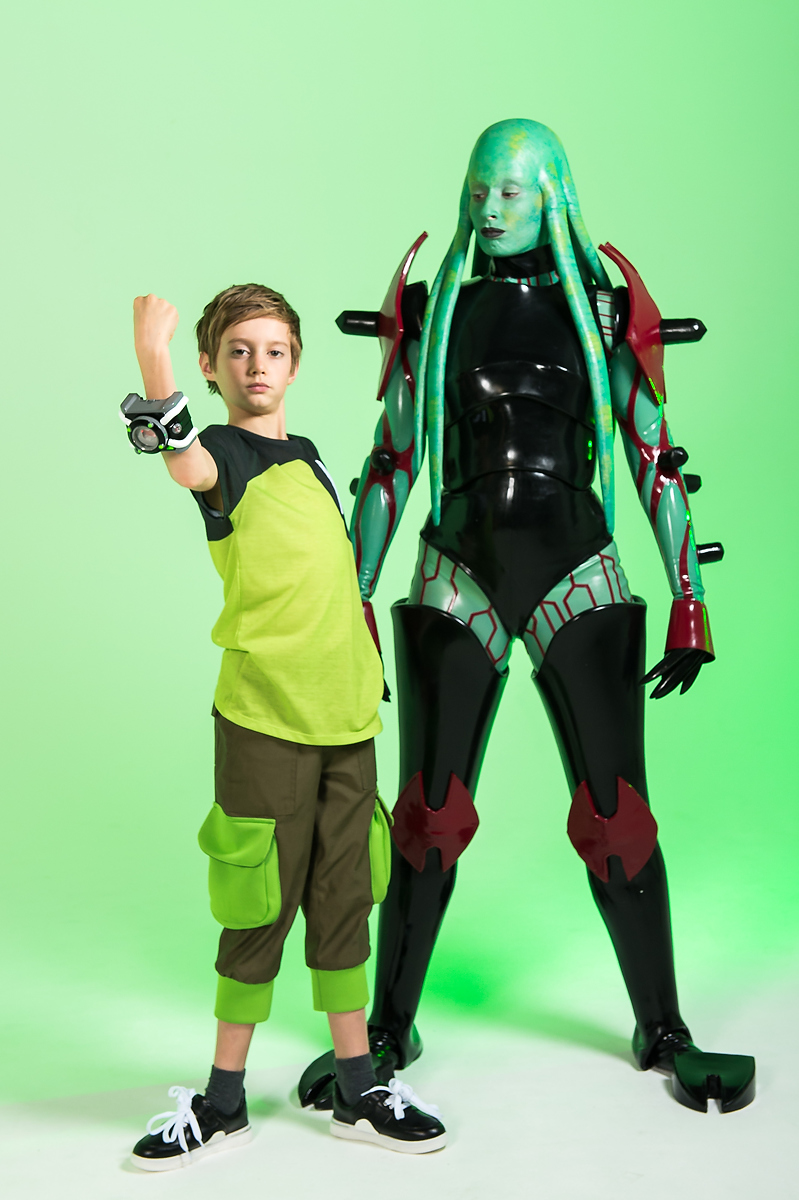 Stacey Solomon transformed into a character from Cartoon Network series Ben 10, as a surprise for her super-fan son Zach. (Tom Horton/Ben 10/PA)
Ben 10 airs weekdays at 4pm on Cartoon Network


© Press Association 2017