[WATCH] X Factor contestants forced into TENSE sing-off in six-chair challenge
6th Oct 18 | Entertainment News
And one of the contestants certainly pulled out all the stops during his performance
Louis Tomlinson faced a tough decision as he pushed two hopefuls into a tense sing-off as The X Factor's six-chair challenge comes to its conclusion.
Judge Tomlinson had to choose the final six boys, while his rival Robbie Williams selected the final six groups to go through to judges' houses in Saturday's episode.
Tension ensues when J-Sol, 25, and Thomas Pound, 20, go head to head for a sing-off as they battle it out for one of the six coveted spots in the next round.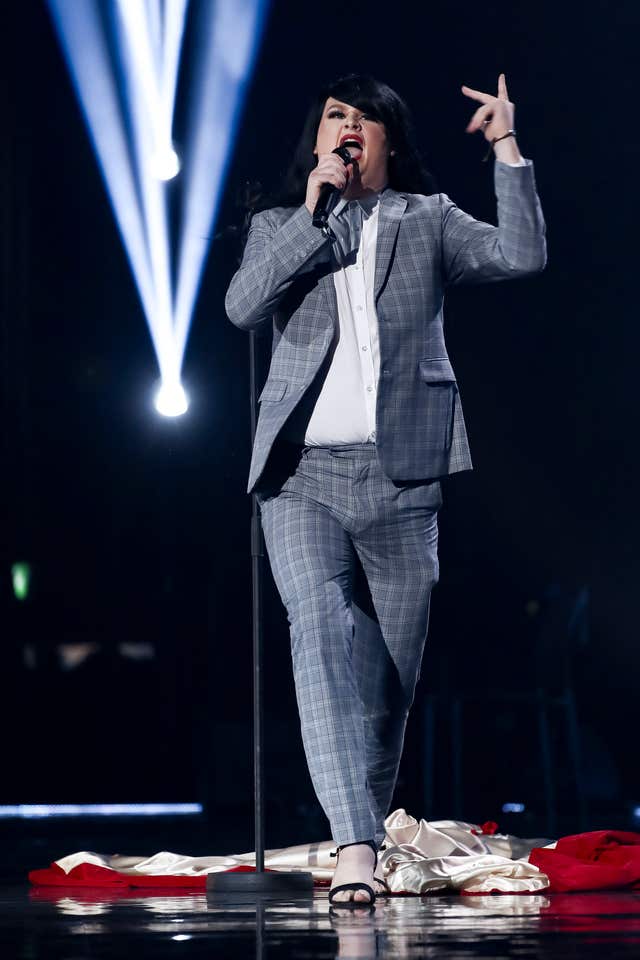 Cleaner and drag performer Pound appeared in high heels, a wig and a cape as his alter-ego, Lady Frieda.
He tells judges: "All my life I've been explaining myself to people and today more than anything is just to prove to everyone: 'Be who you are, be different and stand out'."
However, his chance to go through is put in danger when Dalton Andre Harris, 24, from Jamaica, sings Prince's Purple Rain, and receives a standing ovation from the judges.
Enthralled by the performance, Williams says: "I've got five words for you, Dalton. Seat, seat, seat, seat, seat."
But One Direction star Tomlinson is torn over who to give a seat to, and gives Pound and J-Sol the chance to fight for a place with a sing-off.
Watch what happened below.
Williams faces equally difficult decisions as the groups compete for the right to continue in the competition.
Judges Simon Cowell and Ayda Williams have already chosen their acts in the girls and overs categories to go through.
The X Factor continues on Virgin Media One tomorrow night or catch up on tonight's show on Virgin Media Player now..


© Press Association 2018