Love Island's Alex accuses Ellie of playing games after recoupling
25th Jun 18 | Entertainment News
He said she has not made any effort with him since he kept her on the show.
Doctor Alex George has said he will "let rip" at fellow Love Island contestant Ellie Brown after accusing her of playing games with him.
The duo will clash in scenes that will air on Monday's episode after officially coupling up on Friday night's show.
However, Ellie has confided in the other girls in the villa that she does not have romantic feelings for him.
She says: "So I came into this villa really wanting to get to know Alex, because I was like, 'you know what, he would treat me so nice. He's such a sweetheart.'
"And no offence, I was kind of looking at yous thinking, 'Why does nobody like him?'
"Looking in, I couldn't get it. And then I've come into the villa and I was like, 'I kind of get it'.
"Honestly, the thought of having sex with him is like having sex with a mate.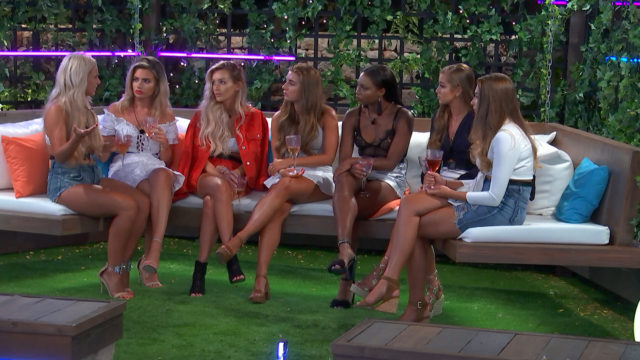 "You kinda just want to wrap him in bubble wrap and keep him as sweet."
Speaking in the Beach Hut later, she adds: "If you don't have a sexual attraction and a romance with someone then you just don't have it.
"It doesn't mean you're a bad person. It doesn't mean you think they're a bad person. It's just shit. It is shit."
But Alex says he is growing increasingly frustrated by her behaviour, saying: "I think it's sort of slow progress at the moment. I think she's been a bit awkward and stuff. I don't really know what's going on with her. I need to see what's going on.
"She said how much she's going to want to make an effort. It's just a bit weird that now we've recoupled the effort's gone down, not up.
"Everything I do seems to do nothing. If I put too much effort it's like putting pressure on. It's difficult, I don't really know what the answer is now.
"Have I offended her? Have I done something? For me it's more the thing of why? Why did you recouple? It was literally recoupling done, effort zero. Bit suspicious.
"My gut says I think she's not interested. I think I've made effort, I've tried to talk to her, I've also tried to give her space, nothing makes a difference.
"At this moment in time, I've absolutely without doubt given everything I can. I've made all of the effort. I've never said a bad word against her or about her. I just wondered if her heart was ever in it at all."
He later tells Dani Dyer and Laura Anderson: "I'm going to let rip. She's playing games. I'm going to call her out. She's recoupled with me and not spoken to me since."
He adds: "Why did she tell me, 'I like Alex, I'm going to go with Alex and said all these things' and then overnight, as soon as the recoupling was over, that was it.'
When Laura counters: "Obviously, from our side she's telling us that she's trying," Alex replies: 'F****** bullshit, because not only has she not been trying, she's been rude to me. If she's telling you that she made an effort that f**** me off.'
Watch Love Island on 3e and 3player
Just Eat delivers Love Island on 3e

© Press Association 2018