James Corden on teaching his children about gay relationships
1st Mar 18 | Entertainment News
The talk show host and actor said he was brought up by parents who 'wanted to accept everyone'.
James Corden has said he has never had to teach his children about gay relationships because they have always been a part of their lives.
The actor and chat show host, who appears on the cover of gay lifestyle magazine Attitude, also said he feels an affinity with the LGBT+ community because of being different himself.
Corden, who has three children with wife Julia Carey, told the publication that the topic of gay relationships has not come up with his six-year-old son Max.
"They haven't brought it up, but we have lots of gay friends – like our friends Chris and Mark – who have come over a lot and stayed with us," he said.
"I think my son has never questioned it as it's always been there.
"And if he did, I would know what those answers were, which is that these are simply two men that really love each other in the same way I love Mummy and Grandma loves Grandad and that's it."
Corden is also father to three-year-old Carey, and another daughter who was born in December, but whose name is not yet known.
The 39-year-old, who is described as an "LGBT ally" by the magazine, said he understands what it feels like to be considered different from others.
However, he said his feelings cannot be compared to those of his gay friends.
He said: "I've always looked different, not the societal ideal, but I've never felt like an outsider to the extent that my gay friends have felt.
"It would be naive of me to think I have.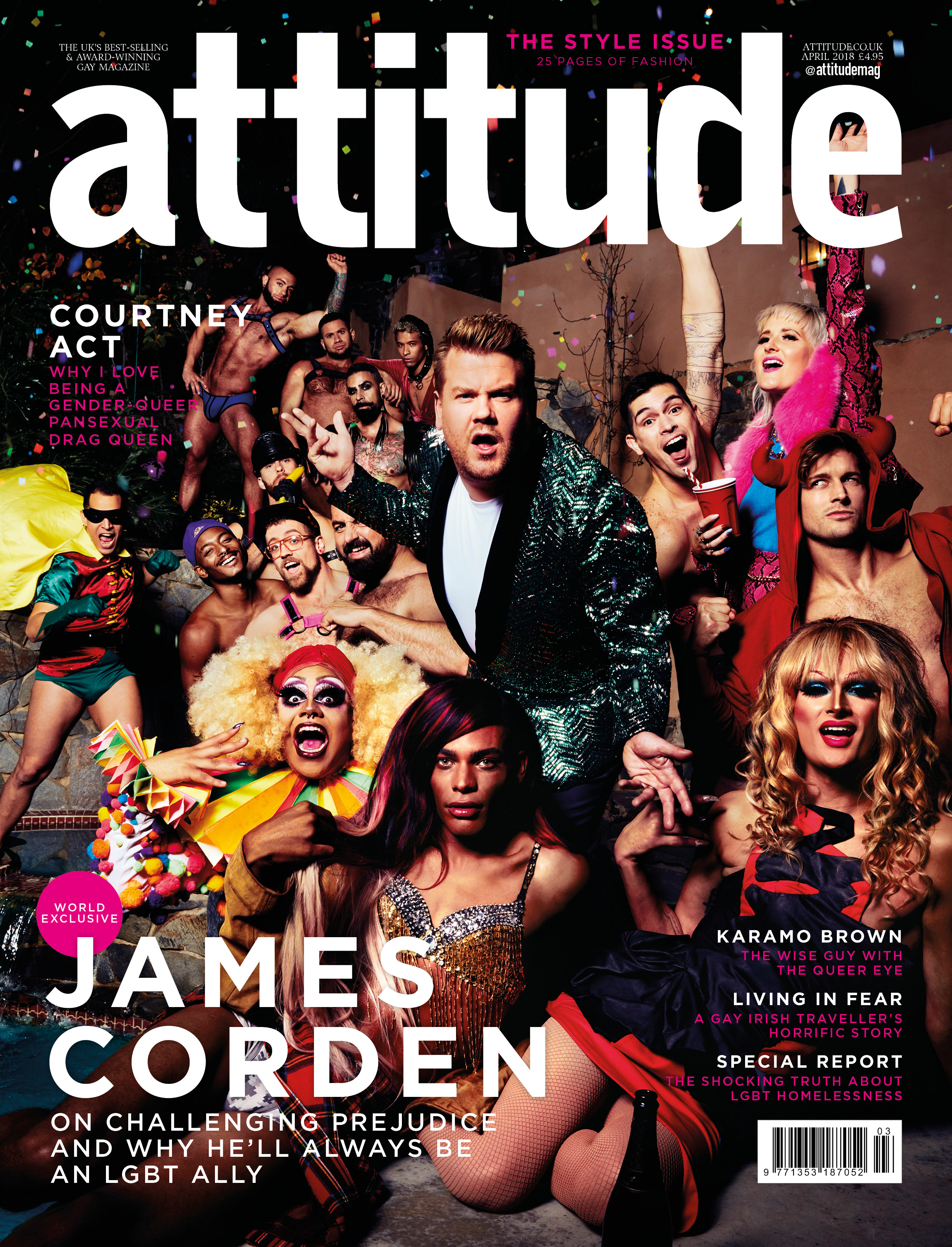 "It comes back to the family as that's where you're educated; it's the people around you and the house you grew up in that shapes your views."
The Late Late Show host said he was raised without gay relationships being seen as an issue.
"No-one is born wanting to dislike anyone, and my parents wanted to accept everyone," he said.
Attitude magazine is available in print and online now.
© Press Association 2018