Dwayne Johnson celebrates WWE anniversary with fashion throwback
18th Nov 17 | Entertainment News
The actor made fun of some of his outfit choices.
Dwayne Johnson has celebrated 21 years since he made his WWE debut by defending the daring fashion choices he made at the time.
The wrestler-turned-actor said his primary ambition was to buy a house for his parents when he started out.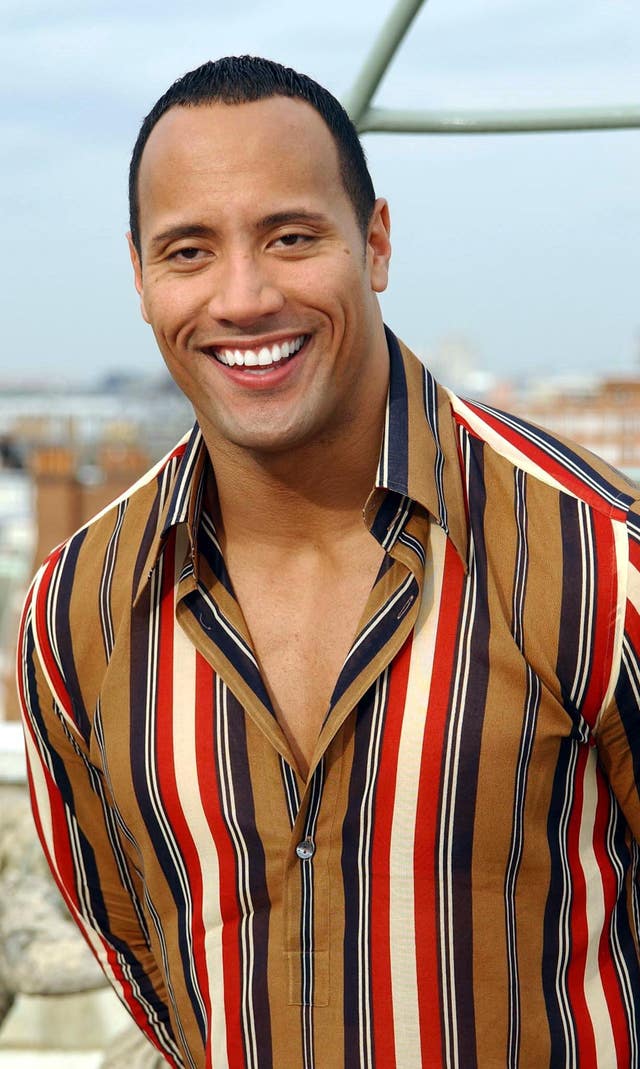 The star known as The Rock tweeted: "Crazy it all started 21yrs ago today. Made my @wwe debut.
"My #1 goal was buy my parents their first home. 3yrs later in '99 I was able to.
"No idea where this crazy road would lead me, I just knew I was willing to work my ass off and that I loved the hell outta Waffle House."
When one fan replied making fun of some of his fashion choices, particularly a shiny gold waistcoat and unbuttoned silk shirt, Johnson replied: "Gold lam'e matching vest and pants at the VMA's and a completely open silk shirt at the Emmys were beautiful smart choices. So I thought."
Since retiring from wrestling, Johnson has become one of the most successful actors in Hollywood, joining the Fast And Furious franchise, taking a starring role in the new Jumanji offering and headlining his own sports drama Ballers.
© Press Association 2017