John Lewis launches beauty recycling scheme to tackle plastic waste
17th Jun 19 | Beauty
The retailer has partnered with TerraCycle on a beauty packaging trial, Katie Wright reports.
With plastic pollution such a hot topic at the moment, many of us are looking at ways to reduce, reuse and recycle more.
In the kitchen, it's pretty easy to work out what can go in the recycling bin (after it's been rinsed, of course) and what can't, but when it comes to beauty products it's a whole different story.
Cosmetics packaging labelling leaves a lot to be desired, and bottles are often made from a variety of different materials, making them difficult to be recycled.
Recognising what a challenge it can be, John Lewis has introduced BeautyCycle, a recycling trial that lets customers bring in empty make-up and skincare products from any brand into its shops to be recycled.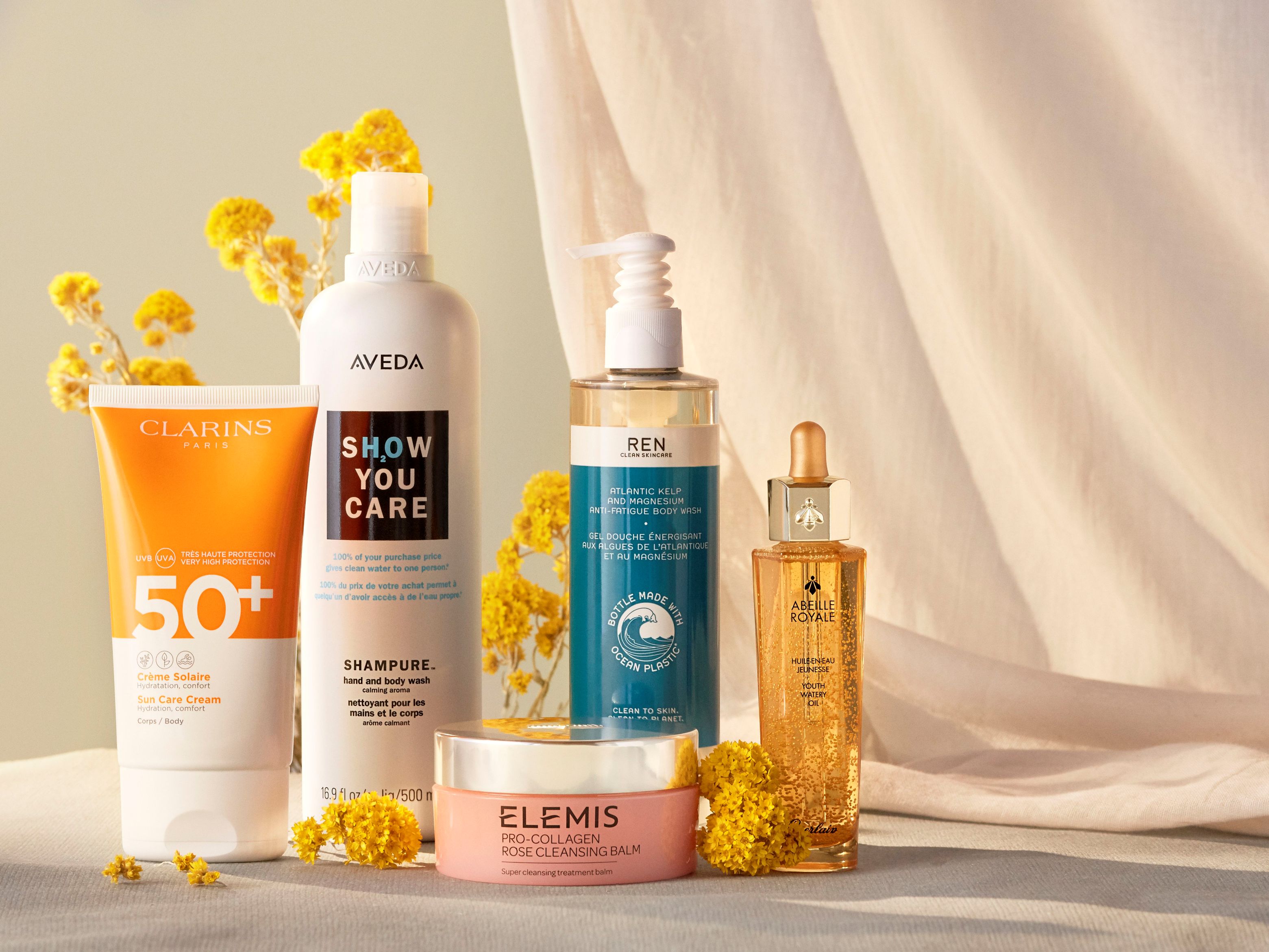 The month-long trial is a partnership with TerraCycle, which aims to divert waste from landfills and incinerators.
"Very few beauty products or beauty product packaging, outside of say plastic bottles, are accepted by most council kerbside recycling systems due to the complexity of the material," says Laure Cucuron, general manager for TerraCycle Europe.
"So we are delighted to be working with John Lewis & Partners to offer their customers the chance to recycle empty beauty products and packaging in John Lewis stores across the UK."
Packaging can be taken to any John Lewis store with a full-line beauty department (36 shops). The only products excluded from the scheme are aerosol cans, nail varnish bottles and fragrance bottles, due to their potential flammability.
Terracycle separates used packaging into metals, fibres and plastics. Each component is then recycled, composted or in the case of plastics, made into pellets which can be moulded into new products like storage containers, plastic lumber and outdoor furniture.
There is a small catch with BeautyCycle, though – the trial is only open to members of the My John Lewis loyalty scheme.
Members who bring in empty products will receive a voucher for £5 off a beauty purchase.
"Our customers are becoming more mindful about what they buy and what happens to products once they've reached the end of their first life," says Martyn White, senior sustainability manager at John Lewis & Partners.
"Beauty products are notoriously hard to recycle which can make it hard for customers to know what to do with them, which often means they end up being thrown in the bin.
"One of our key aims is to make 'being sustainable' as easy as possible for customers, so it doesn't have to be a difficult choice."
"The BeautyCycle trial will help us to do just that, enabling customers to shop and enjoy beauty products in a more sustainable way, ensuring the materials are re-used in the best way possible."
There is hope that the month-long trial becomes a permanent scheme if successful.
© Press Association 2019