As Karl Lagerfeld dies, 7 things you need to know about his fashion legacy
19th Feb 19 | Fashion
The legendary Chanel designer has died at the age of 85.
The fashion world is in mourning today as it was revealed that legendary fashion designer Karl Lagerfeld has passed away at the age of 85, according to French media reports.
The news as come as shock to many, although fans were concerned for the late designer's health after her missed two of Chanel's haute couture shows in Paris in January. At the time, the fashion company released a statement saying that he was 'feeling tired'.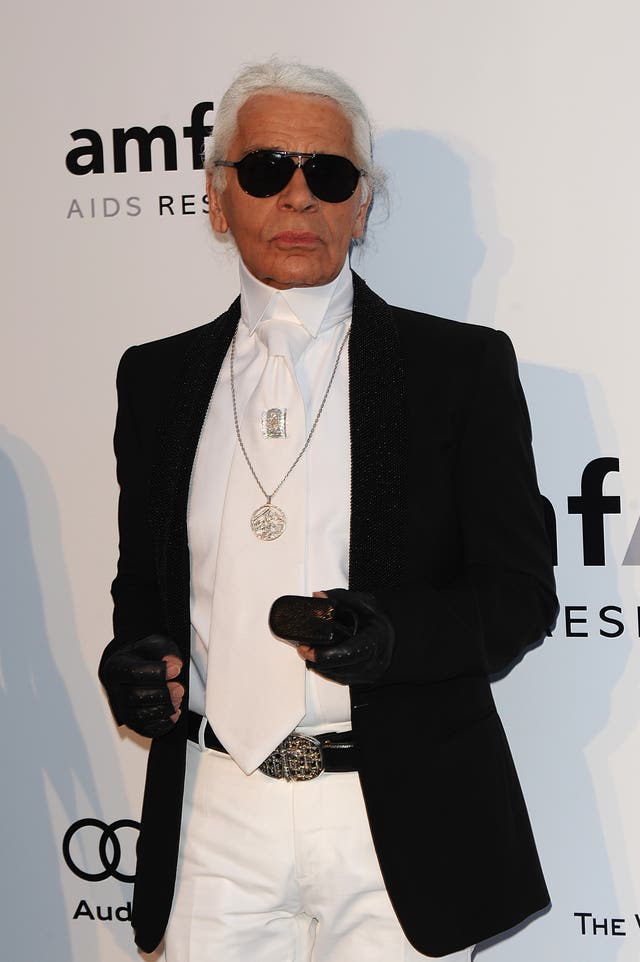 Known for his white ponytail, trademark sunglasses and penchant for a pair of leather gloves, Lagerfeld is one of the enduring fashion icons of the last century. His designs have been worn by everyone from Elizabeth Taylor to the Duchess of Cambridge, and his influence on the industry is irrefutable.
As Chanel fans prepare to say goodbye to the prolific designer, here are a few things you should know about his legacy.
1. He created some of the most spectacular shows in fashion history
From a 115-foot-tall rocket ship that blasted off in front of Anna Wintour and the rest of the front row, to a scale model of the Eiffel tower, the Chanel shows became the major talking point of the Paris Fashion Week – not just for the exquisite clothes, but for Lagerfeld's genius set designs.
Favourites include 2014's Chanel supermarket, complete with aisles, checkouts and over 500 different Chanel-branded food items and 2019's indoor beach, where models walked barefoot through lapping waves. No idea was too extravagant, no expense was spared and his cinematic vision turned the French catwalk into living art.
2. He cut his teeth at Balmain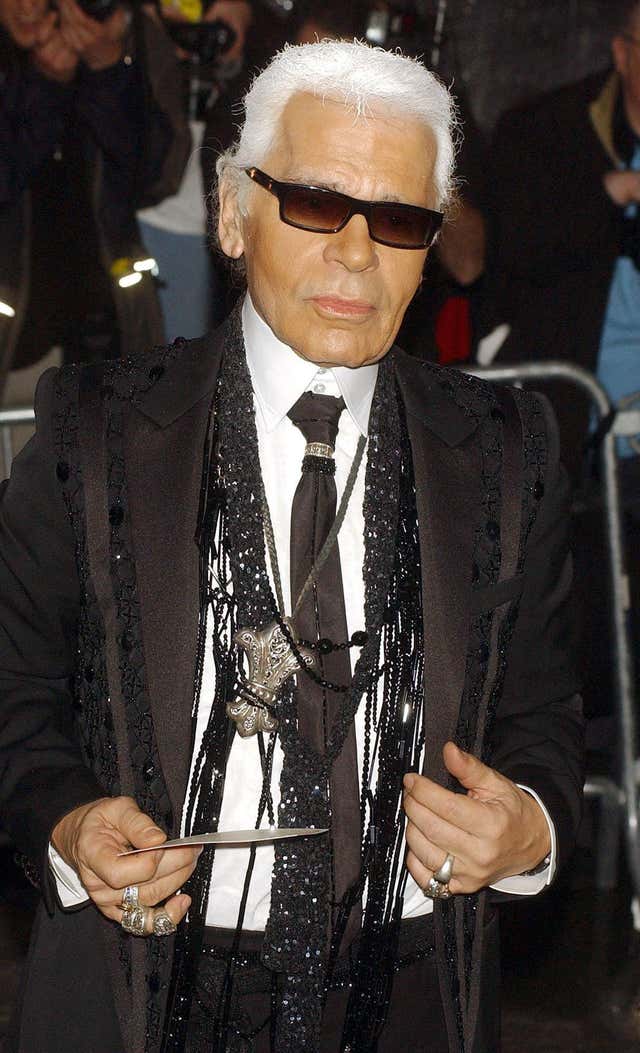 Lagerfeld got his big opening in fashion when he won the 1954 International Woolmark Prize, based on his sketch of a coat that was picked up by designer Pierre Balmain. He went on to work for the French designer, as his assistant, for three years, before going on to design collections for Jean Patou, Chloé, Krizia, Charles Jourdan, Mario Valentino, Fendi and, ultimately, Chanel.
3. He was one of the longest-serving (and said to be the hardest working) designers in fashion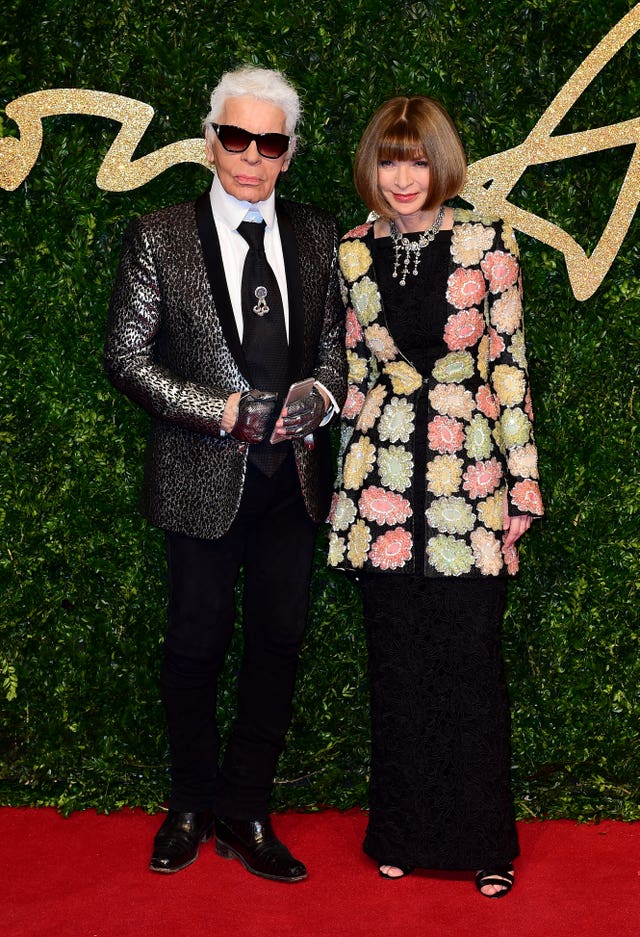 Lagerfeld was a gifted illustrator and loved to sketch, and when he went to Paris to pursue the arts, he found immediate success with Balmain. Since then, he has worked within the fashion industry for 64 years, most notably as the creative director of Chanel and Fendi, titles he held up until his death.
The fashion industry is more demanding of designers than ever. As well as autumn/winter and summer/spring collections, Lagerfeld orchestrated a non-stop calendar of resort, pre-autumn and couture shows as well as mid-season collections. He also juggled running two major fashion houses alongside his own namesake fashion label, Karl Lagerfeld, which combines his signature love of Parisian-inspired styles with a 'rock-chic' ease.
4. He sketched all of his collections
Despite designing an average of 14 collections per year, Lagerfeld still sketches all of his designs on paper by hand.
"I don't do a computer, I don't have a studio [with] 20 people sketching. I sketch myself everything and I'm pretty good at it because I wanted to become an illustrator at the beginning, he told CNBC.
"Today it's very different. First of all some of the younger designers are not that young. And also you know they are art directors – I'm not an art director – so they have people, and then they make a choice, and then they go out after the show and make believe they did it all. It's the way every studio is organised today. But not mine."
5. He rebooted Chanel, but still stayed true to Coco's original vision
When Lagerfeld joined Chanel to design haute couture in 1983, sales were said to be plummeting and its straight-laced image was struggling to appeal to modern women.
"Once upon a time Chanel was old hat. It was only Parisian doctors' wives who still wore it. Nobody wanted it, it was hopeless," Lagerfeld said not long after joining the fashion house, according to The Telegraph.
Through capturing the spirit of the time over, Lagerfeld sexed up the brand's iconic tweed skirts and made Chanel's instantly recognisable accessories into a prized item. Everyone from Kate Moss to Keira Knightley has fronted his campaigns and his keen eye for capturing what women want to wear has turned the brand into a small house into a global heavyweight.
Throughout his legacy at Chanel, he's always stayed true to many of Coco Chanel's original design details, such as pearls, braid-brimmed tweed suits and the iconic 'double C' logo.
6. He shot many of the Chanel campaigns himself
Lagerfeld was famous for loathing selfies, but he was a keen photographer. He reportedly never left the house without his camera and even shooting many of the Chanel house campaigns himself – from Claudia Schiffer in 1995 to Stella Tennant in 2002.
7. His cat was his enduring muse
No ode to Lagerfeld would be complete without mentioning his famous Birman cat Choupette. The fluffy white feline was his enduring companion and inspired many of his designs over the years.
Speaking about Choupette, the designer told CNN that he would marry his long-standing companion if it were possible: "There is no marriage, yet, for human beings and animals… I never thought that I would fall in love like this with a cat."
© Press Association 2019