Buckle up: 6 designer-inspired belts that are under £20
12th Feb 19 | Fashion
Tap into the 'logomania' trend with these affordable accessories, says Katie Wright.
As any dedicated follower of fashion knows, there's one belt that all the coolest celebrities, models, style bloggers and Instagrammers love more than any other at the moment.
Everyone from Chrissy Teigen and Cindy Crawford, to Jennifer Aniston and Kendall Jenner has been snapped with a certain double-G logo on their waist, making it the most in-demand accessory of recent years.
These trendy buckle belts have actually been around since the 1920s, but they fell out of fashion a few years ago, when having logos emblazoned on your clothing became passe.
Now that logomania is back in full swing, buckle belts have had a resurgence, too, and sales have soared as a result.
At around £250 a pop, a logo belt may be more affordable than, say, a designer handbag, but that's still a lot to spend on one little luxury.
Luckily, you don't have to spend a fortune to get the look – the high street is now full of double buckle belts that nod to the trend, without ripping it off completely.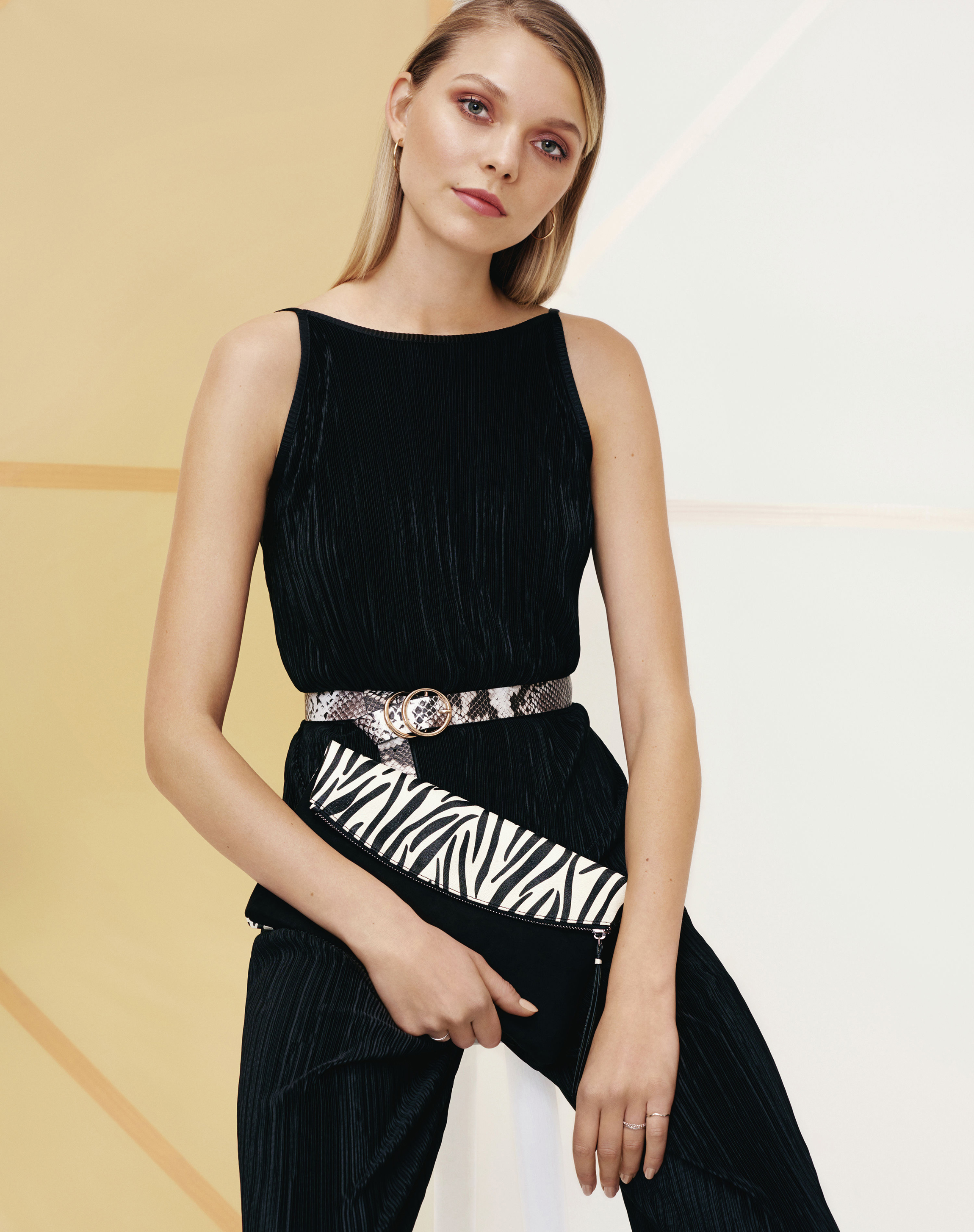 Black is the classic colour, but there are also lots of other styles available – try bright red, green, and animal prints in wide and skinny formats – loop one around high-waisted jeans for an instant injection of cool.
Ready to buckle up? Here are six designer dupe belts from as little as £5…

1. Matalan Circle Buckle Belt, £5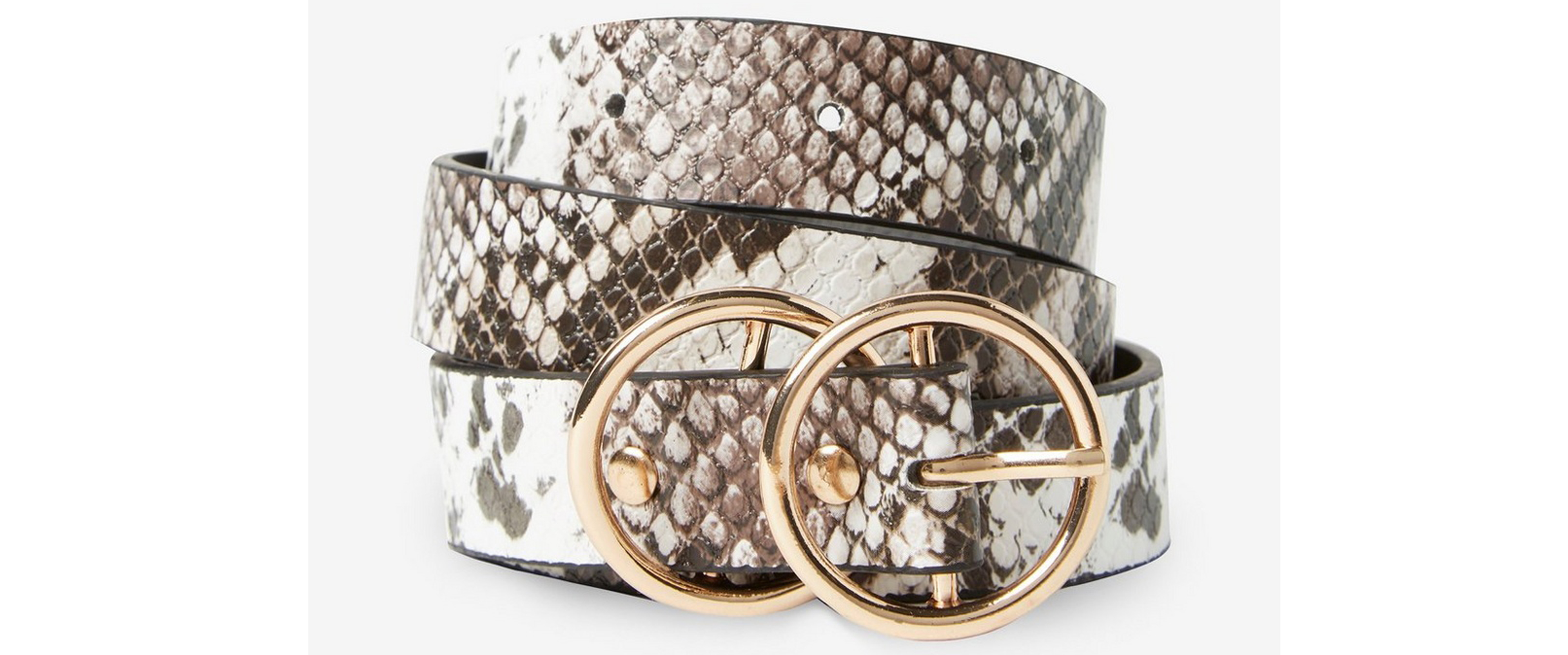 2. Dorothy Perkins Multi Colour Snake Print Double Circle Belt, £4.50 – currently reduced from £6


3. Miss Selfridge Green Circle Jeans Belt, £10
4. River Island Black Double Ring Mini Jeans Belt, £12

5. Topshop Skinny Circle Stingray Belt, £14

6. Next Red Croc Effect Circle Buckle Belt, £16
© Press Association 2019