What is a 'groutfit' and why should you be wearing one?
9th Jan 19 | Fashion
It's all about one hue head to toe, says Katie Wright.
Fashion really loves a portmanteau. You've got jeggings (jean leggings) and skorts (shorts at the back, skirt at the front), midaxi hems that fall in between the midi and maxi length, not to mention a colour called 'greige' that's a mix of grey and beige.
The latest hybrid style concept to go viral? Meet the 'groutfit'.
That's right, an all-grey outfit.
Originally used to to describe the kind of tattered tracksuit bottoms and sweatshirt combo that you would only wear when you're slobbing about at home, the groutfit has more recently gone from loungewear to luxe.
Thanks to the rise and rise of athleisure, it's now sartorially acceptable to rock grey marl head to toe in public – in fact it's strongly encouraged – and there are entire Pinterest boards dedicated to the best groutfits the internet was to offer.
Fashion bloggers are leading the pack, of course, combining a variety of grey shades and making it look easy.
Designers and celebs are getting in on the act too.
French designer Sally LaPointe's knitwear-heavy pre-fall 2019 collection was full of luxe grey separates ready to mix and match (no wonder Gigi Hadid is such a fan) and Kim Kardashian has posted several sportswear groutfits on her Instagram recently.
At the London Fashion Week AW19 menswear shows, which have just concluded, grey was everywhere, from slouchy sweats at Xander Zhou to coats and chinos at Oliver Spencer.
Edward Crutchley focused on slate grey slouchy tailoring while David Beckham looked extremely dapper in a grey suit while attending the closing dinner.
Why are groutfits big right now? There's a lot of talk in fashion world about designers – and shoppers – reacting to tumultuous current affairs and clothing becoming armour against the gloom and doom of the modern world.
The groutfit chimes in with this trend – throwing on cosy clothes where you don't have to think about whether anything matches is the fashion equivalent of comfort food.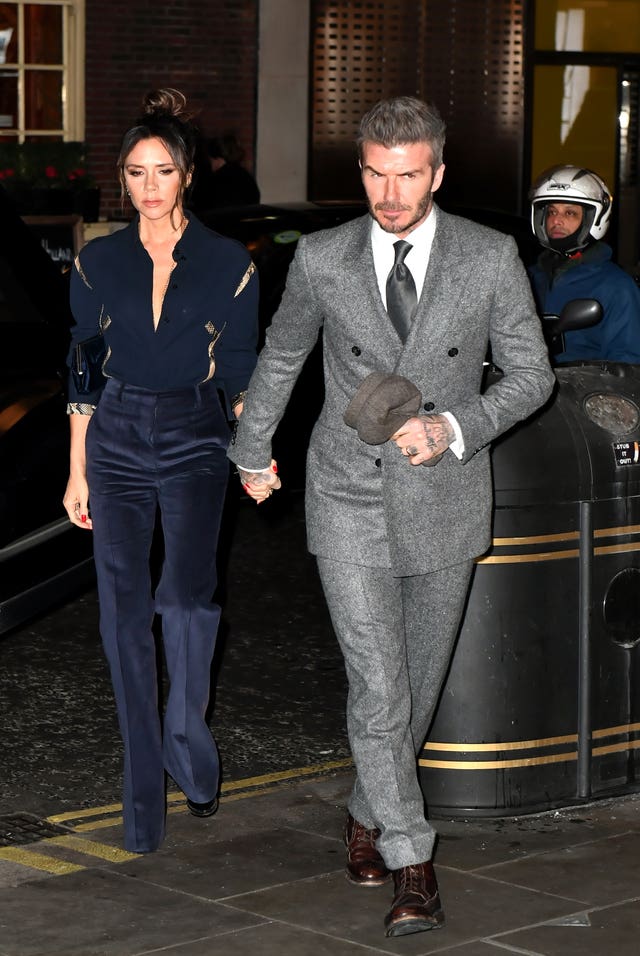 So, you want to wear your first groutfit. What do you need to know?
Essentially, there are no rules – as long as it's grey, it goes, so pile on the slate, mushroom, dove or charcoal as you see fit.
Beginners would be advised to opt for the tried and tested jeans, jumper, coat and boots combo – add a scarf and sunglasses if you want to look like a fashion influencer.
Chances are you've got at least some of these items in your wardrobe already, so you won't need to go out and buy loads, and with a neutral hue like grey, new purchases aren't likely to go out of style any time soon.
The groutfit is the easiest trend of 2019 so far – so what are you waiting for?
© Press Association 2019