The trials and tribulations of bra shopping for bigger cup sizes - and 6 bras that are a good fit
7th Jan 19 | Fashion
71% of women find a 'perfect' bra the wardrobe item they find most difficult to shop for - Jenny Stallard tries to solve the problem.
I've never liked shopping for bras. Things have improved in recent years, but the bra shopping experience can feel more like a chore than the sexy joy adverts would often have us expect it to be.
And I know I'm not alone: A survey by Simply Be revealed that 73% of women feel lingerie advertising is not representative of their body shape or size, and 71% find bra shopping tricky.
So, what are we larger-cupped ladies to do? As a G-GG cup, I saw the survey and became determined not to start 2019 with wires digging into my underarms or adjusting my cups on the commute.
So I set out to test a whole range of larger cup-sized bras (and be warned, I'm fussy!).
Happily, I found there are some fabulous, well-fitting styles out there – many of these are black but come in other colours, for those who like more pop.
Before you go shopping though, some things I learned from the fittings I had for these bras, too: Get fitted (Figleaves can do skype fittings, Bravissimo does in-store fittings, as does Debenhams), be prepared for different styles to fit you in different sizes, and above all, promise this year is the year you hand-wash those precious undergarments.
1. Erin (up to L cup in certain back sizes) by Bravissimo, £32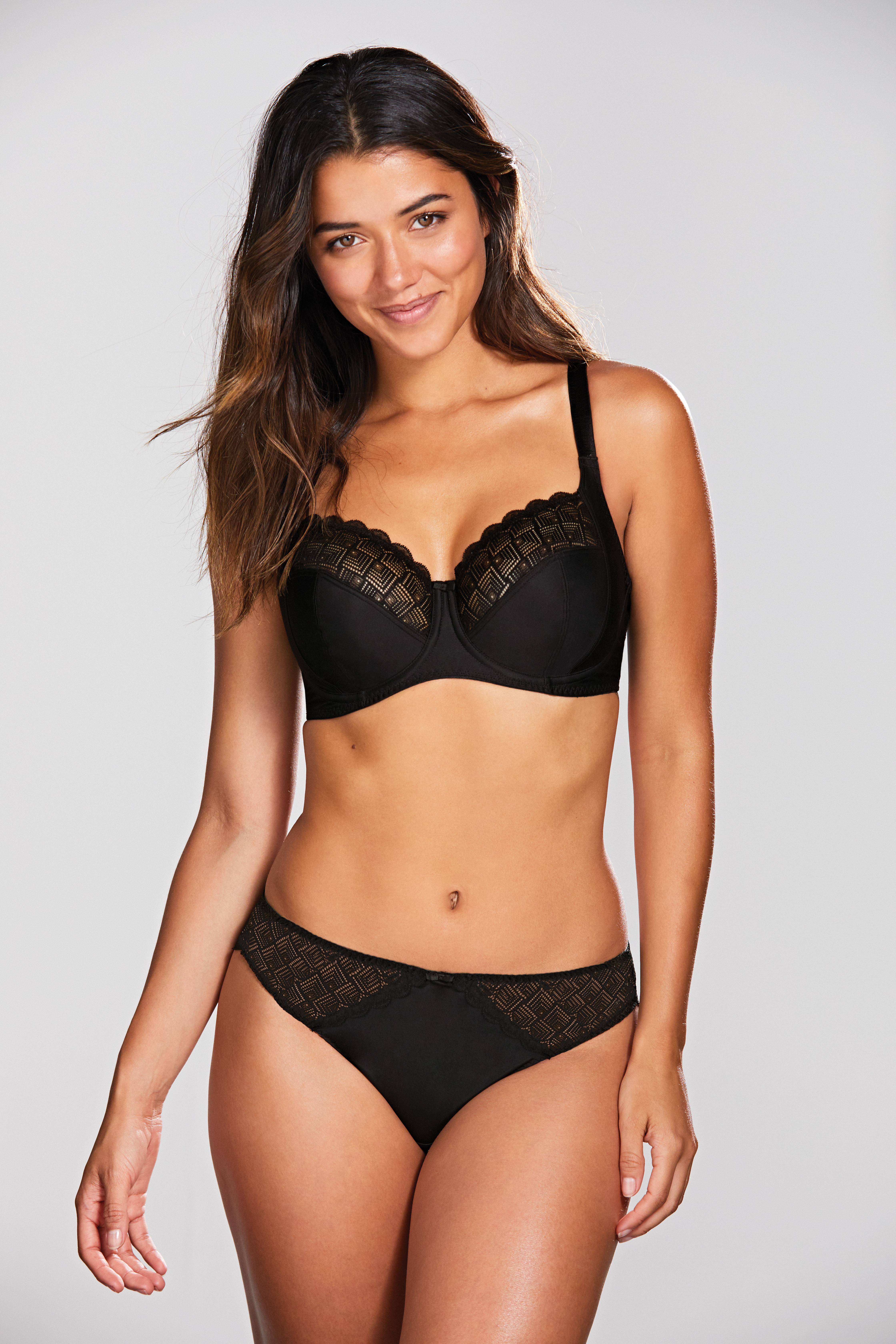 One of the most comfortable and well-fitting everyday bras I've ever worn. It was super comfortable, and the front wire sat perfectly on my chest bone (as it's supposed to). I keep putting this bra on above all others. There's a nice amount of detail and it comes in teal and pink (the new nude, so I'm told), too.
Score: 5/5
2. Ella Lace full cup (up to K cup in certain back sizes), £30 for a two-pack, Simply Be
It took me a while to find the right size with Simply Be (I ended up going up to a 36), but their bras are fab for the lacy wow factor, price and size range. I settled for the Ella as it felt very glam and the straps had a nice lace detail which felt decadent (although you could wear this all day long).
Score: 3.5/5
3. Fantasie Twilight Balconette Bra (up to H cup in 34 back), £38, Bravissimo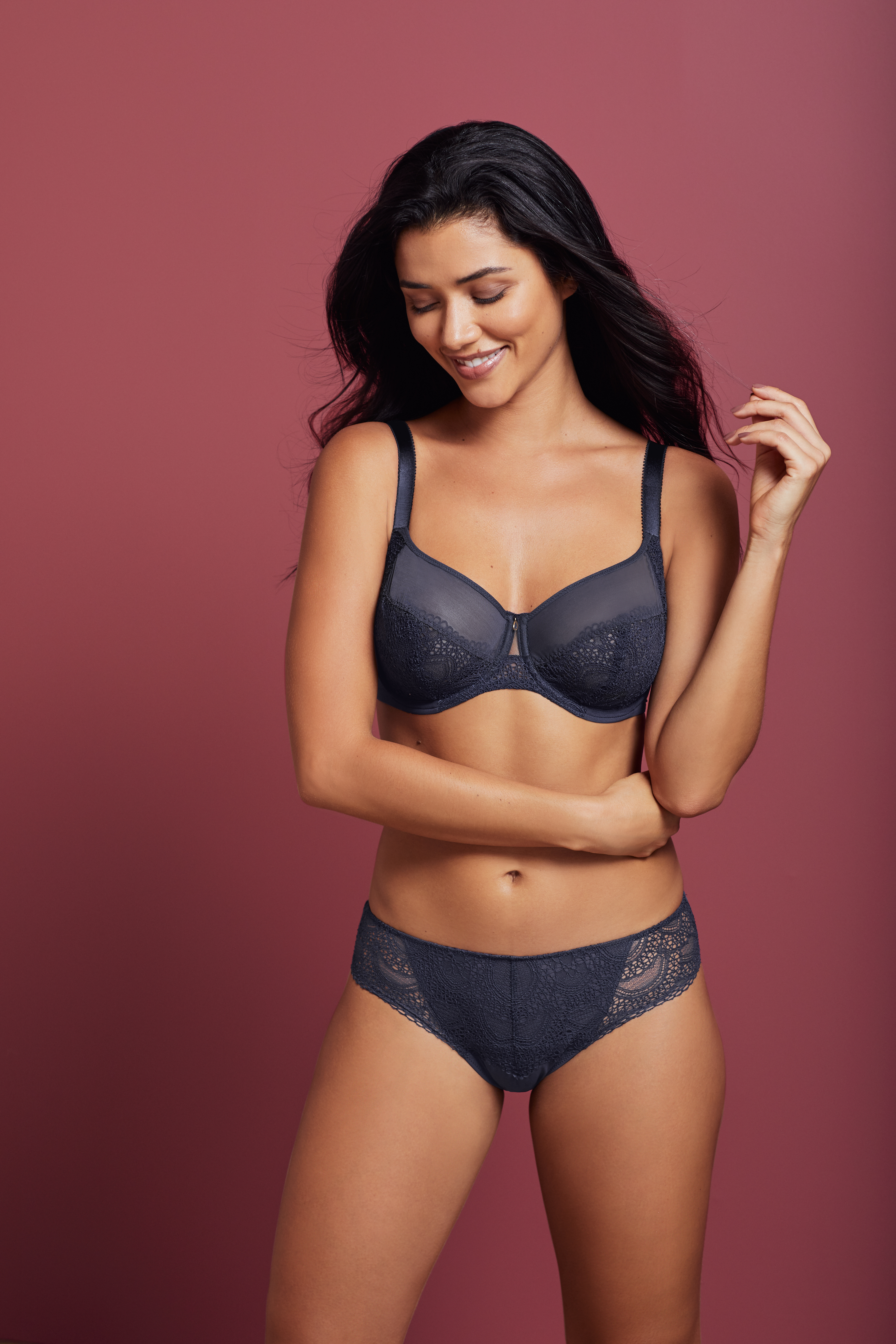 A crochet lace number, this bra is a sexy alternative to black or nude. The cups are softer, which did make me wonder how supportive they'd be, but they gave good coverage and I wore it a lot. Loses one point for price: This isn't the cheapest, although I expect it would last a long time if hand-washed.
Score: 4/5
4. Smoothing Sweetheart Bra (B-G cup), was £26, now £18.20, Figleaves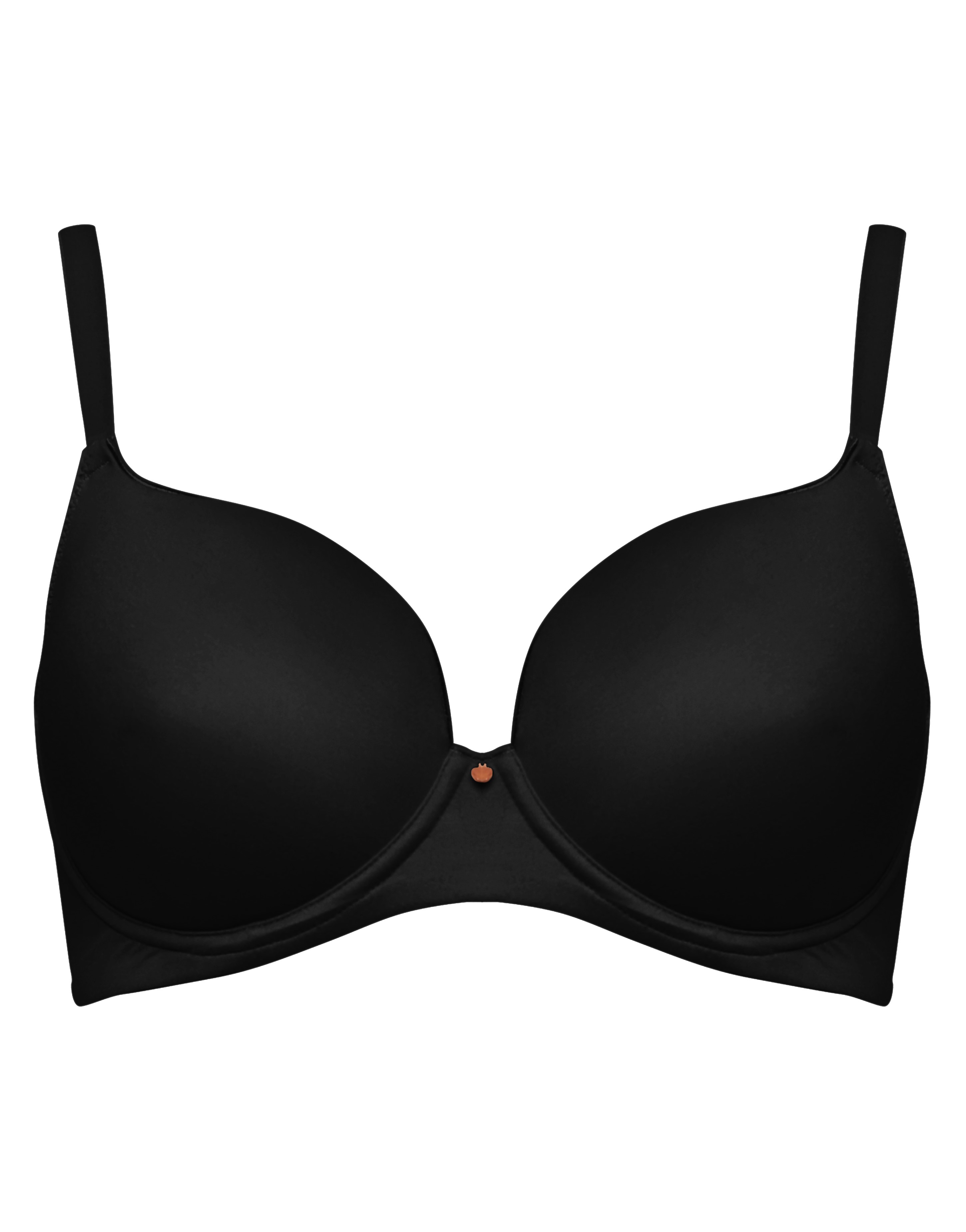 I've found as I've got older and my body has changed, that actually a moulded bra can give a much better shape than a non-moulded one. If you're in the same camp, this is the bra for you
By far the softest moulded-cup bra I've tried in years (a Fantasie version also at Figleaves was a close second, but this just pipped it to the post), this saw me through many a night during party season and is perfect for some extra lift under a nice outfit for a January Sunday lunch.
Score: 5/5
5. Hummingbird Non Pad Full Cup Bra (C-G cup), £26 by Figleaves
For a touch of daytime prettiness without going all-out lace, this is a fab option. Again, I had to go up in back and cup size to get the right fit, but the teal is such a great alternative to black. It didn't feel as sturdy as some other half-lace-cup options I tried, so possibly not one for the very busty ladies.
Score: 3/5
6. Gorgeous DD+ Black lace underwired non-padded full cup balcony bra (up to HH in some cup sizes), £25, Debenhams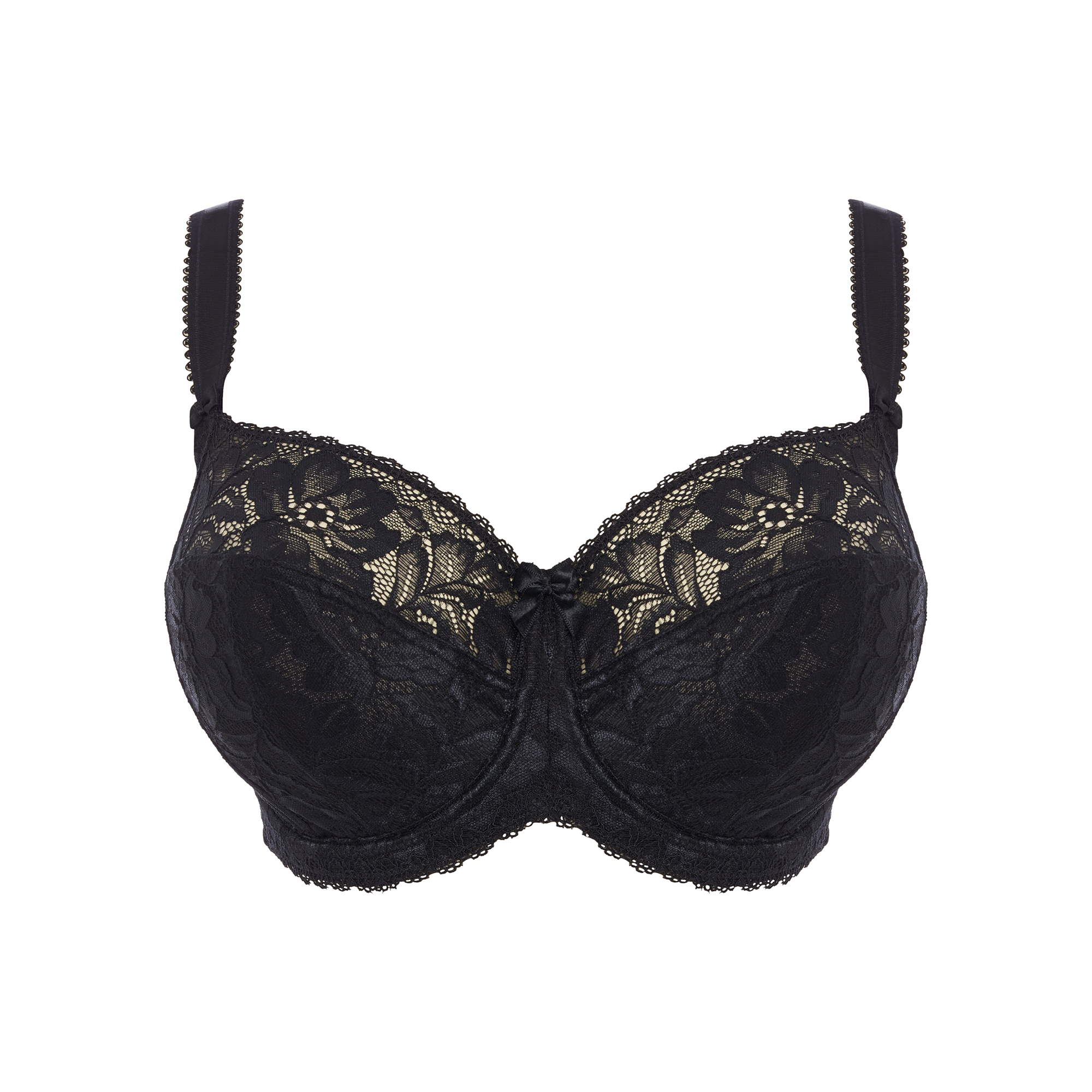 Department store lingerie departments can be confusing places, that tend to be awash with different brands, sizes, and colours of bras, when all you really want is what I'd call 'pretty everyday'. Gorgeous at Debenhams is the exact place you're looking for. I tried a few Gorgeous bras, and all fitted really well in a 34GG. This lacy number is just right for day-to-night and the range has a great price point, too.
Score: 4.5/5
© Press Association 2019