'Acne won't stop me living my life' - Millie Mackintosh on how she got her skin under control
19th Oct 18 | Beauty
The former Made In Chelsea star tells Katie Wright why being open about her skin struggles has helped her cope.
No matter what your age, most women suffer from the odd spot occasionally, whether it's because of periods, stress or eating too much sugar.
Blemishes can be annoying, but a full-blown acne breakout can really knock your confidence – as Millie Mackintosh knows all too well.
The former Made In Chelsea star – who, as a social media influencer and beauty entrepreneur, has a career that's very much linked to her image – started sharing her struggle with adult acne with her 1.3 million Instagram followers in the summer.
The 29-year-old said that following her marriage to Hugo Taylor (another alumnus of the reality TV show), she'd started to get spots around her jawline and cheeks.
"Acne can make me feel so rubbish but sunnies and a big smile always help!" she wrote.
Three months on, Mackintosh's skin has dramatically improved, and she says that the reaction from her followers really helped her self-esteem as well.
"The response was great and made me feel much calmer about it, as I realised how many other people are suffering from it, especially women around my age," she says.
"Feeling that I've shared and had this reaction has definitely made me feel a lot better about it, and I'm going to keep sharing my journey."
Now, she's launching the second Millie Mackintosh Beauty Collection at Boots, which embraces the same ethos.
"It's all about enhancing your beauty, and looking and feeling great," she says.
"For me, the hero pieces from the collection are the bronzer and highlighter duo, which is my 'The Highlights' set [£12.50], I love a bronze-y glow."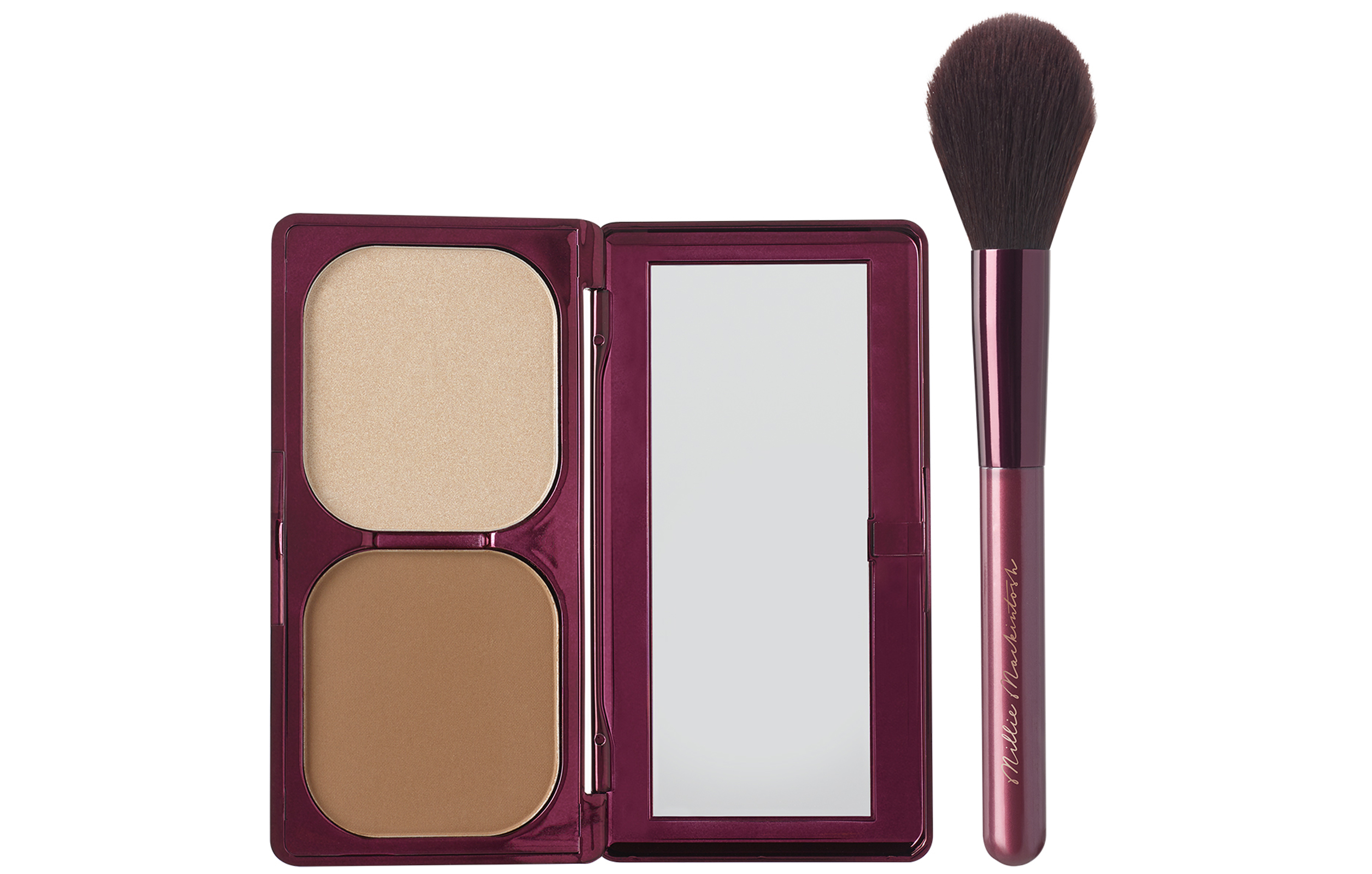 "The eyebrow kit, 'All About The Brows', is also a hero [£12.50], as eyebrows really shape and frame the face. It's always the first thing I do in the morning – I feel a bit naked without them!"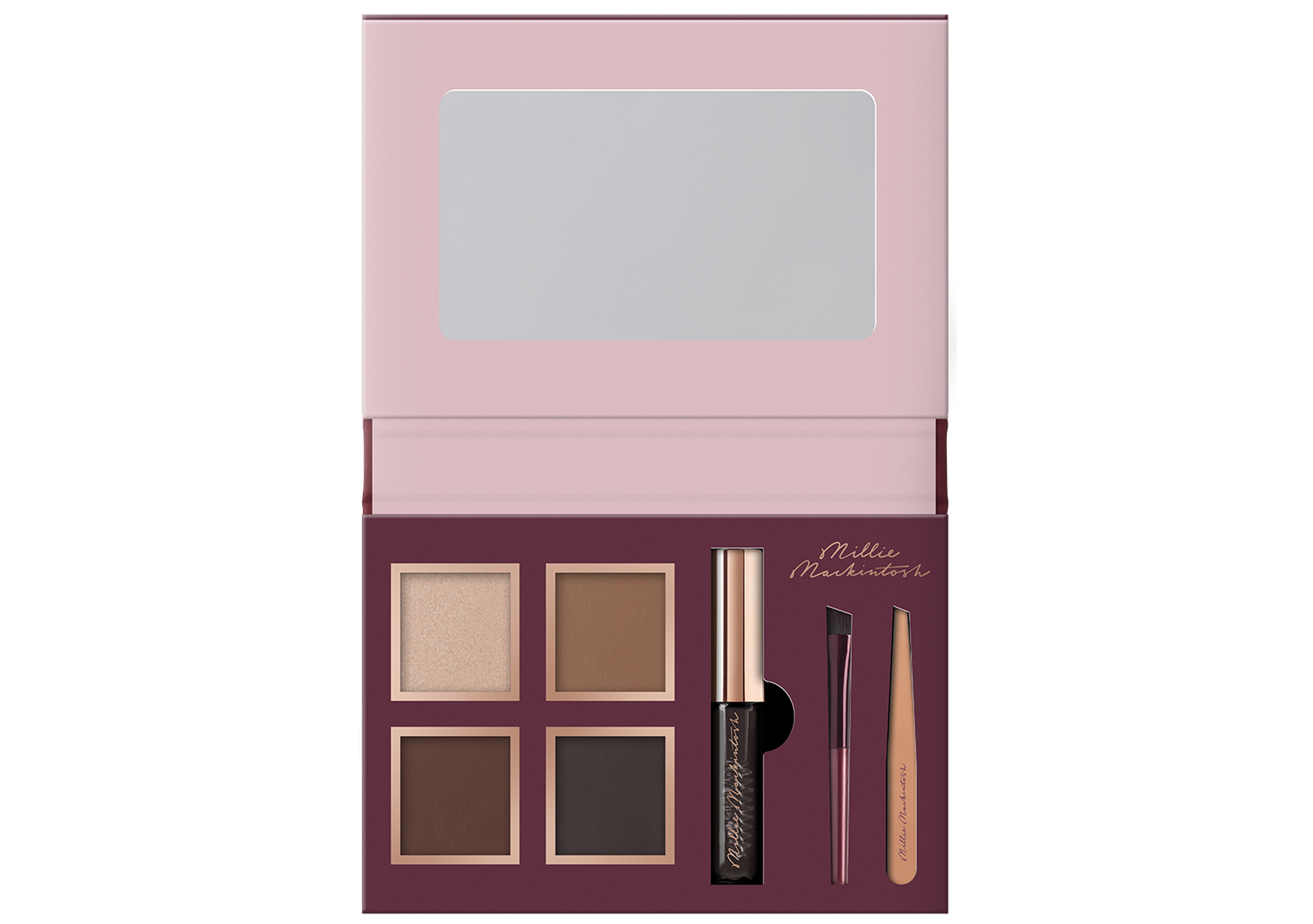 As a trained make-up artist and with years of photo shoots under her belt, Mackintosh really knows her stuff when it comes to skincare and cosmetics.
Here, she tells us how she's tackling acne, and reveals her all-time favourite beauty products…
Your skin has improved hugely since the summer, how did you get it under control?
"This is still a work in progress and it's something I'm still working on getting under control – although it has already improved a lot since July.
"I've been eating differently, I've cut out sugar and dairy, which has helped. I've also been seeing Dr. Nick Lowe and using his acne products, and having YAG laser treatment at his clinic, which really helps to heal, kill bacteria and reduce scarring."
"I know it's just a temporary thing I'm dealing with right now and what helps get me through it is remembering that it's not going to be forever.
"It's already starting to go, which is making me feel better. I now put my make-up on and get on – it won't stop me living my life!"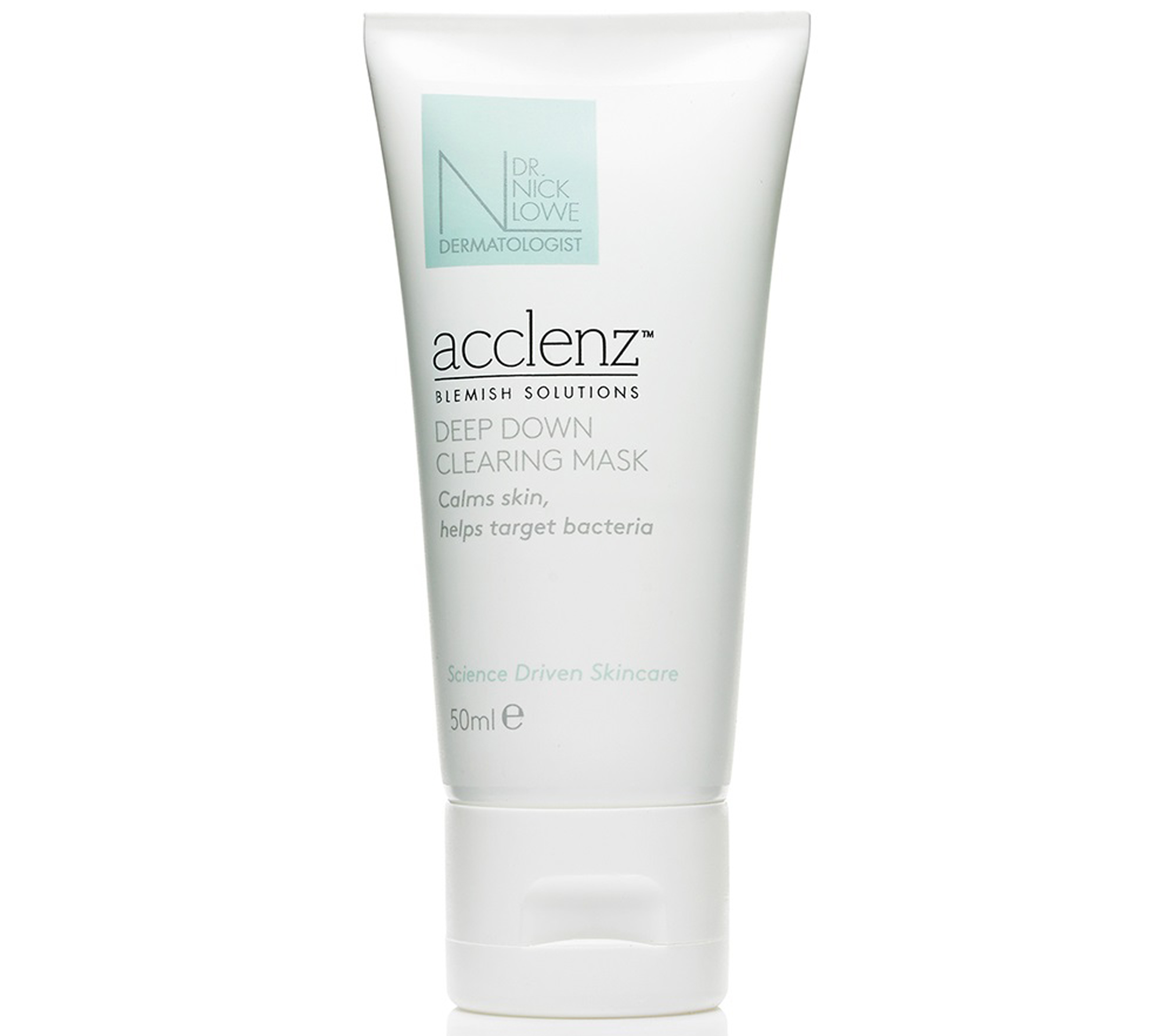 Dr. Nick Lowe Acclenz Deep Down Clearing Mask, £30, FeelUnique
What's your daily skincare routine like?
"In the morning, I use a foaming cleanser, and then a serum and moisturiser. In my tinted moisturiser from Lancôme – Skin Feels Good in Fresh Almond – there's an SPF, so I use that in the day. It's a light texture, but gives good coverage."
"In the evening, to take my make-up off, I like to do a double cleanse, which I think is really important when you've got make-up on – I use Lancôme cleansing water then I use a foaming cleanser.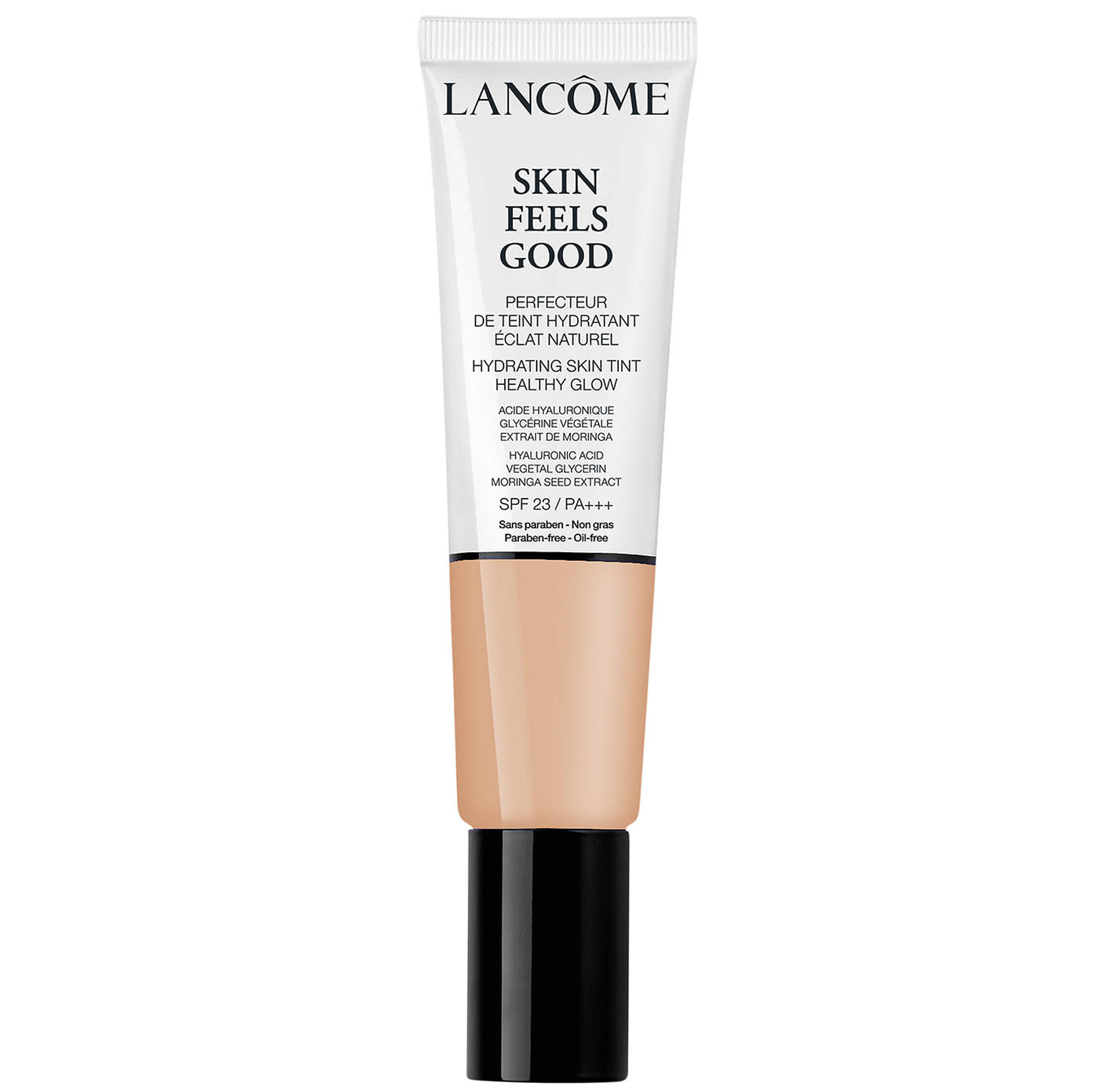 Lancome Skin Feels Good Foundation, £25
"If I have any major breakouts that really need some extra attention, I use a Dr. Nick Lowe Spot Gel just on those areas. Make sure you use this just on the spots and not all over, as you don't want to dry your skin out."
Dr. Nick Lowe Acclenz Advanced Action Spot Gel, £20, FeelUnique
Aside from skincare, what are your three must-have beauty products?
"My 'Bombshell Bronze' eyeshadow palette – I wear this all the time, you can do a really natural eye with it, or you can do a more dramatic smokey eye. There are eight different, gorgeous, warm nude to brown tones in the palette, which are perfect for autumn. It's great to have in your handbag to take you from day to night."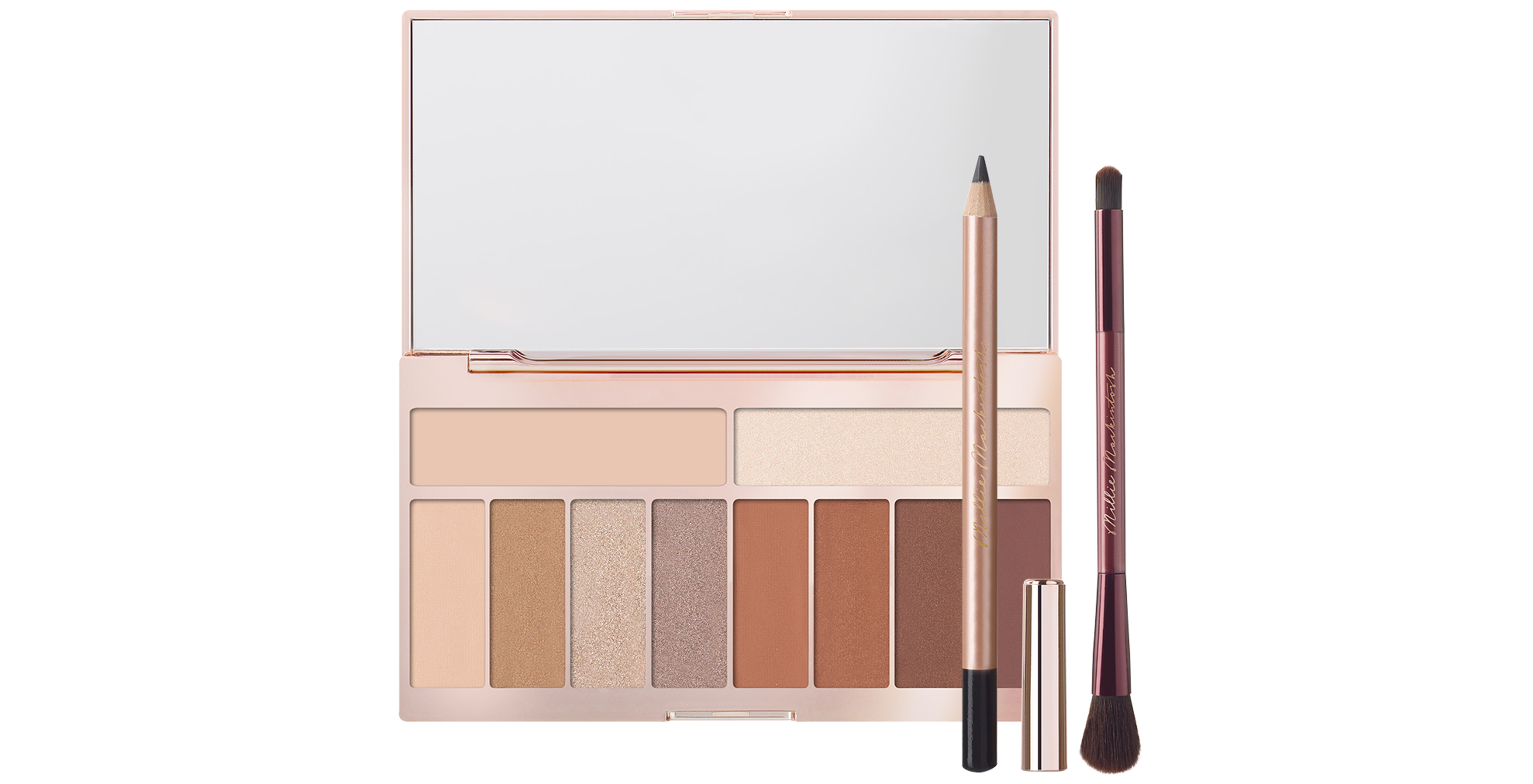 Millie Mackintosh Bombshell Bronze, £16, Boots
"I have different fragrances for different times of year, but I absolutely love Jo Malone London and I have the Basil & Neroli fragrance in my handbag usually – it's my go-to everyday scent."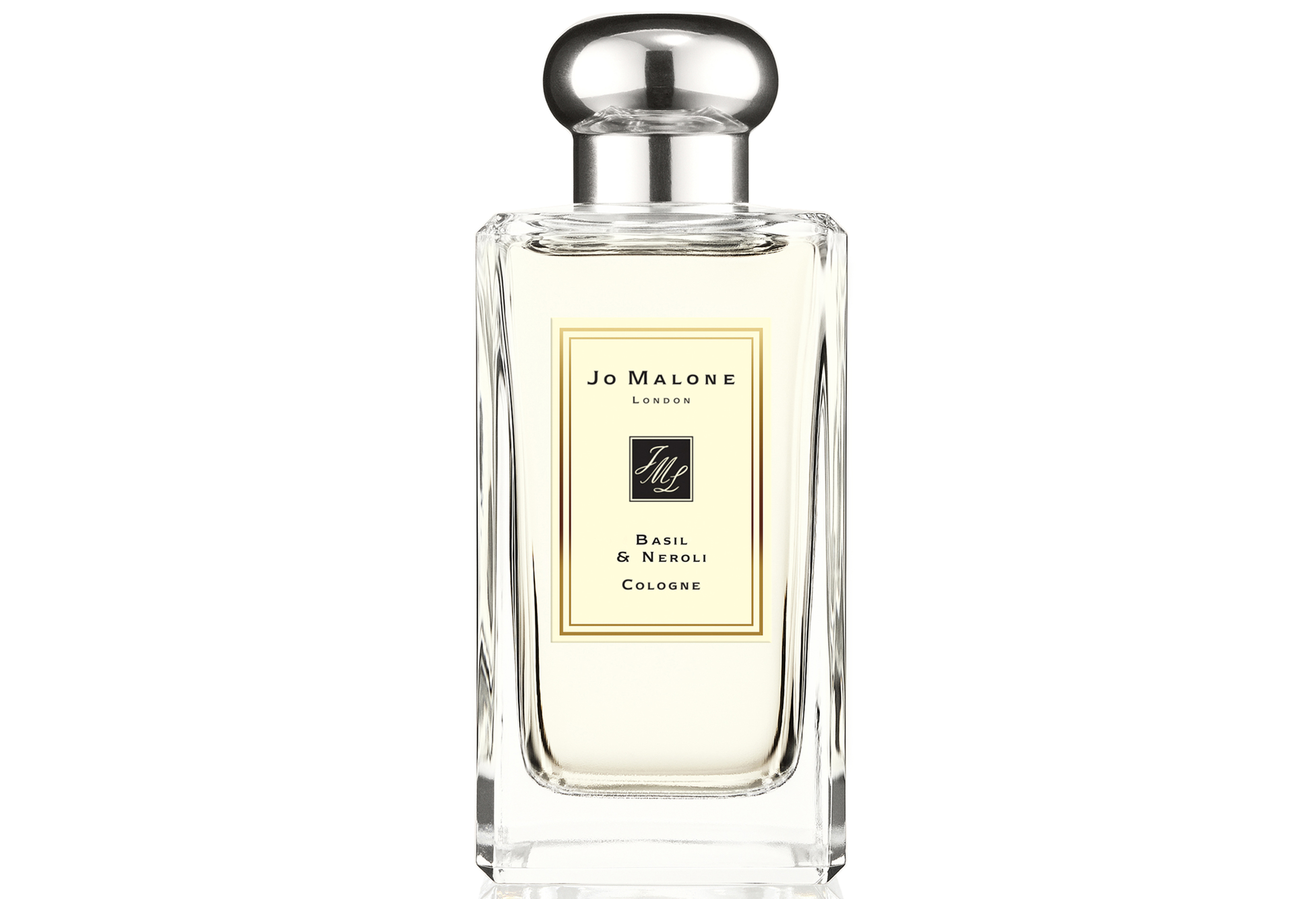 Jo Malone Basil & Neroli Cologne, £94 for 100ml
"One of my absolute essentials that I have by my bed and in my handbag is Dr. Lipp lip balm, which is actually a nipple balm for breastfeeding mothers, but now everyone's using it as a lip balm. It really soaks in, doesn't just sit on top of the skin and feels really nice on."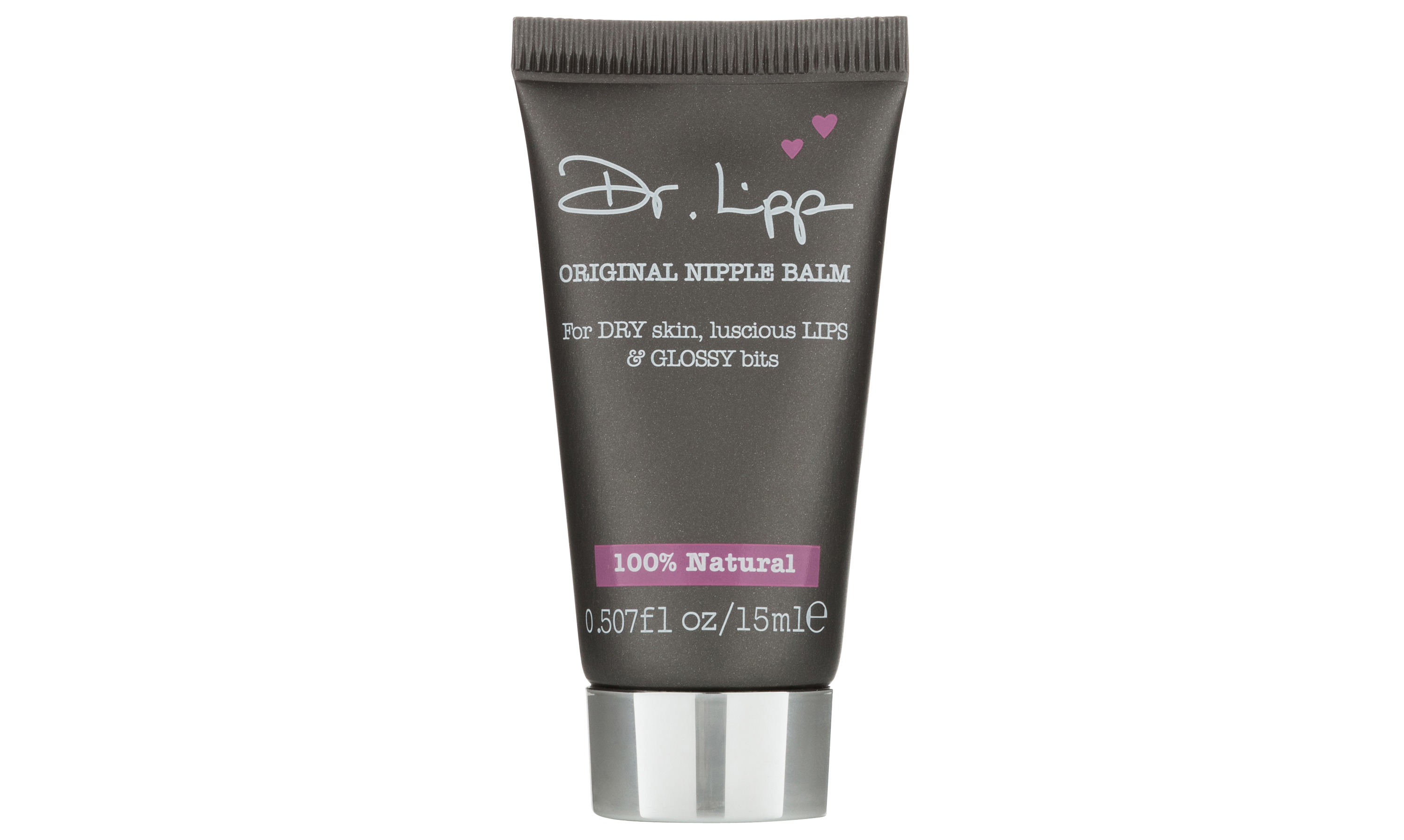 Dr Lipp Original Nipple Balm, £12
© Press Association 2018