7 things we learned when Gwyneth Paltrow interviewed Stella McCartney for the Goop podcast
18th Oct 18 | Fashion
The longtime friends sat down to chat family, food and fashion.
Celebrity friendships can be fleeting, but Gwyneth Paltrow and Stella McCartney have stood the test of time, having been BFFs for the best part of two decades.
From fashion shows to the red carpet to Glastonbury, whenever these two are together you get the sense not only that they've really got each others' backs, but that they're having a hoot non-stop too.
So when the designer was announced as Paltrow's next guest on the Goop podcast, we knew it was going to be good – and it hasn't disappointed.
McCartney is having another stellar year, career-wise, having created the Duchess of Sussex's stunning evening gown for her marriage to Prince Harry and dressing a bevy of celeb guests at the wedding, too.
The 47-year-old also took full control of her eponymous label by buying back the 50% share from conglomerate Kering and was named in Vogue's list of the 25 most influential women in Britain.
For the podcast recording, the Goop CEO and founder visited her fashionable friend in her new London store but they talked about way more than just work in their 35-minute chat.
Here are seven things we've learned from the fascinating conversation…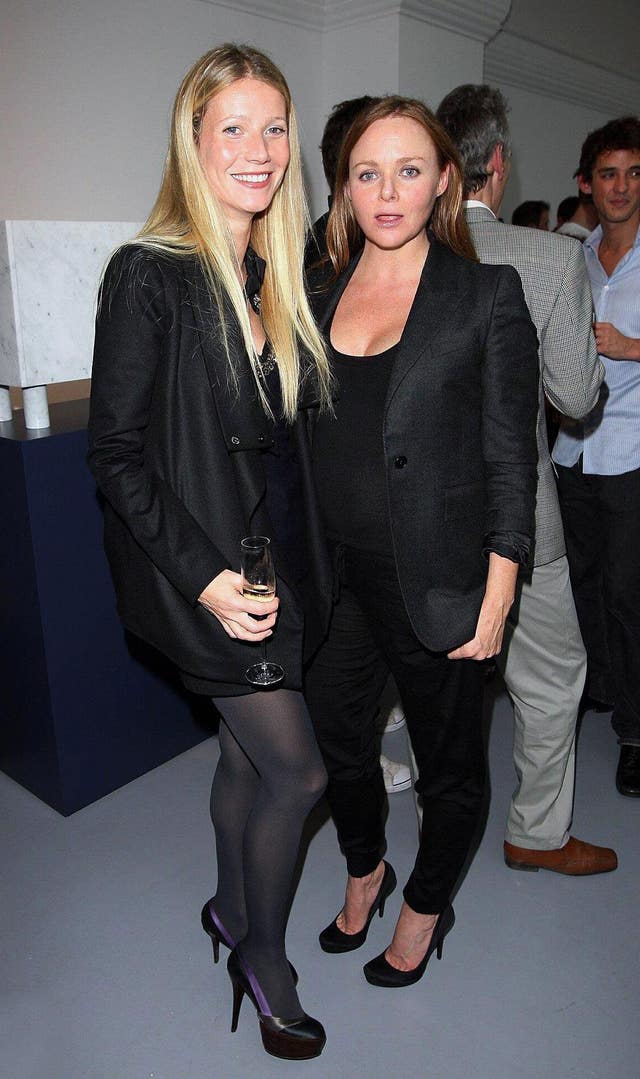 1. On how people criticised her for being a vegetarian…
"I grew up as a vegetarian going to dinner parties and people are like, 'Oh, my God, what are you eating? What, you're, what?' They just thought it was the weirdest thing. You'd have to fight your side of the argument. It was like you've got into an argument just because you didn't want to eat meat or fish."
2. On her approach to sustainability…
"I've also learned, actually, how privileged I am. I'm in a position where I can make choices, and I don't have to compromise myself. That is something to not belittle, I think. I think I've been afforded this incredible opportunity, and I have a voice, and so I've got to use it.
"It's the thing that really turns me on about my work. I go into the office or I design this store, and I'm like, 'OK, what can we do that's sustainable?' Let's use technology to clean the air, and we'll have the cleanest air in the city in any store in the world."
3. On being a woman designing for women…
"I started out in fashion design when most designers were doing 'unwearable' clothes and the more unwearable the designs, the more fabulous a designer you were. I didn't really understand it. I had my degree show at St Martins and I did wearable clothes and it was kind of this dirty word but I stuck to it because I believed in it.
"And also as a woman designer I wanted to be able to wear the clothing and I wanted my friends to be able to wear it. Slowly, over time, I saw the shift in other houses. I want women to feel they come to use and rely on us and we're a staple in their wardrobe."
4. On how she chooses what to wear…
"Some days, I want to reflect that I feel really good about my body or good about how I look or good about how the day has gone and I want to be a little bit more, kind of, seen through what I wear. Other days, I want to disappear because I feel rubbish. I think that that's human and I want all of that to be here at Stella McCartney."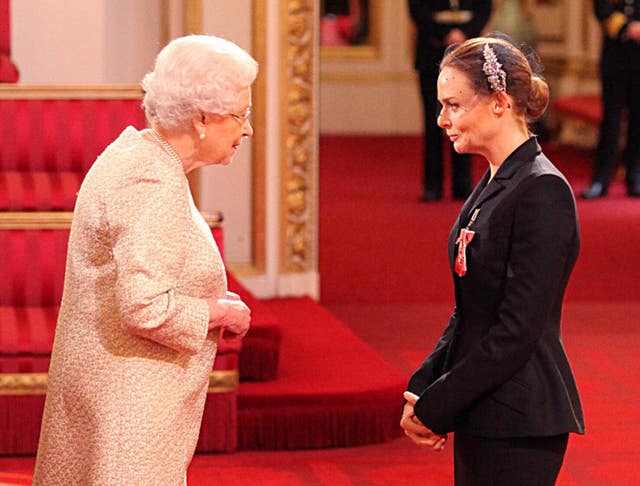 5. On her parents…
"I like to think that I borrow from both sides of my heritage. I love the American side of me. My mum was a kick-ass New Yorker. I celebrate every second of her existence on this planet…Then I have my rock and roll star dad who again like wow, what an icon. I like that I borrow and steal from both of those backgrounds. I think it's a nice balance, I hope."
6. On her marriage…
"I'm definitely blessed enough to have met my soulmate, and I think it's incredible. Alasdhair [Willis] is definitely the foundations of everything that I do. If he wasn't there, I don't know how I would do any of it. He's the best dad in the world. He's a brilliant husband. He's also very creative."
7. On working with her husband…
"We make babies in the boardroom. Maybe I should do a T-shirt, 'Babies in the Boardroom'. He's a massive part of my every waking moment – he's my hubby!"
Listen to the full episode now on Apple Podcasts.
© Press Association 2018