Princess Eugenie marries in Peter Pilotto - 4 fashion experts give their verdict on the dress
12th Oct 18 | Fashion
This is what industry insiders are saying about the latest royal wedding gown.
This morning at Windsor Castle Princess Eugenie married Jack Brooksbank in a ceremony attended by a multitude of celebrities and members of the royal family.
There were some fabulous frocks (not to mention millinery) on show but of course the most highly-anticipated outfit of all was the bride's.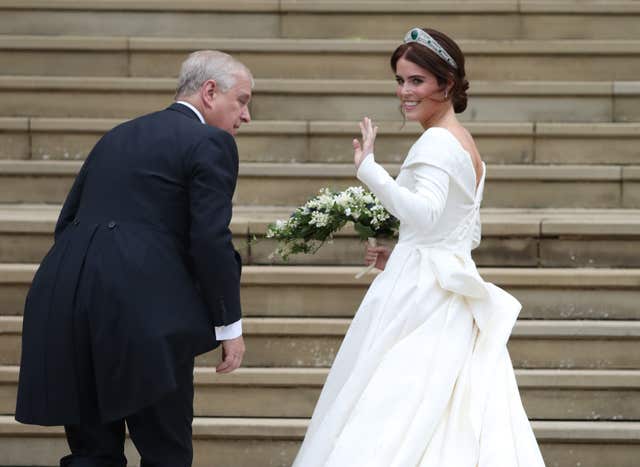 The Princess's dress was created by Peter Pilotto, the brand helmed by designers Christopher De Vos and Peter Pilotto.
The London-based duo – who have dressed the Princess on previous occasions – are famous for their digital prints, but this was a much more minimal affair.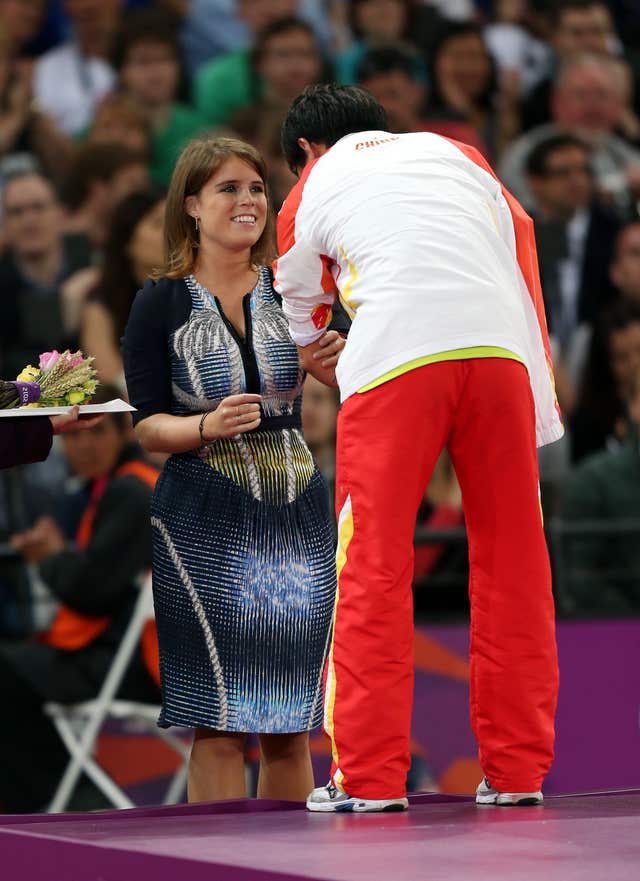 The ivory satin jacquard dress had a foldover V neckline and long sleeves. Cinched in at the waist, it had a full skirt and long train.
Eugenie chose to forgo a veil but, like many royal brides before her, borrowed a stunning tiara from the Queen. The Greville Emerald Kokoshnik tiara was made by jewellers Boucheron in 1919.
The matching diamond and emerald drop earrings were a gift from her fiance, while her shoes were by Charlotte Olympia.
Royal watchers on Twitter loved the dress, saying Eugenie looked suitably princess-like with many deciding they preferred the dress to the Duchess of Sussex's Givenchy gown.
So it's a hit on social media, but what do bridalwear experts think?
We asked four industry insiders for their thoughts on Princess Eugenie's Peter Pilotto creation – here's their verdict…
Experts are unanimous in their praise
"I think she looked stunning," says Peta Hunt, editor at large, You & Your Wedding magazine. "I love the gentle low V-neck. The dress worked really well with that huge train, in damask satin – it worked perfectly for her shape and colouring."
"The Princess looks classic with a contemporary twist," says bridalwear designer Caroline Castigliano. "The long sleeves stay in line with royal tradition – while the cuff style neckline and full flowing skirt in a jacquard print has a freshness and simplicity about it."
"Absolutely gorgeous," says Andrew Barton, celebrity hairdresser and royal wedding TV correspondent, "a perfect mix of traditional and on trend pieces.
"Long sleeves and white embellishment and embroidery are on trend right now and the attention to detail on the main body material is incredible and really makes the dress stand out as elegant, classy and beautiful."
They love the choice of designer
"Peter Pilotto and Christopher De Vos – well, that was a surprise, but it works so well and she is a big fan of British fashion," says Hunt.
"It is such a huge occasion and she really needed a dress that filled the venue, but kept it simple at the same time."
"It's fantastic to see Eugenie opting for a British designer who wasn't even in the running as a favourite for her to pick," says Sarah Allard, editor at Hitched.co.uk.
And that Princess Eugenie revealed the scars on her back
"There were rumours of an open back dress that would show off the bride's scars and that's what we got," says Barton. "The plunging V-neck on both back and front is stunning and very complimentary."
"It's incredibly refreshing to see Princess Eugenie showing her back operation scars on her big day, and a far cry from the picture-perfect bride we were presented with when Meghan married Harry," says Allard.
"Brides should never shy from showing what makes them unique on their wedding day – and hopefully Eugenie's move to show her scar will encourage others to embrace the unique parts of themselves on the most special day of their lives."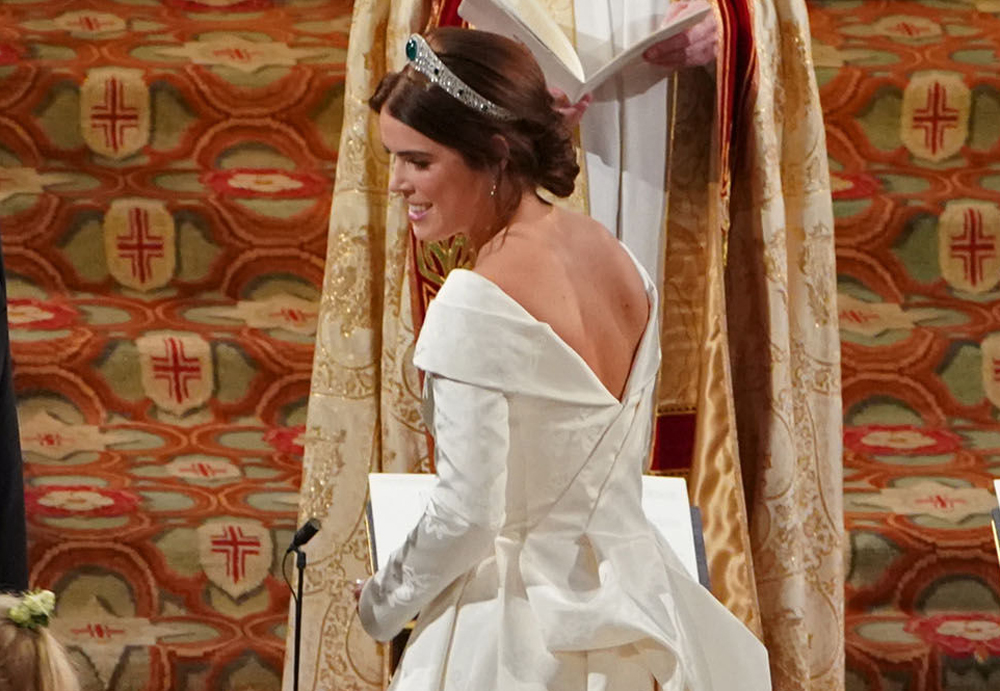 The tiara is also a big hit
"I love the Greville emerald tiara," says Hunt. "According to royal protocol, tiaras are reserved for brides and married women so this will be the Princess's first chance to wear a full-on one! So lovely with matching earrings.
"It was nice to see her not wearing a veil too. Very unusual for a royal."
Eugenie's dress is particularly impressive compared to Kate's and Meghan's
"The gown by Peter Pilotto is entirely different to Kate's and Meghan's," says Castigliano.
"Kate's bridal gown by McQueen was traditional with a high neck and lace sleeves – very much the gown of the future Queen. On the other hand, Meghan's dress by Givenchy was very simple with a stunning neckline and on trend with UK bridal designs today."
"It's always difficult when you are following in an icon's footsteps," says Hunt. "And it is so difficult to be compared all the time. I think she looked charming and elegant and could not have looked better."
Experts think Princess Eugenie will influence bridalwear trends
"There is a trend for simple and less embellished dresses, plus off-the-shoulder and understated elegance and I am sure that she will influence some brides to be," says Hunt.
"Whether she will have the huge impact that both Kate and Meghan's weddings had on the public is unlikely as she is not as well know, however she is a role model for Middle England girls."
Allard thinks we can expect to see a lot of brides following in Eugenie's footsteps, especially for winter weddings.
"The low back and V-neck give brides the option of showing some skin, yet the sleeves and skirt volume still allow for that wow-factor you want when you walk down the aisle."
© Press Association 2018