Why AMAs host Tracee Ellis Ross is our style icon
10th Oct 18 | Beauty
The actor wore only black designers for the big event last night.
Coming out of the shadow of an incredibly famous parent, especially one as legendary as Diana Ross, can't be easy, but Tracee Ellis Ross has carved out her own successful career.
She's gained recognition as a talented comic actor – particularly as Rainbow in the TV series Black-ish – and become known for her experimental and covetable style. It's impossible to cover all of her eclectic fashion choices, so instead we're going to give you a taste of what TER is like, all from one night.
Last night Ross hosted the American Music Awards, and did so with numerous costume changes, and the help of prominent stylist Karla Welch.
Ross is as politically and socially active as she is stylish, and last night she chose to wear only black designers – here's a rundown of everything she wore.
First, she hit the red carpet in a peach power suit by Pyer Moss, a New York-based brand set up in 2013 by Kerby Jean-Raymond. Raymond describes the label as an "art project" and doesn't shy away from the political.
It was a particularly fitting choice to begin the evening, what with much discussion happening around the US midterm elections, which are fast approaching in November.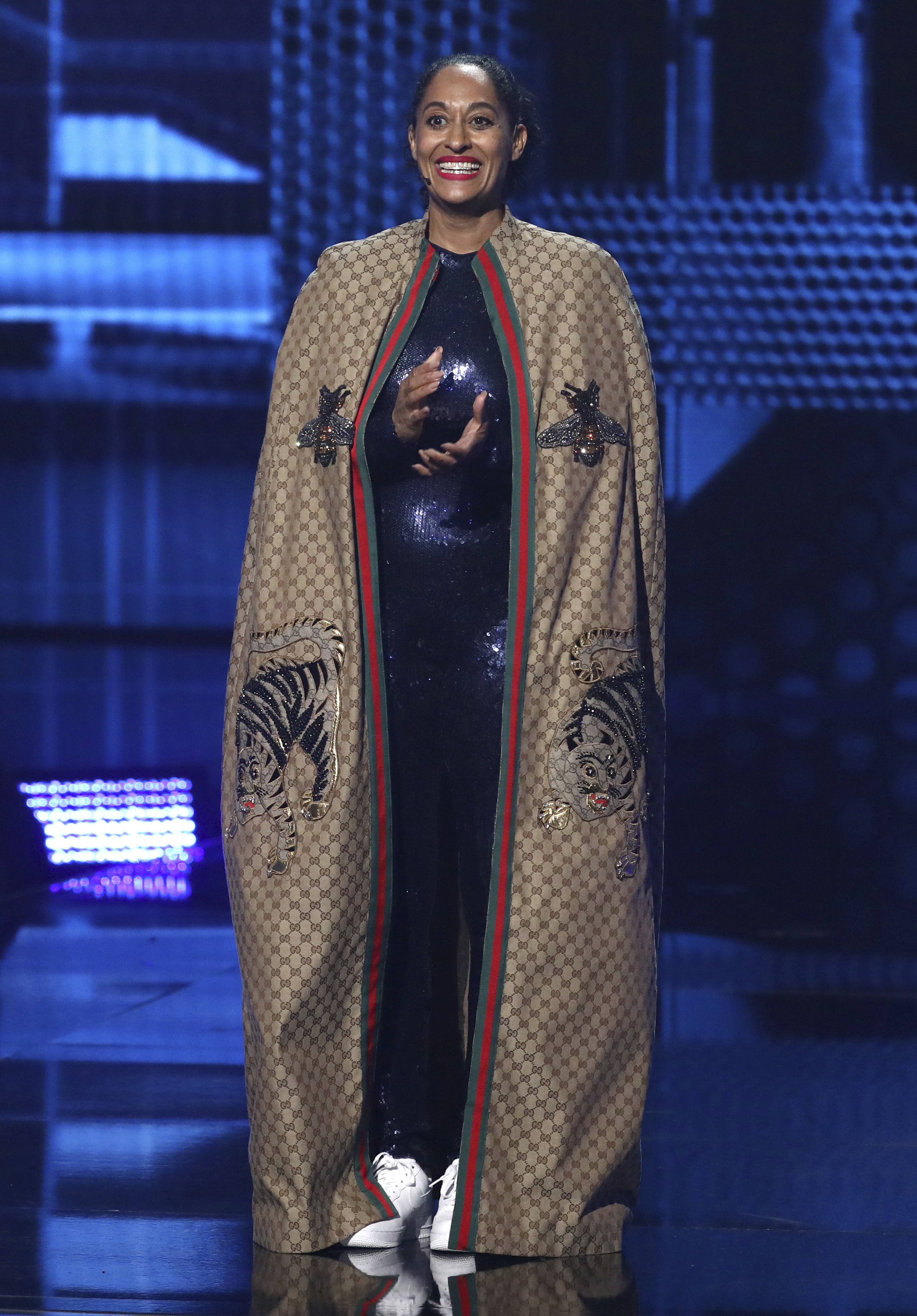 Next up Ross changed into a sequin bodysuit by Nicolas Jebran, teamed with a cape by Dapper Dan for Gucci. Synonymous with the intersection between high fashion and hip hop, Dapper Dan was initially famous in the 1980s, and has seen a complete revival in popularity recently thanks to his Gucci collaboration.
Clearly not one to shy away from sparkles, Ross then wore a sleek gold sequinned dress by CD Greene – a label known for its sculptural designs.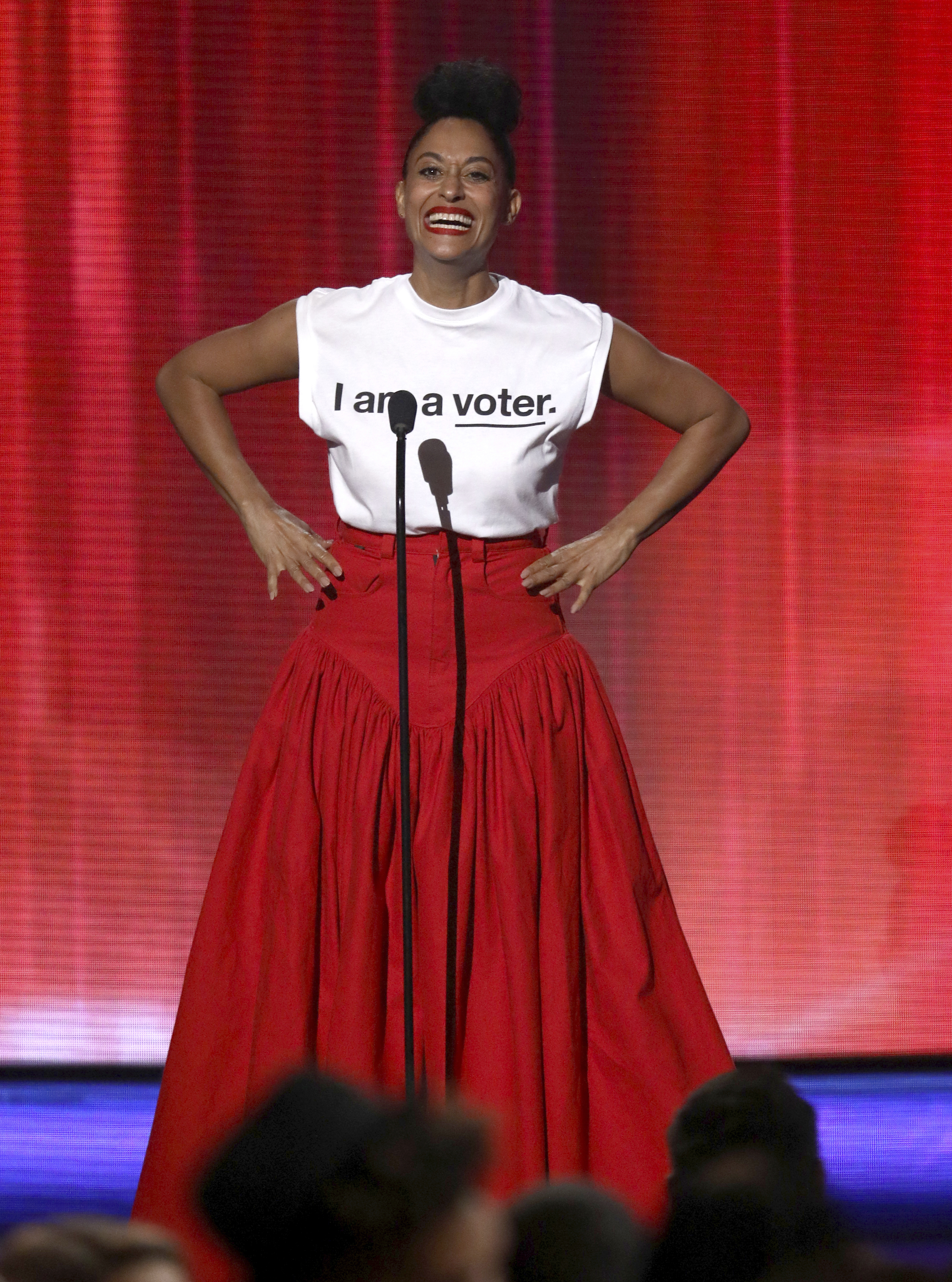 This was Ross' most overtly political look of the night – she teamed a t-shirt with the slogan 'I am a voter' with a skirt by Shanel Campbell.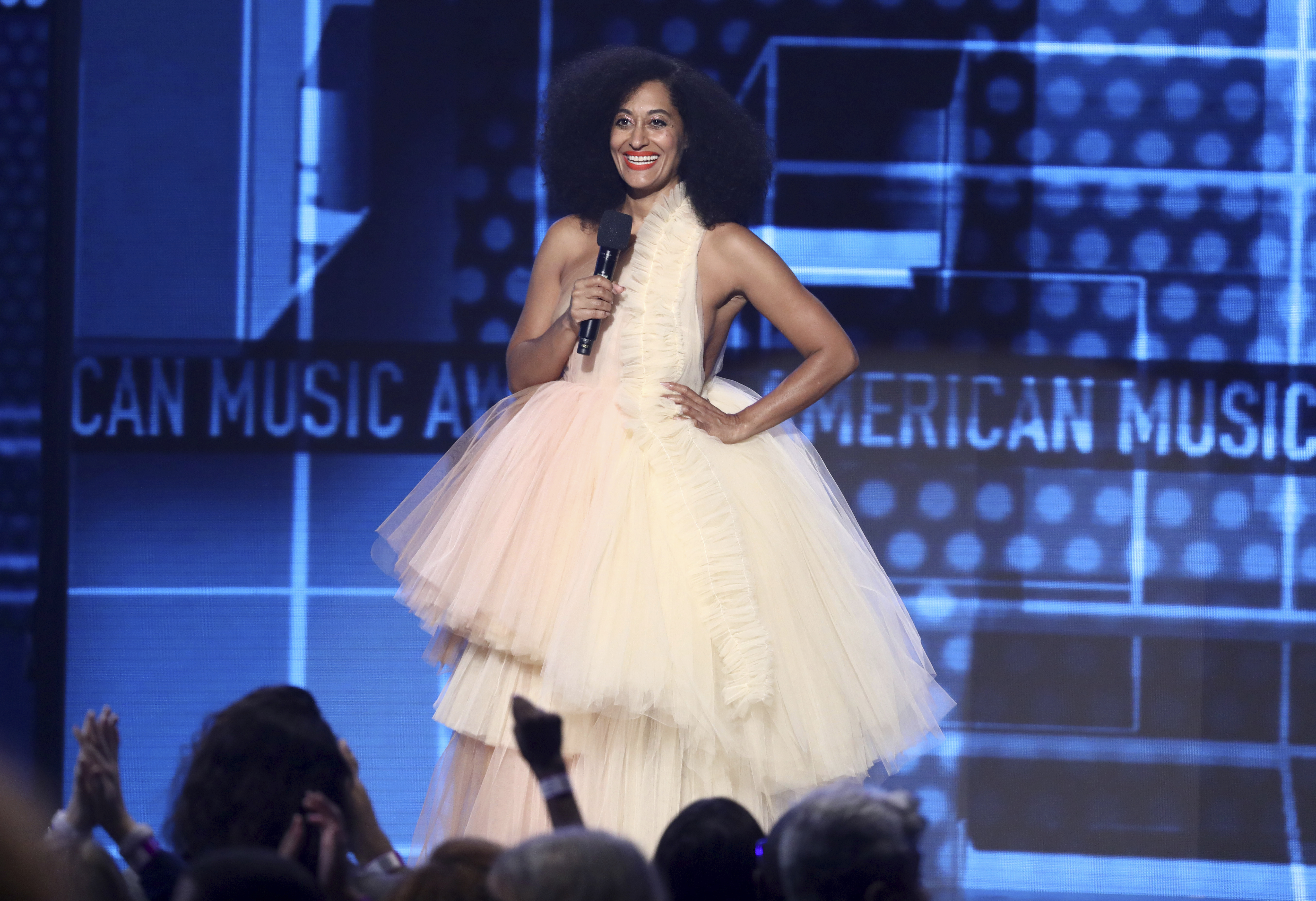 A frothy cream gown means one thing in high fashion nowadays: Off-White. Virgil Abloh is the brains behind the brand, which is regularly worn by the likes of Kendall Jenner and Rihanna.
Showing she's not afraid to have a bit of fun with fashion, Ross later changed into a leopard-print number, complete with matching bodysuit, gloves, belt and beret from Sergio Hudson.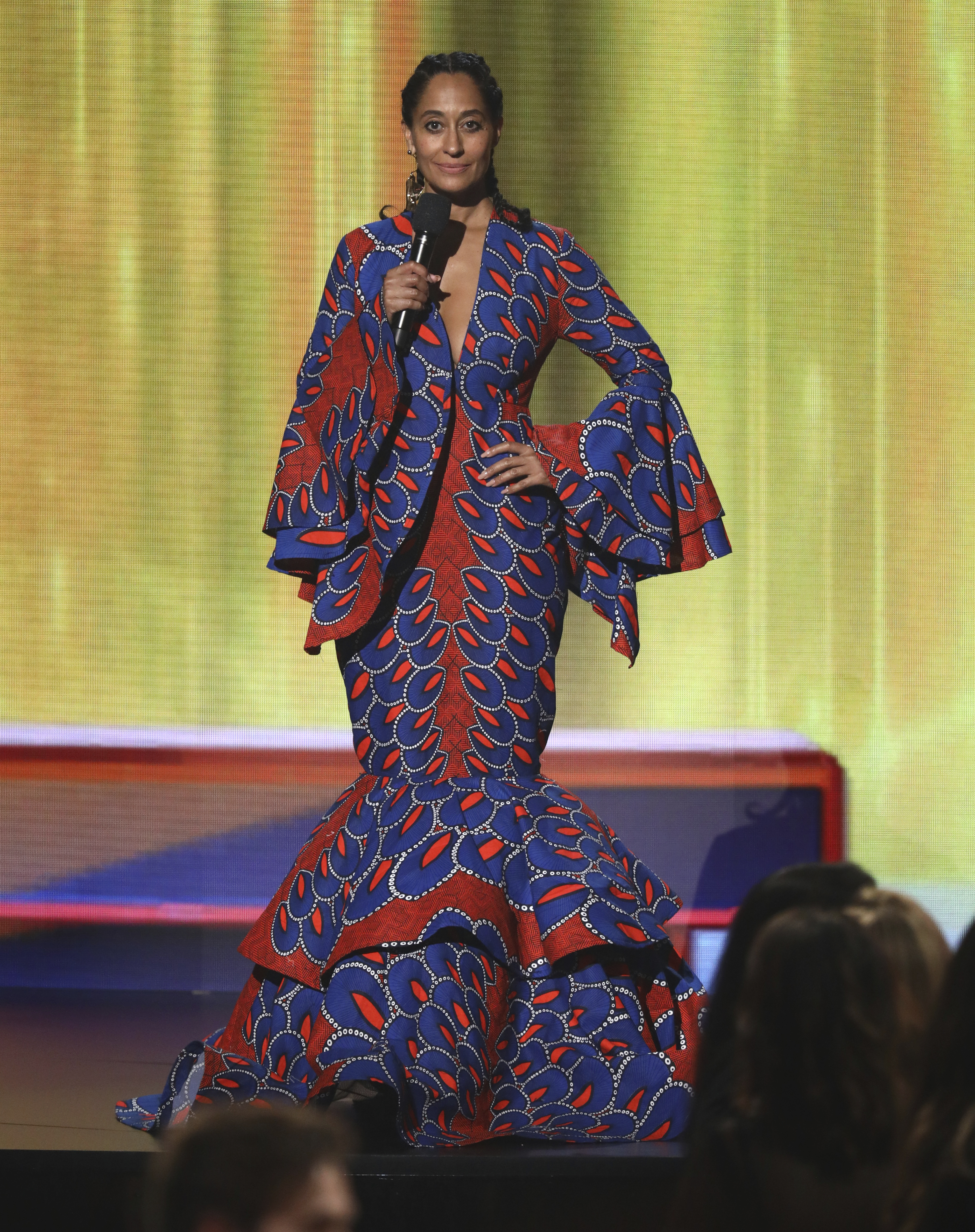 This gown comes from the brand LaviebyCK, by Cameroonian designer Claude Kameni. Not only is Kameni an incredibly talented designer who has dressed the likes of Janet Jackson, but her achievements are even more impressive as she's just 21 years old.
Picking Balmain was a no-brainer as it's one of the very few major fashion houses helmed by a person of colour. Olivier Rousteing's instantly recognisable designs nearly always involve sparkles and lots of sex appeal.
Ross is undoubtedly a style chameleon, and she showed this off last night by going from vampy to regal in a matter of seconds. This outfit by Dèshon has it all; royal blue colour and a trailing cape, what more could you want?
Ending things with a bang, Ross looked a lot like her mother in her final look. She rocked a jumpsuit by Cushnie and hair that's giving us some serious Seventies disco vibes.
© Press Association 2018