'Celebrate your body' - Hayley Hasselhoff's fashion advice for every occasion
9th Oct 18 | Fashion
Katie Wright chats to the multi-talented model, who stars in and styled Navabi's latest campaign.
There's no shortage of celebrity offspring in the fashion world right now, with Kaia Gerber (daughter of Cindy Crawford), Lily-Rose Depp (daughter of Johnny) and Hailey Baldwin (daughter of actor Stephen) just a few of the most in-demand catwalkers.
Hayley Hasselhoff also has a famous father (Baywatch legend David), but this 26-year-old isn't your average model.
As well as posing up a storm in plus-size campaigns and writing a column for Marie Claire, the blonde beauty is now developing her talents behind the camera, having both art-directed and styled Navabi's new autumn/winter campaign.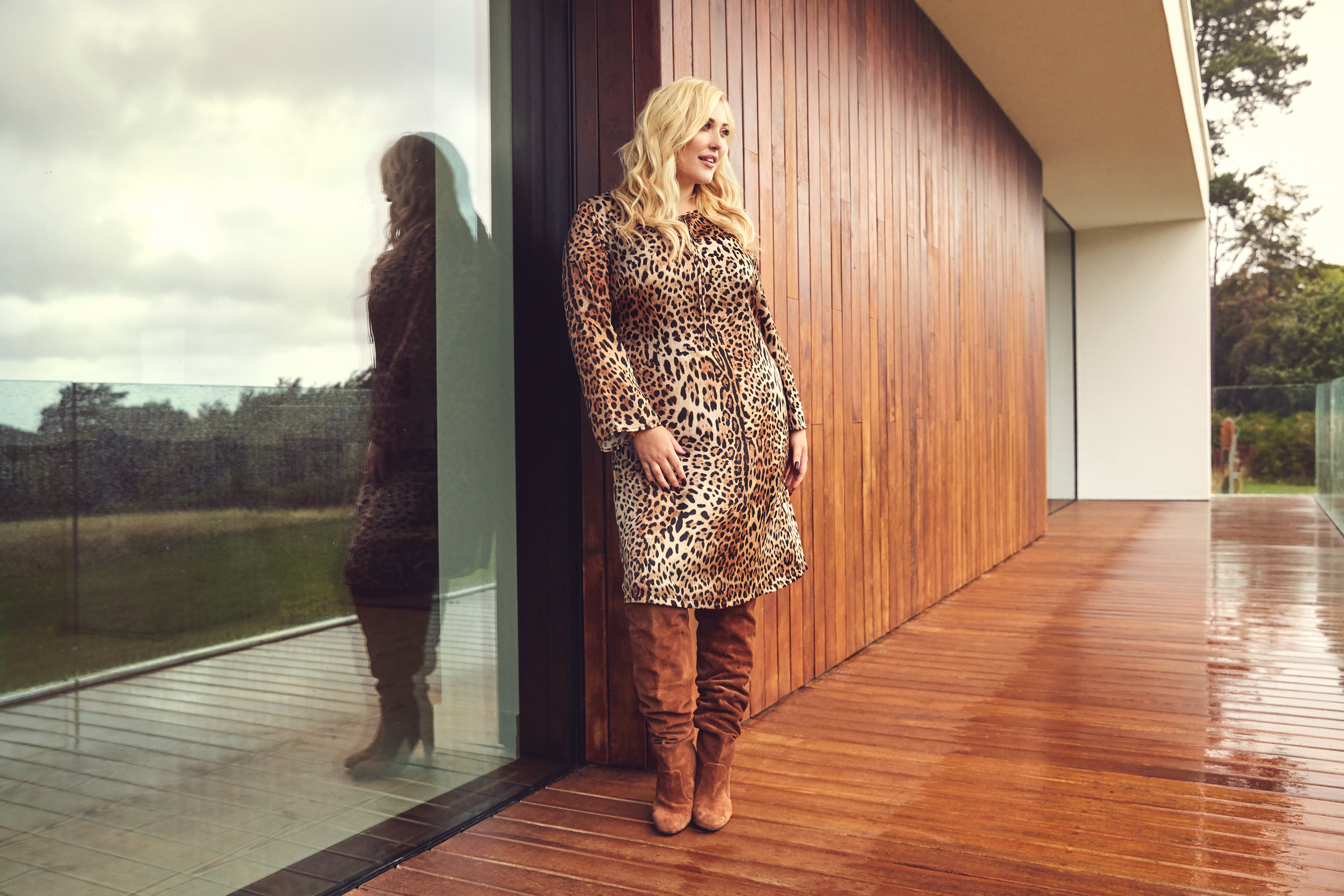 "I came up with the theme, I came up with the location, I mean I got the whole team together, I work with the budget, so I'm really doing the whole production for the shoot as well," she tells me during a chat on the phone from her native Los Angeles.
"Sometimes it's a way more hectic day because I'm doing four jobs in one, but I've got to say I love the hecticness."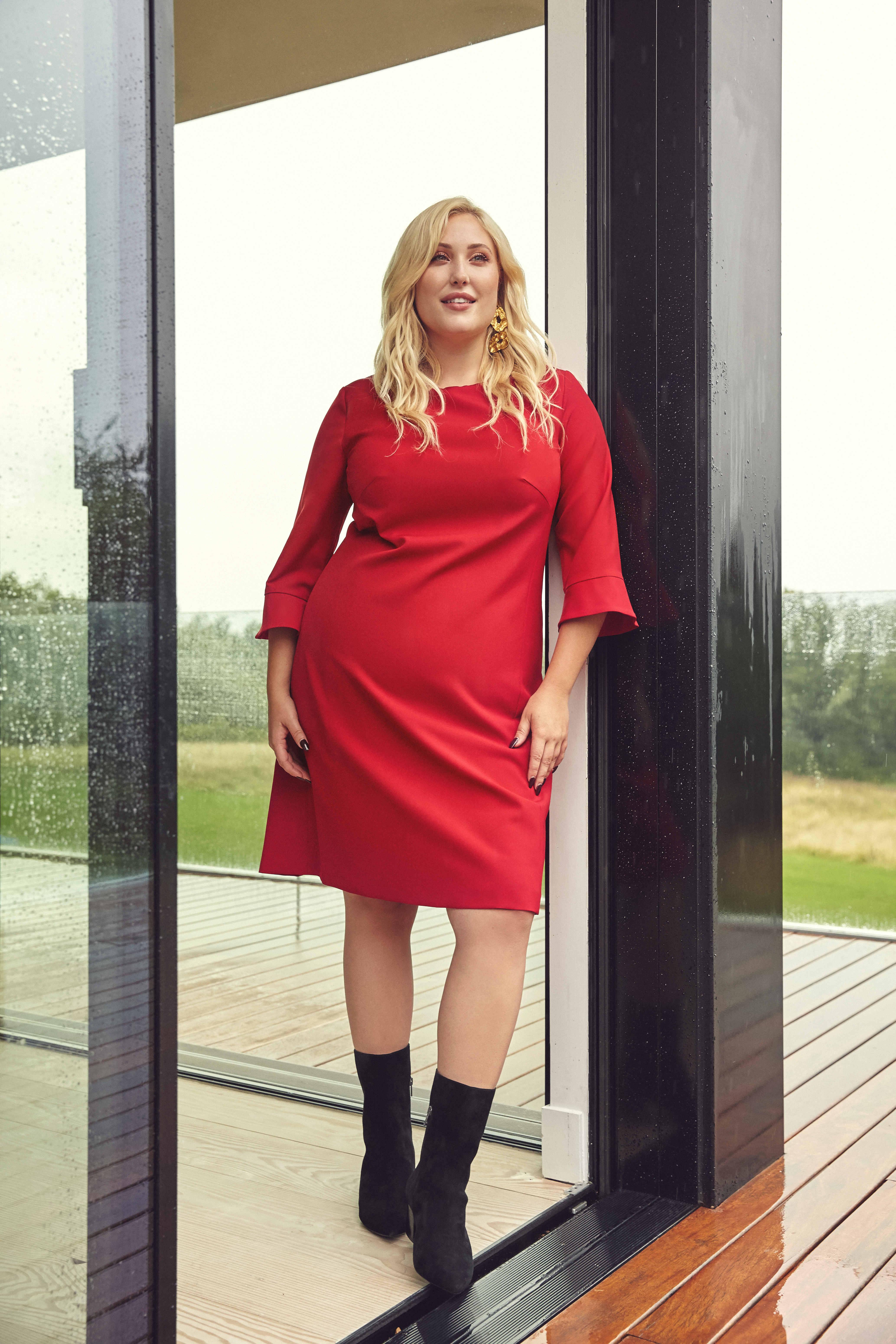 Hasselhoff has just returned home after an equally busy summer, travelling to Mykonos and Paris for work, and to Italy for her dad's wedding.
Now she's taking stock and looking ahead to more exciting projects. "Obviously, modelling is a huge thing that always stays in my life, but I think that I'm transitioning more into a curve style expert in different fields," she says.
With that in mind, we decided to ask the fashion pro for her advice for a variety of dressing dilemmas – from dates to holidays to lingerie.
Here are Hayley Hasselhoff's shopping and styling tips for every occasion…
If you're going on a first date…
"The first thing is to find something that you've always felt comfortable in. You never want to go to a first date and be sitting there worrying about if he's looking at your stomach or if you have to pull your shirt in different areas.
"For me, I feel sexiest in a two-piece suit, so I will always have a two-piece suit, like the one that Navabi has in their collection, ready to go."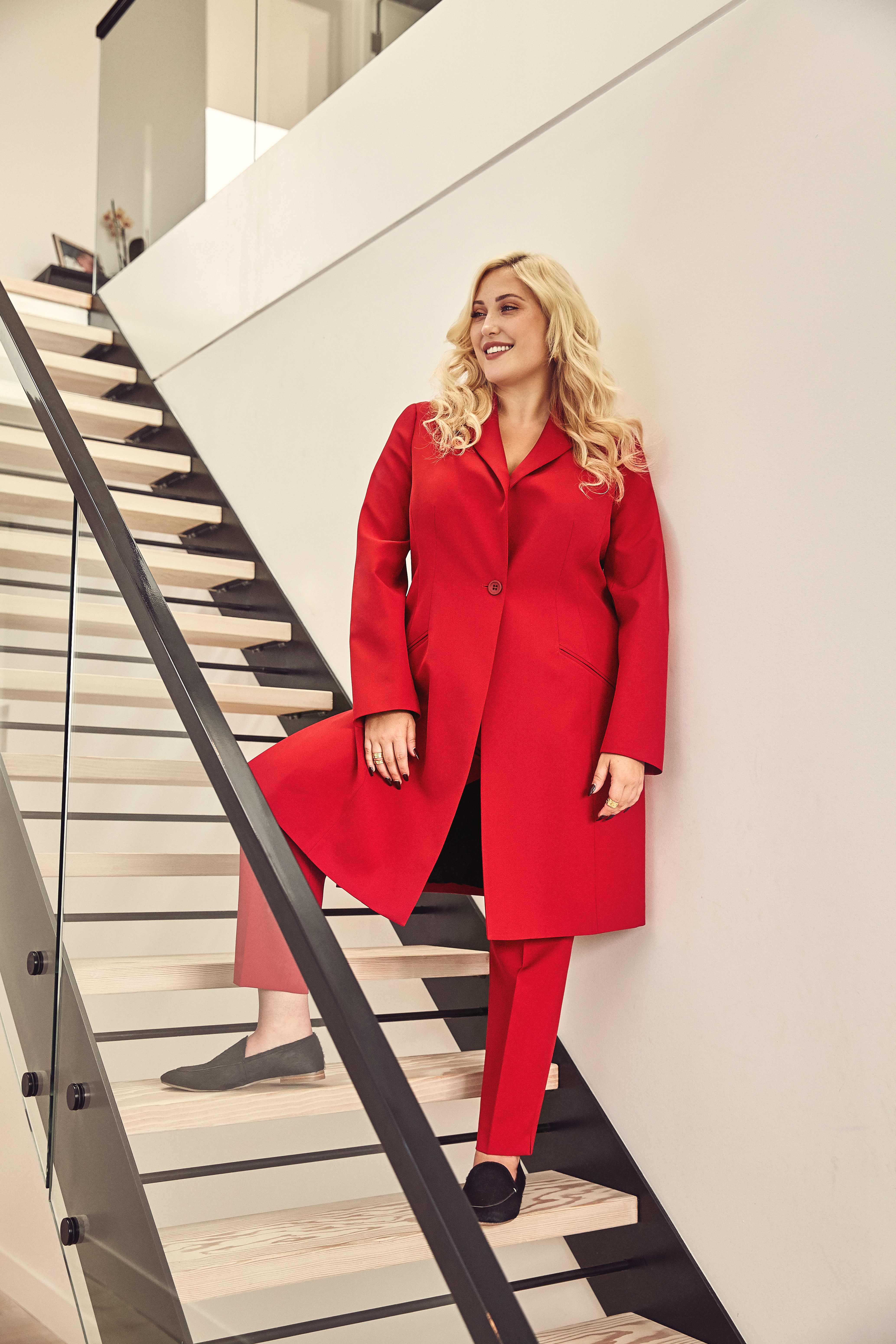 If you're looking for the perfect pair of jeans…
"I would honestly say the best thing is to go into a department store and try on different cuts of jeans. Try some on and figure out what speaks to you. And maybe, why not take a leap of faith this autumn/winter and go get some flared jeans and try out some different trends? I've got to say that Evans and Marks & Spencer and ASOS have the best jeans for curve girls."
If you're going to a wedding…
"We were in Puglia [for my dad's wedding] so it was quite warm – you've got to figure out where your wedding destination is, then you can go from there.
"Have some fun with your wedding attire, you don't be afraid to be bold and 'out there'. It's about celebrating, so go out there and feel good and celebrate whatever makes you feel great. Either a short dress, a long dress, or at the end of the day, rock out a suit!"
If you're shopping for swimwear…
"I wear a one-piece. I'm not a bikini girl, I can tell you that. I have a bigger waist and I like to feel comfortable and tucked in when I'm on the beach. There's so many amazing swimsuit brands out there: Swimsuits For All, ASOS, Figleaves. And once you find your swimwear, find a great cover-up to throw on.
"But remember to have fun on your holiday and don't make the primary purpose to cover up your body – instead make it the purpose to celebrate it."
If you're looking for some sexy lingerie…
"I'm a big lingerie fan, I've got to say that. I always think Curvy Kate is great, I think Panache is great, Marks & Spencer have great lingerie pieces that are affordable.
"Definitely go and get fitted, because having good undergarments can change the way that you stand, the way that you look at yourself, you can lose a couple pounds just by getting the right bra."
© Press Association 2018