Some of the most ridiculously Noughties fashion choices made at past MTV Video Music Awards
20th Aug 18 | Fashion
This year's event is tonight - here's hoping the outfits aren't as dodgy as these...
With it's horrendous misuse of fake tan, belt-like denim skirts and bedazzled everything, there's no doubt the Noughties was a style disaster we look back on with fond memories (except for the thin eyebrows – those really can be banished into history).
Few places were such a perfect opportunity for peak Noughties celebs to show off their questionable style than the annual MTV Video Music Awards – you knew you were always going to be in for a sartorial treat because Paris Hilton would be walking the red carpet every year without fail.
The 2018 event is Tuesday night and we'll probably love lots of the outfits, but who knows what we'll think in more than a decade's time? It doesn't matter right now – let's have a look back at some of the most outrageously Noughties outfits the ceremony has gifted us from 2000-2009.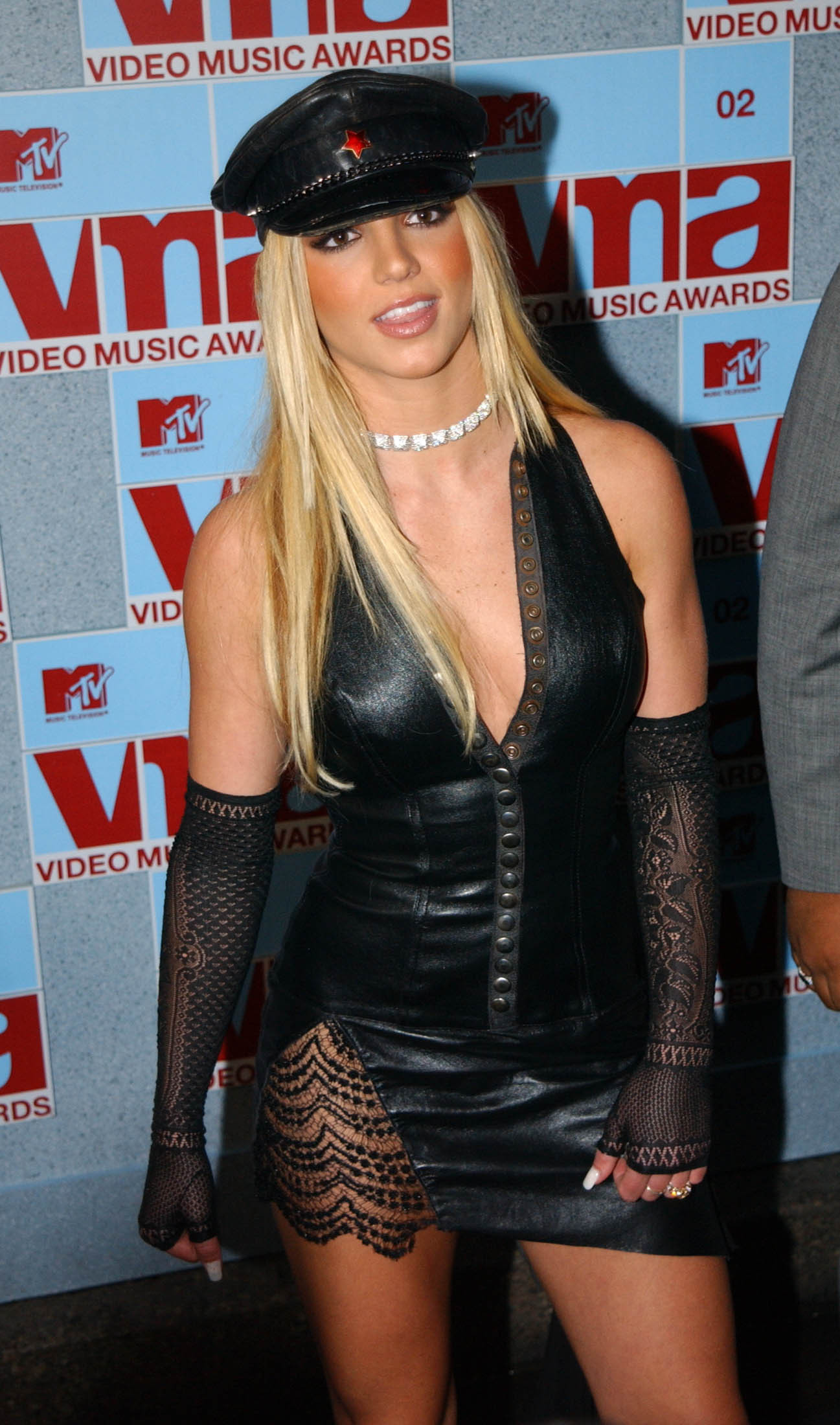 Baker boy hats were huge throughout the decade, but how best to make them red carpet appropriate? If you're Britney Spears, the answer to that perennial question was to wear a leather version – along with a matching leather dress. The lace gloves were less of an obvious choice, but they were fingerless which definitely follows Noughties trends.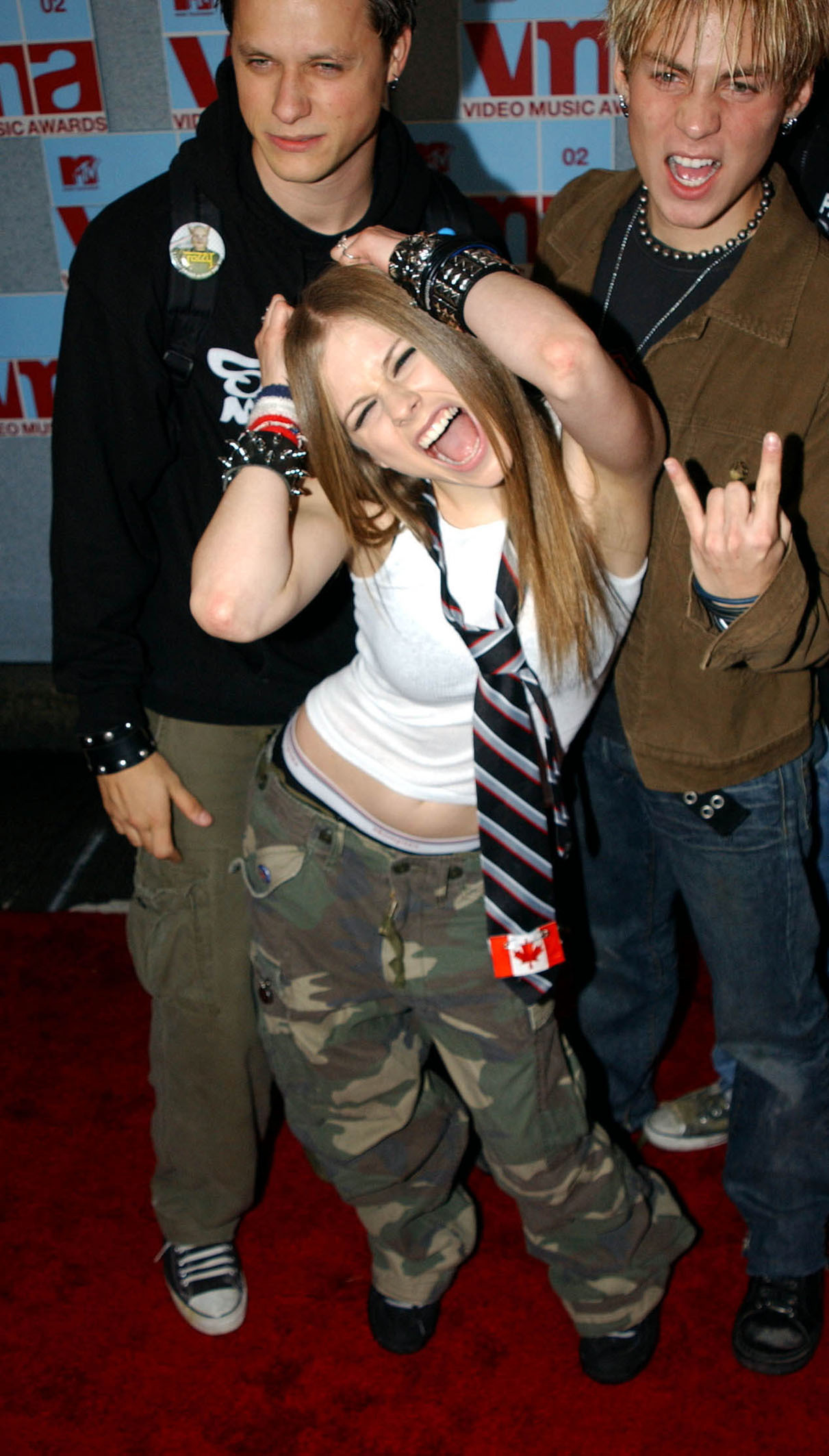 Ah, Avril Lavigne. She dominated the Noughties with her classic loose tie over a vest look, which many of us tried to emulate with our school ties to little success.
What's scary about this picture is her army trousers – they're straight out of the 2000s but are actually a trend that is making a comeback. Shudder.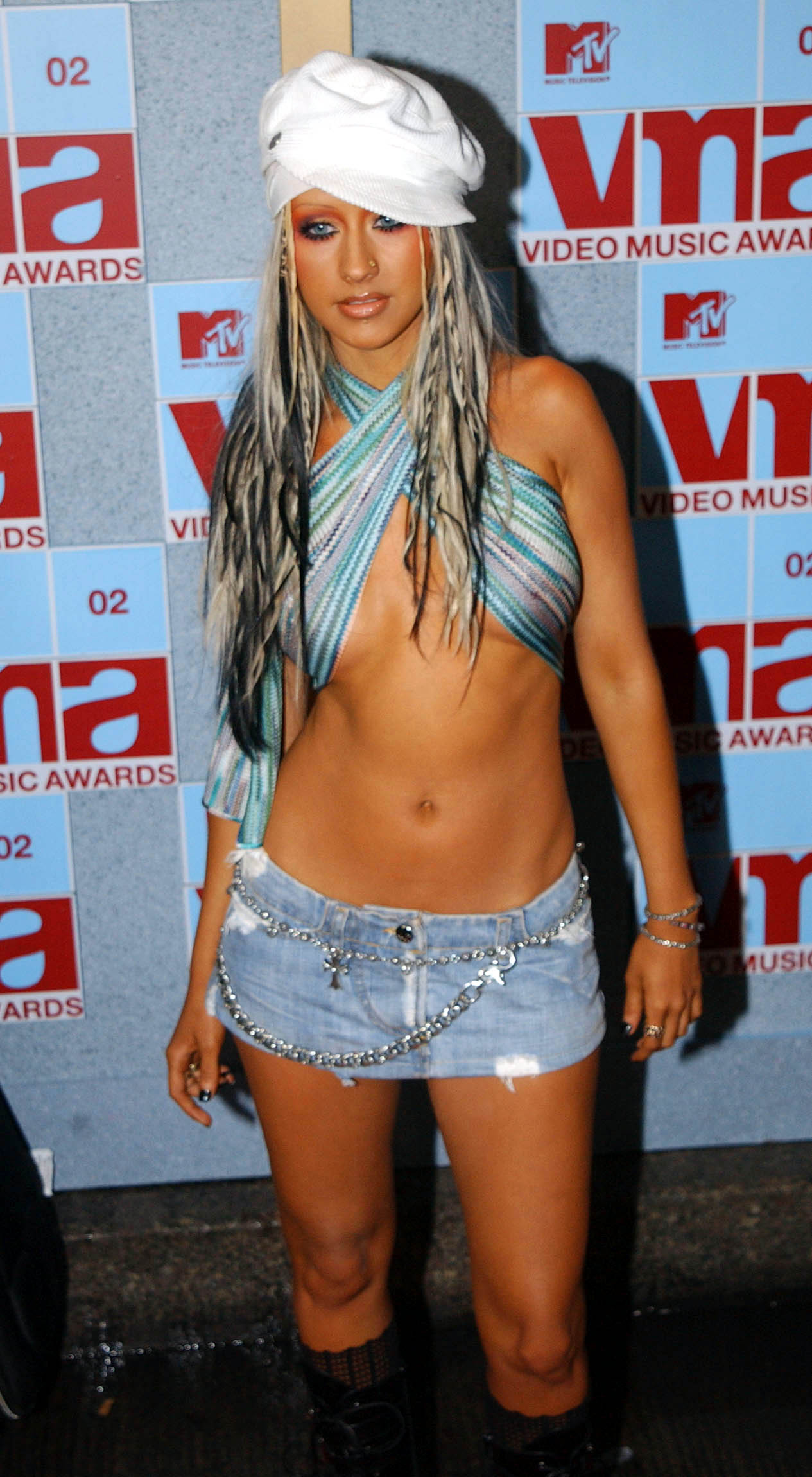 This really is peak Noughties. Christina Aguilera is wearing a baker boy hat, a scarf wrapped around her chest, a belt-like miniskirt with chains and thigh-high boots. Obviously, you couldn't go anywhere at that time without dodgy hair extensions and heavy-handed fake tan. We can't help but feel warmly nostalgic when looking back at this truly terrible look.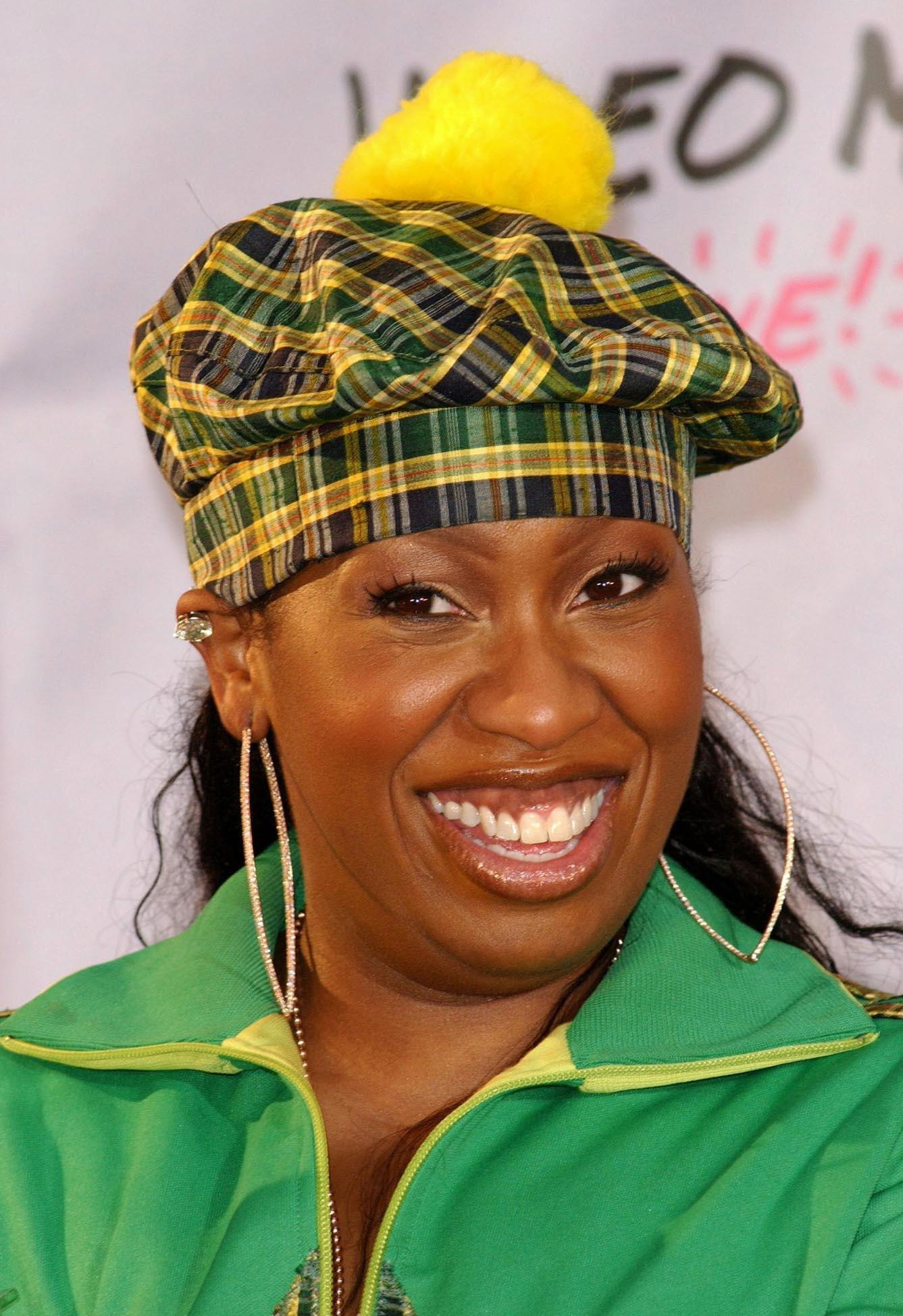 Bonus points to Missy Elliott for looking really quite pleased with her bizarre green and yellow checked golfing hat. You do you boo.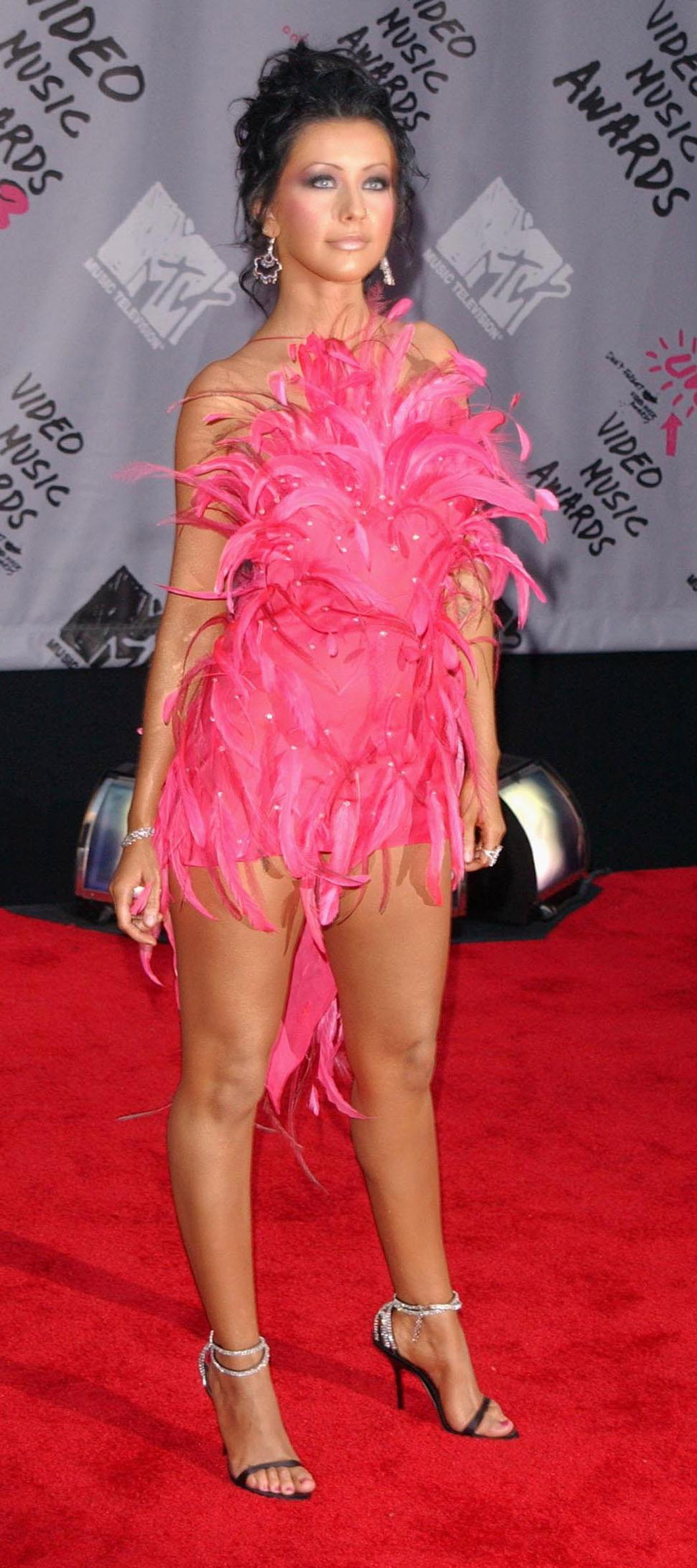 Another year, another hairstyle for Aguilera. Even though there is less stomach on show this time around, it's still an incredibly extra look – bright pink feathers, bedazzles, legs… It's really got it all. We're sorry to say it, but we also had those eyebrows circa 2006. How times really have changed.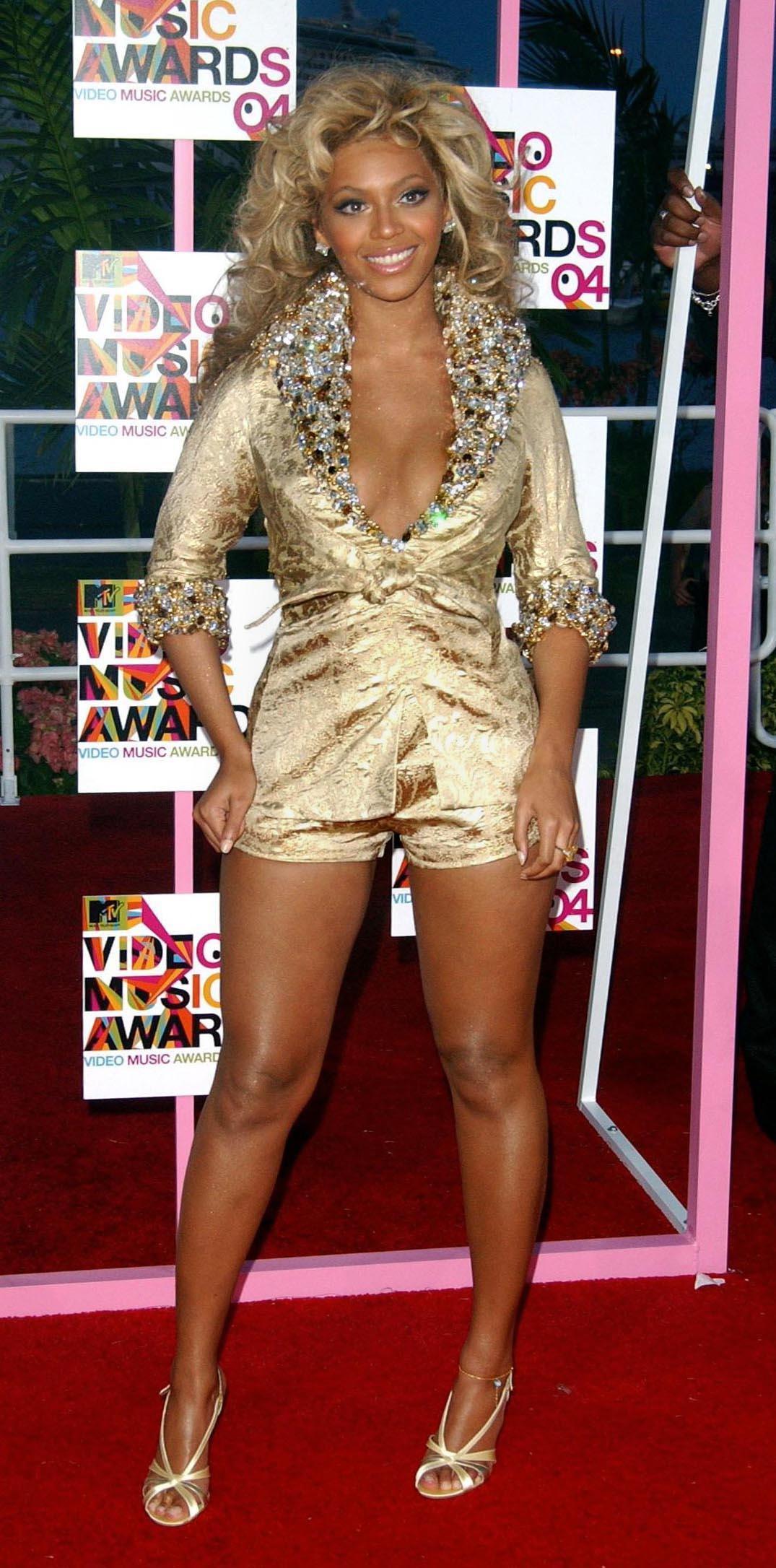 Beyoncé seems to have taken her hair inspo from Dolly Parton for this red carpet look – the higher the hair, the closer to God. Not that it matters too much what her hair looks like, because we're too distracted by the gold bejewelled short suit situation that's going on.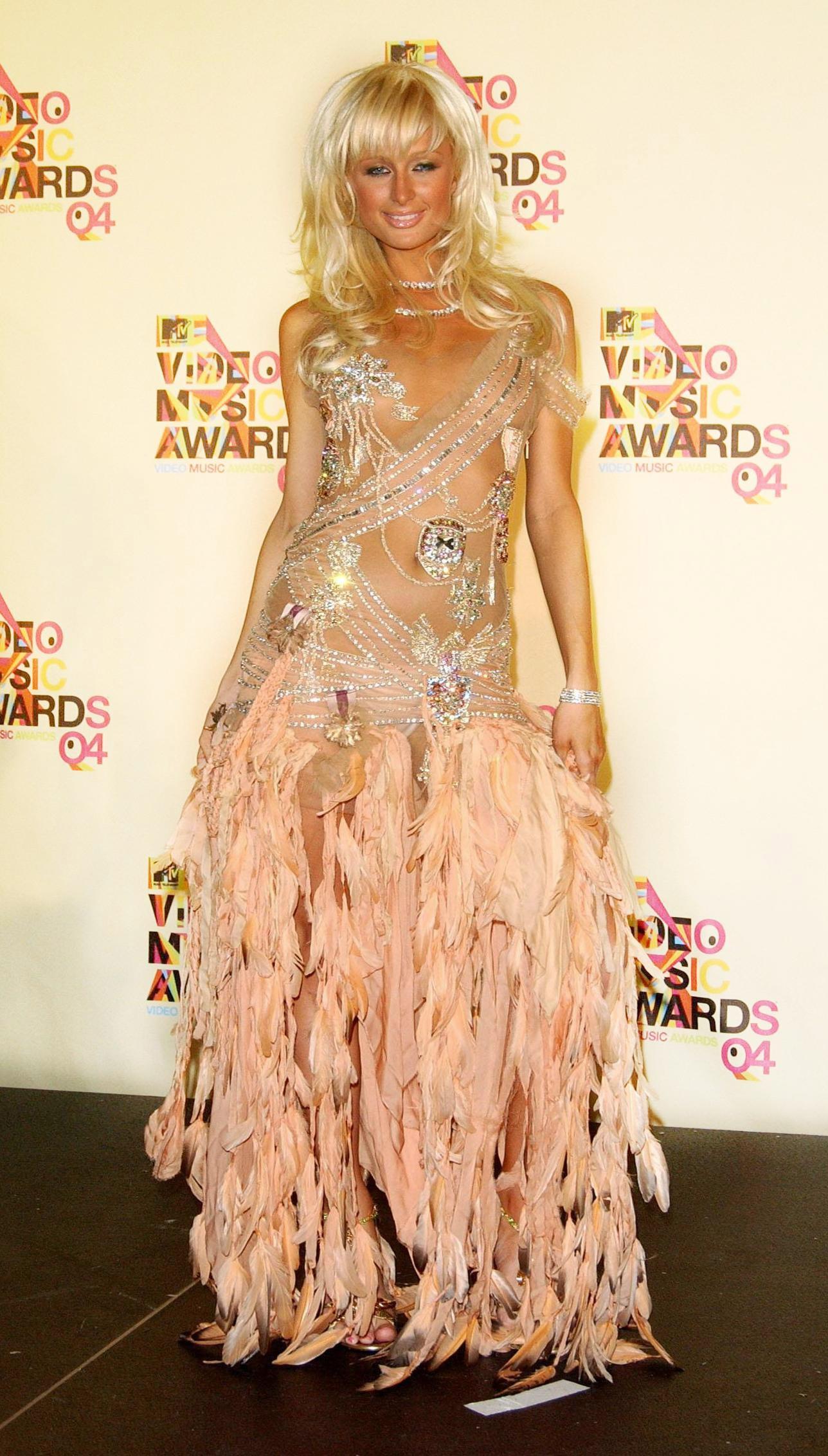 Paris Hilton was the ultimate style icon of the Noughties, so it's unsurprising she would turn up to the VMAs in a dress complete with feathers, rhinestones and sheer panels. This is definitely something we wished we could've worn to our school prom, but our mums would never allow it.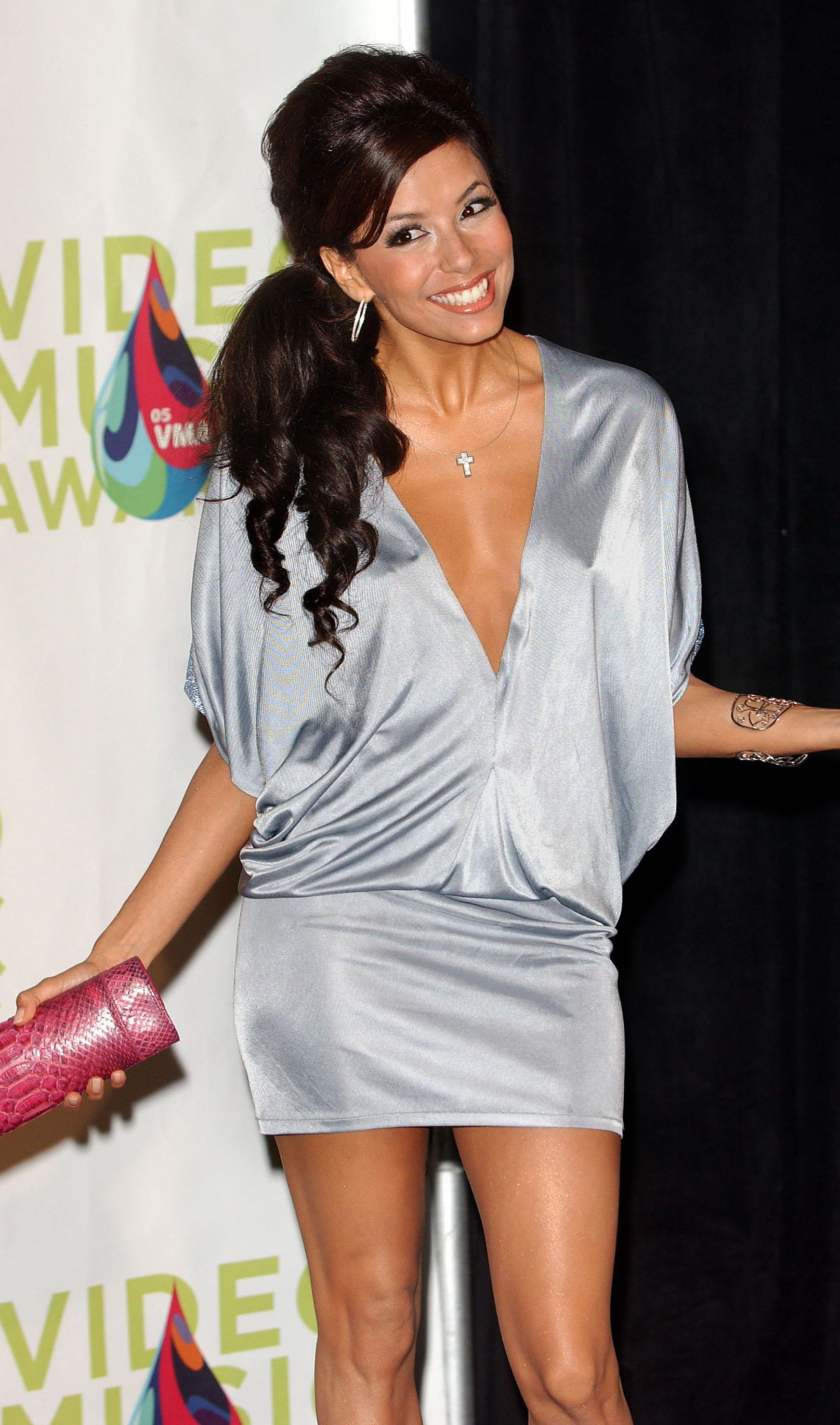 Few things scream Noughties more than satin, dropped waists and ruching, so thanks to Eva Longoria for providing us with all three elements in this gem.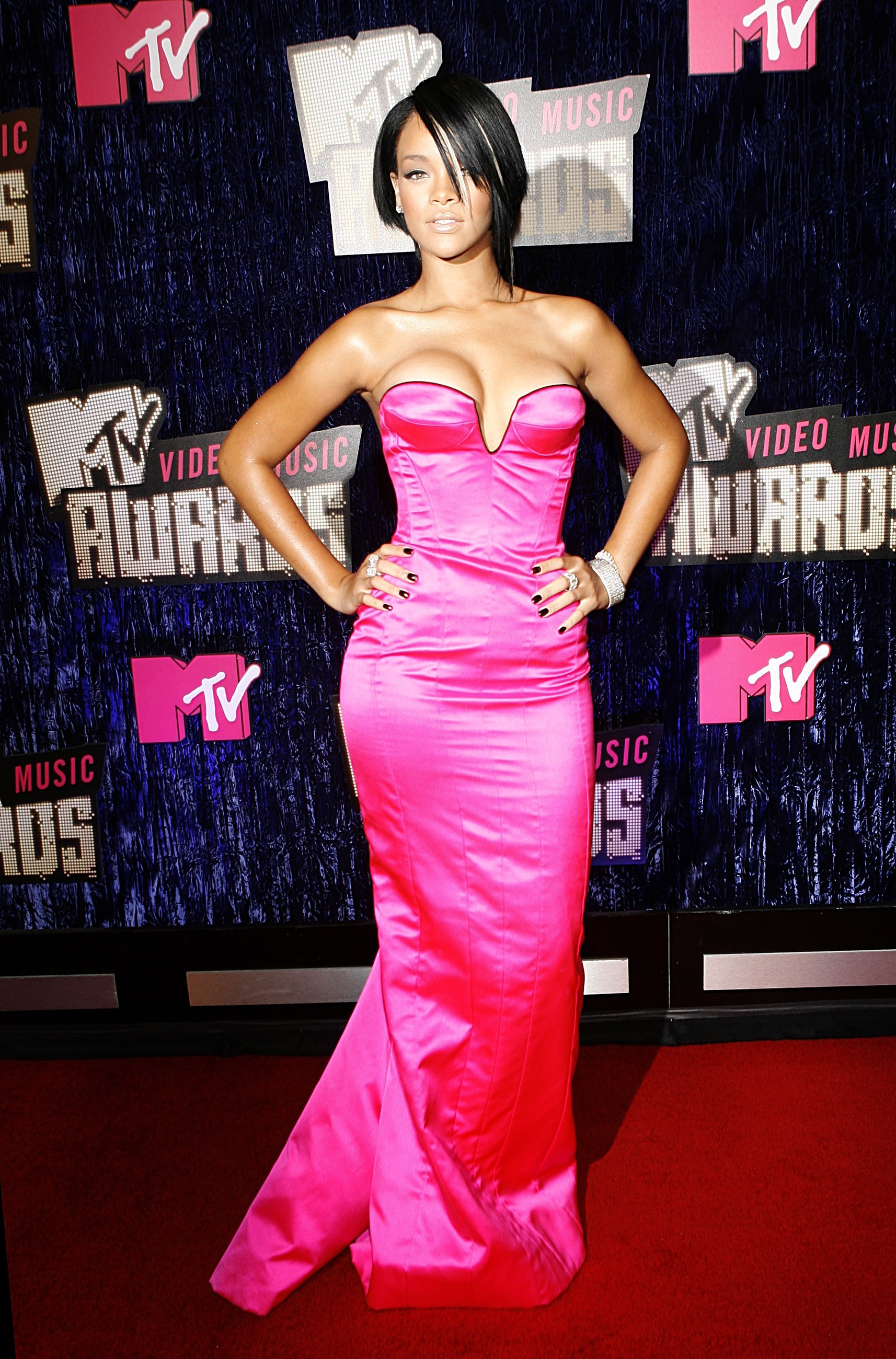 Here, Rihanna is giving us even more satin and taking things to the next level by going for a full-length, hot pink number.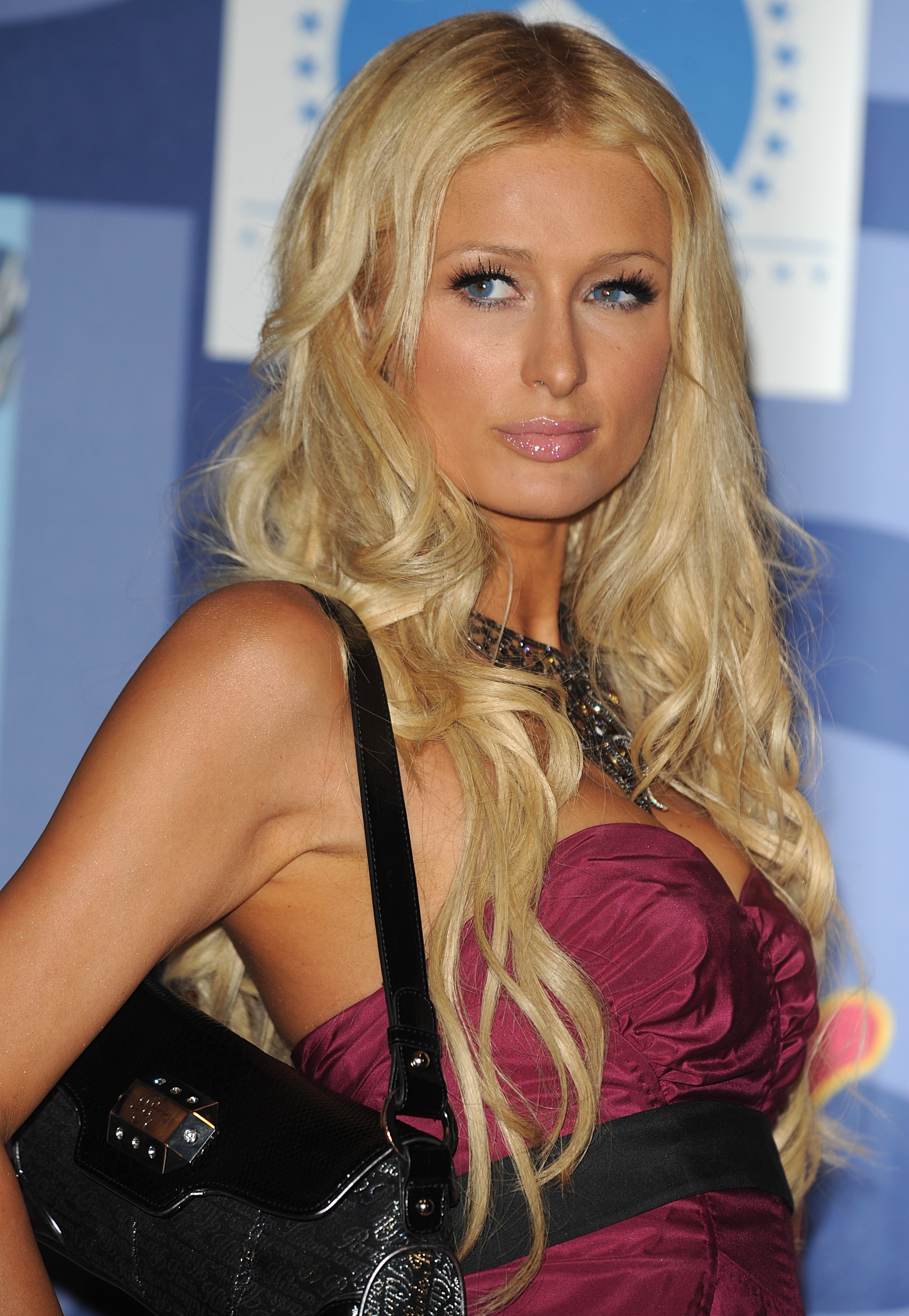 Clumpy eyeliner? Check. Shiny lip gloss? Check. Fake tan? Skinny brows? Extensions? All checked. Hilton sums up every dodgy beauty look of the Noughties here, and bonus points for the classic teeny tiny handbag we also all had.


© Press Association 2018