Injectables on the high street? You can now get Botox and lip fillers at Superdrug
14th Aug 18 | Beauty
But there are concerns this might encourage people to approach these treatments as casually as things like eyebrow threading.
Superdrug has just launched a new beauty treatment service, enabling customers aged 25 and over to get procedures like Botox and lip fillers in store.
It follows the hugely successful latest series of Love Island, on which contestants discussed having Botox, lip fillers and other procedures (Superdrug had a partnership with the show and sponsored its app).
The high-street pharmacy's new 'Skin Renew' service comes in response to feedback from 10,000 customers, apparently showing a demand for anti-wrinkle and skin rejuvenation treatments.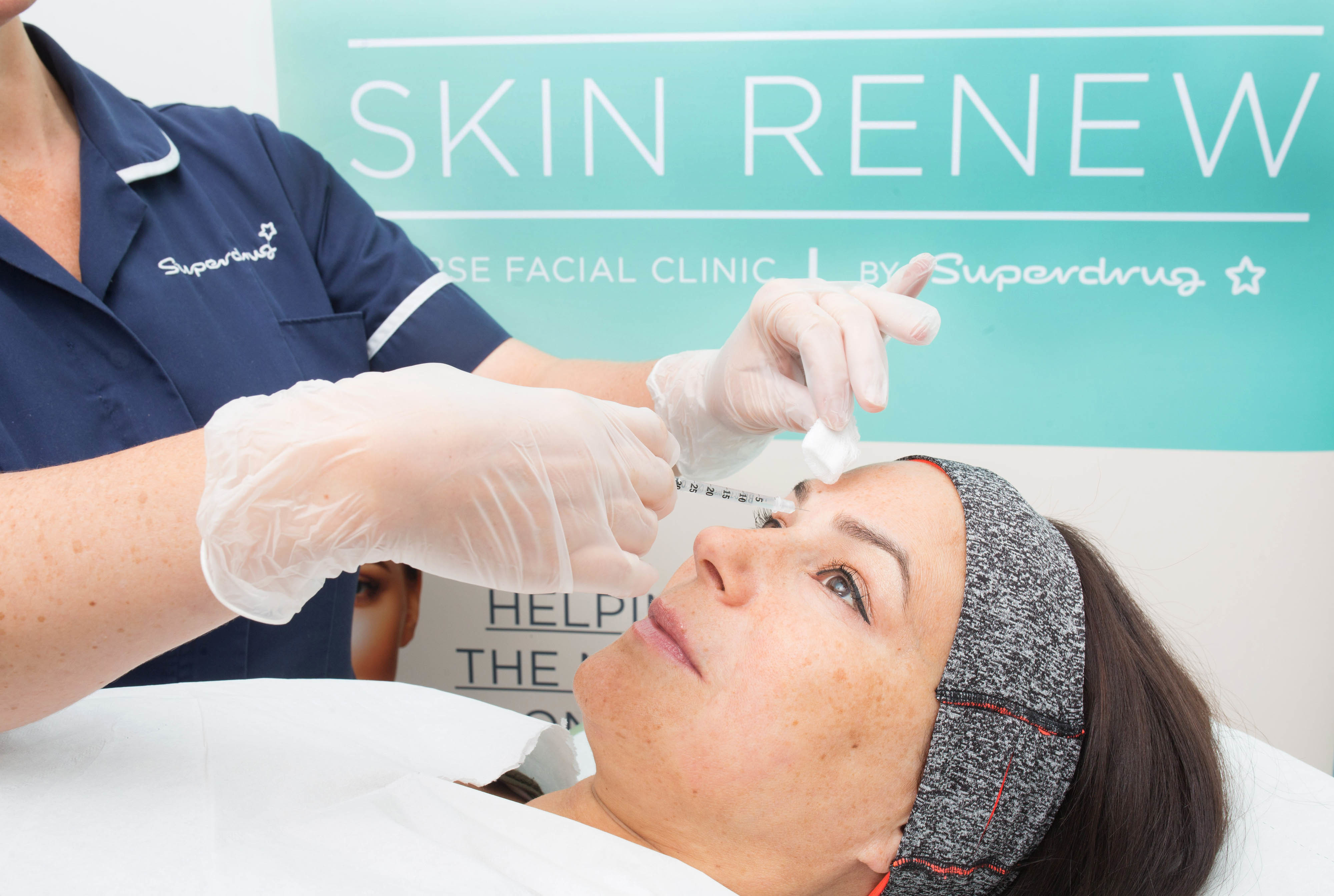 Treatments start at £99 for a standard forehead of crow's feet Botox treatment – which will be available this week at the brand's flagship store on The Strand in London. They plan to roll out further clinics across the UK. Juvederm lip fillers start at £199, and 'facial contouring', adding definition to the cheeks, chin and jawline, costs upwards of £498.
The pharmacy promises that the "highest practice standards" will be followed, with qualified nurses giving customers consultations in a private room, before a medical questionnaire is used to assess whether the procedure is appropriate for the individual. They don't say exactly what makes someone 'appropriate' though, just that a professional will assess the customer's needs.
It follows news last week that beauticians have been banned from joining a new register by the Joint Council for Cosmetic Practitioners to regulate cosmetic produces like lip fillers more closely and make treatments safer. Now it will only include doctors and nurses with medical training, but beauticians can still be on the list for other treatments, like chemical peels. The UK is pretty behind the rest of Europe when it comes to the regulation of injectables – the rules are stricter in lots of other countries.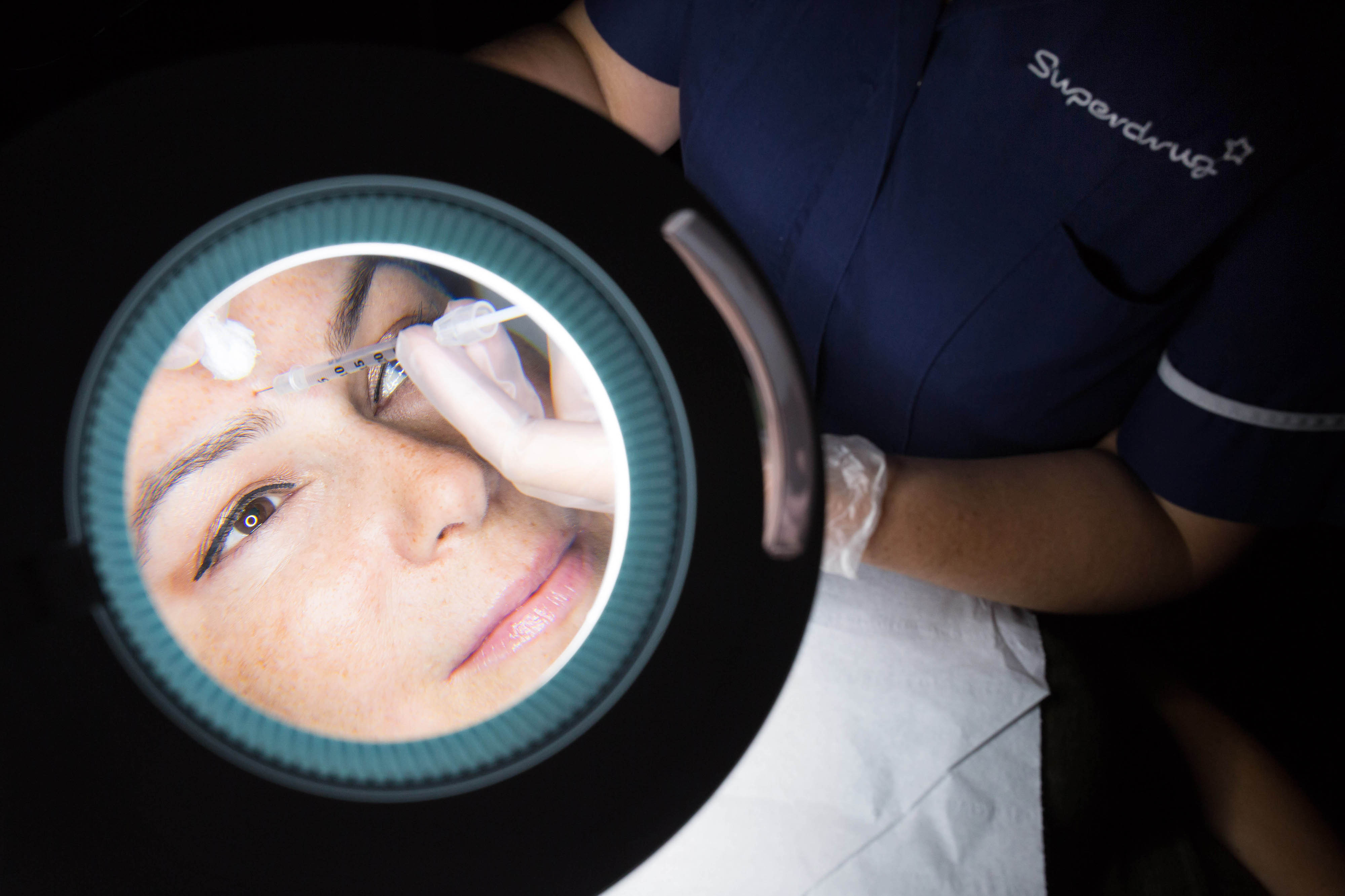 Caris Newson, head of health and wellbeing services at Superdrug, says: "Our minimum age for this service is currently 25 years old and over to ensure that, when supported by a full clinical consultation, our customers are able to make the best decisions about engaging in aesthetic treatments.
"We know from our research that feeling confident about how you look is linked to a person's wellbeing, and that's different for all of us. For some it might mean having their eyebrows threaded or getting their nails done, for others taking new vitamins or getting fitter, or it might be about smoothing out fine lines."
Although being available on the high street may make getting procedures like Botox and fillers seem as easy as going for a manicure, it's important to be aware that they are still invasive treatments and procedures like these always carry risks. You should also be aware that these procedures have limitations, results are temporary (most lip fillers last between six to eight months), there can be side-effects afterwards (bleeding, swelling, bruising, for example) and there's no guarantee you'll end up with the look you want.
Gerard Lambe, consultant plastic surgeon and BAAPS spokesperson, says: "While Superdrug may be hiring medically trained nurses, it is crucial members of the public do not treat having Botox and dermal fillers as casual beauty treatments, like brow threading or waxing.
"All kinds of risks can arise, from infection, to incorrectly applied needle placement over delicate facial muscles. Lip fillers are a real issue too and I often get women at my clinic needing corrective treatment following dangerously injected fillers.
"My advice is to always check your provider's medical qualifications, inspect the clinic for hygiene as well as health and safety, and always get proof that they are on the official JCCP register, which notably recently blocked beauty therapists from registering to do injectables, such is the seriousness of these procedures."
© Press Association 2018