Dubbed the new milliennial pink, sales of 'generation Z yellow' have suddenly shot up
8th Aug 18 | Beauty
The heatwave is also partly responsible for the spike in this sunny hue, Katie Wright reports.
When the term 'millennial pink' was coined some time in early 2017 (the truth about who invented it has been lost in the sands of social media), no one could have anticipated quite how pervasive the rosy shade would become.
It dominated fashion (from the hoodie craze on the high street to designers like Tom Ford), beauty (cult brand Glossier can't get enough of pink packaging and millennials have lapped it up) and even food, with travellers queuing around the block to get their hands on the latest Instagrammable soft serve ice cream or unicorn frappuccino.
But it looks like millennial pink's days may be numbered, with news that so-called 'gen Z yellow' has proven very popular indeed this summer.
Tu at Sainsbury's reports that sales of yellow clothing rose by 59% in May and 220% in June (compared to this time last year).
What exactly is generation Z yellow? The name was invented by Haley Nahman, deputy editor at the Man Repeller fashion website, named after the demographic cohort that comes after millennials – those born from the 1990's onwards.
"Just like millennial pink, gen-Z Yellow is not one particular shade, but rather several shades, from buttercream to melted butter and beyond," Nahman wrote last year, saying that influential artist Petra F Collins was one of the first proponents of the warm hue, using it heavily in the Fetish music video she directed for Selena Gomez.
"Gen-Z yellow is the natural evolution of millennial pink," Nahman says. "It maintains that pleasing-to-the-eye softness of the sweetest shades of millennial pink, but without the over-played infantilisation. It's both nostalgic and modern. It has zest, energy, optimism."
And isn't that what we need in the world right now?
Fast forward to summer 2018 and it's no surprise that sales of the sunny shade have spiked, especially in the UK where the heatwave has made colourful clothing a lot more appealing.
And it's not too late to get on board with this bright trend, because looking at the autumn/winter 2018 collections Gen Z yellow will be sticking around.
Not sure where to start? Then try adding a pop of yellow with accessories before graduating to colour blocking and finally head to toe. Here are five top picks on the high street.
1. Accessorize Thread Wrapped Wide Hoop Earrings, £7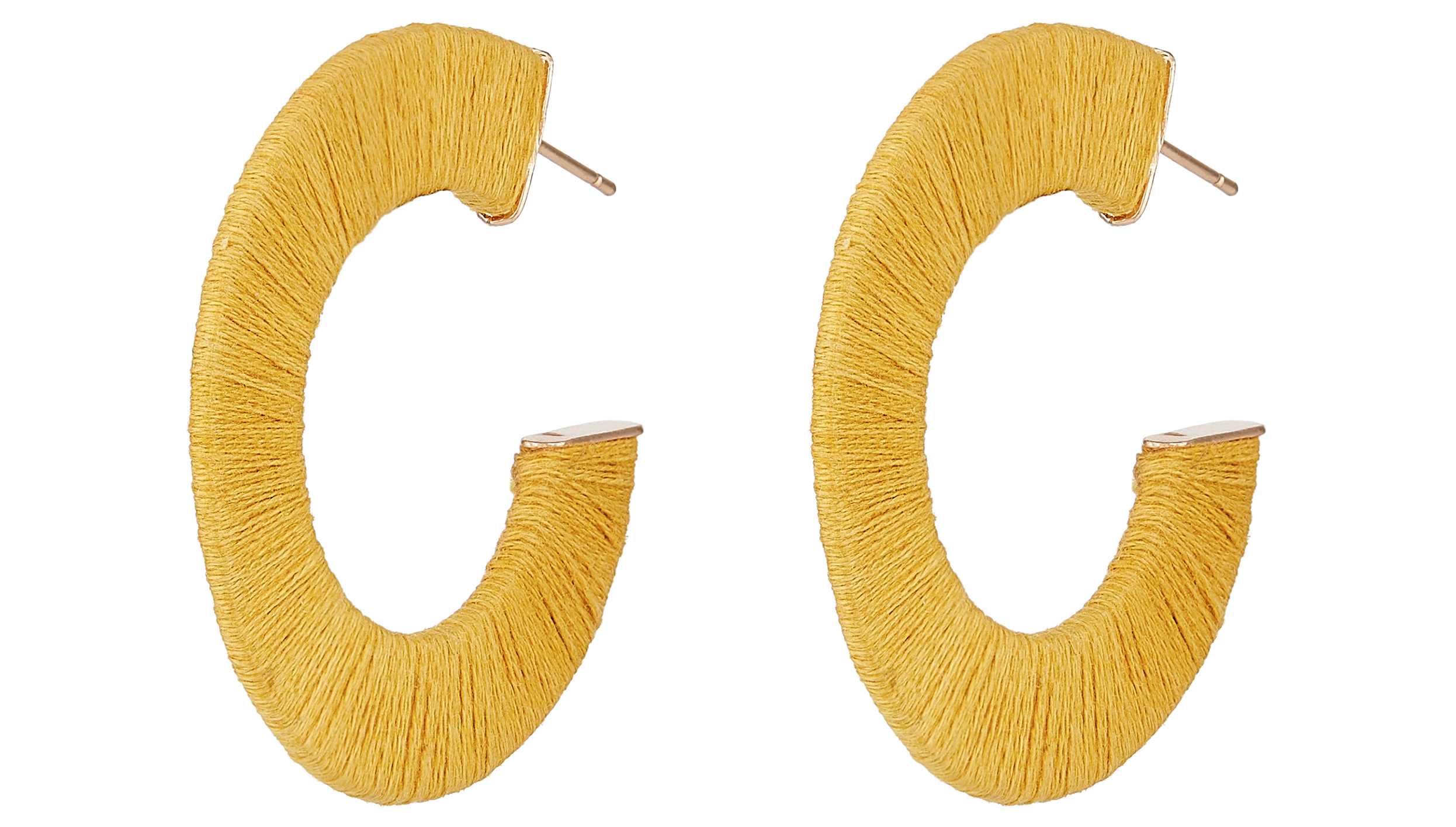 2. Cath Kidston Golden Yellow Henshall Leather Bag, £63 (was £95)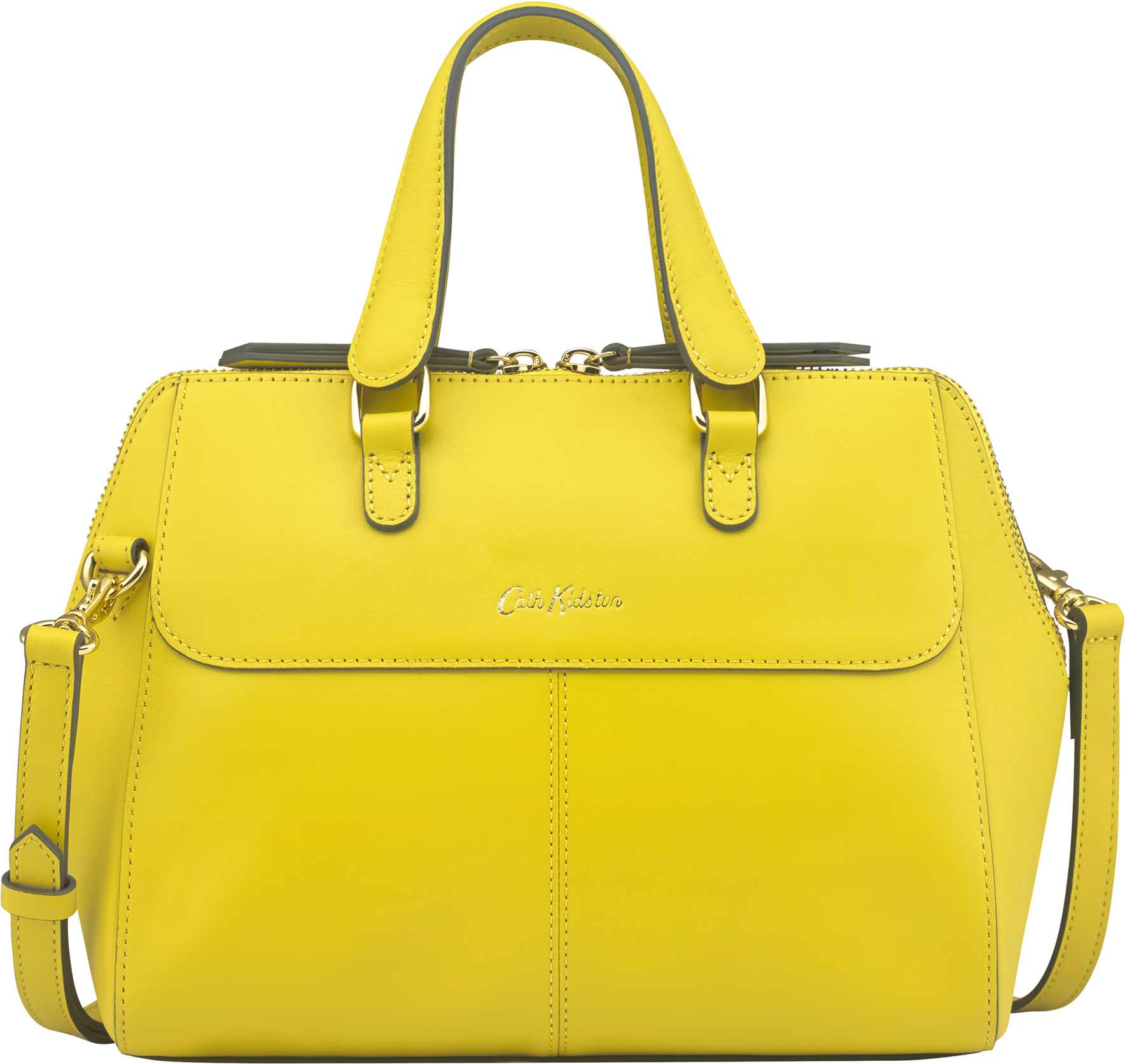 3. V by Very Jacquard Knot Front Top, £22.50 (was £32)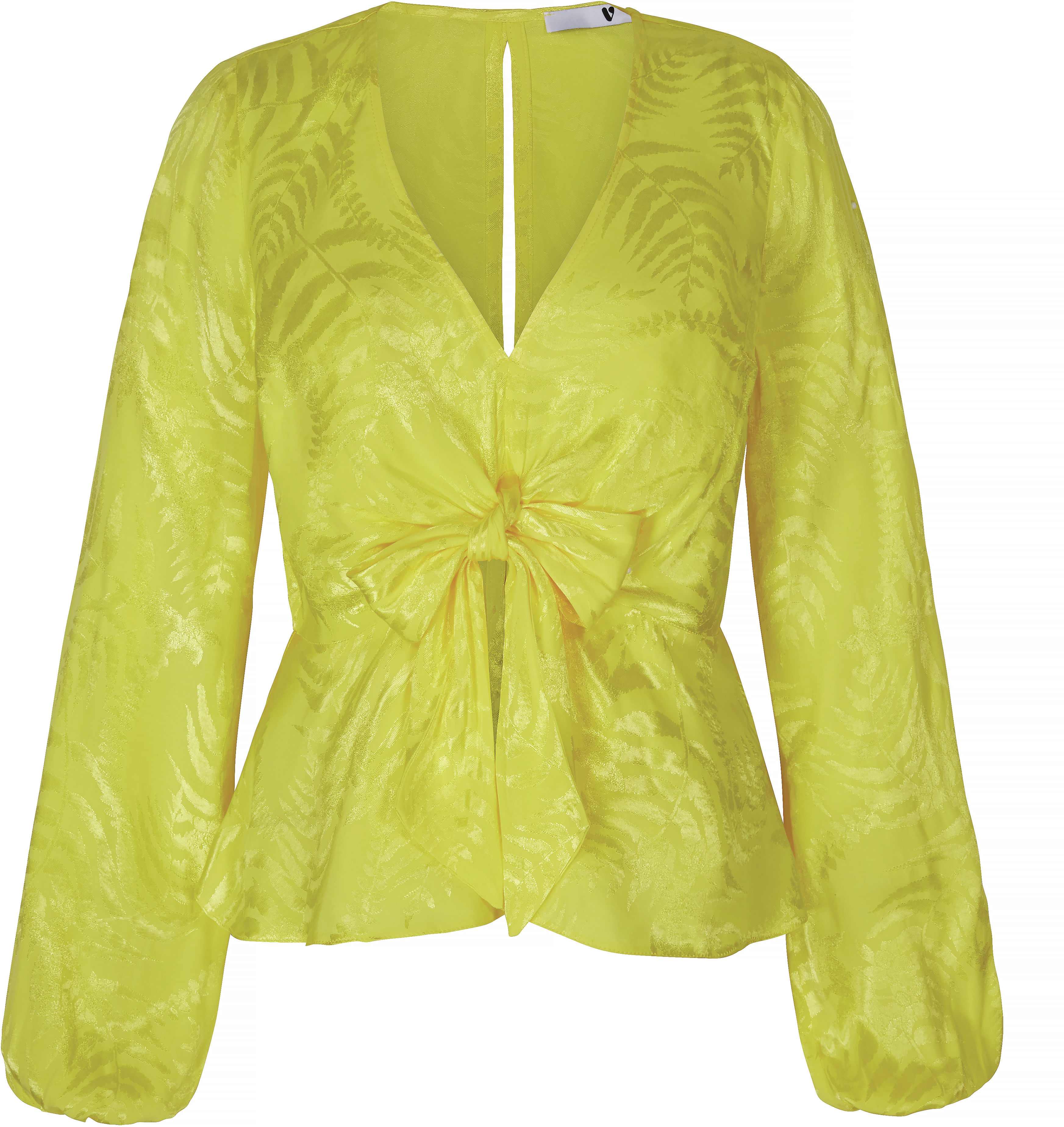 4. Yours Clothing Yellow Floral Tea Dress, £45.99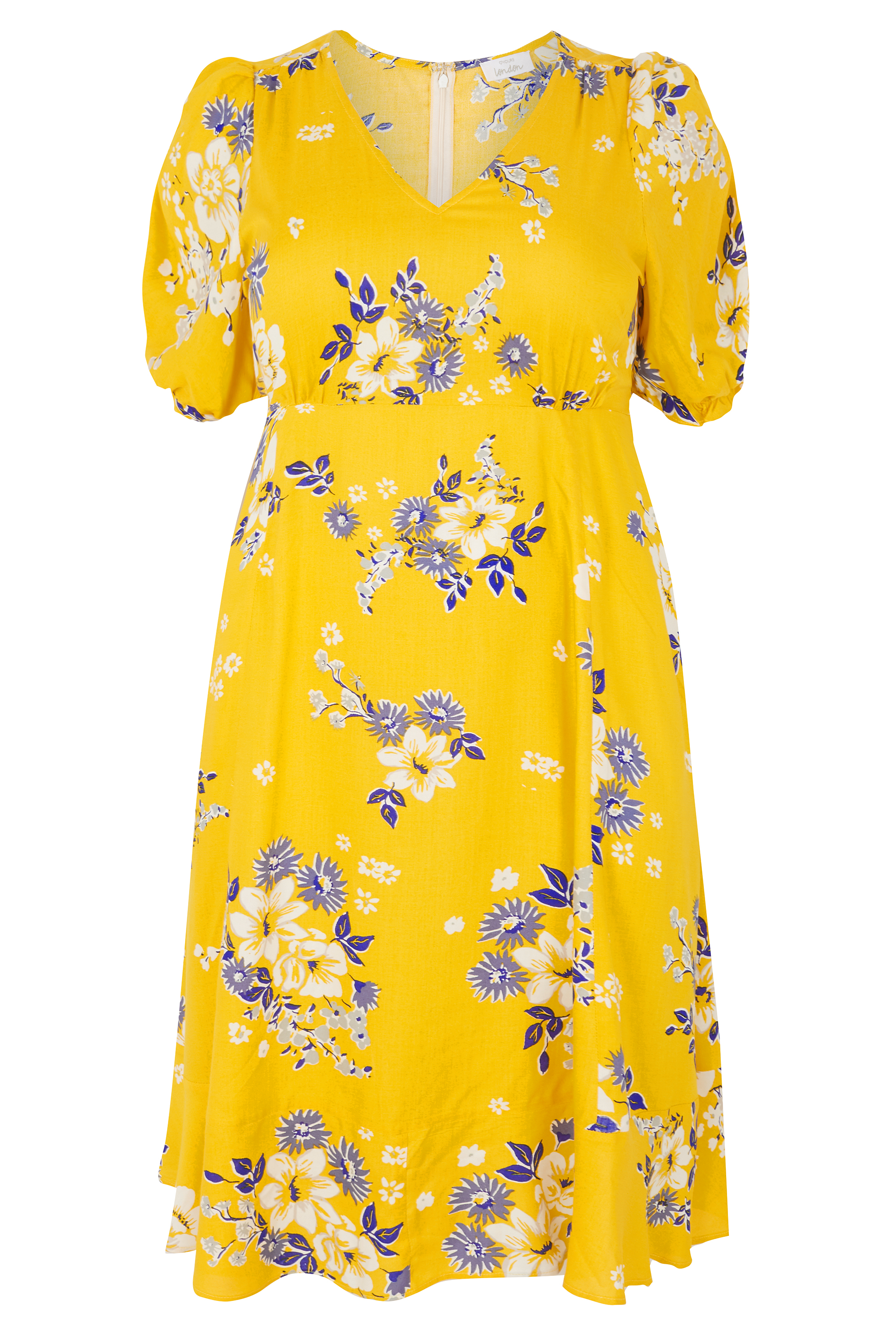 5. Roman Originals Yellow Halter Neck Culotte Jumpsuit, £45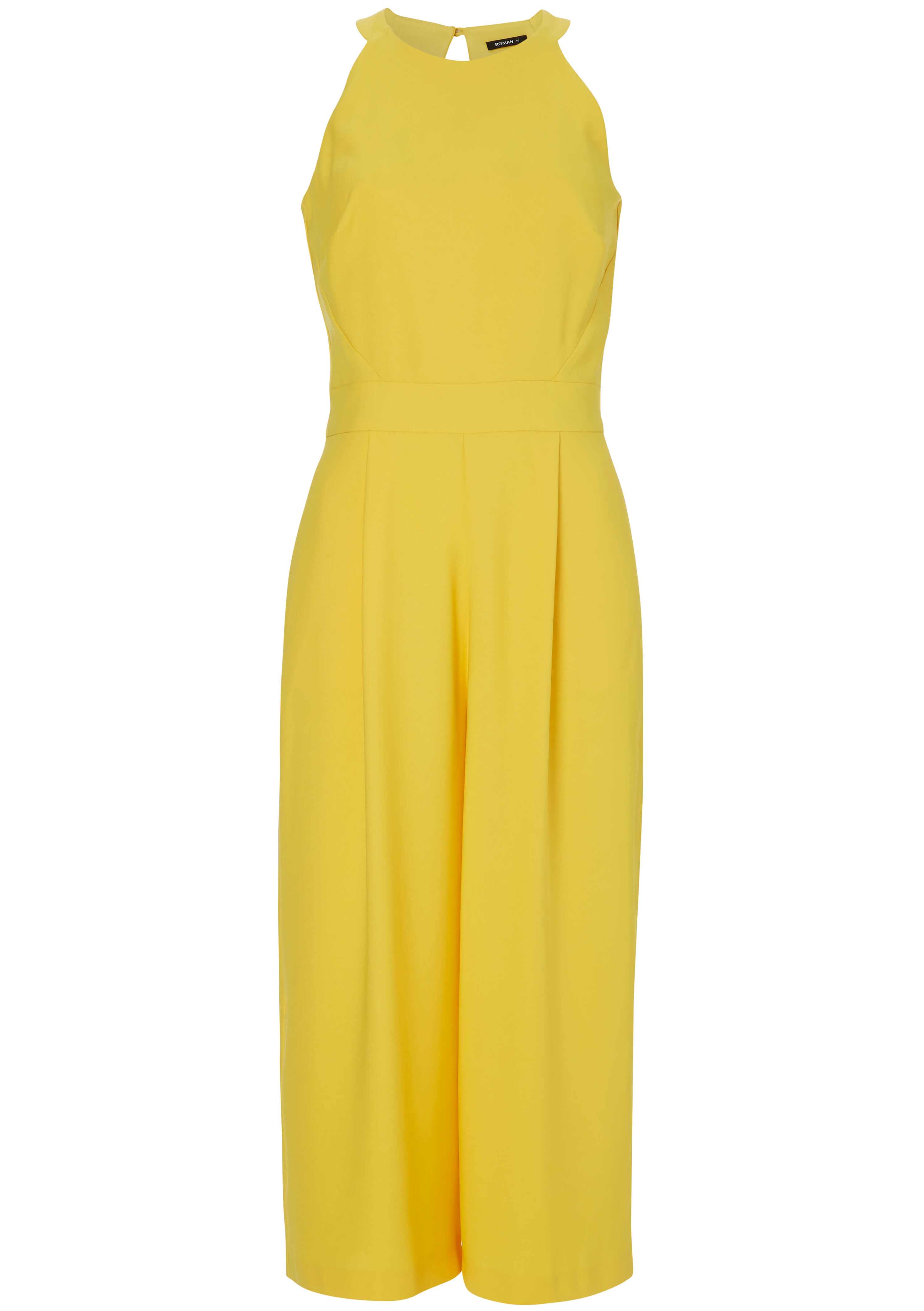 © Press Association 2018