11 things we've learned about fashion from Love Island 2018
19th Jul 18 | Fashion
As we near the end of summer's biggest TV hit, Katie Wright looks back on the trends that have emerged from the villa.
Love them or loathe them, you can't deny that the Love Island ladies look very sexy indeed – morning, noon and night.
Of course, it helps that, save for the odd humiliating costume-clad challenge, they do nothing but lounge about by the pool in swimwear and then get dolled up in order to lounge about by the fire pit.
Plus they have access to a daily selection of new clothes provided by the show's fashion partner Missguided.
But when it comes to holiday dressing, there are plenty of style tips we can take from this gorgeous lot.
As we start the countdown to the Love Island grand finale (we're all rooting for Jack and Dani, right?), here are 11 things we've learned about fashion from the reality series…
1. You can never have too many bikinis
Or swimsuits. The islanders have rocked an endless variety of sizzling one- and two-pieces this year, most of them in super-bright shades. According to Missguided, when Georgia wore this yellow tropical print bikini it led to a 532% spike in sales.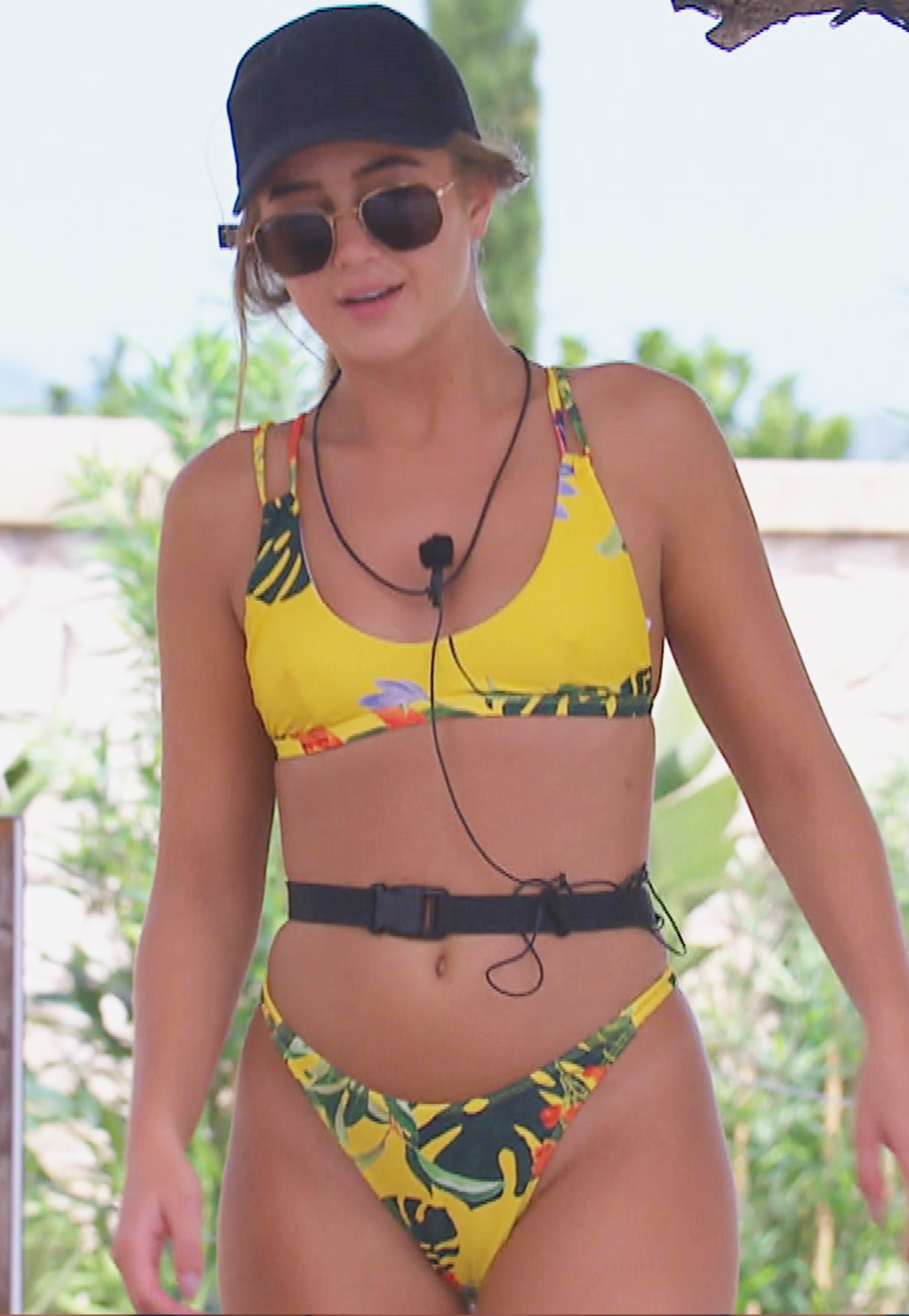 Missguided Yellow Tropical Minimal Thong Bikini, £18
2. Sharing is caring
The ladies may be fuming (quite rightly) when someone steals their man, but they're more than happy to share clothes. Samira and Megan both looked cute in the same silver denim skirt, and a very popular gold crop top and trousers set was worn by Rosie, Laura and Samira. Going on a girly holiday this summer? Make your wardrobes go further by swapping and styling each others outfits.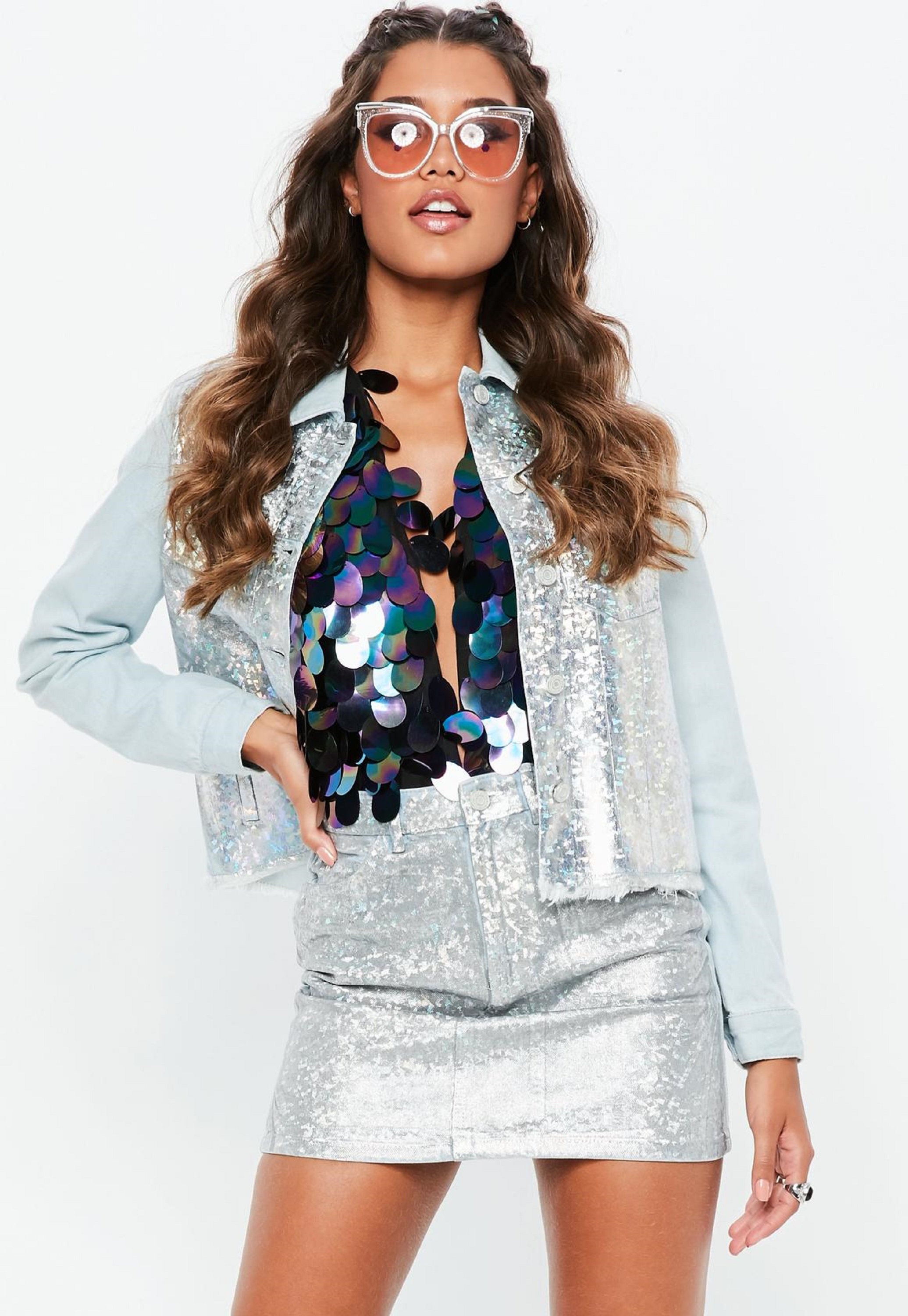 Missguided Silver Iridescent Foil Finish Denim Jacket, £27, and Skirt, £25; Tall Black Mermaid Bodysuit, £25
3. Underboob is the new sideboob
Last summer, swimsuits that were cut low on the sides to offer a hint of 'sideboob' were all the rage. Now the latest flesh-baring trend sees extremely cropped tops revealing 'underboob' for all to view.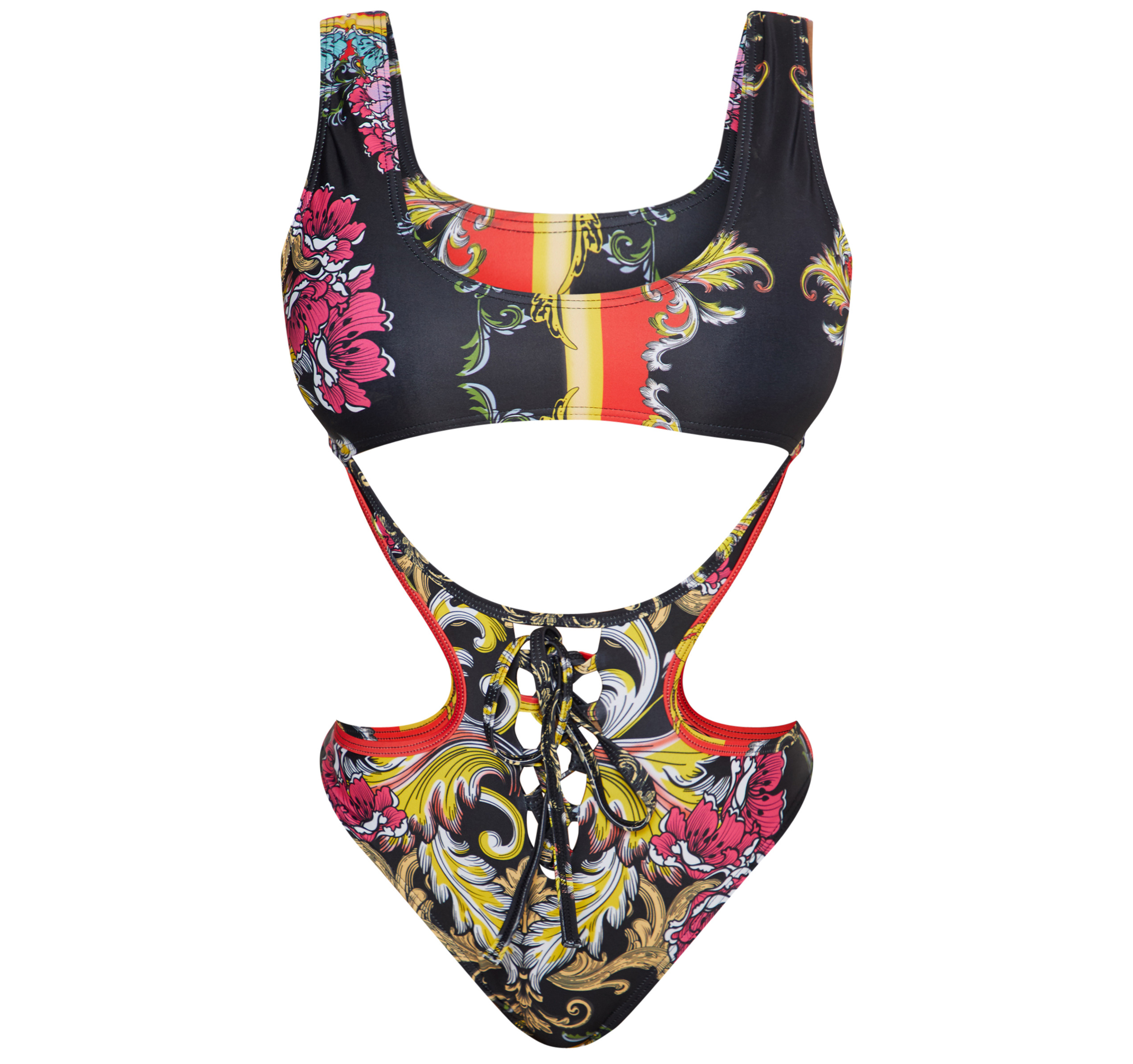 PrettyLittleThing Black Baroque Under Bust Cut Out Swimsuit, £18
4. Fashion rules are made to be broken
Some people say that you should only show off legs or cleavage, not both at once, but the Love Island beauties certainly don't subscribe to such a theory. They love a crop top and mini skirt combo, too, but they keep it cute with ruffles or prints.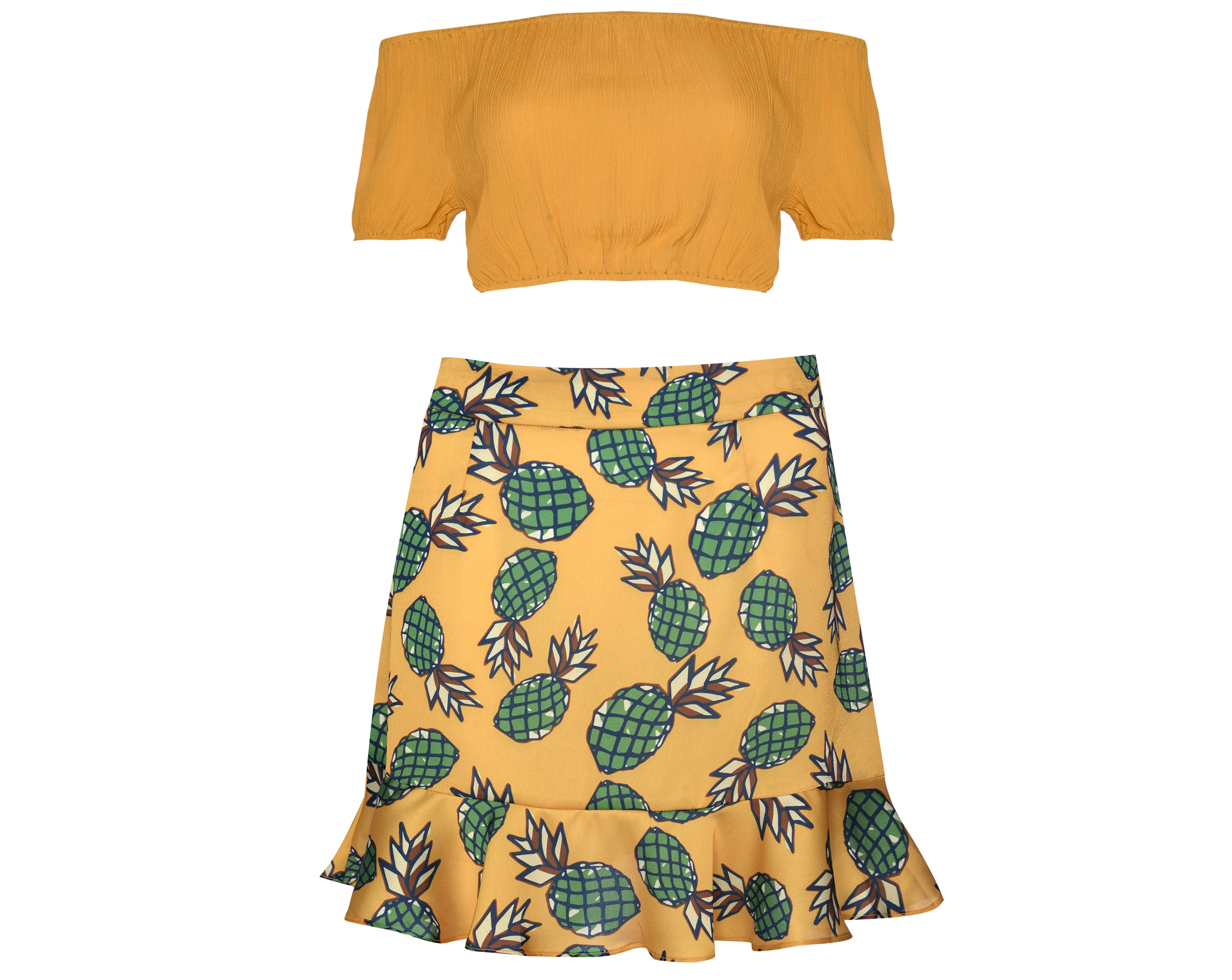 Glamorous Mustard Crepe Bardot Top, £18; Yellow Pineapple Print Frill Hem Skirt, £22
5. Thong bikinis are back
There were hints of bum-baring Brazilian bikinis making a comeback last summer. Now thong bottoms have gone well and truly mainstream with the islanders sporting the skimpiest of swimwear – all the better for showing off their peachy derrieres, of course.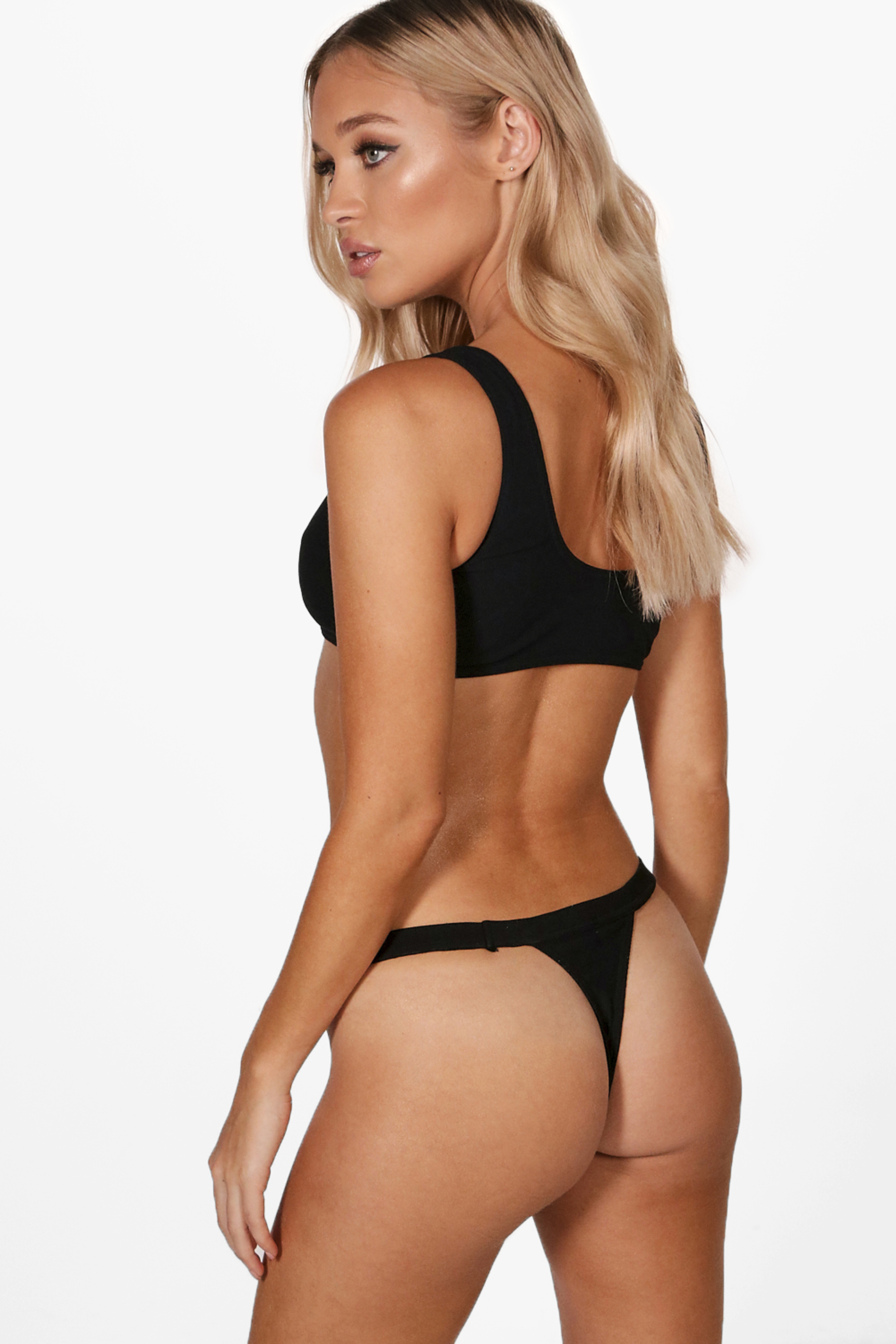 Boohoo Portugal Mix & Match Black Ribbed Crop Top, £10, and Thong Briefs, £8
6. How to dress for a day at a beach club
Heading to Ibiza or Mykonos this summer? Then you'll probably be sunning yourself at a swanky beach club where, if the Love Island crew are anything to go by, the dress code is bikini, sheer dress and heels.
Megan and Dani also love crochet cover-ups, with Missguided sales stats showing they've been some of the most popular pieces with viewers.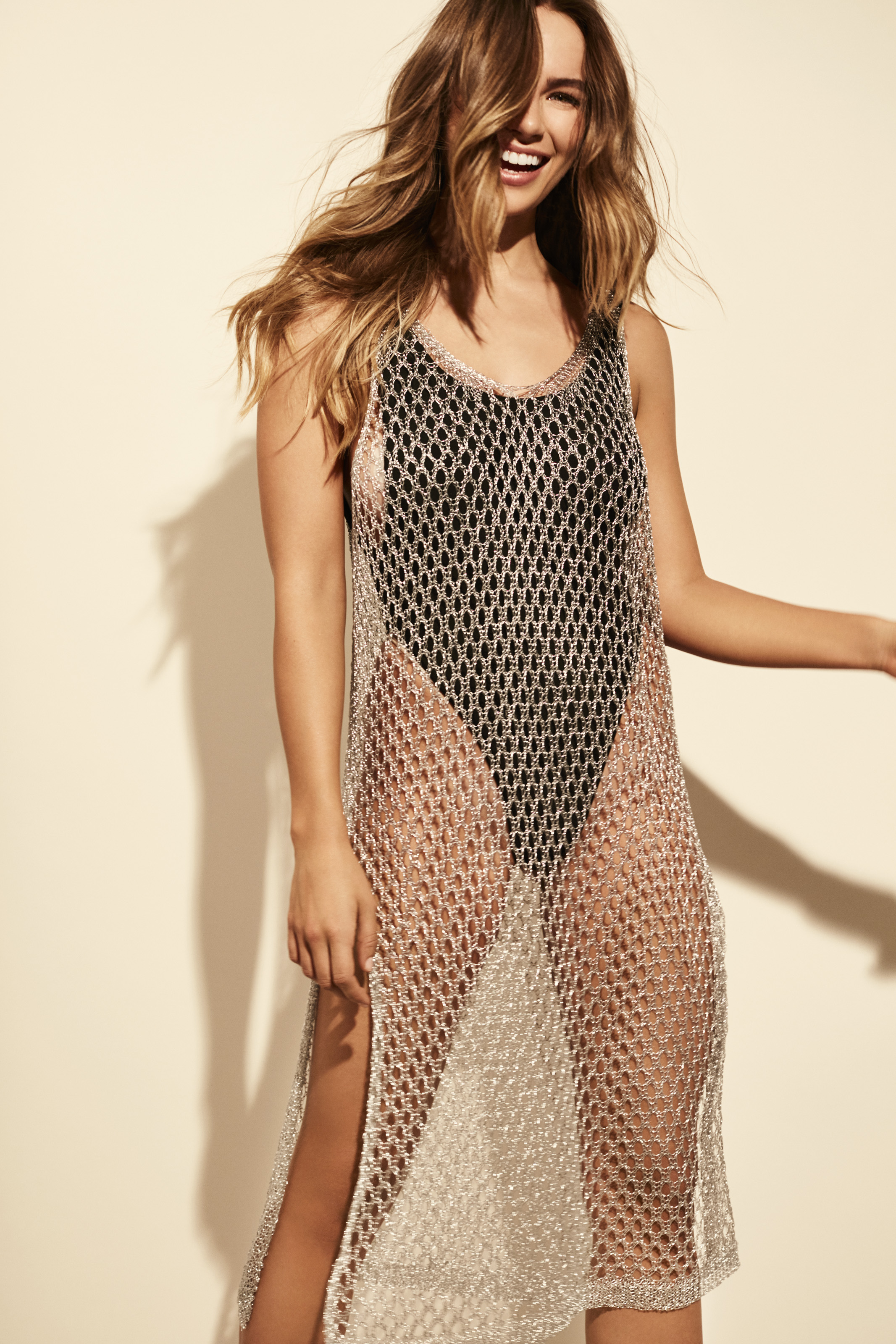 New Look Silver Glitter Lace-Up Side Sheer Beach Dress, £8; Black Plunge Wrap Underwired Bikini Top, £16.99; Black Brazilian Bikini Bottoms, £4
7. An LWD is all you need for hot summer nights
The LBD is an eternal fashion classic, but for summer it's all about the Little White Dress, as seen on Ellie and Zara when they breezed into the villa and sent the boys into a frenzy.
It must be said, however, that if you're not blessed with golden skin you might want to wait until your tan has developed a bit before pulling on such a pale dress – or make like the islanders and slap on some of the fake stuff.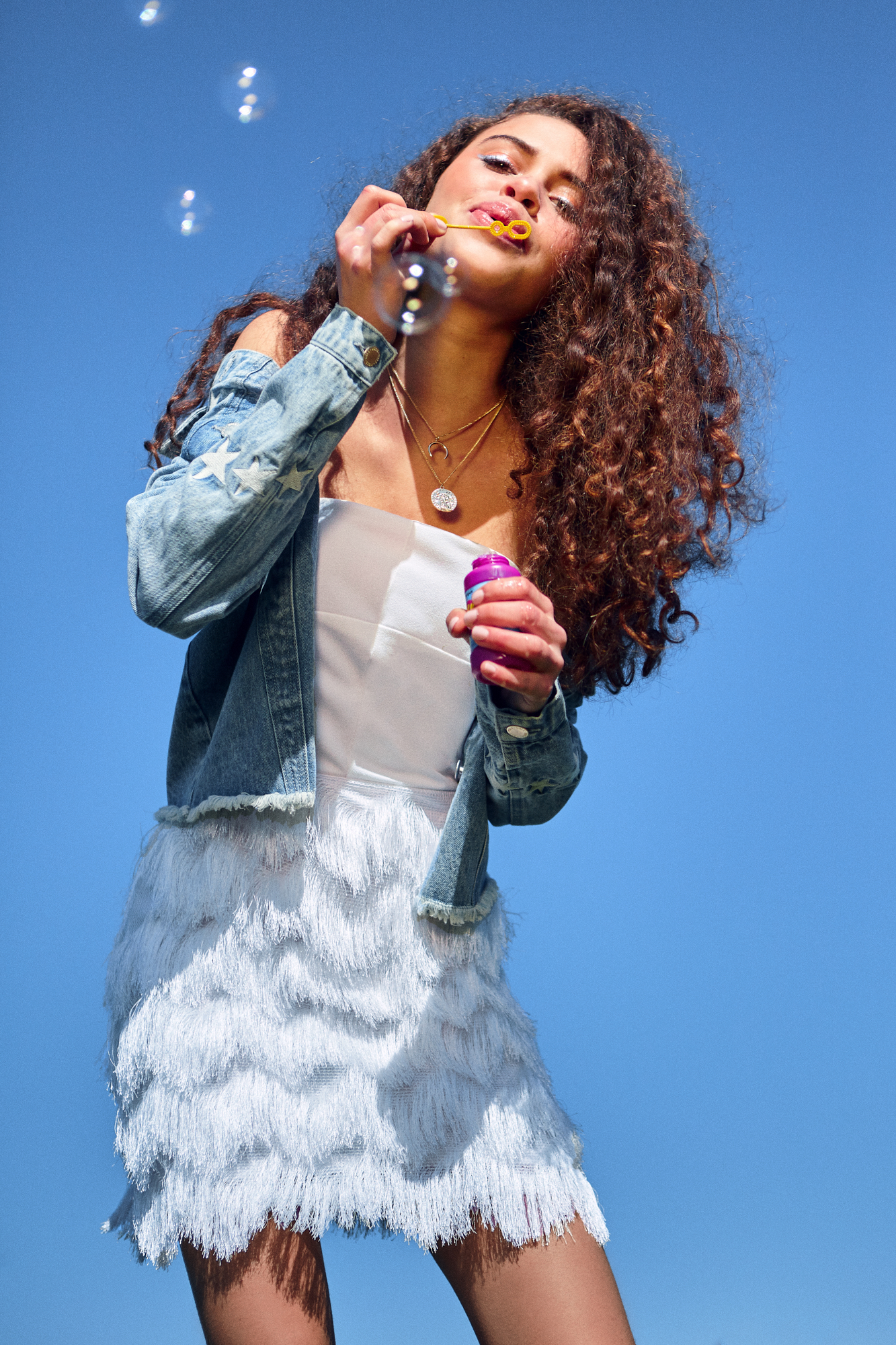 Miss Selfridge Western Embroidered Denim Jacket, £15 (was £39); White Fringe Skirt Bodycon Dress, £49
8. Bigger is better when it comes to sunglasses
The mini sunglasses trend that has been taking Instagram by storm? The Love Island lot are having none of it – they're sticking to massive shades, like Kaz's major cat-eye frames and Laura's mirrored aviators. And to be honest, if we had cameras pointed at our face from the crack of dawn, we'd be doing the same.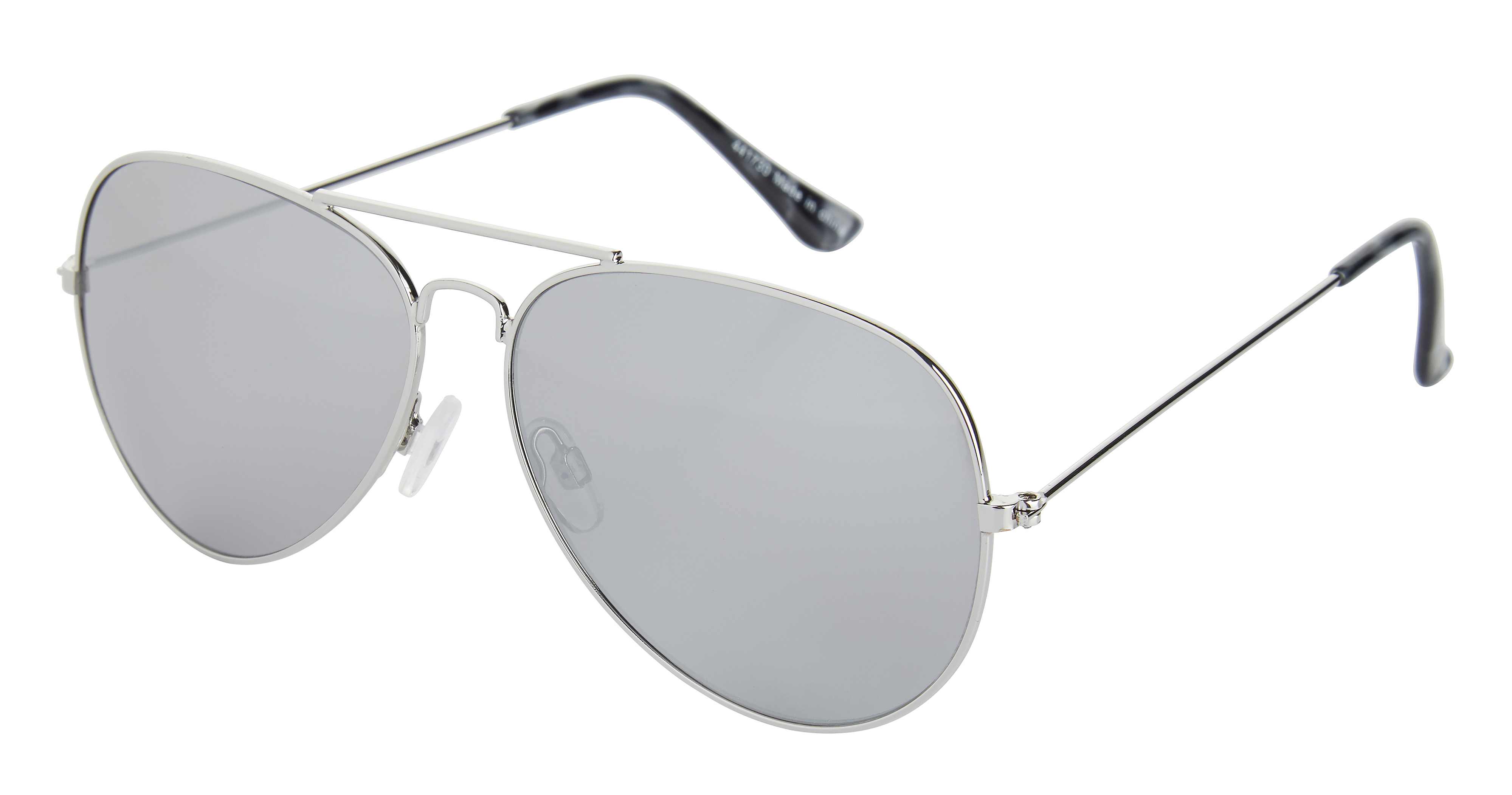 Monsoon Alexis Aviator Sunglasses, £12
9. If you've got a signature look, stick with it
This is a tip gleaned not from a contestant but from presenter Caroline Flack, who wears little bright playsuits almost exclusively.
And we don't blame her – these mini all-in-ones show off her enviable pins and there's no danger of the skirt riding up when she's strutting into the villa about to cause mayhem amongst the couples.
Topshop Pansy Jacquard Playsuit, £46
10. How to look stylish while you sleep
If you're anything like us, your sleepwear wardrobe consists of mismatched shorts and a selection of faded T-shirts . Not the ladies of Love Island, though, whose silky sets and slogan tees are oh so cute.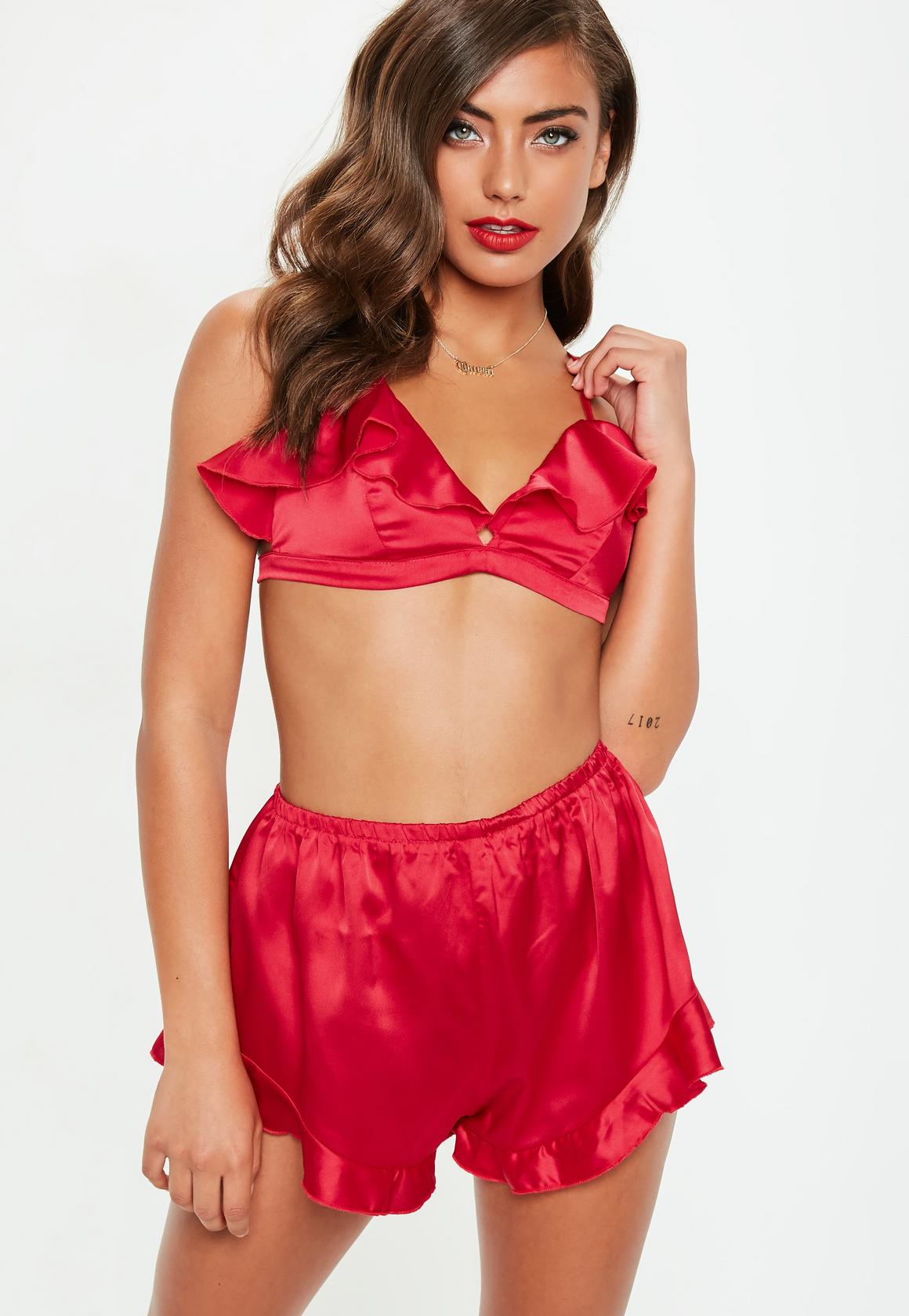 Missguided Red Frill Bralet and Shorts Satin Pyjama Set, £15
11. Everything looks better in slow-mo
Obviously they're totally staged but who doesn't love the slow motion musical montages whenever the islanders get dressed up and have a party? Now, we're not suggesting you hire an entire camera crew, but if you want to make your holiday instagrams better? Crank up the tunes, get to work with the slow-mo feature on your iPhone and watch the likes roll in…
Watch Love Island on 3e and 3player
Just Eat delivers Love Island on 3e


© Press Association 2018