As it's rumoured she's engaged, here's a look back at Ariana Grande's most iconic fashion moments
12th Jun 18 | Beauty
Katie Wright charts the pop star's style evolution.
Starting her performing career at the age of 13, Ariana Grande has grown up in the public eye, so we've seen her style evolve more than most celebrities'.
Now there are rumours that the actor turned pop star might be on the hunt for the most important outfit of her life: a wedding dress.
The 24-year-old has been reportedly only been dating comedy writer Pete Davidson for just a few weeks.
Throughout their whirlwind romance, the pair have posted a series of gushing comments on each other's Instagram accounts and now the singer has been responding to fans' comments about her alleged engagement. Adding fire to the rumours that they might be planning to tie the knot.
We're already excited about the prospect of the petite beauty in a bridal gown, so while we wait to see if they'll be an official announcement, here's a look back at Grande's evolution from pop princess to style queen…
As a former kids TV actor, Grande has been strutting her stuff on the red carpet for years. Early on in her career she favoured pretty, demure dresses, like this lacy number at the 2013 MTV Europe Music Awards.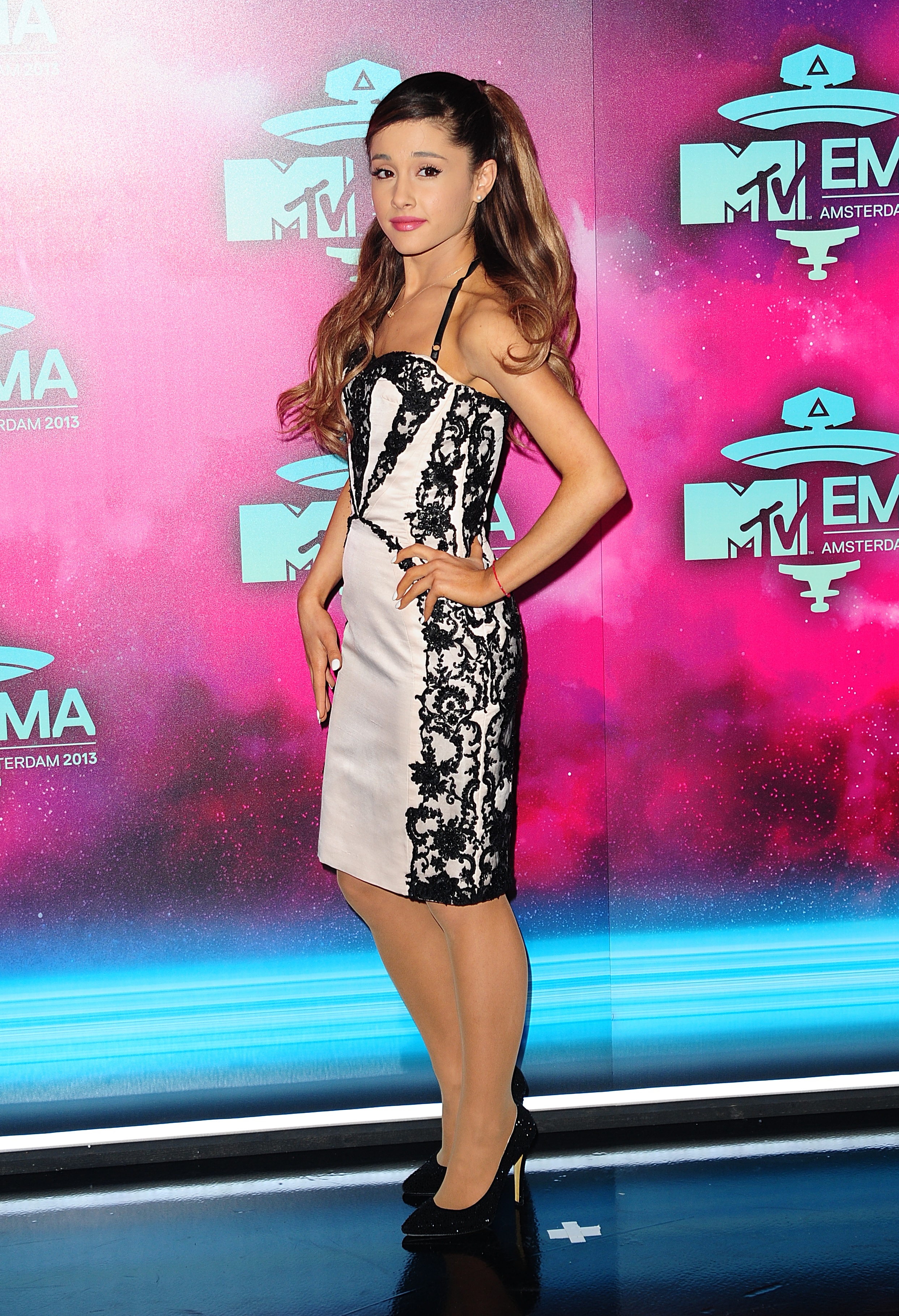 But as she made her transition from acting to music, Grande began experimenting with more revealing outfits, both on and off stage.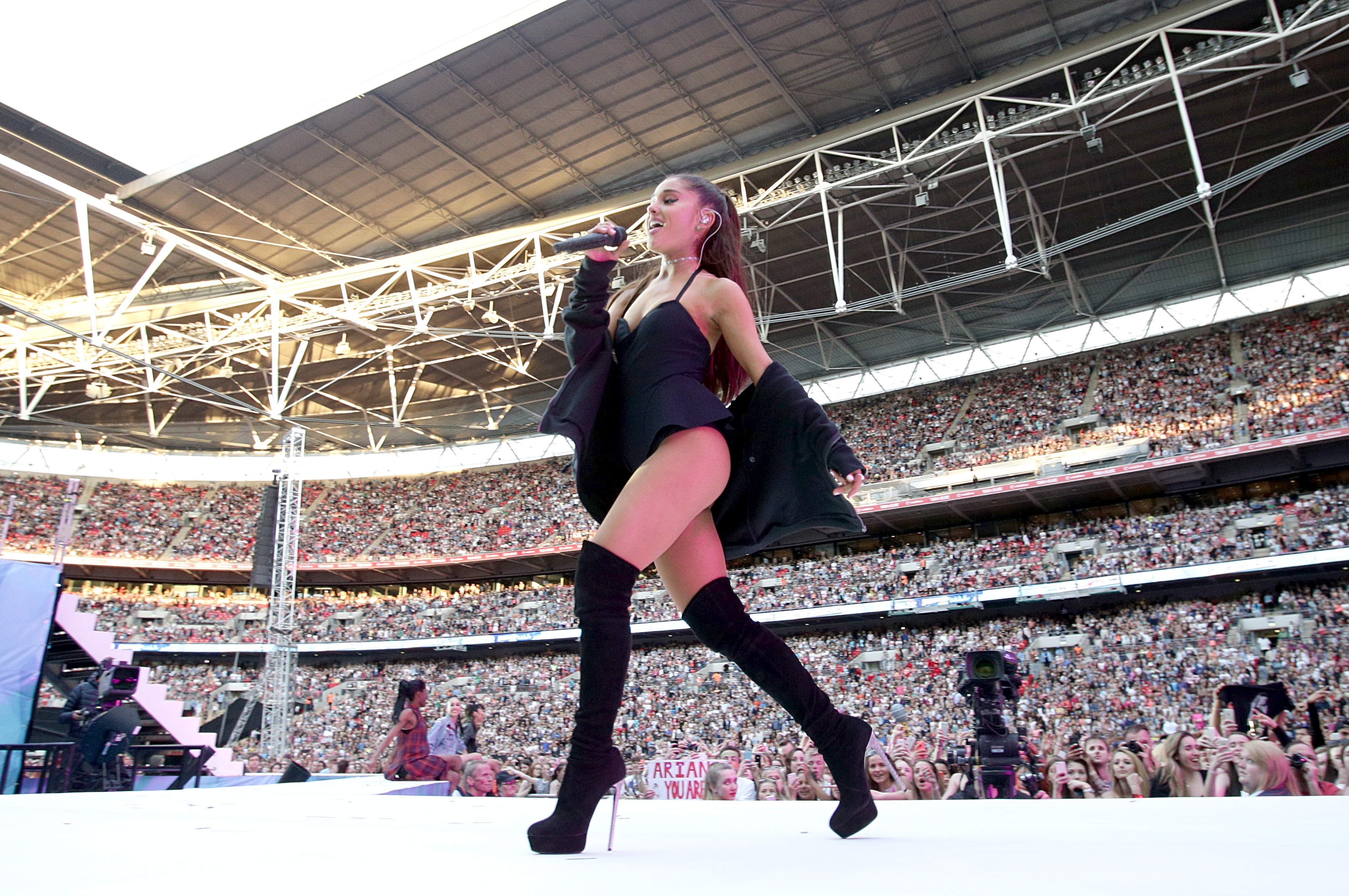 Recreating the athletic setting of her Side To Side music video, Grande performed at the 2016 VMAs in a black-lit ensemble, managing to sing, dance and even ride a stationary bike, all while wearing insanely high stiletto heels.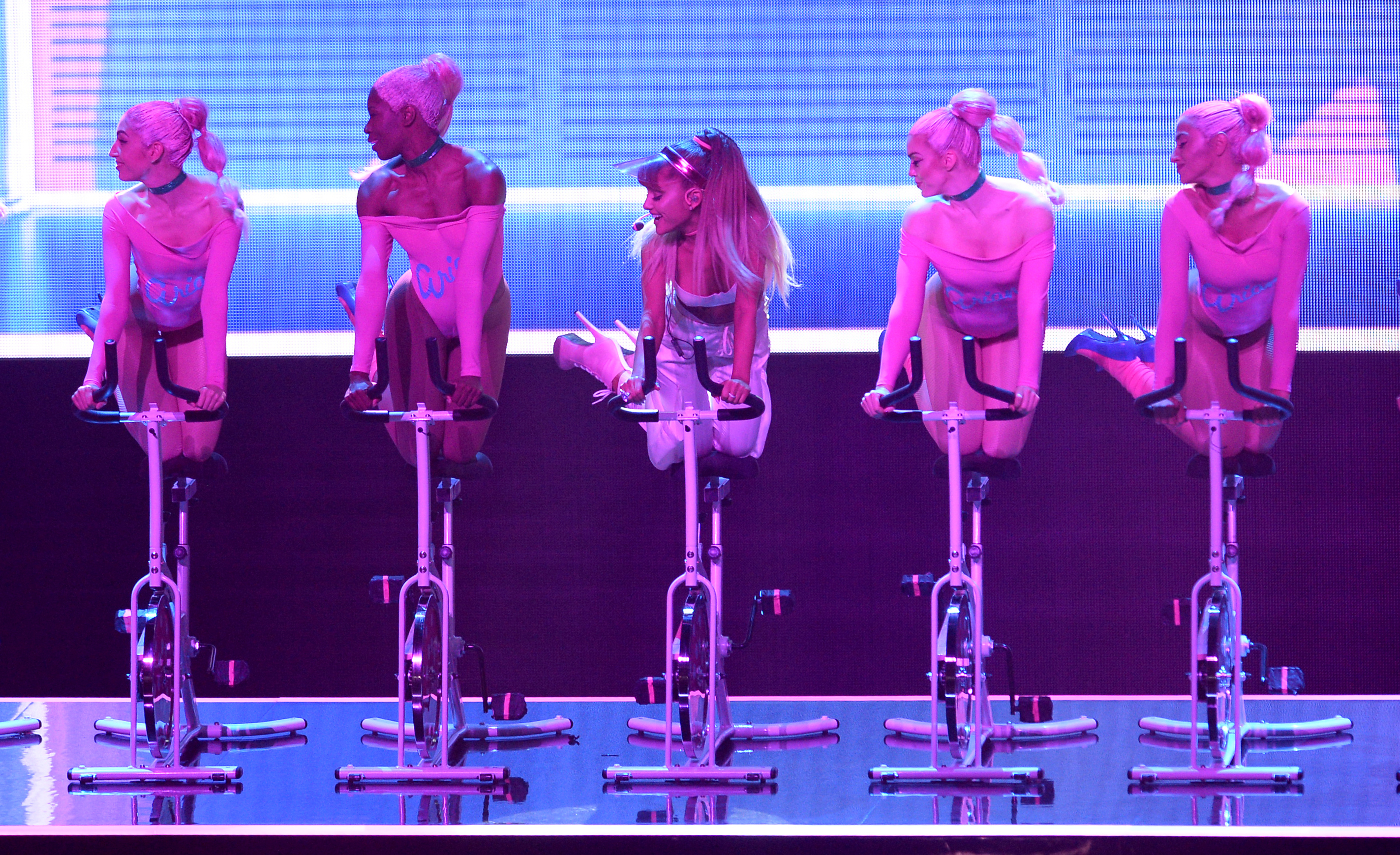 At just five feet tall, high heels have become an essential part of the pop star's style and she's rarely seen in flats, even when she's off duty.
While on stage, over-the-knee boots are a footwear favourite, teamed with mini skirts or cute two-piece sets.
Another Grande signature? Bunny ears, which were first seen in her video for Dangerous Woman in 2016. It's reported that her maybe-fiance has already got a bunny ears tattoo of his own in tribute.
When it's not covered by a bunny ears mask, Grande's high ponytail has become such a part of her look she's almost unrecognisable without it, as on the cover of July's British Vogue.
One of the singer's most iconic ponytail moments was on the cover of her 2014 album My Everything, her flowing locks cascading over a black crop top co-ord set.
And who could forget the singer's moving performance at the Manchester One Love benefit, just two weeks after the terrorist attack at her concert, which killed 23 people.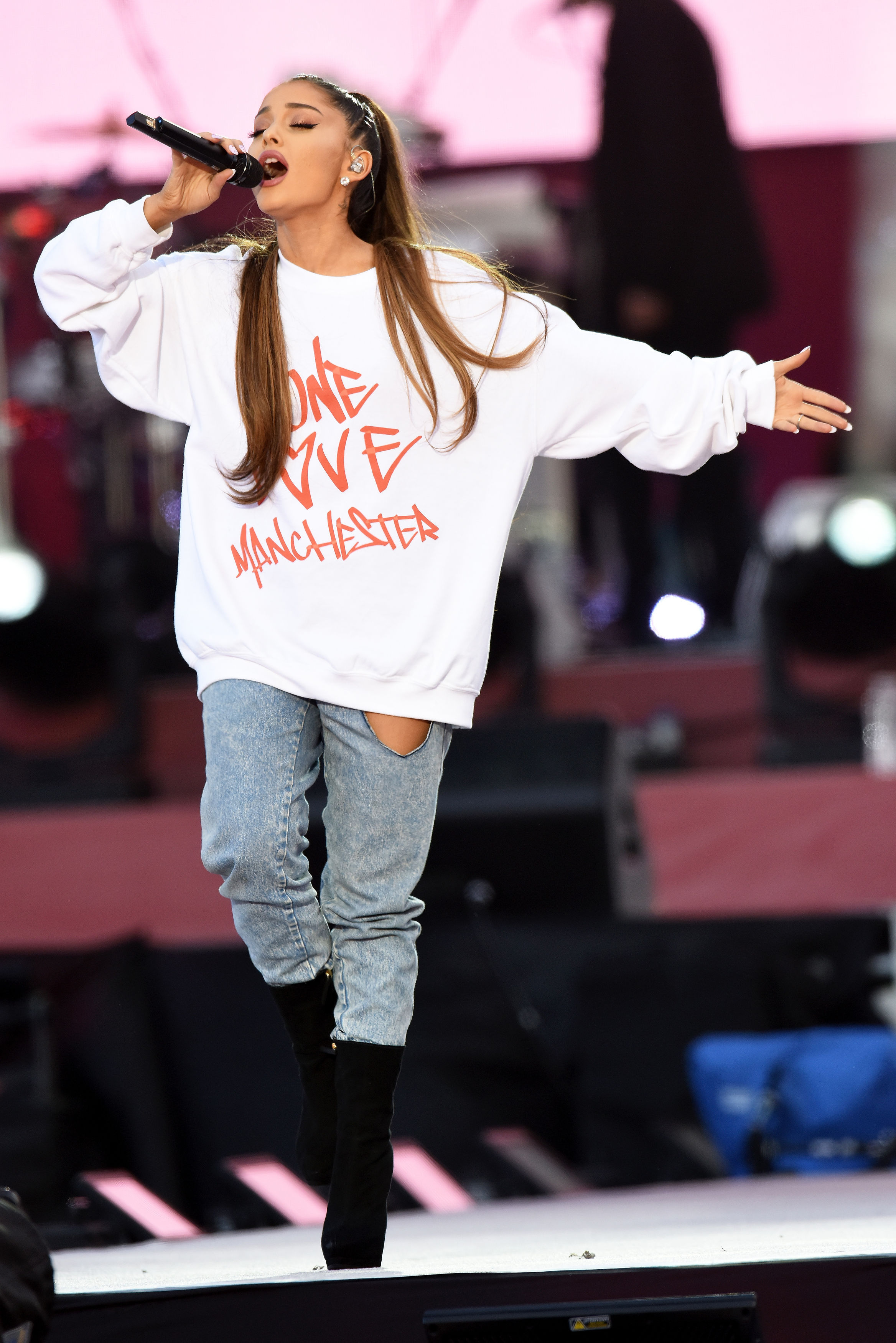 For all the mini skirts and short-shorts, Grande sure knows how to rock a designer gown. Her most recent high fashion moment came at this year's Met Gala in a voluminous Vera Wang number with a bow headpiece that looked like a couture version of her famous bunny ears.
As for a best ever video look? It's got to be Problem. Shimmying in a black sequinned Sixties style shift dress and white go-go boots, flinging that famous ponytail about, Grande proves that for her, looking fabulous is never a problem.
© Press Association 2018