Glitter, halter tops and two hats at once: 8 of the wackiest trends from London Fashion Week Men's
11th Jun 18 | Beauty
The SS19 menswear shows brought us some unique looks, reports Katie Wright.
London Fashion Week's menswear edition may be shorter and not as high profile as the women's event, but in terms of creativity the guys absolutely give the girls a run for their money.
Three days of SS19 catwalk shows gave us so many mind-bogglingly weird and wonderful garments it's hard to know where to start.
Of course, these high-concept pieces won't necessarily make it on to the shop floor come spring next year – and there were plenty of stylish, wearable clothes as well – but there's more fun to be had perusing the most out-there outfits.
As menswear week comes to a close, let's look back at the wackiest spring trends…
1. Halter tops
Daniel W Fletcher gave men a new way to show off their physique with shoulder-baring halter tops, possibly inspired by the Duchess of Sussex's evening wedding dress?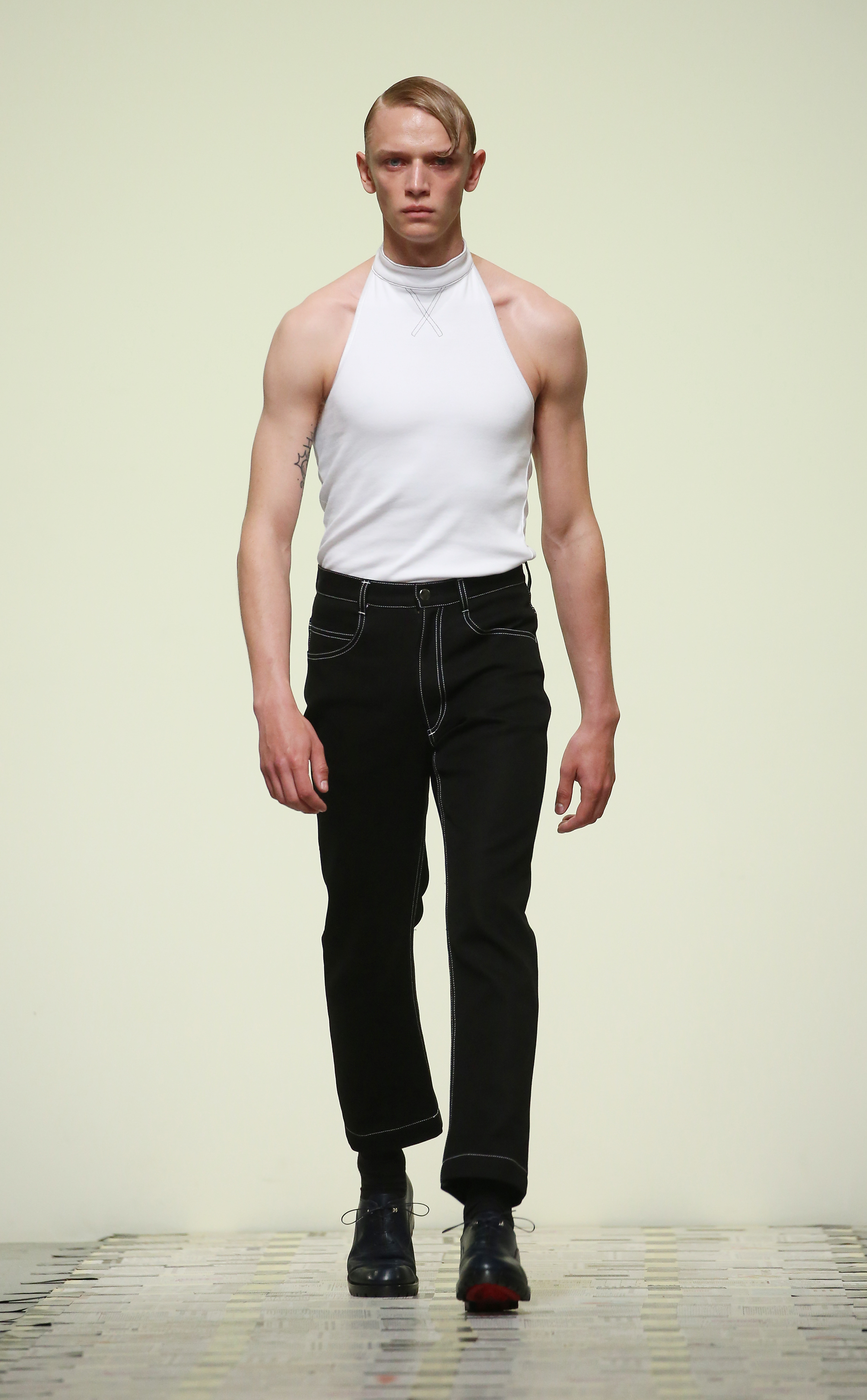 2. Pink
We're all for men embracing this traditionally feminine colour, but neon pink jacket, T-shirt, shorts and socks altogether? As seen on the Iceberg catwalk, it's a bold move.
3. Multiple hats
Fashion week offers inspiration from the audience, not just the guys on the runway. Spotted outside the main showspace, stylist Abdel Keita Tavares rocked not one but two of his signature red wide-brimmed hats at once. The stylist was carrying yet another hat, with unconfirmed reports suggesting he later wore all THREE at once. He is truly a visionary.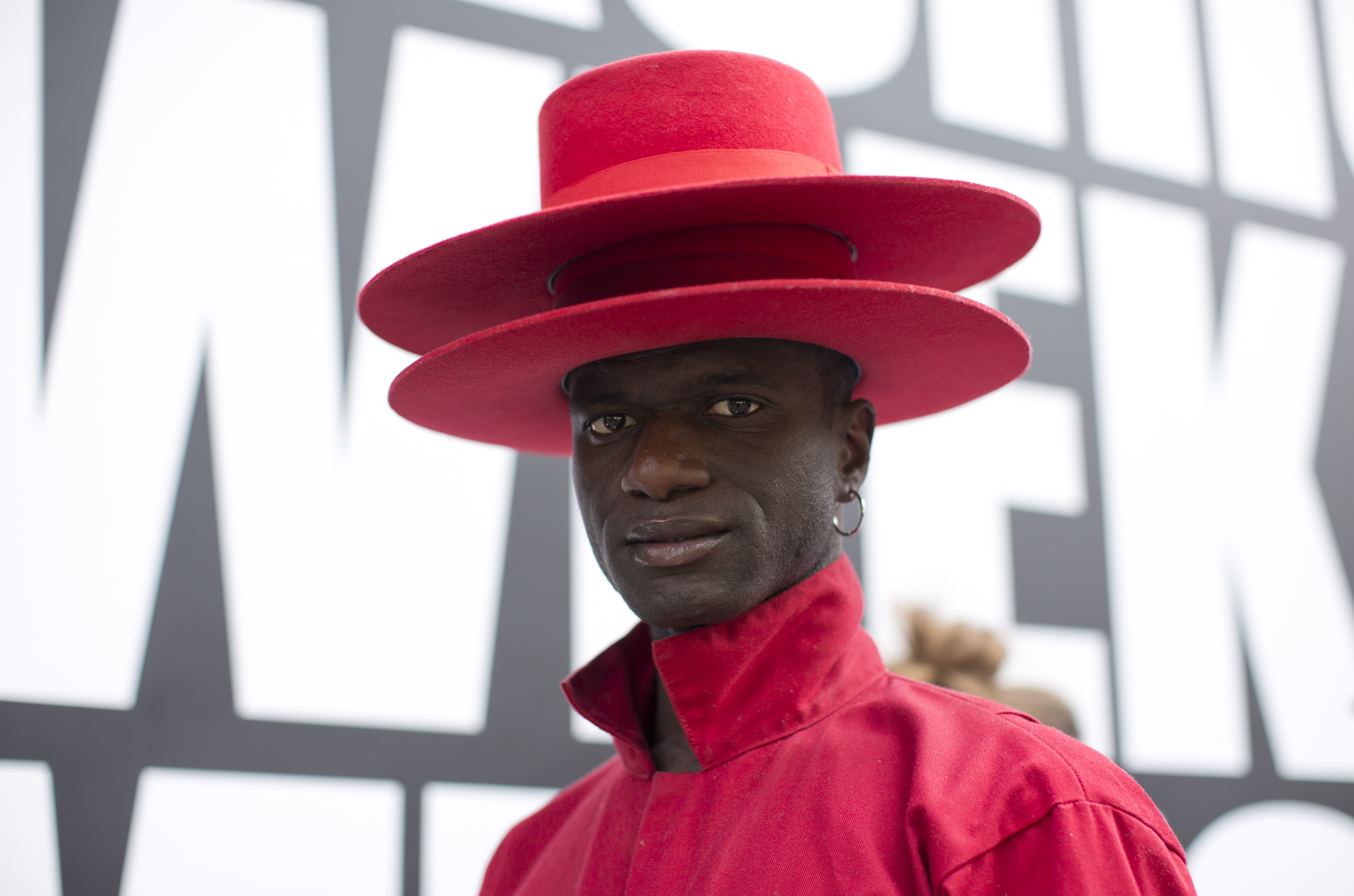 4. Stars
When Christian Dior unveiled his 'new look' in 1947, the nipped in waist and full skirt style ushered in a new era in womenswear. Will a droopy star, as seen on the Rottingdean Bazaar catwalk, be the defining silhouette of the next 50 years in men's fashion? Only time will tell…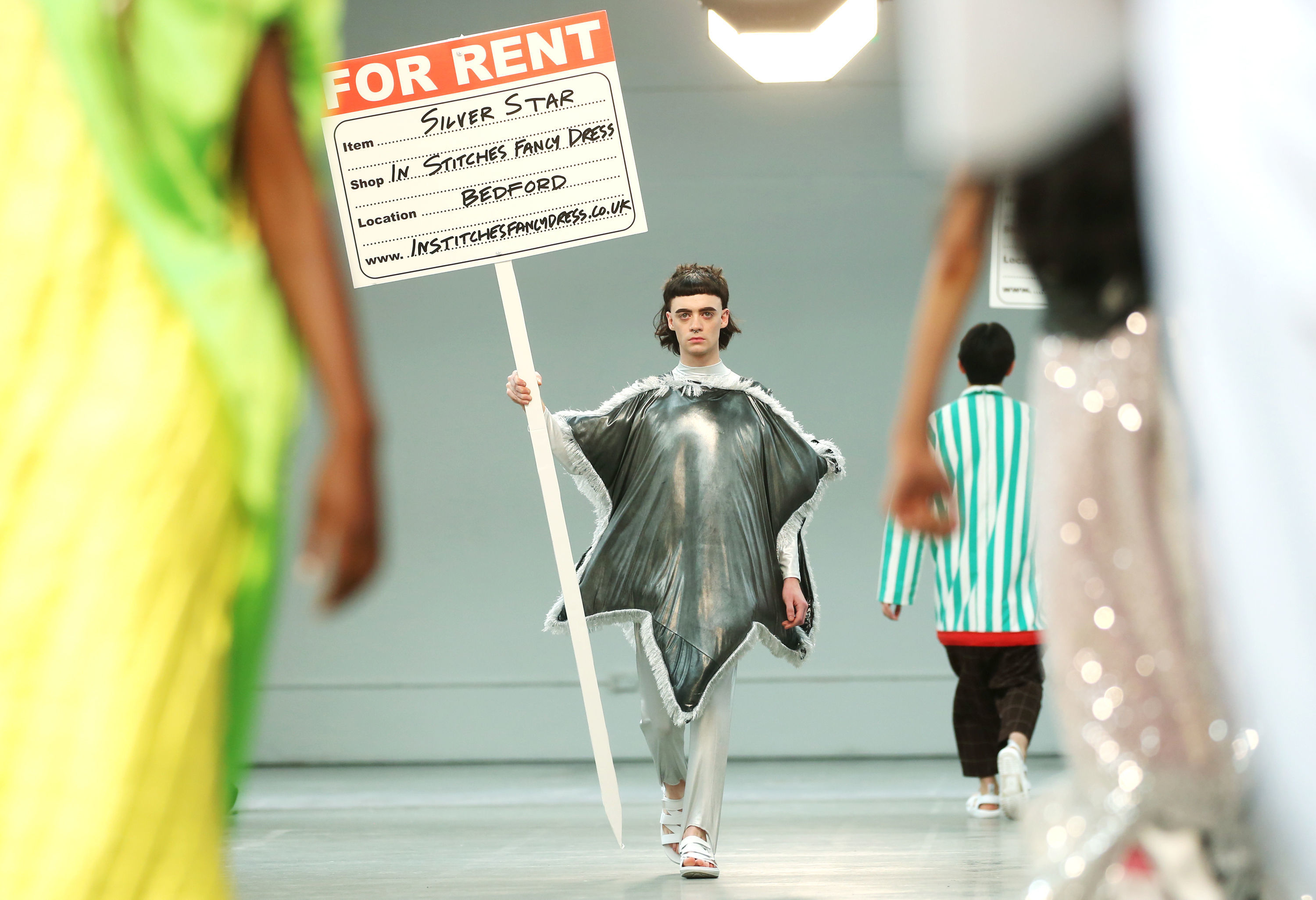 5. Glitter
Part of the Fashion East showcase for emerging designers, the Art School show was a riot of glittery evening gowns (yes, for men), tinsel wigs and bare-chested models with sparkly flecks all over their torsos. Functional? Not really. Fun? Absolutely.
6. Vinyl
'Plastic fantastic' was a big womenswear spring trend with see-through raincoats, bags and accessories seen on the catwalks. Now men are getting a look in thanks to outwear specialists A-Cold-Wall's vinyl zip tops, so now you can repel the rain and flash your six-pack at the same time…
7. Face paint
Stefan Cooke didn't stop at printing T-shirts and bomber jackets – models' faces were daubed with graphics from the collection too.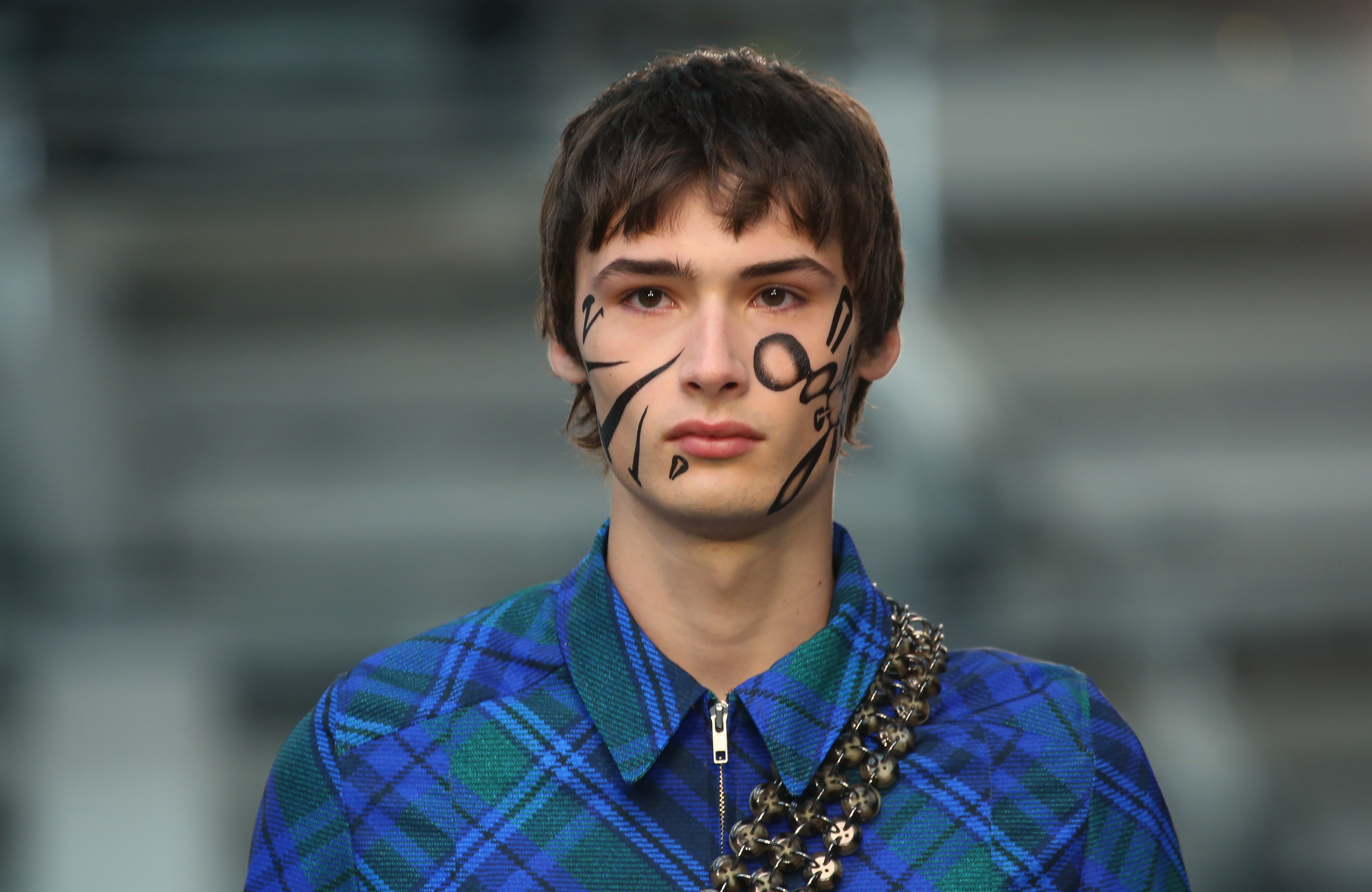 8. Backpacks
Forget those neat and sleek leather backpacks that are all over the high street right now, at the Berthold show it was all about mega military-style rucksacks. Basically, if it doesn't look like you're going trekking round South America for at least three months your bag isn't big enough.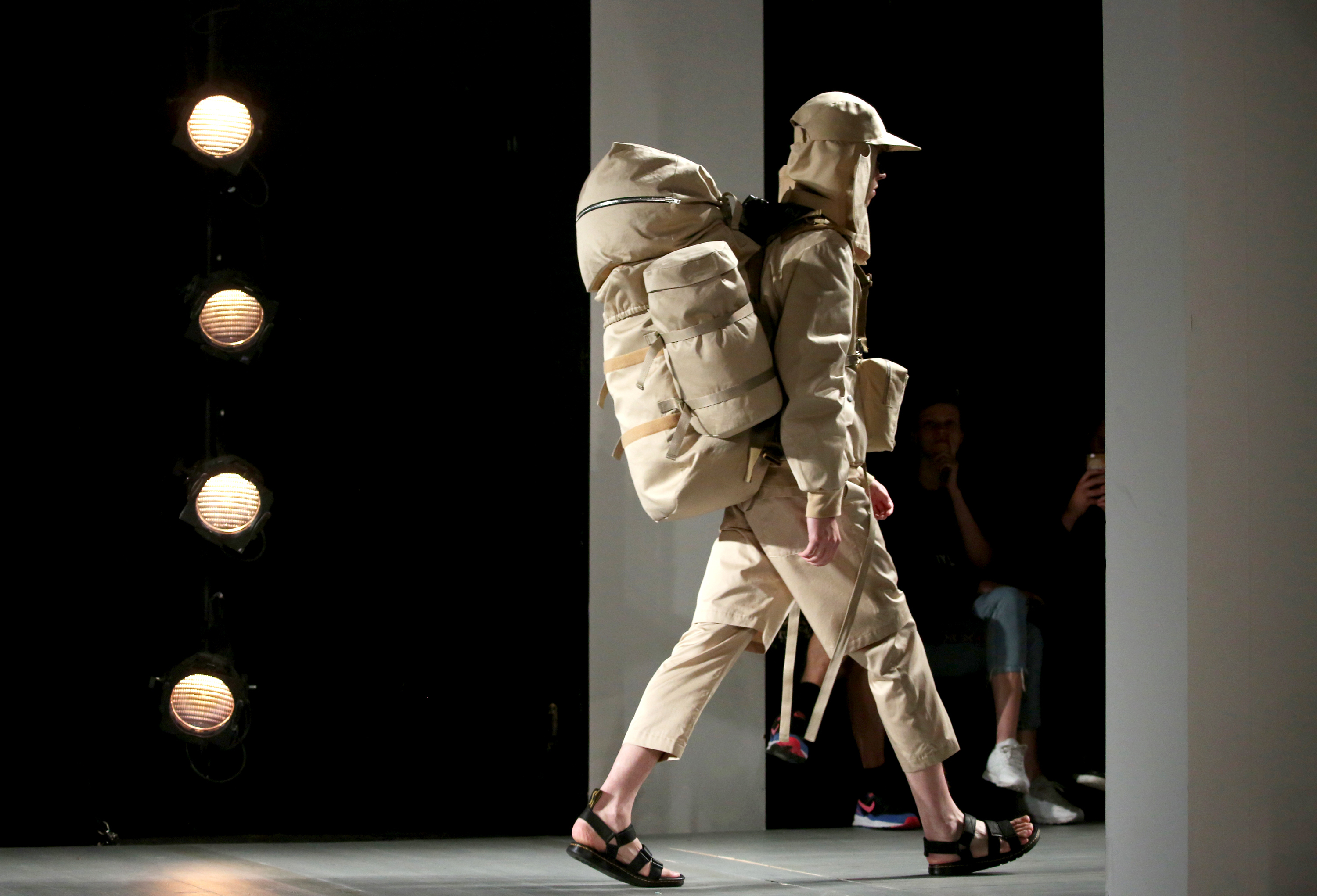 © Press Association 2018