[PIC] This €54.00 dress has become the MOST-HYPED in M&S history - and it's just gone on sale
24th May 18 | Beauty
You're going to have to be quick if you want to bag this viral dress, says Katie Wright.
Back in March, Marks and Spencer's fashion PR Instagram account posted a photo of a blue and white striped dress from its forthcoming summer collection, not realising that the dress was about to garner a LOT of attention.
Quickly gaining more than 5,000 likes, it became the account's most popular post ever – and we can see why.
The M&S Collection Pure Cotton Striped Wrap Midi Dress comes with three-quarter length sleeves and a removable belt.
In pretty pastel deckchair stripes and falling just below the knee, it's perfect for summer without being too revealing – and at £39.50 it's a bit of a bargain.
Hundreds of followers soon commented on the post saying how much they loved the dress and asking when it would be available.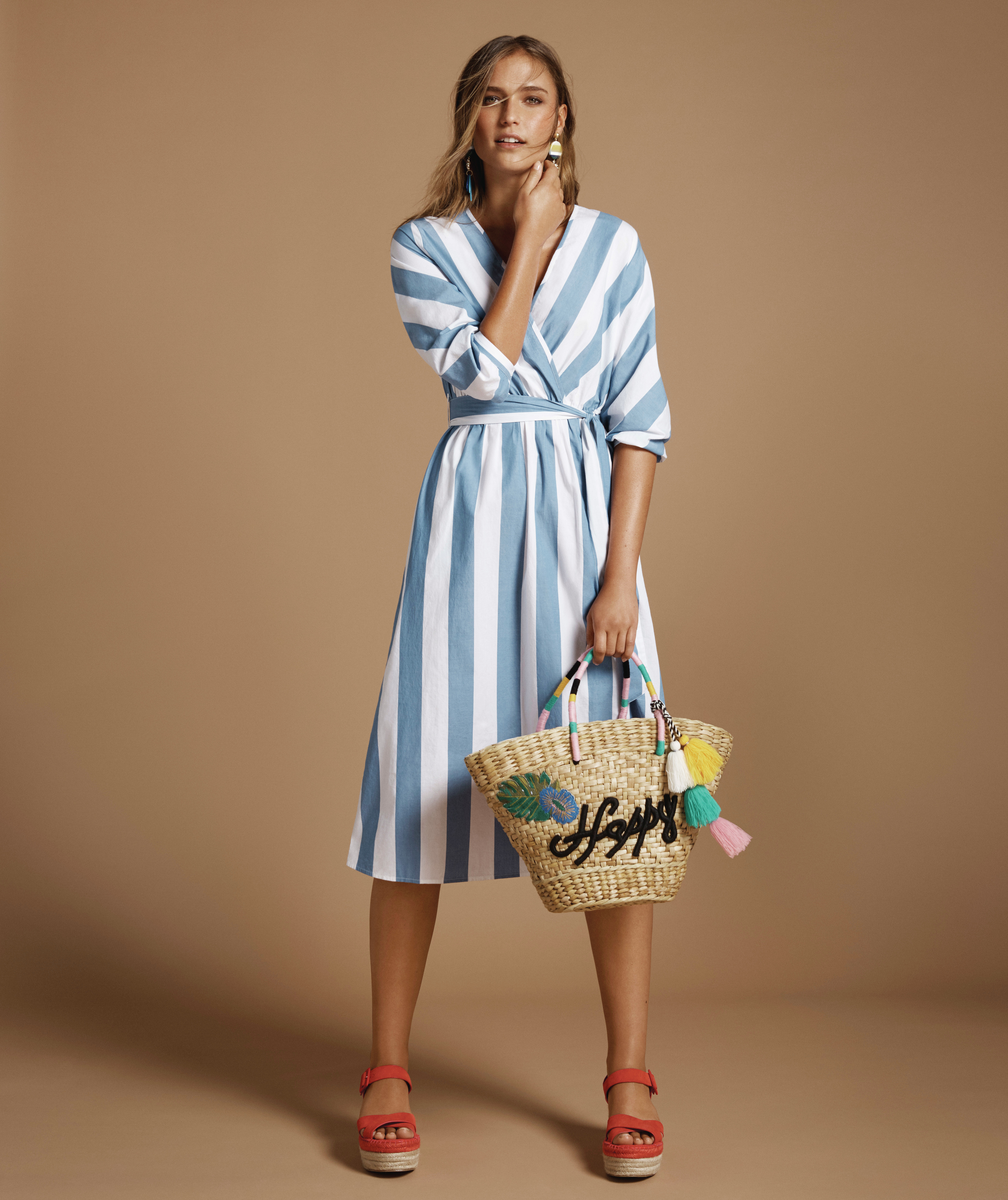 "I think I just melted," posted Bethanking. "Can't wait for this. How lovely is this outfit," said Clyons2012.
Now, after more than 11 weeks the long-awaited dress has arrived and fans are thrilled, with a post on the main Marks and Spencer Instagram account already racking up more than 15,000 likes in less than 24 hours.
"Yes!!! Waited so long for it to come into stock!!! Yippee," Rowenawiggettxx posted.
"I've literally been waiting for this to come in for months – time to spend the birthday vouchers!" commented Jaysiew.
With all this hype it's no surprise the viral dress is already selling fast.
At the time of writing sizes six, eight, 10 and 12 have already sold out online but we contacted Marks and Spencer and they confirmed there are good stock levels in store.
Want to get your hands on the high street's most-hyped dress? You'd better act fast…


© Press Association 2018