From girl-next-door to glitzy star: As Kylie Minogue turns 50, here's a look at her style evolution
16th May 18 | Beauty
As well as some absolute bangers, the pop princess has shown us how to rock a long frock, embrace metallics and have fun with fashion, says Prudence Wade.
It's surprising that it's not a national holiday, but for some reason we still have to go to work on May 28 – otherwise known as Kylie Minogue's birthday.
And 2018 marks an extra milestone for the Princess of Pop, as she'll be turning 50.
Having first burst onto the scene as Charlene in Aussie soap Neighbours back in 1986, it wasn't long before she'd established herself as a fully-fledged pop star too. Here, in honour of Kylie's half-century, we've taken a look back at her fashion evolution – from puffy shirts to tiny gold hot pants and sleek red gowns…
The early years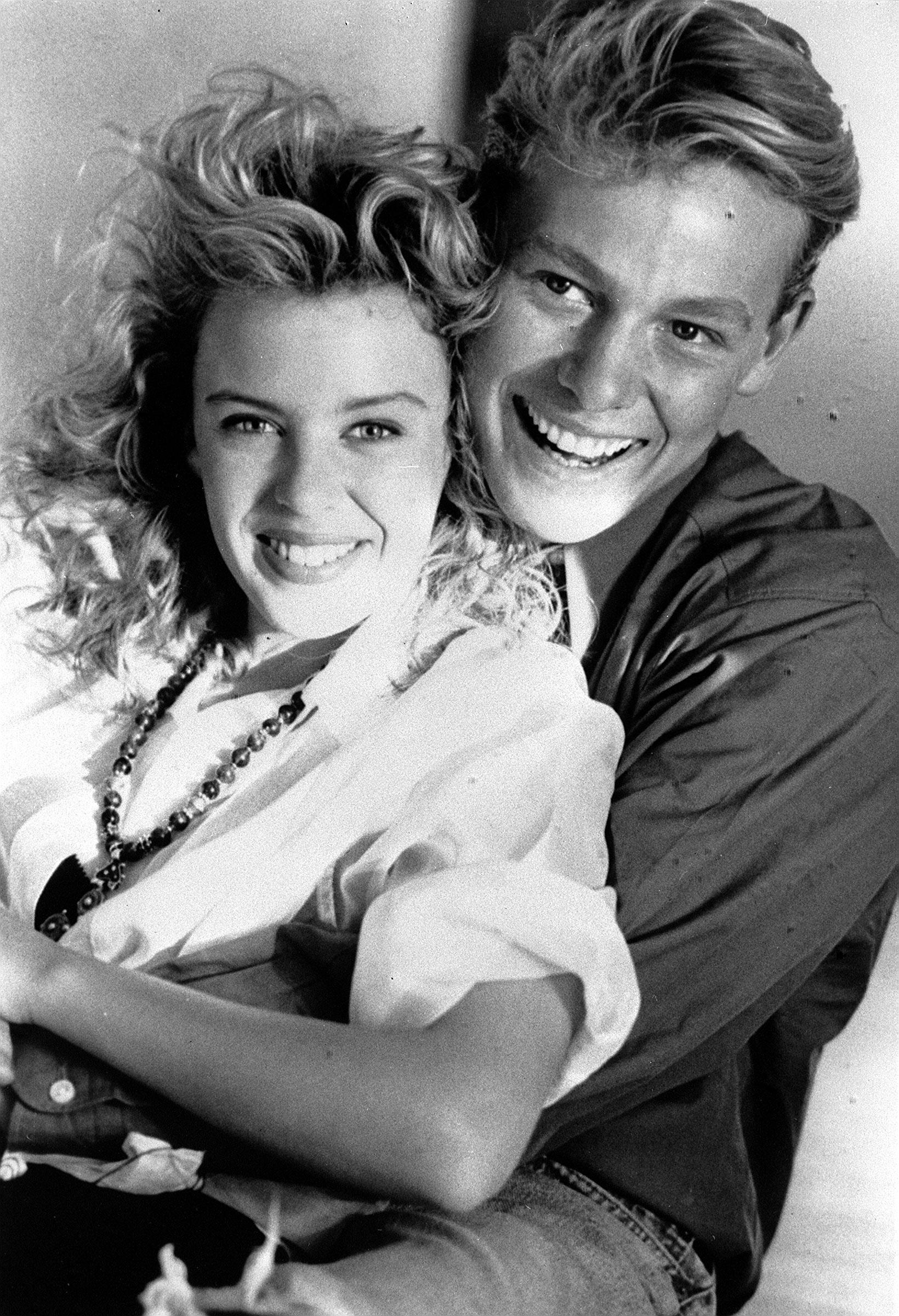 Kylie's career began in the Eighties, and her style really was the epitome of this era. As Charlene, she had a wholesome 'good-girl' image, which her fashion choices away from the small screen matched.
The newbie actor rocked a whole lot of fluffy hair, puffy shirts, and cheesy grins. While we still see a lot of Kylie's mega-watt smile today, her outfits have come a long way.
A pop star is born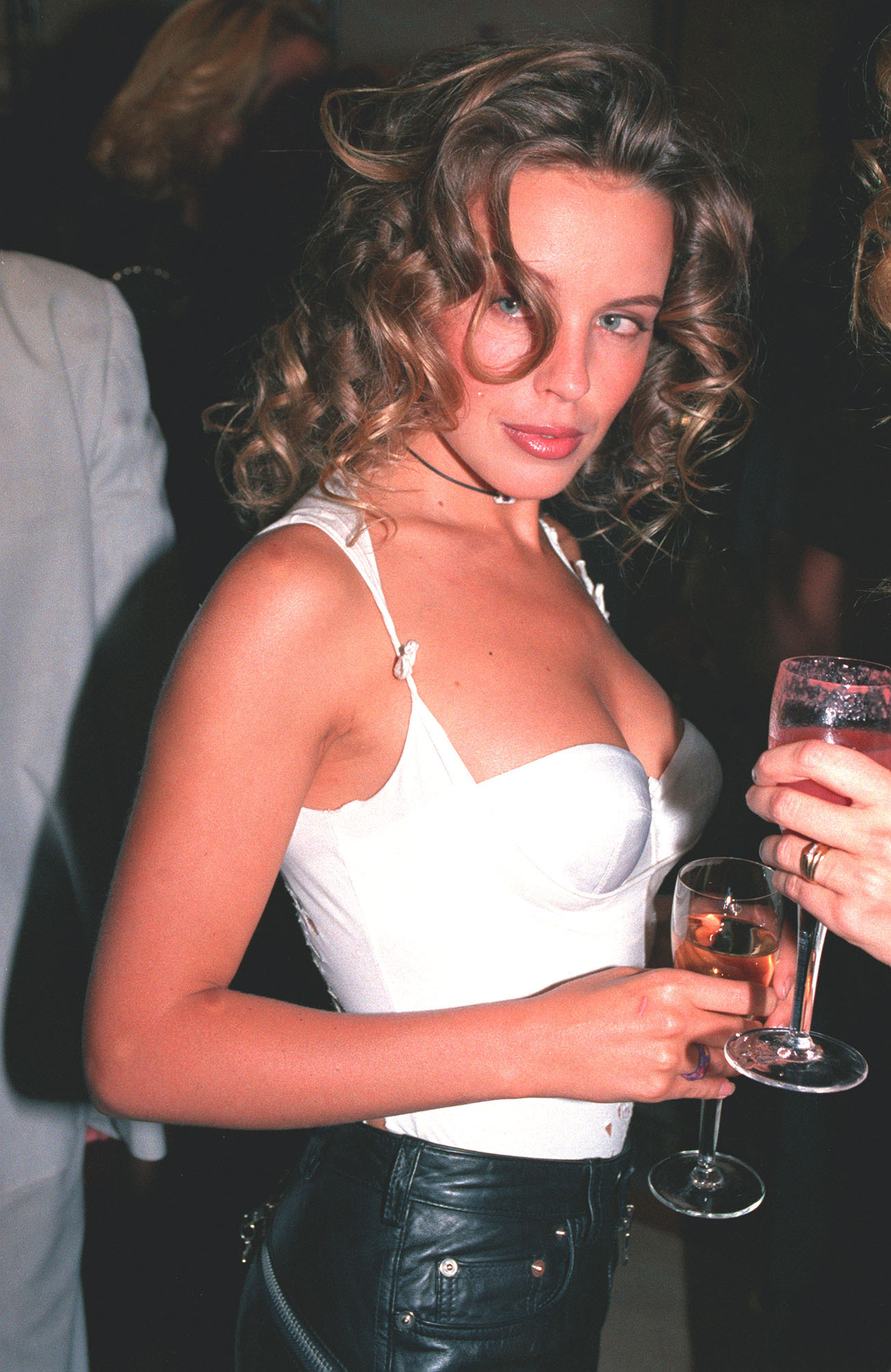 By the late-Eighties and early-Nineties, Kylie's pop career was well underway, and she started slowly shedding her innocent image – with the help of some edgier and sexier clothes.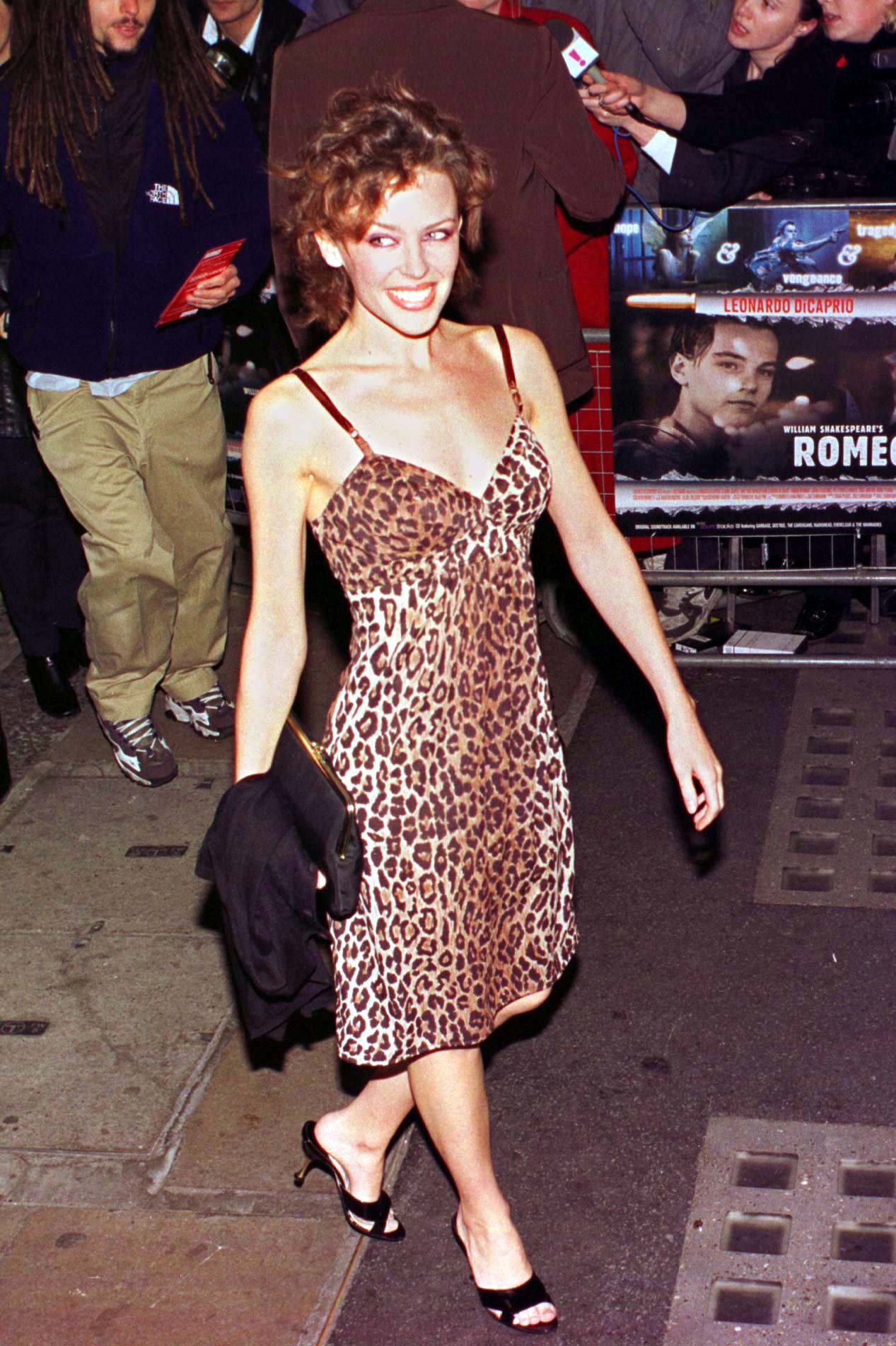 Her style choices became increasingly skin-tight and showed more flesh – but this is Kylie, so obviously she pulled it off with aplomb. The singer was very on-trend in the Nineties too, and was often seen wearing everything from spaghetti straps to animal prints (sometimes all at once).
The road to mega-stardom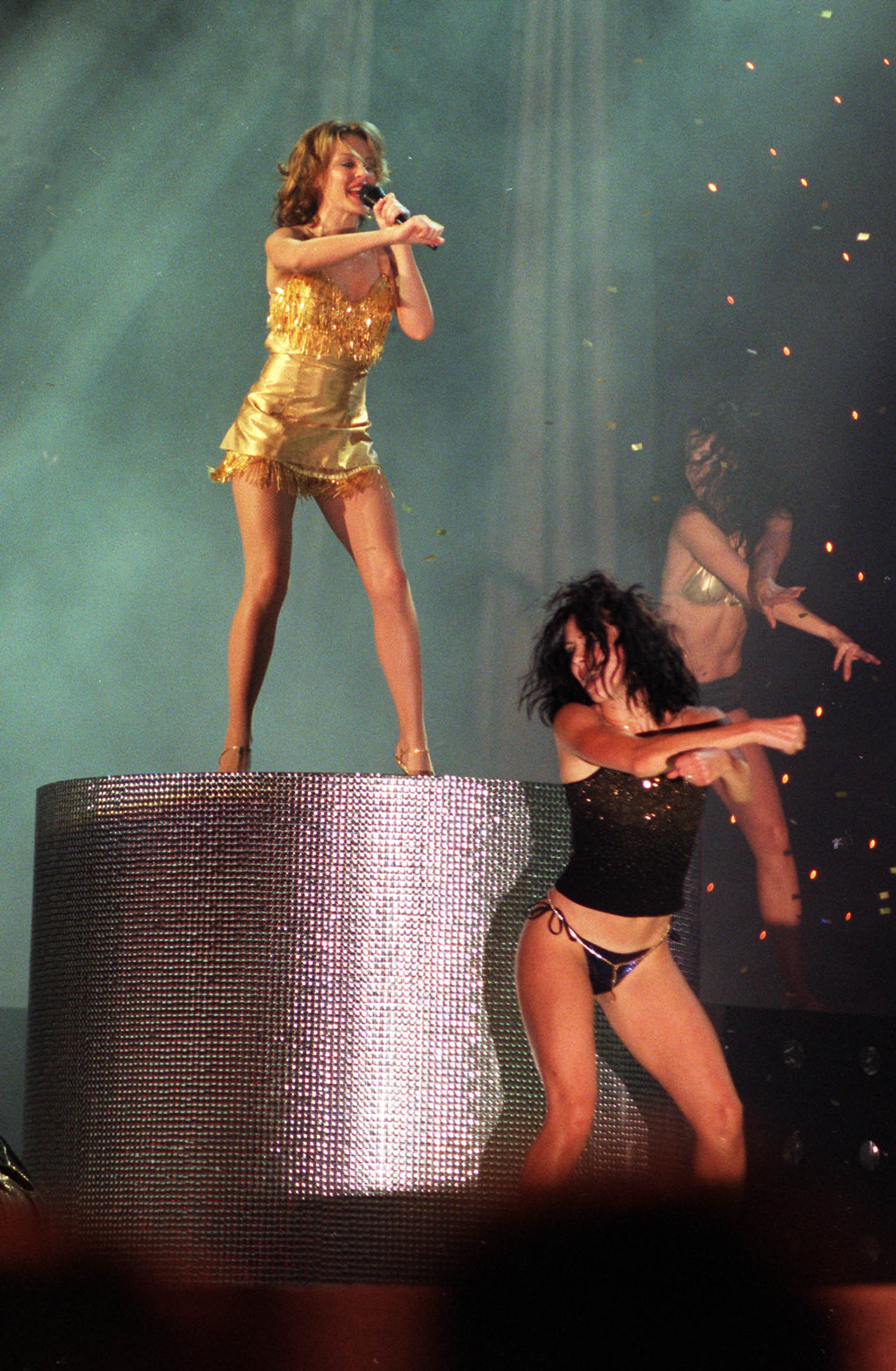 It was when Kylie became a card-carrying, world-famous pop star that she really came into her own fashion-wise. 'Low-key' wasn't something she was ever accused of, instead opting for figure-hugging and skimpy clothing both on stage and off.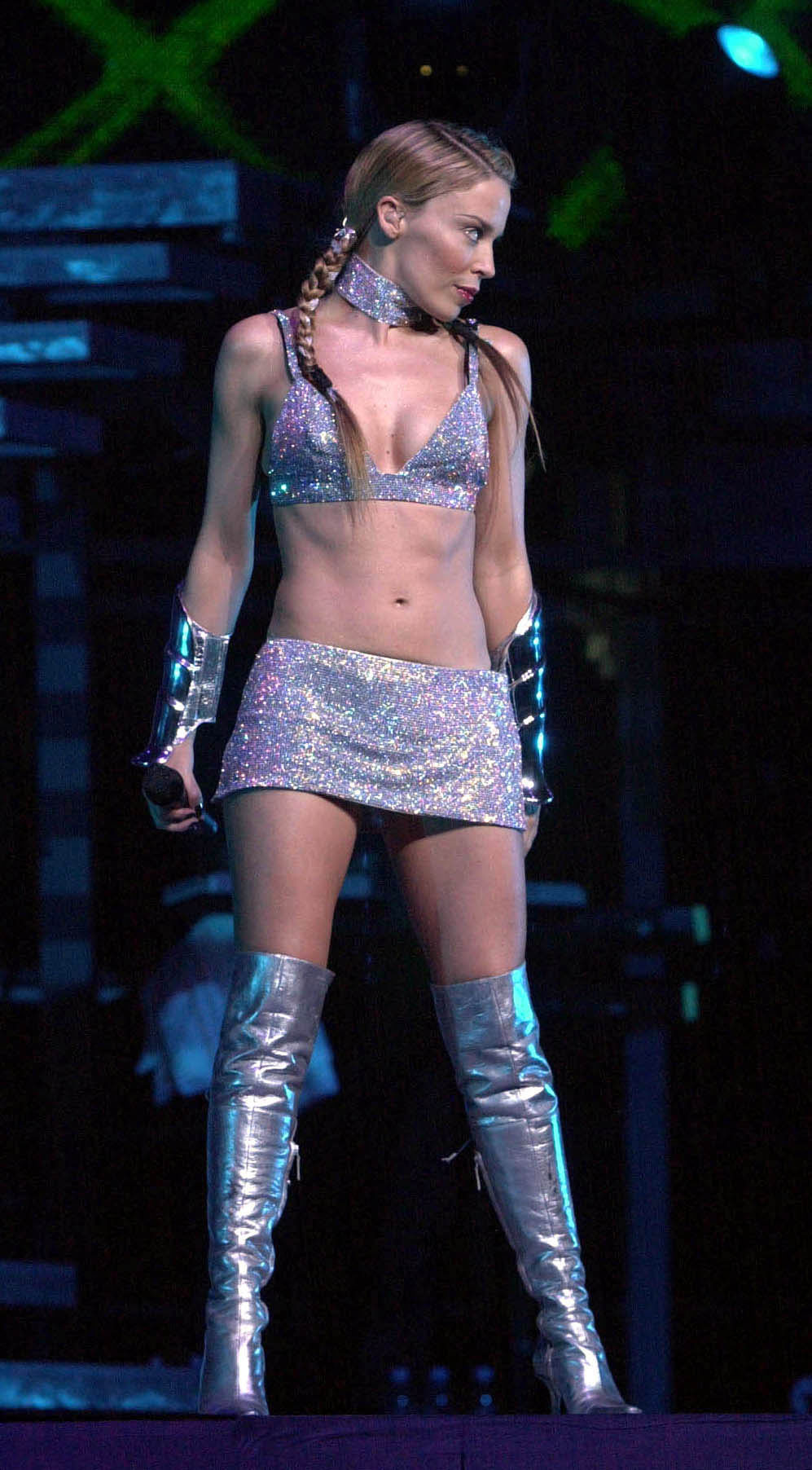 As her star continued to rise, her colour palette of choice largely revolved around glitzy golds and silvers, which went well with her new nickname, 'the Princess of Pop'.
Another thing Kylie became well-known for was her pert behind. She reportedly had this particularly asset insured for almost £3 million, and her fashion choices of the time often made sure it was well displayed – and who can blame her?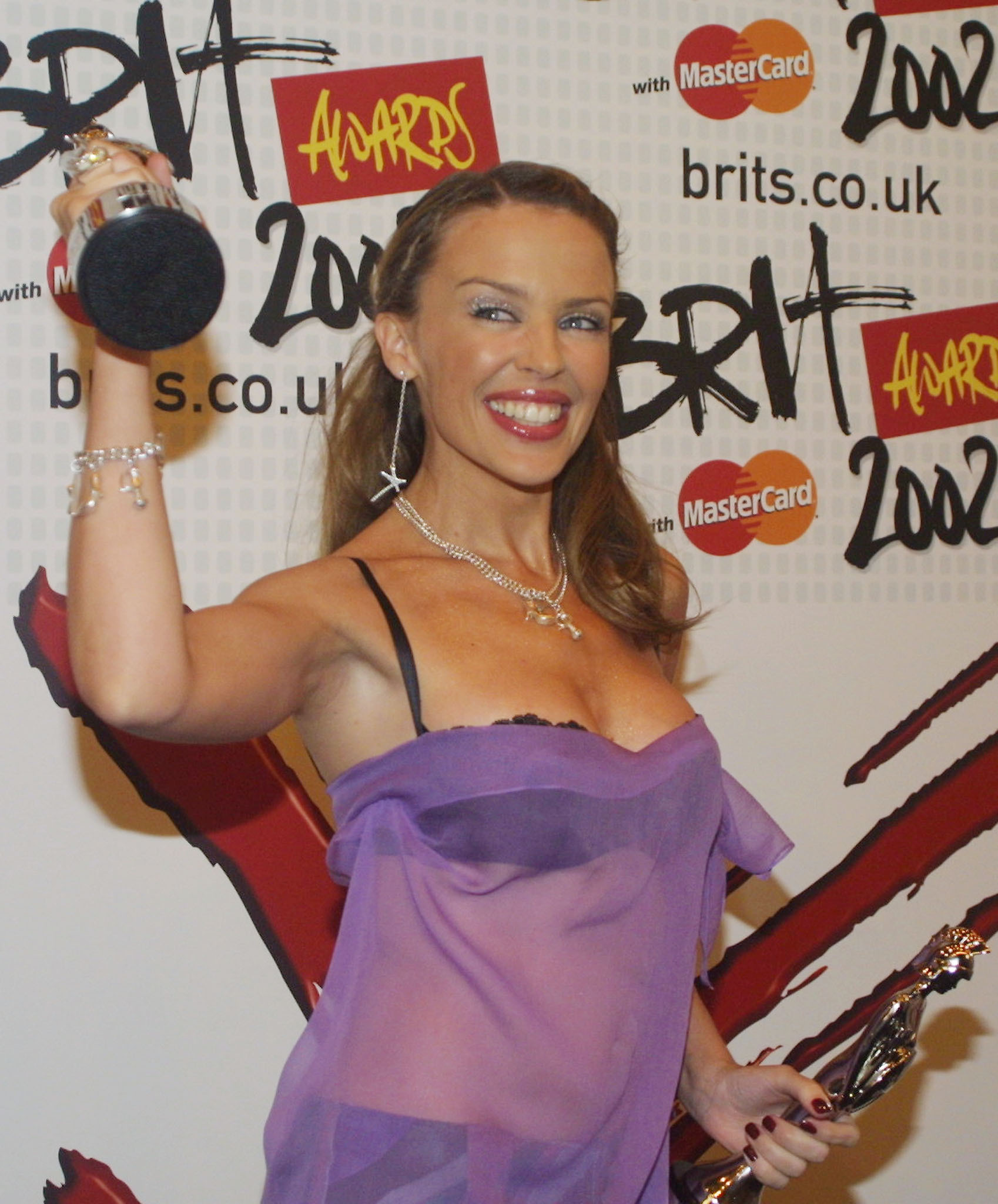 A little later came what was, unofficially, known as 'the sheer years', as Kylie proved herself a particular fan of see-through clothing. While her bod is undoubtedly enviable, luckily this dodgy fashion trend was left behind when the Noughties came around.
Keeping it classy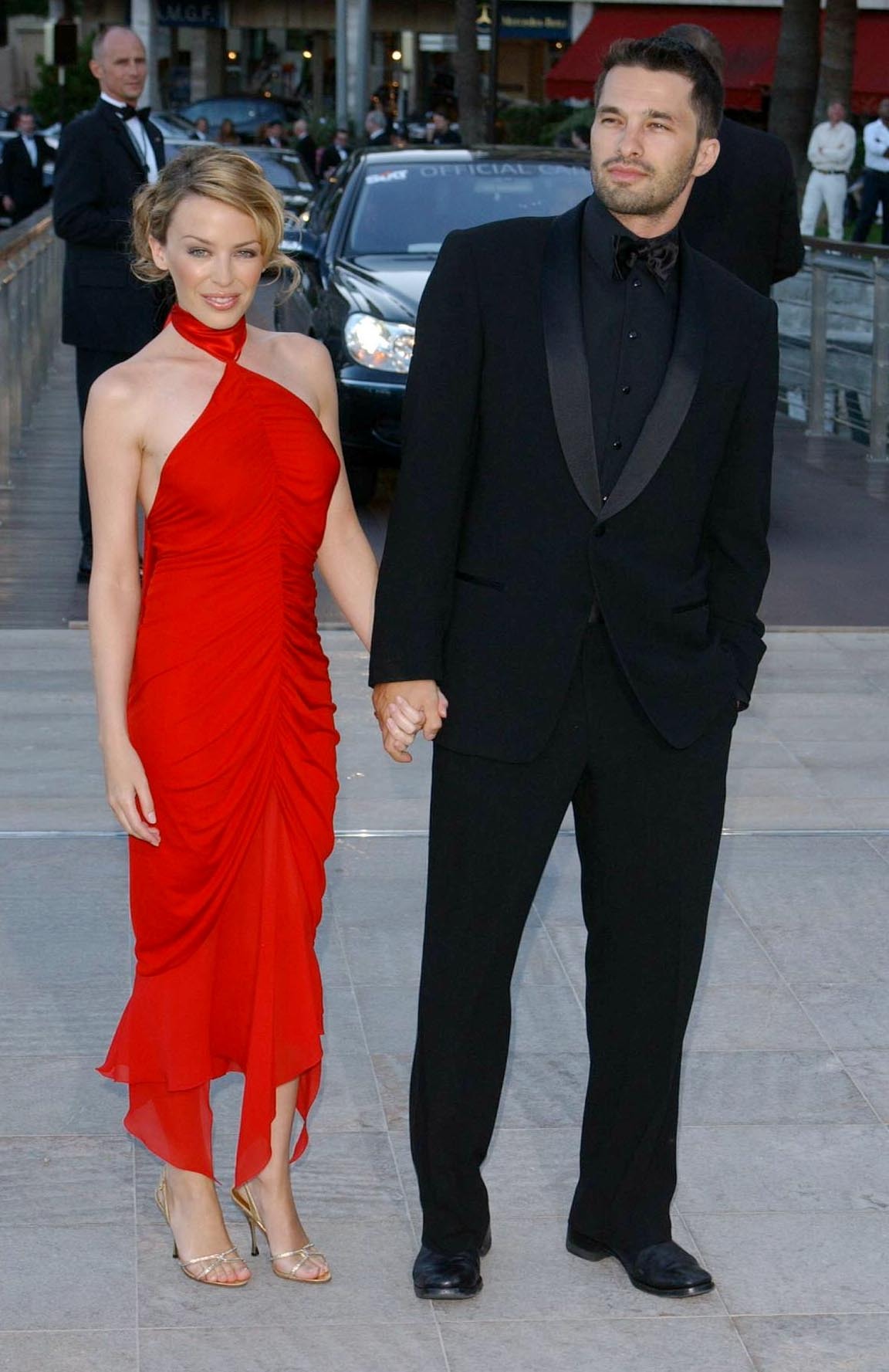 Kylie has certainly cornered the market in flashy, provocative clothing, but that's not to say she can't keep it classy when she wants to – as she demonstrated during this fashion phase.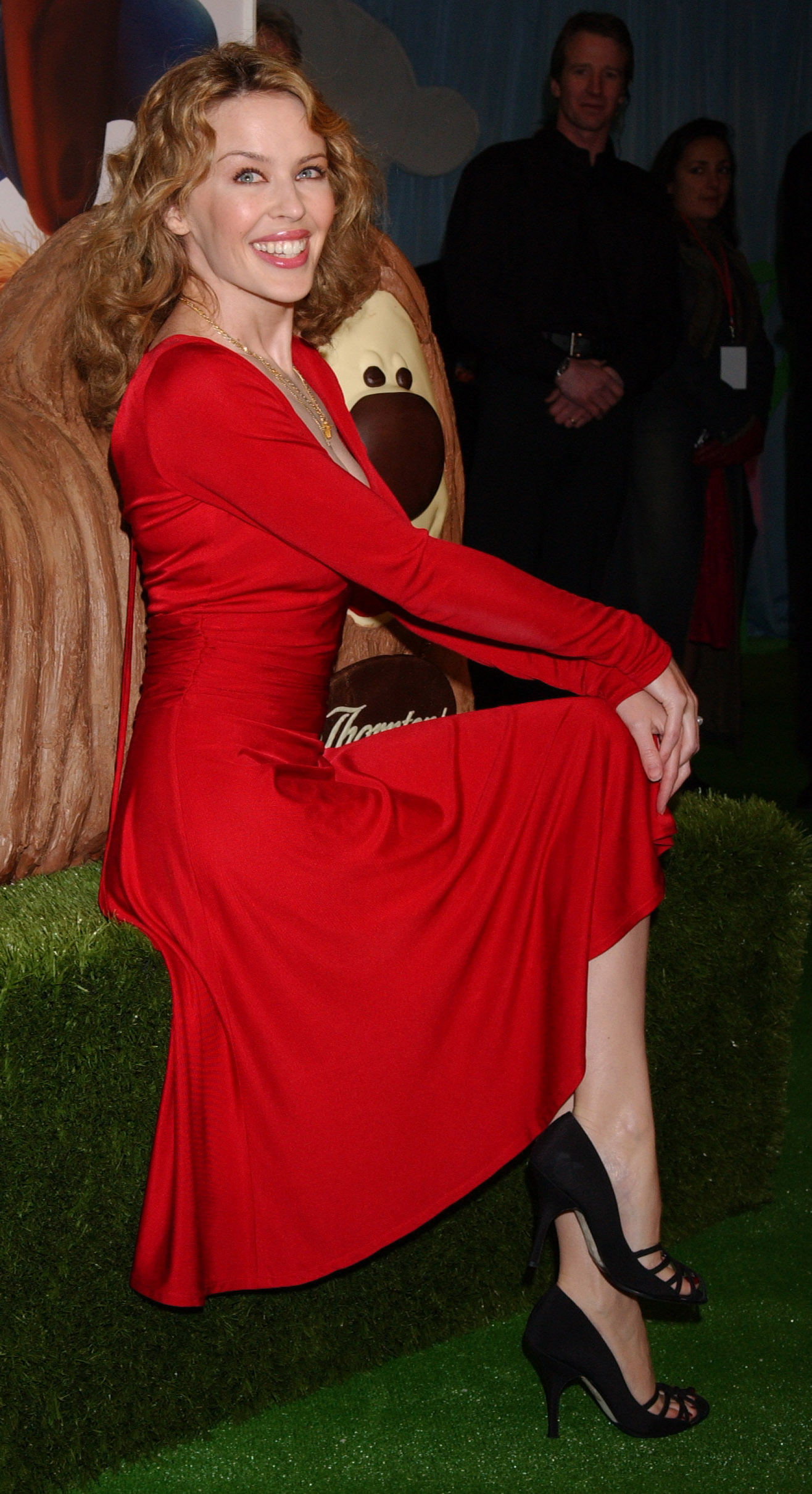 As her career progressed, Kylie began to show us her sophisticated side, without losing her sense of personal style.
The pop star is a particular fan of dresses that nip in her waist – a good style tip for more petite women (Kylie's 5ft) who want to wear longer dresses without looking swamped.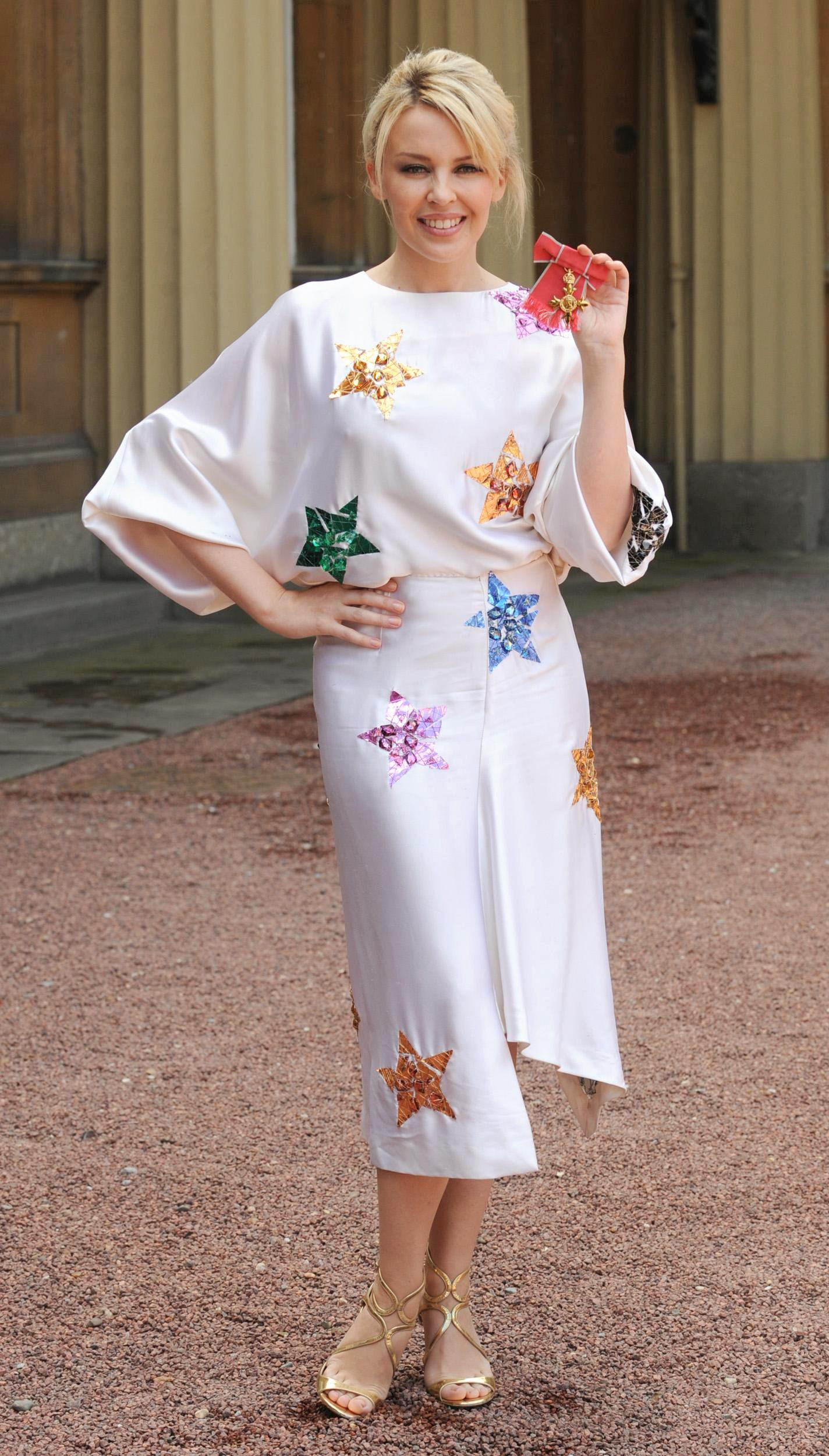 She's a firm fan of rocking a sleek red dress too, which suits her colouring and still makes a big impression when entering a room. And don't worry – as her style evolved, Kylie held on to her love of all things sparkly, often still opting for gold and silver embellishments on her dresses.
Glitz and glamour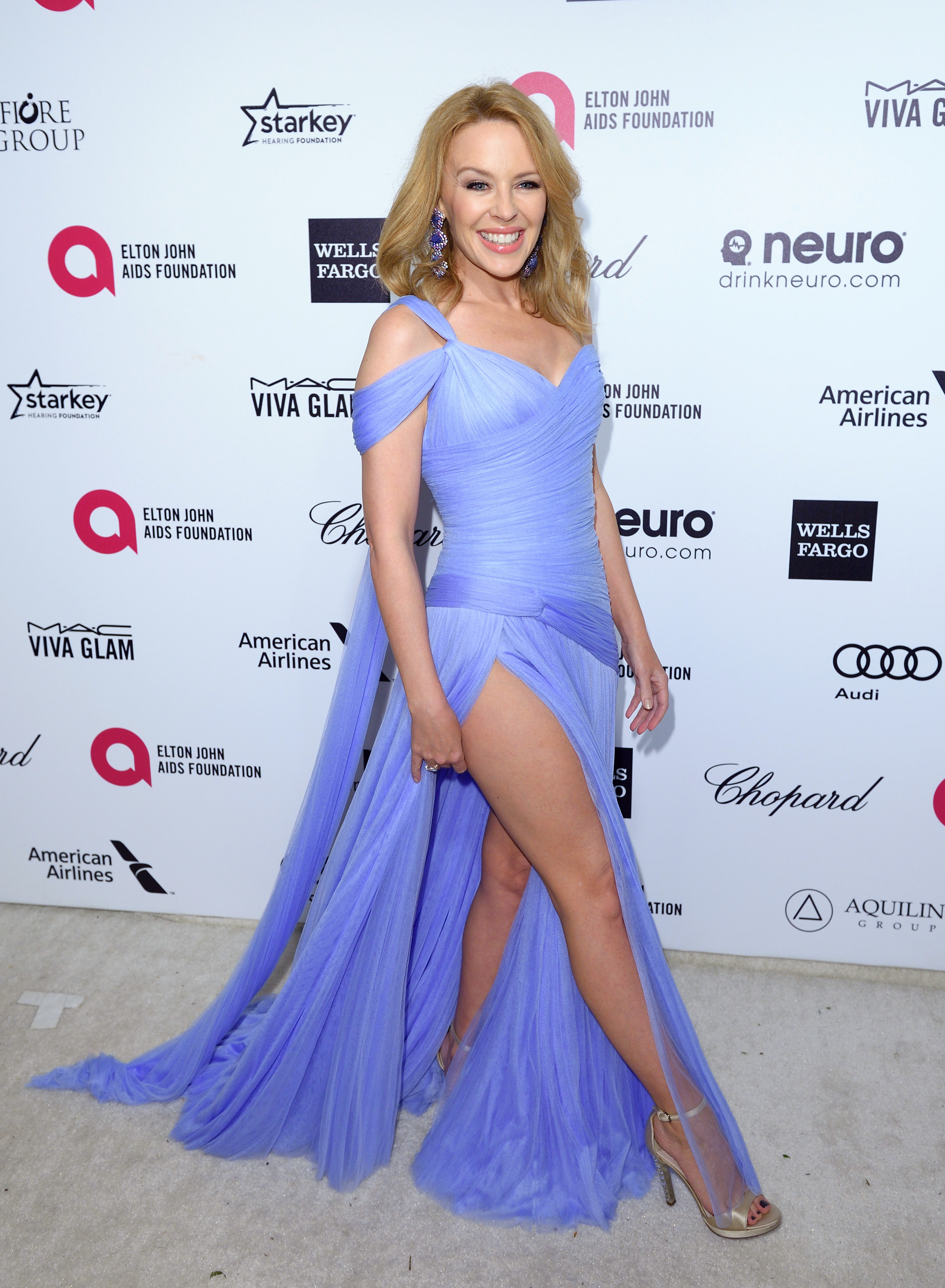 Kylie might now be approaching 50, but that doesn't mean she's toning down her style – and nor should she. On the contrary, in recent years, we've seen her sporting her characteristic glitz and glamour, but perhaps in a noticeably more grown-up form.
Since her Aphrodite album came out in 2010, another of her fail-safe looks has been gorgeous Grecian-inspired gowns. If it's one thing the singer knows how to rock, it's a full-length frock – which is not necessarily the easiest of things to pull off when you're just 5ft-tall. Perhaps Kylie's secret is making sure we can still see plenty of leg, a style feature that's been consistent for the star over the years.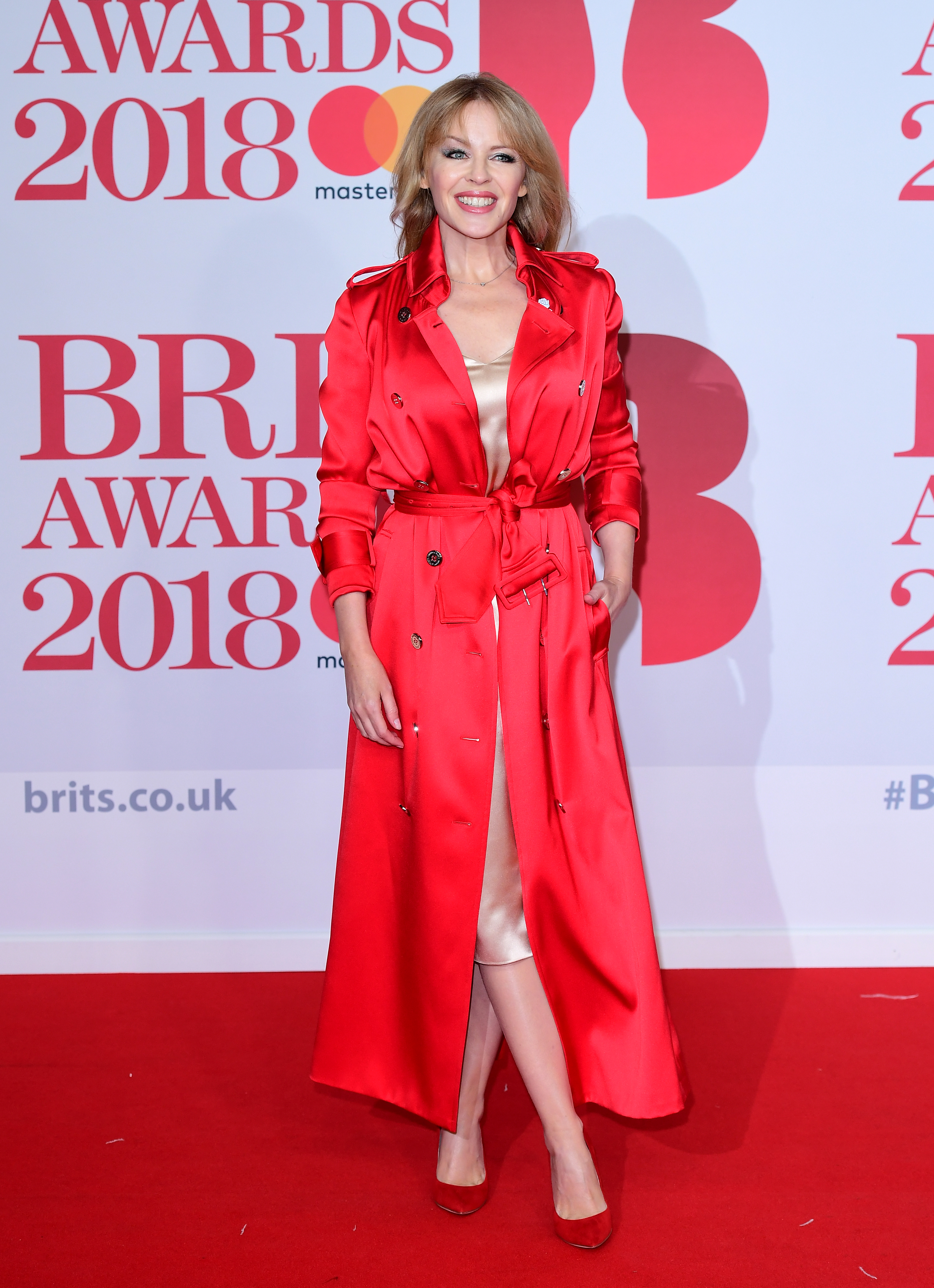 Want to see where Kylie's current style is at? Check out the video for her new song, Stop Me From Falling. It was filmed in Cuba and features the pop princess in sparkly minidresses and red frocks that make her look like a real-life 'dancing girl' emoji.
As she turns 50, Kylie looks better than ever – and you've got to respect her style for continuing to be bold and bright. Kylie, we salute you!
© Press Association 2018