Love the smell of sun cream? There's a new shower gel that smells like summer holidays
13th Apr 18 | Beauty
You can lather up in this Nivea product all year round.
You don't have to be a scientist to know that our sense of smell is incredibly powerful.
One whiff of your grandma's favourite perfume or a shot of sambuca can be enough to make memories – good or bad – come flooding back.
Since summer holidays are usually the source of very happy memories, it's not entirely surprising that a consumer survey last year found that some people use sun cream all year round because the aroma reminds them of sunny days on the beach or by the pool.
Do you, too, love that SPF smell but don't want to go to the extreme of slathering it on every day? Then you're going to love Nivea's latest launch.
Sunshine Love Shower Gel is designed to smell just like sun cream but without the SPF.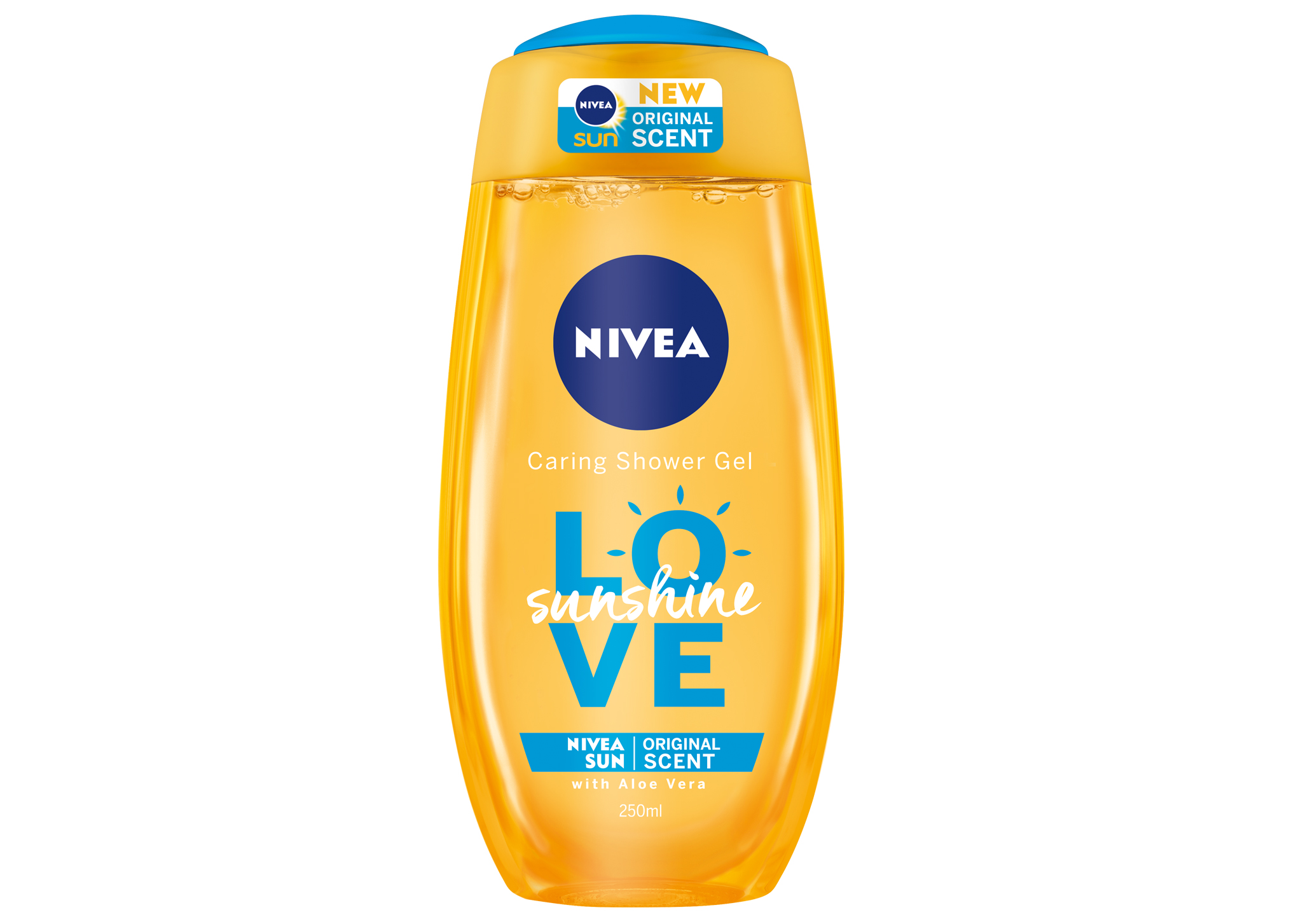 "We've received feedback from consumers for years, each sharing their love of the scent of Nivea Sun," says Claire Marlow, Nivea UK Shower Brand Manager. "Scent is the top buying factor for consumers buying in shower gels, so it felt like a natural synergy for us to leverage this iconic scent and give our consumers the ultimate sensorial shower experience so they can feel those nostalgic holiday feelings every day, whatever the weather."
Marlow revealed to us that to make the distinct summery fragrance they blended fruity notes like clementine and pear sorbet with florals such as blue freesia, magnolia and osmanthus, rounding it off with white amber and musk.
But does it really replicate that distinctive summery scent? According to reviews on the Nivea website it certainly does.
More than 50 people have already taken to the site to praise the evocative scent and it's got a 4.5 out of 5 score overall, which is particularly impressive considering it costs just £1.35 at Asda.
"The smell of this is beautiful, transports you back to holidays in the sun!" wrote one customer. "It lathers up lovely, the smell lingers on you and it is a delight to use, very happy I found this!"
Another said Sunshine Love "makes you feel like you're on holiday which definitely adds a smile to your face in this dreary weather."
We've tried the new product and we agree it really does take you back to the beach as soon as you open the bottle and the scent really comes alive when you lather up in the shower.
After a distinctly disappointing spring so far and summer a long way away, it's little luxuries that can really make a difference to your day. So go forth and lather up, sun cream fans, and remember that even if you haven't got a tropical holiday booked the actual sun will show up eventually (we hope).
Nivea Sunshine Love Shower Gel, £1.35, is available now at Asda.
© Press Association 2018