16,500 people are on a waiting list for this wrinkle-busting product - and it's only €49
10th Apr 18 | Beauty
The latest serum from No7 has got customers lining up to find out whether it lives up to the hype.
As the brains behind the amazing Protect & Perfect serum – still a bestseller more than a decade after it hit the market – No7 certainly knows its stuff when it comes to anti-ageing skincare. So, when the Boots own brand announced its most concentrated serum yet, it caused quite the frenzy online.
In just three days 16,500 people have signed up to a waiting list on the Boots website for the No7 Laboratories Line Correcting Booster Serum, which goes on sale tomorrow priced, €49
Why the rush? Because in consumer studies on the new product, women said the new serum gave them the best result they had ever seen from an anti-ageing product.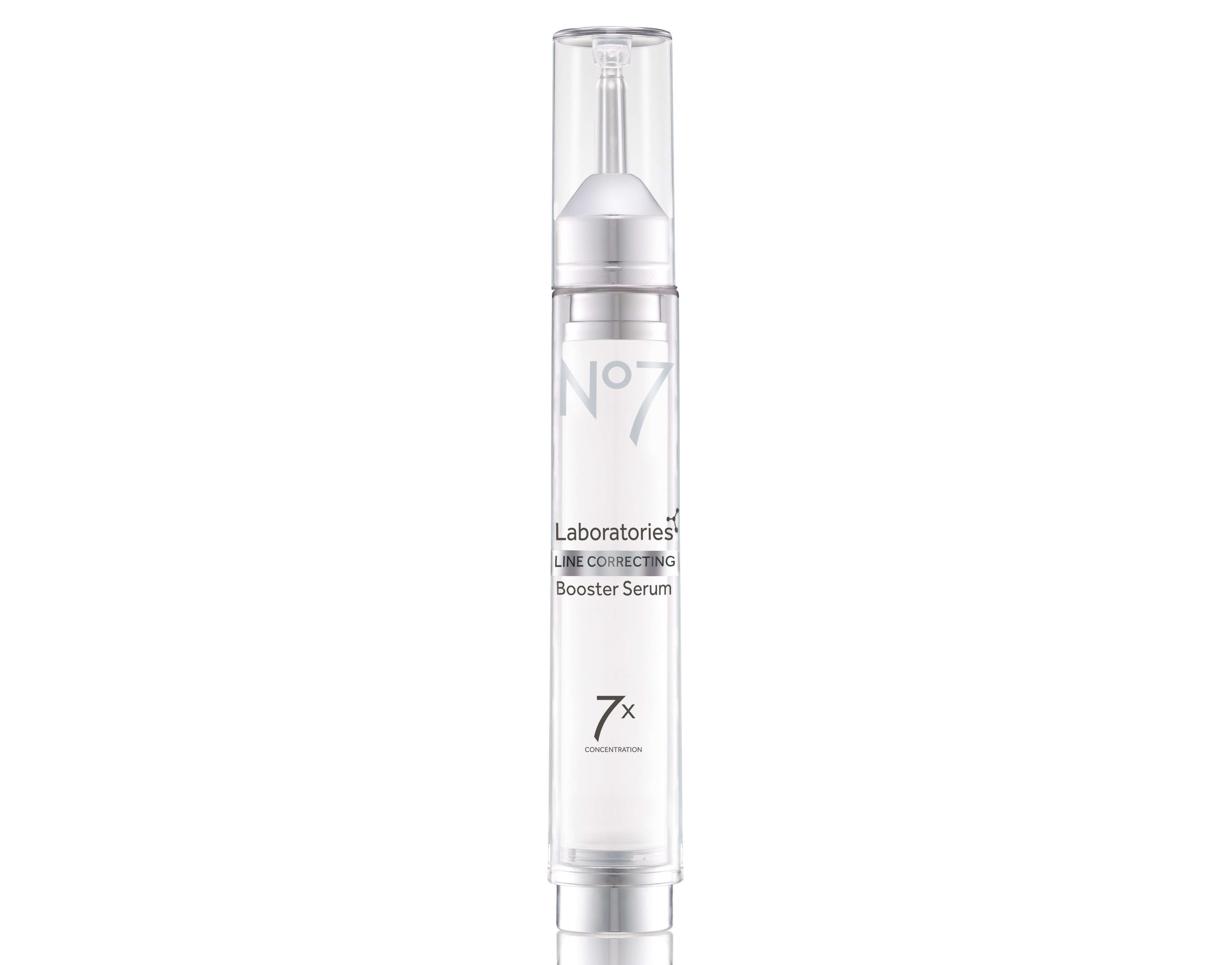 (No7/PA)
As the name suggests, the serum specifically targets fine lines and even deep wrinkles, with a clinical trial showing it can reduce the appearance of wrinkles by up to five years.
Rather than applying it all over your face, Line Correcting Booster is intended for the areas with the most lines: typically the forehead, crow's feet, around your lips, between the brows, under your eyes and in the nasolabial folds (aka the smile lines that run between your nose and mouth).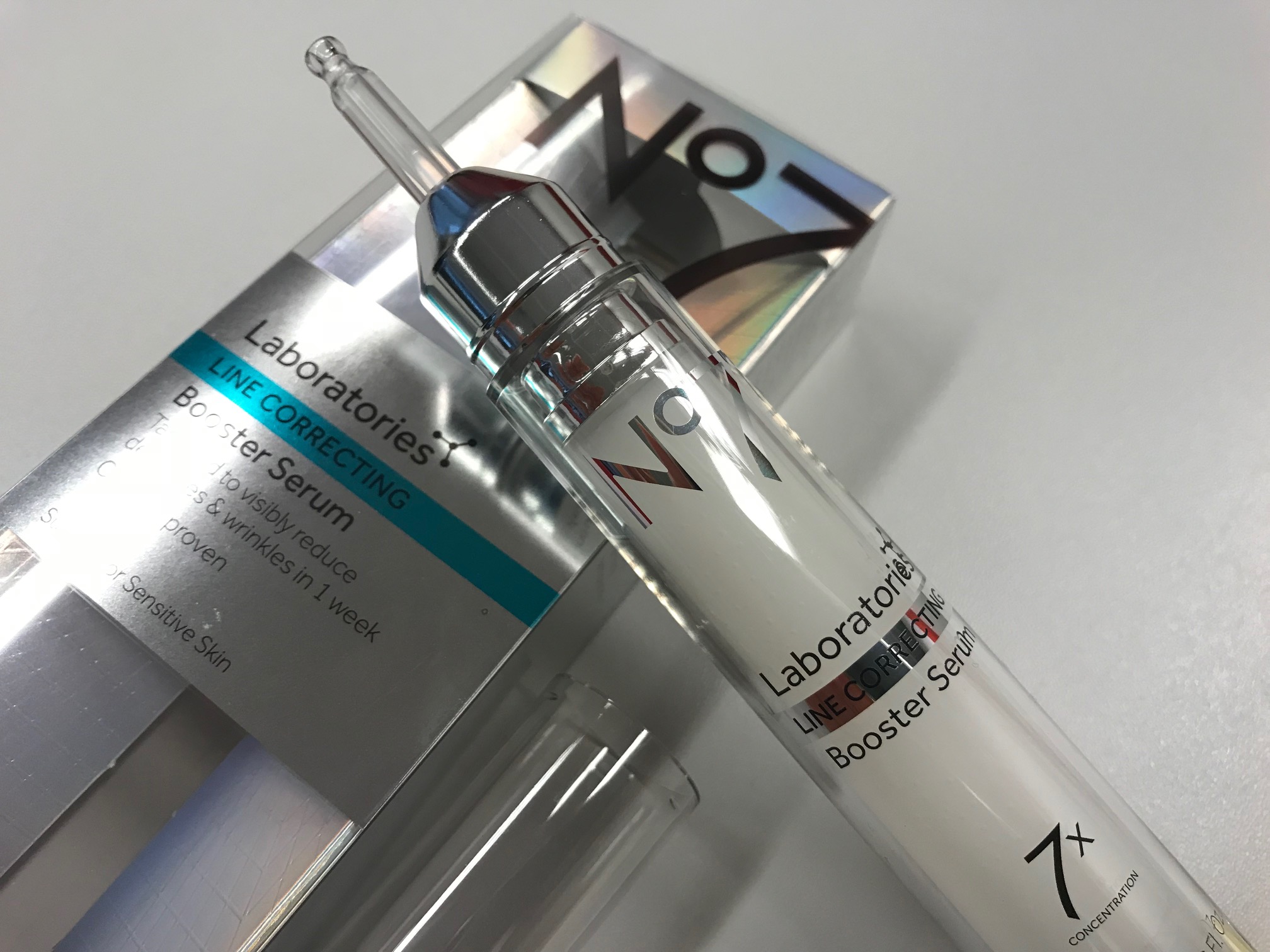 (Katie Wright/PA)
There, the serum's key ingredient, Matrixyl 3000 Plus, gets to work helping skin to repair a substance called fibrillin, the loss of which can lead to lines and wrinkles. Containing a seven times higher concentration of it than any other No7 product is what makes the Booster so powerful.
It's fast acting, too, with line reduction visible on the forehead and around the eyes in just a week, and in two weeks in the other wrinkle-prone areas.
In fact, when women who'd had Botox tried the serum for two months, 80% said the serum gave them better results than they thought possible from skincare, and 73% said they would delay their next treatment.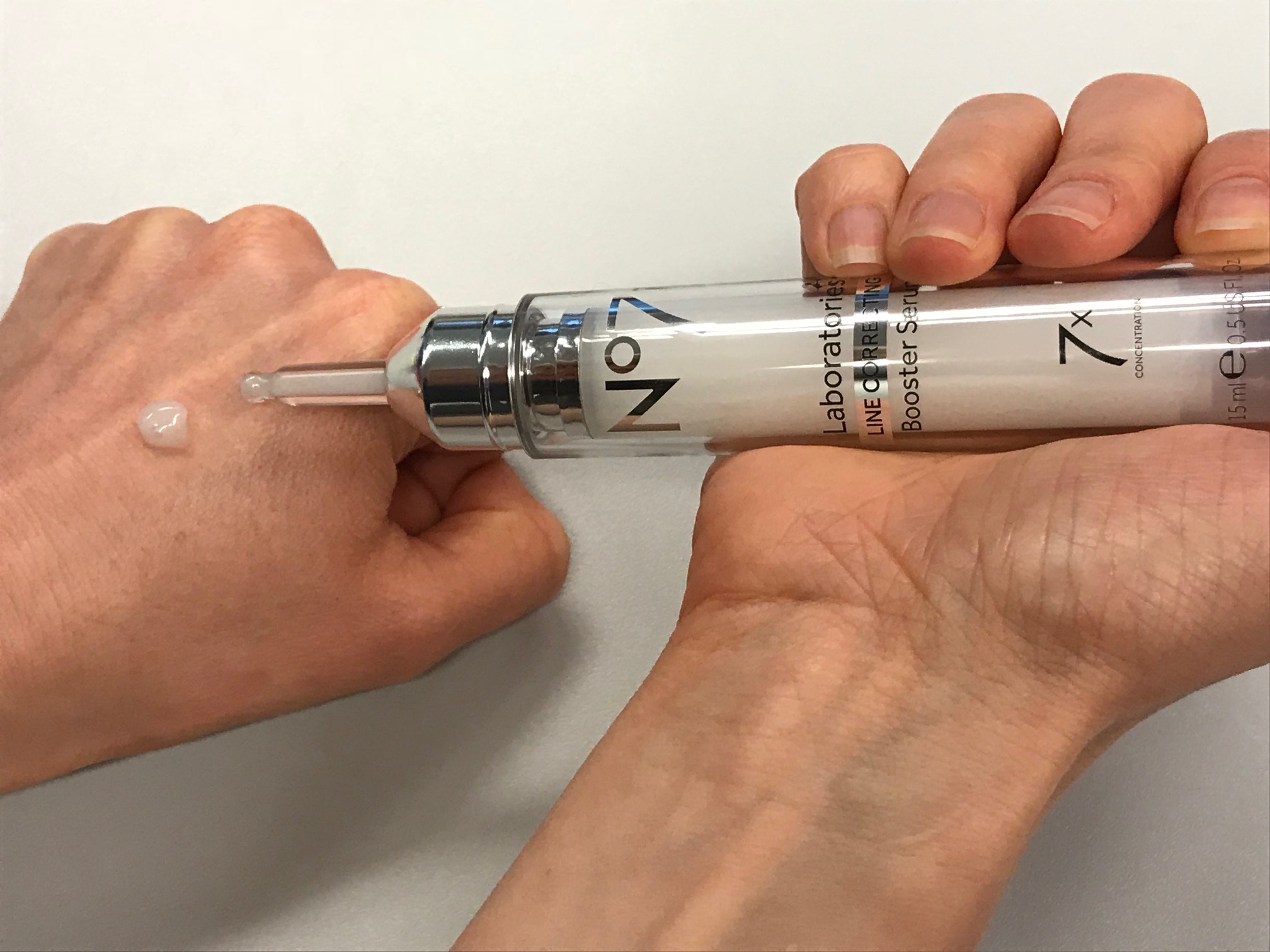 (Katie Wright/PA)
Considering Botox costs upwards of €180 a time, that's pretty good for a €49 cream, right?
But does it really work? We got our hands on a tube of the much-hyped launch a couple of days ago and we'll be putting it to the test to see if it lives up to its two-week line-banishing promise.
The huge waiting list is now closed, but No7 Laboratories Line Correcting Booster Serum, €49, is available in store on the Boots website from tomorrow morning, Wednesday April 11.


© Press Association 2018