7 dresses that will take you from desk to date this Valentine's Day (and they're all in the sales)
12th Feb 18 | Beauty
Last-minute options from as little as £15.
With Valentine's Day falling smack bang in the middle of the week this year, chances are you won't have tons of time to get ready, if you're heading out for a romantic meal with your other half.
And since no one really wants to be lugging a whole new outfit into the office, your best bet is to head into work on Wednesday morning in something that you can zhuzh up with accessories and make-up before you set off for your candlelit dinner.
The perfect solution to your date night dilemma? The LMD is what you're after.
That's 'Little Monochrome Dress' – because block colour frocks in shades of black and white make the ideal building blocks to which you can add colour or shine with shoes and jewellery.
Here are seven short dresses at bargain prices, and how to take them from work to wow…
1. Paisie Wrap Dress with Waist Detail and Leg Zip in Black, currently reduced to £55 from £88
This dress does all the hard work for you. By day, it's a sleek, long-sleeved wrap dress, and by night it unzips to reveal a sexy side slit. Genius.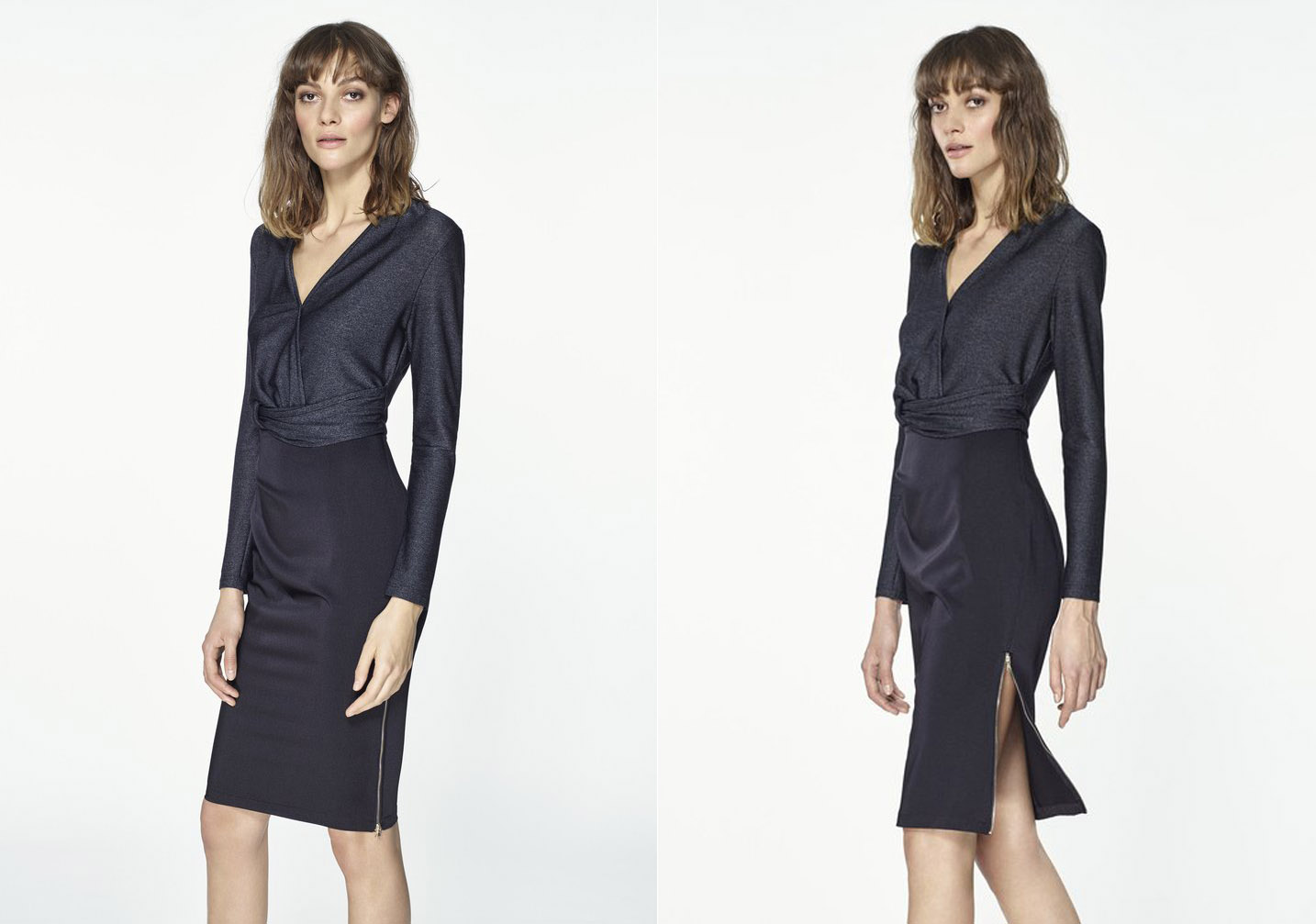 2. Elvi Cream Boucle Drop Hem Dress, currently reduced to £19.50 from £55
We love the Chanel vibes of this cream boucle dress, which spells executive chic when worn with a boxy cropped blazer and black tights for work, but is cute as can be when you whip those off and pair it with stilettos and rose gold jewellery.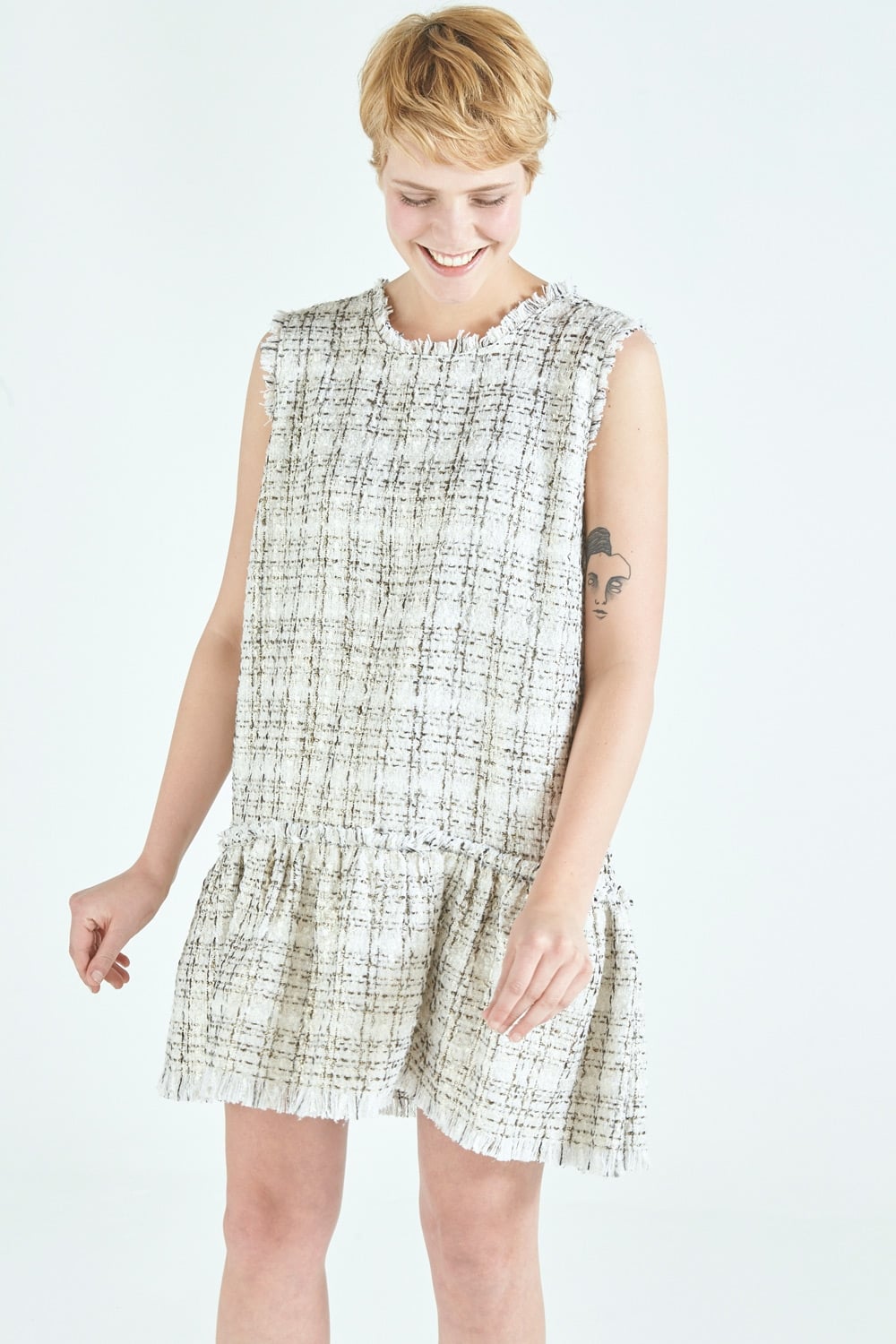 3. Sosandar Black Ruched Detail Jersey Tunic Dress, currently reduced to £22.50 from £45
With an adjustable ruched side tie, you can decide how high the slit on this touchably soft jersey dress goes. All it needs to jazz it up for evening is a clutch and a pair of statement earrings.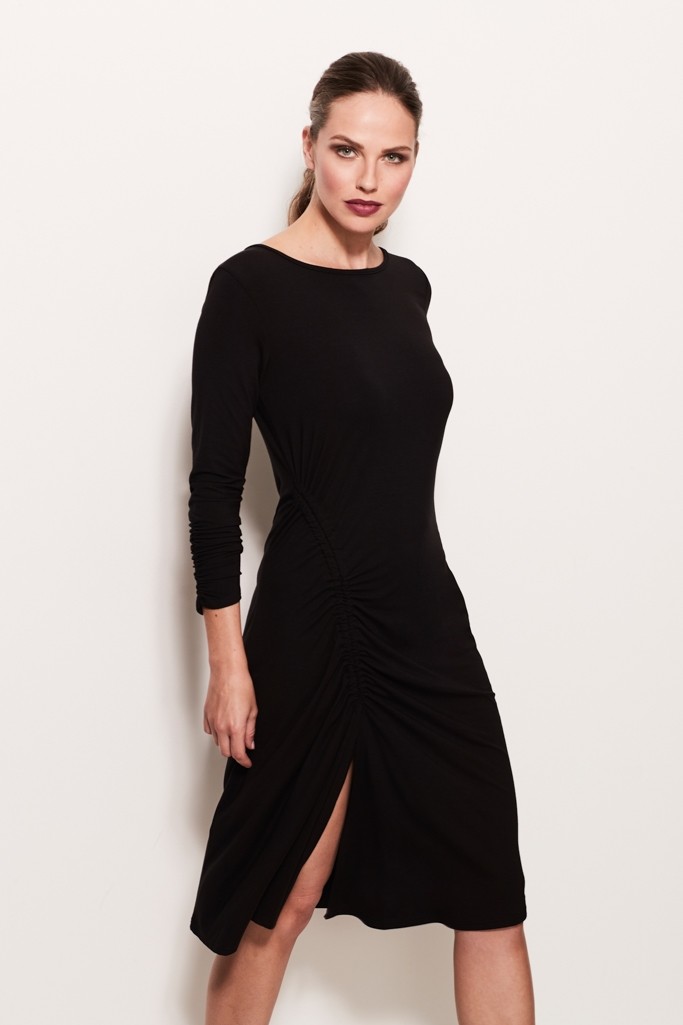 4. Monsoon Fifi Fit and Flare Dress, currently reduced to £49 from £69
Incredibly flattering for hourglass figures, this dress is clingy but still office-appropriate. Add a corset belt if you really want to up the ante after hours.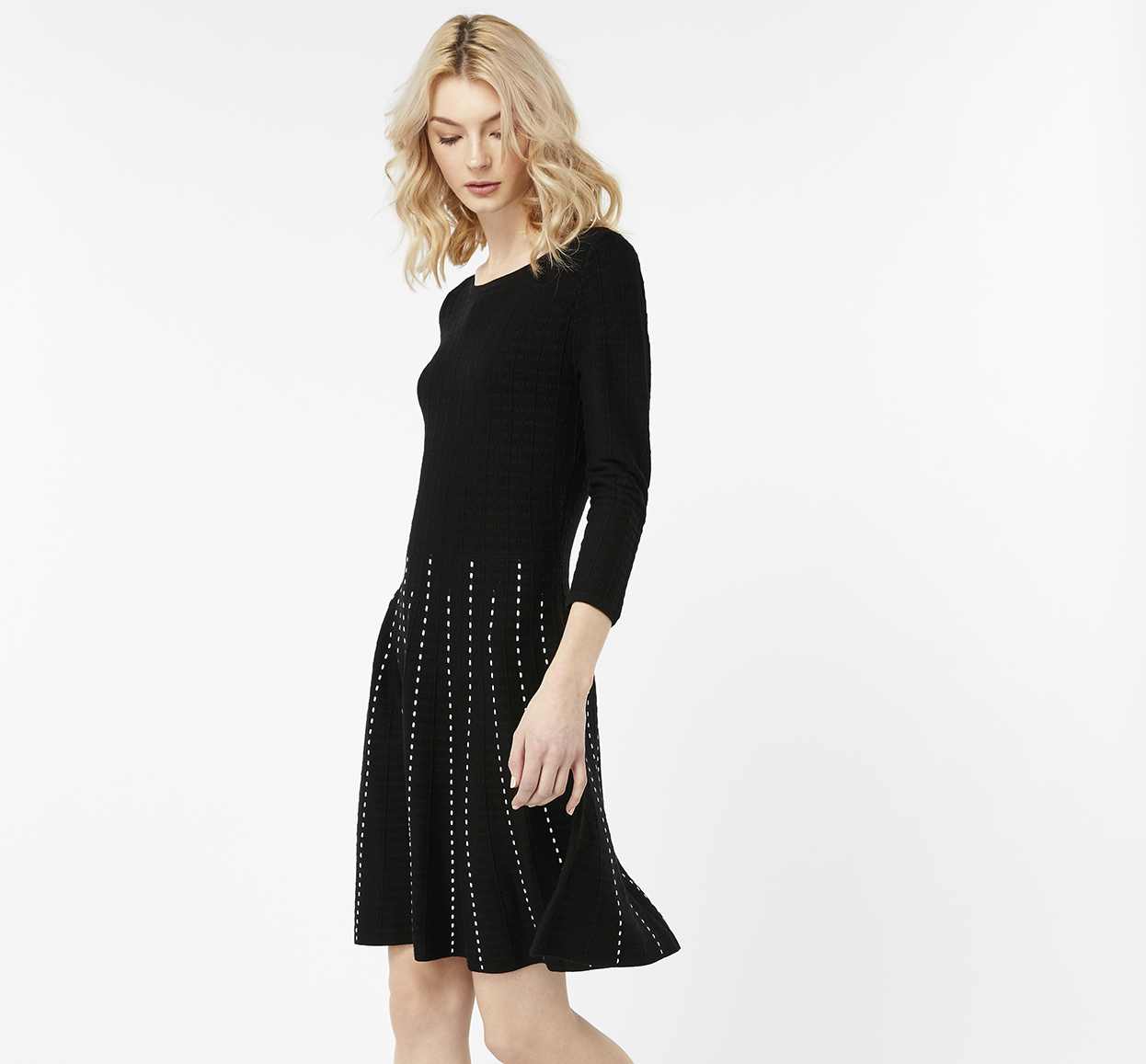 5. Miss Selfridge Cream Bardot Knitted Dress, currently reduced to £15 from £39
With the roll-down collar pulled up, this jumper dress is a cosy everyday option, but transforms into a sexy shoulder-baring Bardot dress in seconds.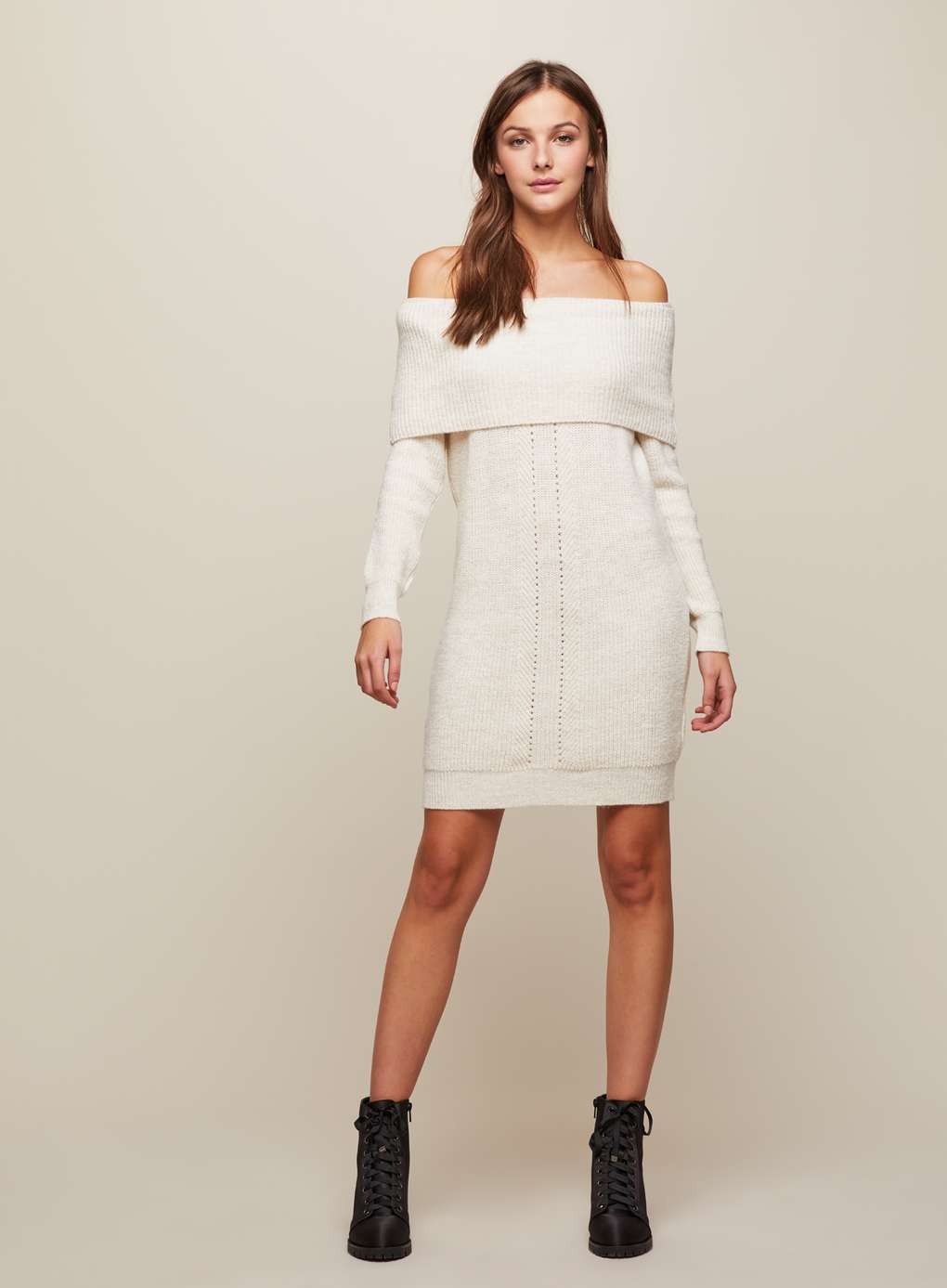 6. Topshop Floral Embroidered Tea Dress, currently reduced to £20 from £36
Worn with black tights and suede boots, this is the ideal winter floral frock – add red heels and matching lipstick for a ravishing Valentine's night revamp.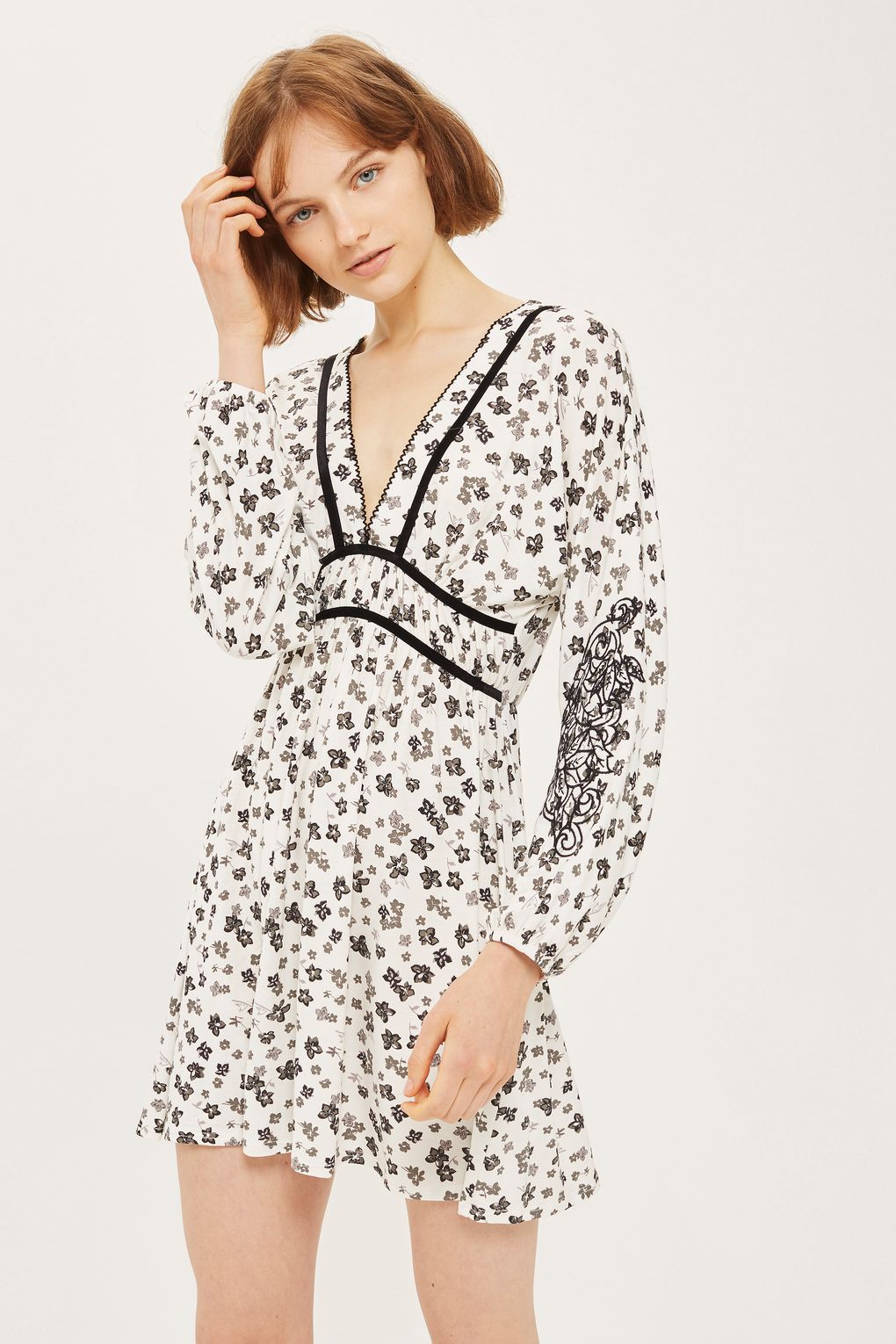 7. Apricot Foil Sequin Popcorn Sleeveless Dress, currently reduced to £34 from £99
Layered over a crisp white shirt, this shift dress is executive chic personified. Ditch the shirt at the end of the day, and add a statement necklace for a dazzling date ensemble.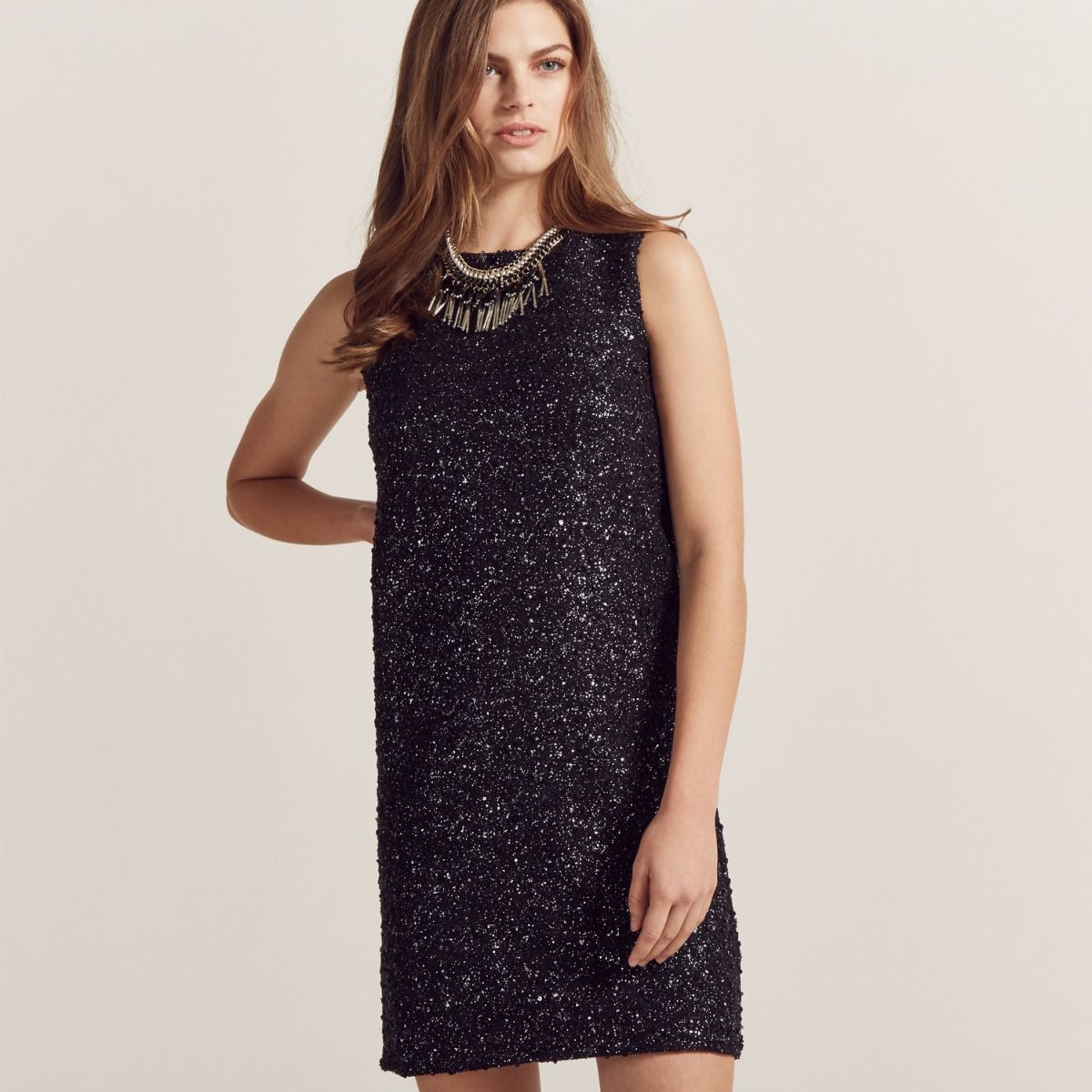 © Press Association 2018