Too Faced Glitter Pop Peel-Off Eyeliner review: sparkly sensation or liner let-down?
12th Feb 18 | Beauty
We tested Too Faced's innovative new eyeliner.
Glittery eyes always look gorgeous – but if you've ever tried a sparkly eyeshadow or gel, you'll know the look comes with several risk factors.
Firstly, it's almost impossible to get the sparkles to stay where you want them. But then when it comes to removing the stuff, there are always a bunch of flecks that will not budge. You just cannot win.
An innovative new product from Too Faced aims to put an end to these problems, however.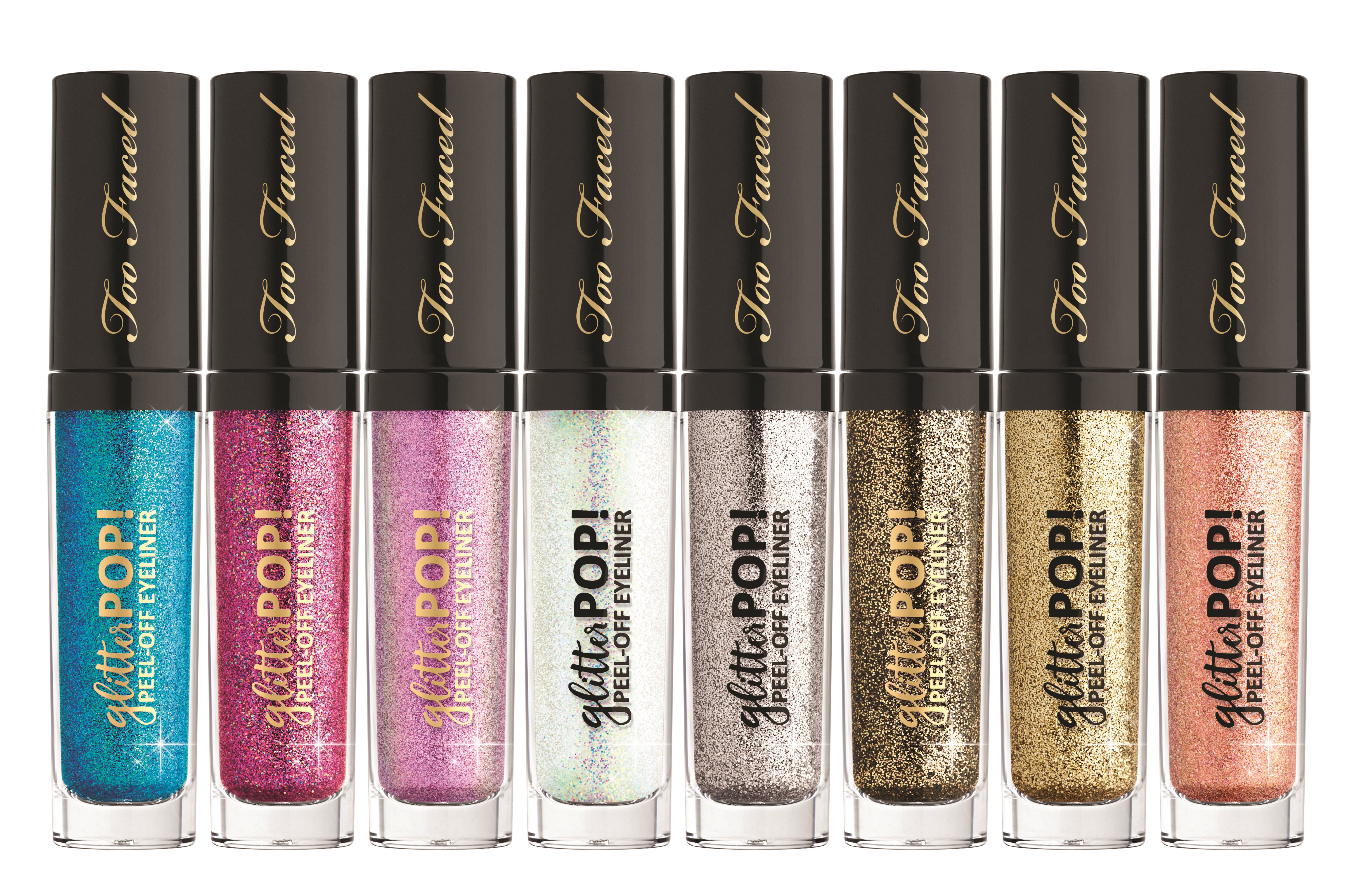 Glitter Pop Peel-Off Eyeliner, £16, Debenhams, which comes in eight colours, is a gel formula which dries on your lids so it can be peeled off in one go, taking with it all those pesky particles.
But does it really work? Our glitter guinea pigs put three shades to the test to find out…
Claire Spreadbury tried: Glitter Pop Peel-Off Eyeliner in Hey Mr. DJ
"I went for the most wearable colour of eyeliner, which is a black with gold glitter in it – so you can get away with it in the office, as well as in the evening.
"It's tricky to put on if you're not great with liquid eyeliners, but it's also quite forgiving, so you can fudge it until you get a decent line.
"It feels wet for a couple of minutes and then dries and sets for the whole day. I wore this for about 15 hours in total (it was a long day) and it still looked great at bedtime. The rest of my make-up had long since disappeared, though.
"The peel-off method works too, although I still had a few spiky remnants of glitter which needed removing with eye make-up remover. But it gets a good thumbs-up from me."
4/5
Hannah Stephenson tried: Glitter Pop Peel-Off Eyeliner in Super Fun Night
"This glitter eye-liner is a must for party animals who want to shimmer on the dance floor.
"The liquid eyeliner required a few coats using the narrow brush to add sparkle to my eyes and took a couple of minutes to dry, but make sure you don't get any on your eyelashes because when you peel it off you don't want to pull them out as well!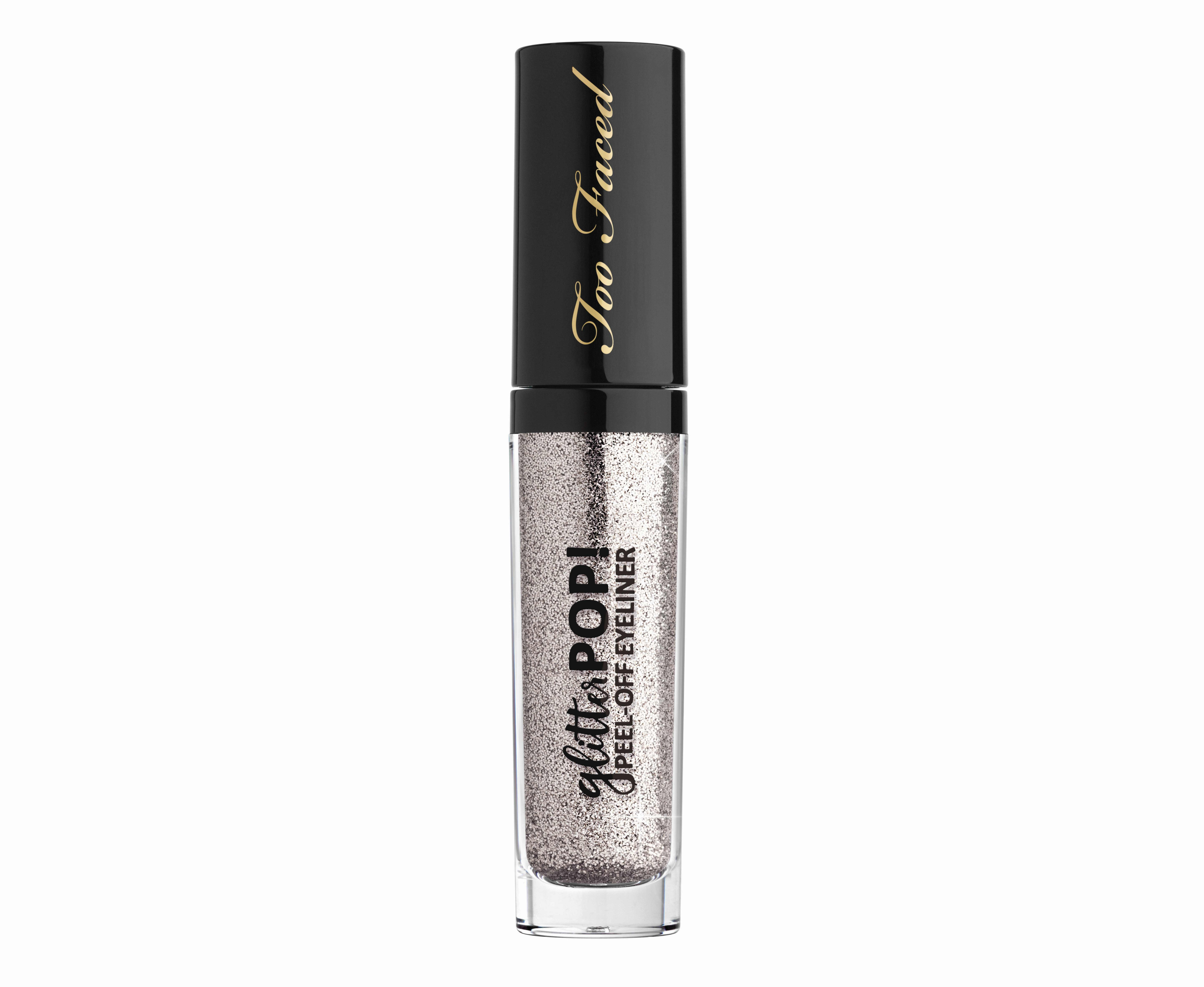 "It kept my eyes sparkling the whole evening without needing to re-apply and peeled off smoothly and easily, in one fell swoop.
"It's a bold and beautiful look which I'll be saving for special occasions when I really want to sparkle."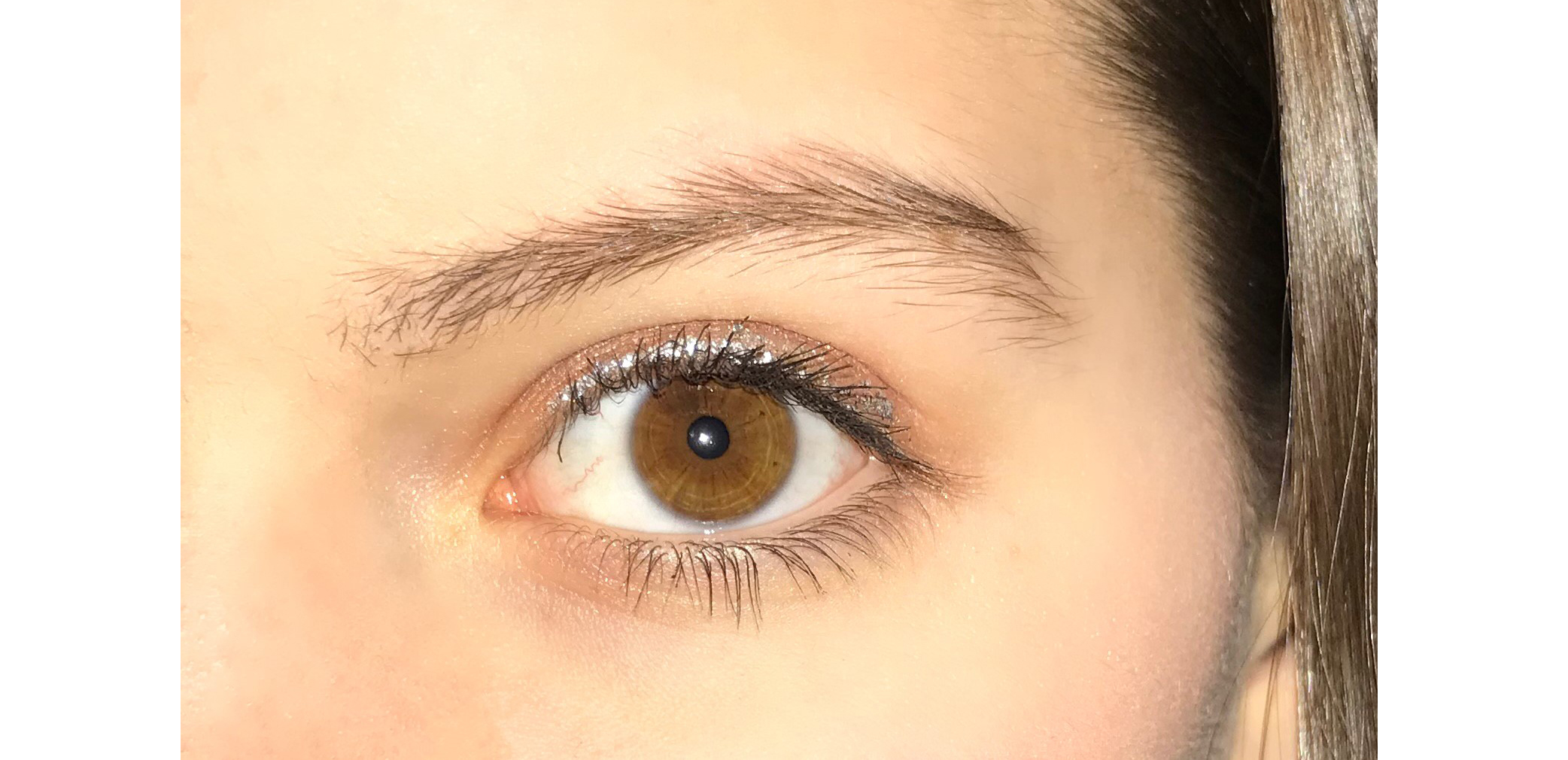 4/5
Chloe Kent tried: Glitter Pop Peel-Off Eyeliner in Lucky Bitch
"I can't say I hit it off with the Glitter Pop Peel-Off Eyeliner.
"It took a good few minutes to dry, so I managed to swipe the whole thing off with my eyelash curlers the first time around.
"I've worn it to the office and to parties and it's lasted well through both, but begins to feel quite tight after a few hours.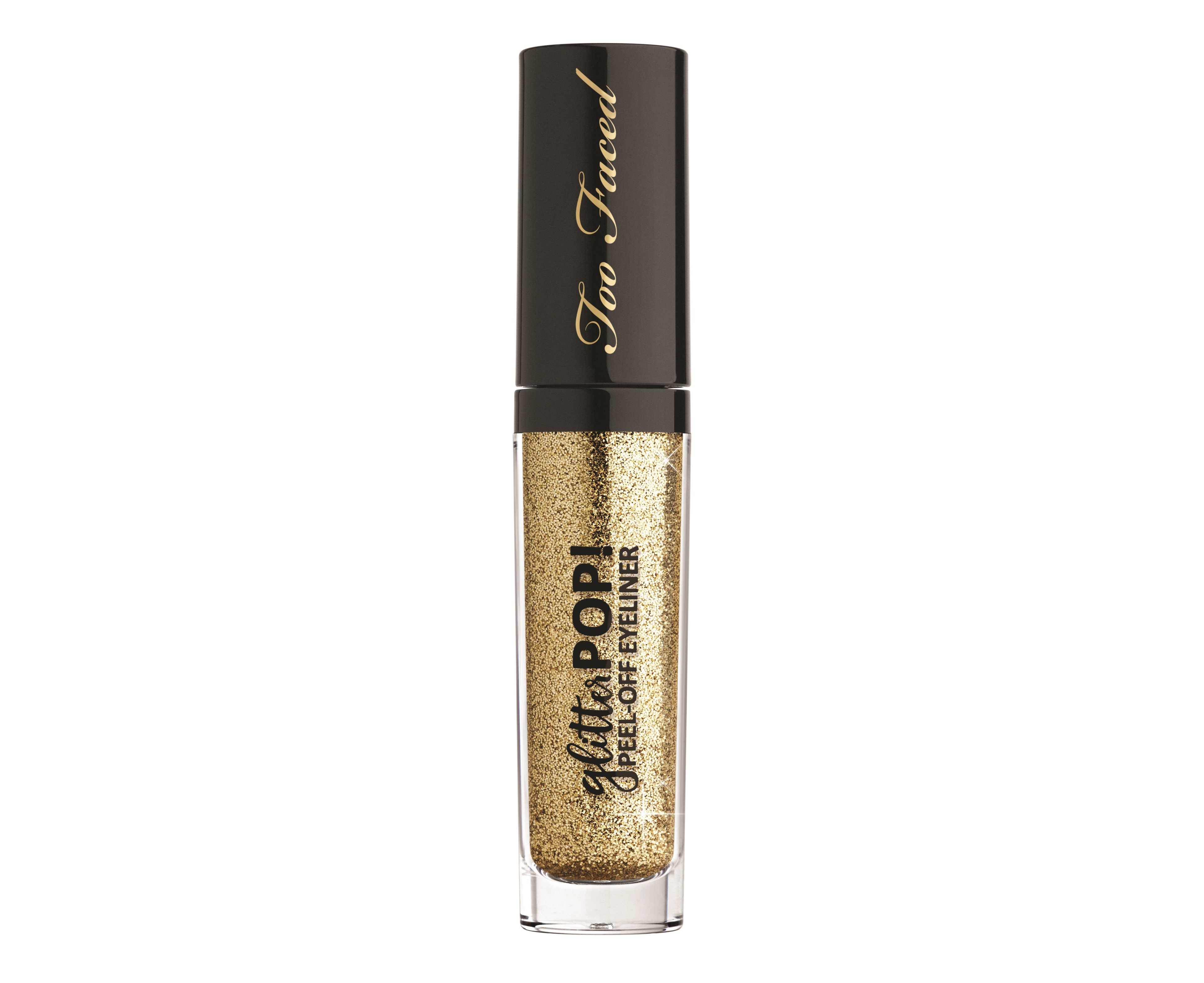 "As for the peel-off removal, I learned the hard way that you have to make sure you don't get any of the gel on your eyelashes otherwise it comes in three or four separate chunks and then I needed a facial wipe to get rid of the residue.
"It's definitely a case of practice makes perfect with this eyeliner, but it's just a bit too fiddly for me!"
2.5/5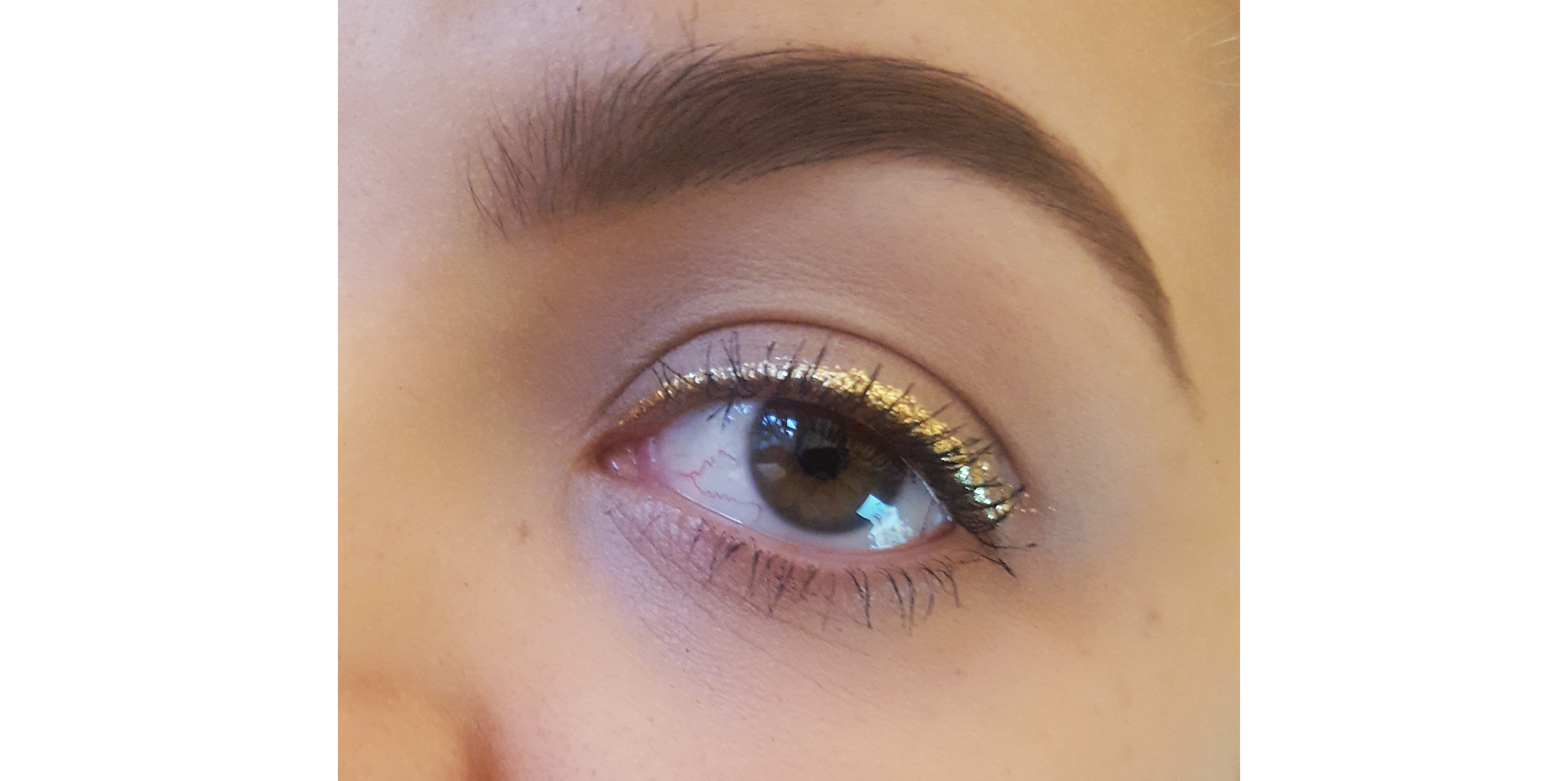 © Press Association 2018