These are all the biggest trends from The Fashion Awards 2017
6th Dec 17 | Beauty
The star-studded event took place in London.
Models, musicians and all manners of fashionistas descended on London for one of the biggest events in the sartorial calendar: The Fashion Awards 2017.
For these famous faces, it meant an evening of putting on their finest duds and finding out who won the top accolades (the likes of Donatella Versace and model Adwoa Aboah were honoured).
But for us mere mortals, it means ogling the incredible outfits.
So without further ado, here are some of the biggest and boldest trends to hit the red carpet at the Royal Albert Hall on Monday night – just in case you didn't quite make it there yourself.
Reds and oranges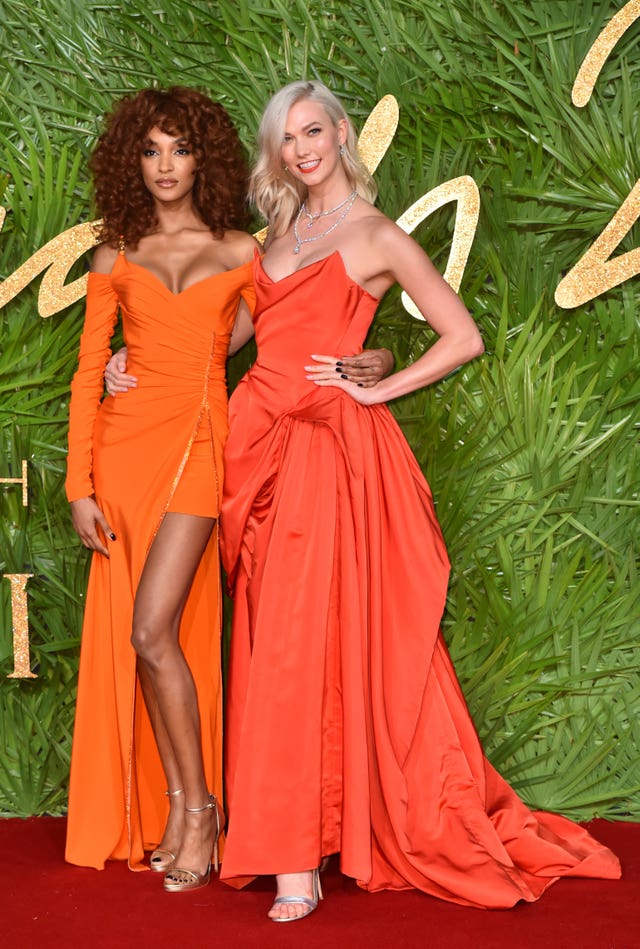 It is festive season, so it's perhaps unsurprising that the colour red made a strong showing at The Fashion Awards.
However, none of these models were in danger of looking like Santa Claus, with models Jourdan Dunn, Arizona Muse and Karlie Kloss (in a voluminous Vivienne Westwood gown) sporting various shades of reds and oranges.
Plaid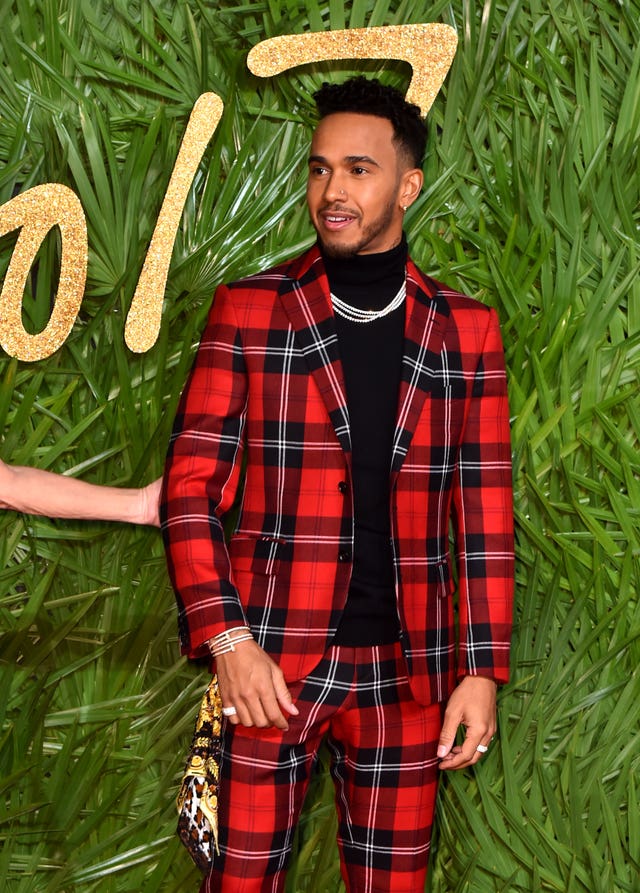 Plaid suits also proved a hit last night, and was one of the few trends to transcend genders. Both Lewis Hamilton and Agyness Deyn turning up in some snappy plaid numbers.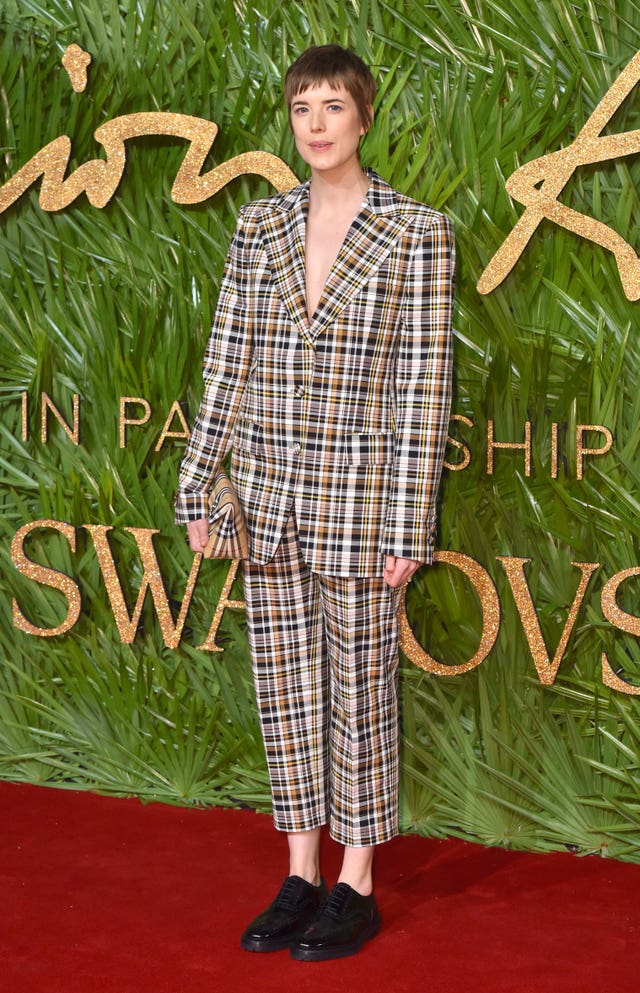 Metallics
Probably much like at your office party, metallics flooded the fashionable event. However, chances are people at your work do weren't quite as gussied up as the likes of Ruth Wilson in Erdem or Rita Ora in Versace. If they were, we take our hats off to them.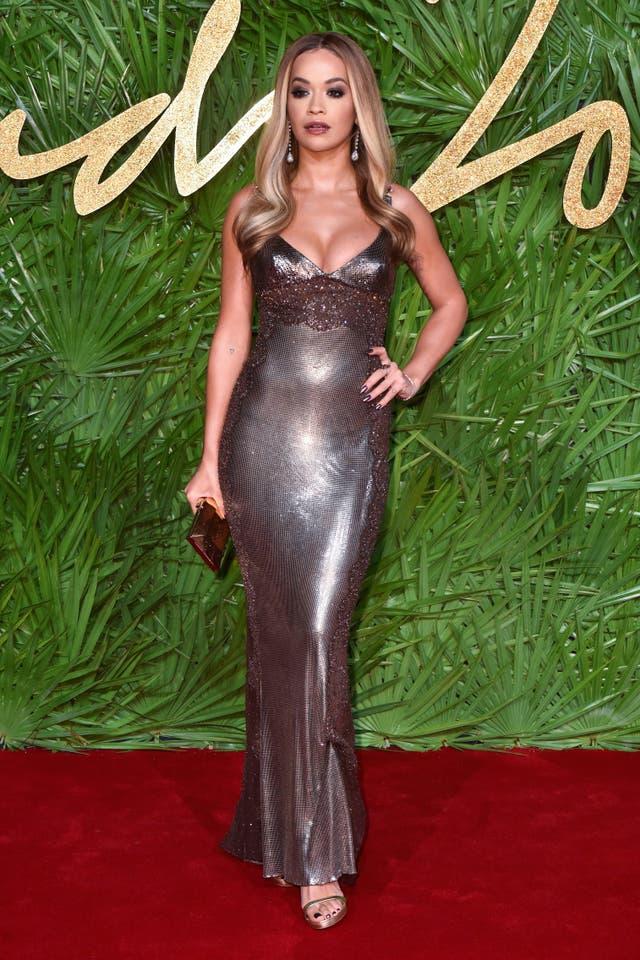 Pastels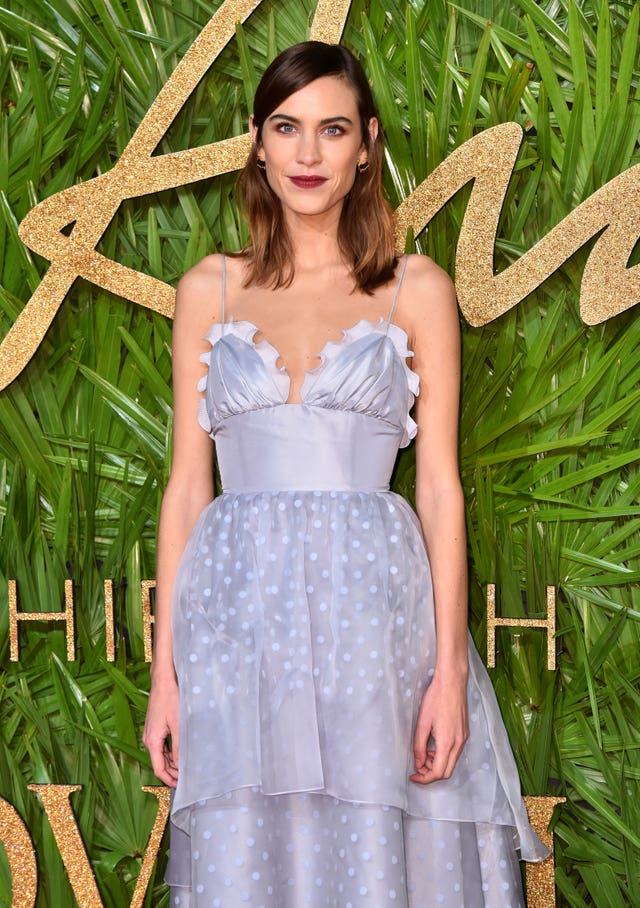 Pastels were another trend that we saw across the red carpet, but the colours were executed in vastly different ways.
Alexa Chung wore a custom dress from her own clothing line that was about as princessy as you can get. She added to this effect with satin bedazzled ankle boots.
Cindy Crawford's up-and-coming model daughter Kaia Gerber added a touch of flamenco flavour in powder blue ruffled separates from Ralph & Russo.
Canadian model Winnie Harlow also went for pale blue, but her outfit could only be described as cody-glam, comprising a mohair jumper and full skirt with thigh-high split.
Bold prints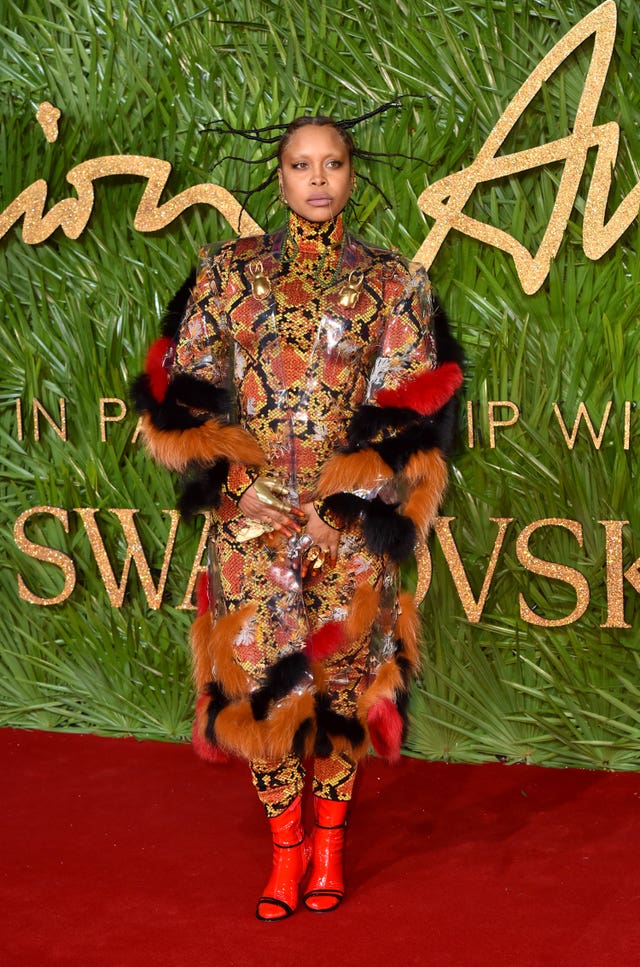 While many models went down the more subdued route in terms of colour palette, this wasn't for everyone.
Musicians seemed to lean more towards loud and daring patterns – just look at Erykah Badu (who gets bonus points for some incredible hair), and FKA Twigs (who wore a show-stopping Versace gown).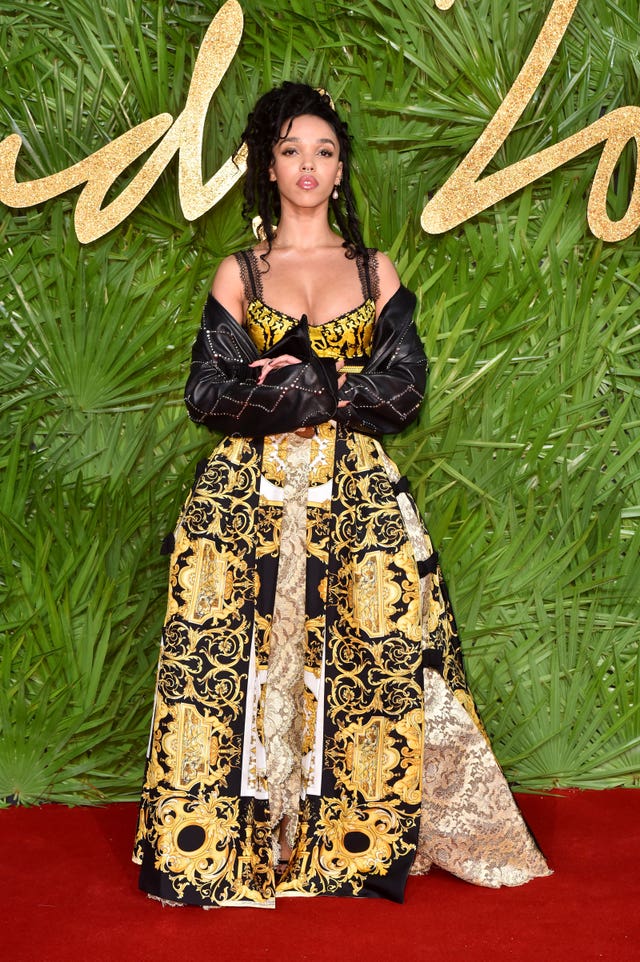 Joining them in this trend for out and proud patterns was fashion designer Matty Bovan, with a look that was in keeping with his own wild designs.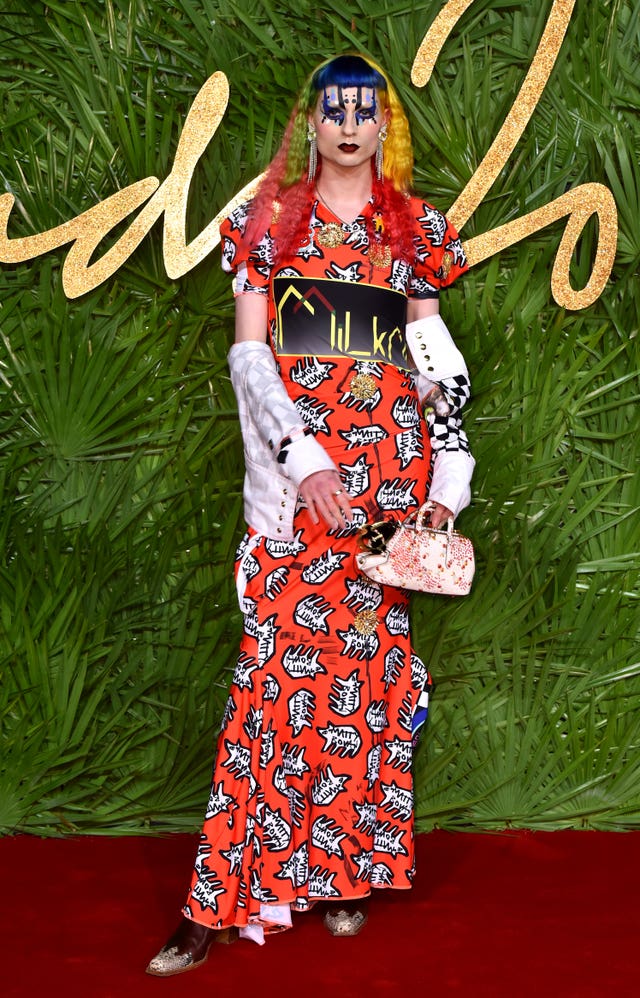 Weird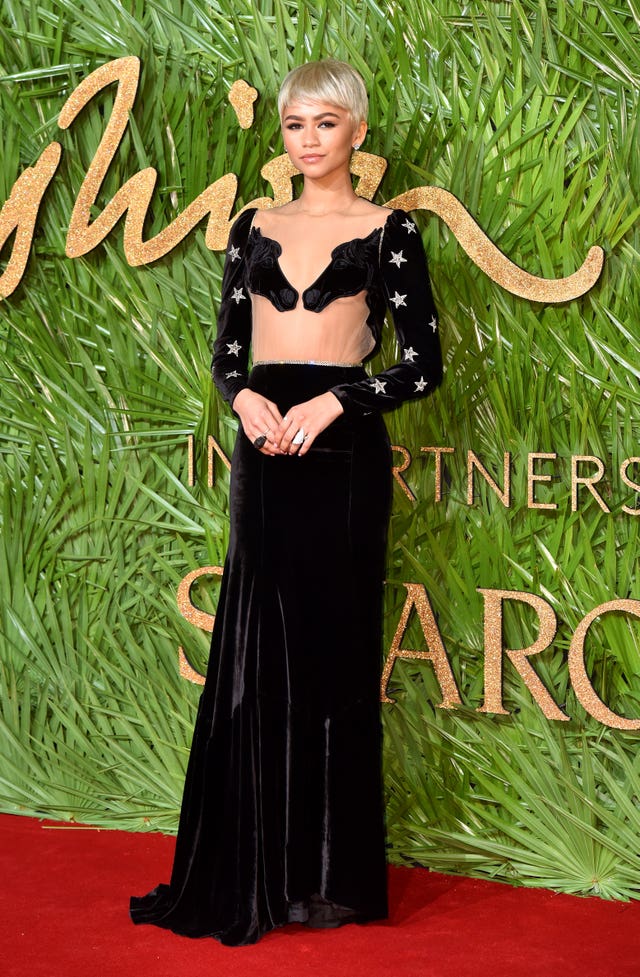 And then there are the choices that don't really fit into a particular category, so we'll just call them the most weird and wonderful of the bunch.
Take American actress Zendaya – she rocked up in a Vivetta dress, with horse head silhouettes covering her chest along with a whole lot of illusion netting.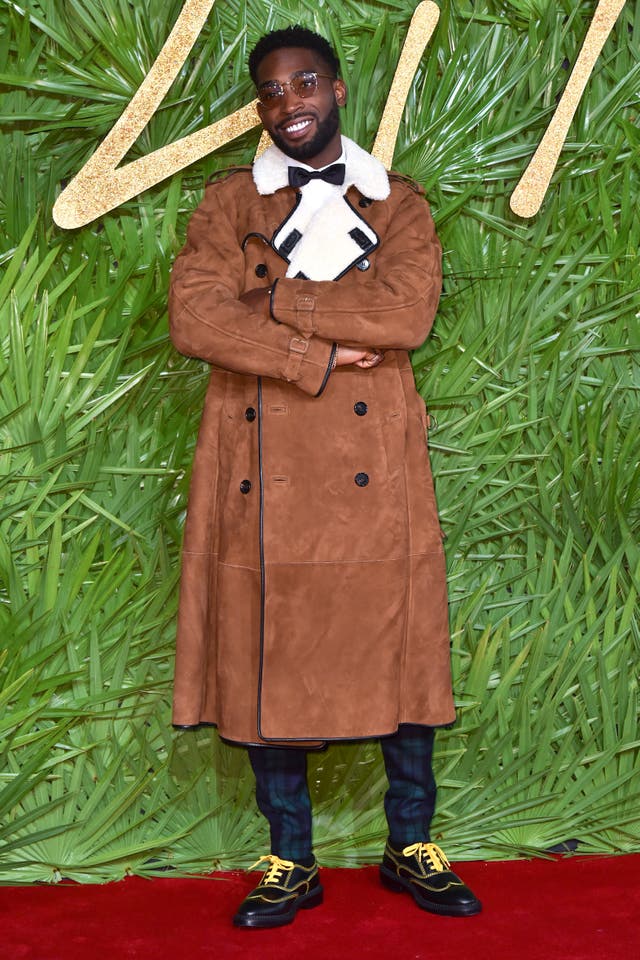 Whilst Zendaya went for a racy option, both Tinie Tempah and Selena Gomez went completely the other way. Tinie turned up in a frankly huge, brown suede coat, and who can blame him – it's December, plus shearling is very on trend right now.
And then there was Selena, who sported an outfit by Coach that can only really be described as Victorian chic, with ruffles all over the place and white vintage-style lace-up boots. On a night when most starlets played it safe, we salute this quirky look.
© Press Association 2017