Get the look: Adwoa Aboah's Seventies-inspired Vogue cover make-up
9th Nov 17 | Beauty
Pat McGrath used products from her own make-up brand for Adwoa's British Vogue cover debut.
After months of fevered speculation, the December issue of British Vogue was finally revealed this week, with model Adwoa Aboah chosen by new editor-in-chief Edward Enninful to grace his first cover.
The 25-year-old mixed race model is wearing a Marc Jacobs dress on the cover, which led us to believe she might also be wearing Marc Jacobs make-up, but now that we've had a peek inside the magazine (it hits news stands on Friday but subscribers receive their copies today), we've discovered that legendary make-up artist Pat McGrath created the beauty look using products from her own line.
The striking aqua eyes and glossy red lips clearly hark back to the disco days of the Seventies, calling to mind Jerry Hall and Donna Summer. In fact, eagle-eyed Vogue fans have already pointed out some similarities with Vogue's June 1972 cover (although the price, £3.99 versus 30p, has increased somewhat).
Want to try Adwoa's beautiful Vogue cover look yourself? First up, you'll need Pat McGrath Labs Mothership II Sublime Palette. The $125 palette (around £95; it ships from the US) features 10 eyeshadows, and it's the Blitz Emerald shade that Pat used on Adwoa. We also think she's used Blitz Blue from the Mothership I Subliminal Palette as well, plus a generous coat of black mascara on the upper and lower lashes.
For the gorgeously glossy scarlet lips, Pat used her Lust 004 Lip Kit – Everything (£135, Net-a-Porter), an 11-piece set of lipsticks, glitters and gloss. We think she started with a layer of matte lipstick Blood I before adding the Clear Vinyl Gloss on top to give that wet-look finish.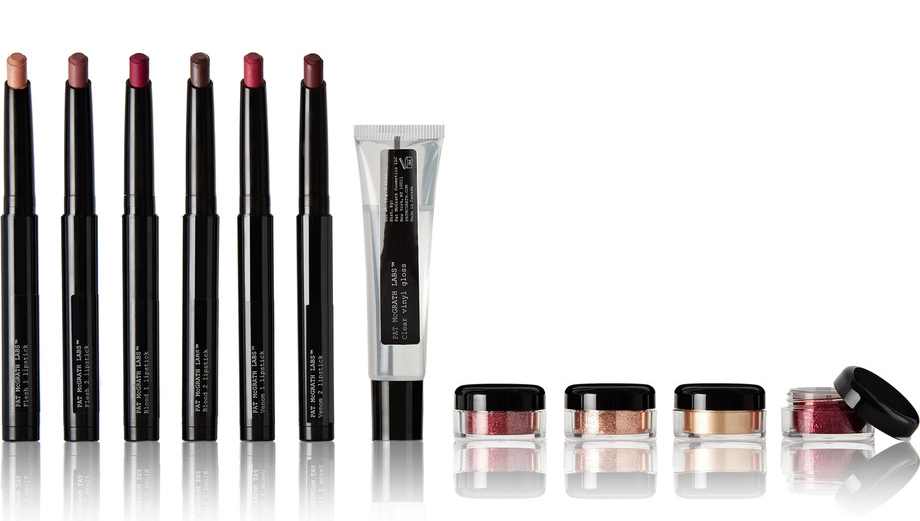 And the final product you'll need if you want to faithfully recreate Adwoa's look? Unless you've already got pale eyebrows like hers, you'd better grab some Jolen to bleach those brows…
© Press Association 2017