This is the best way to clean your make-up brushes according to Reddit users
7th Nov 17 | Beauty
Forget pricey products - this cheap and simple method does the job just as well.
It's something even the most diligent make-up maven has been guilty of at some point or another: not cleaning your brushes often enough.
Experts recommend washing your make-up brushes at least once every fortnight. Why? To thoroughly remove product residue, because bacteria just love to dwell in those clogged-up bristles, multiplying like there's no tomorrow – and if those nasties end up on your face, the result can be breakouts. Gross.
So a quick and easy brush-washing routine is essential to make this boring chore less arduous. Luckily, the beauty buffs on Reddit are here to help.
User Seredipretty101 posed the question: 'I'm looking for a good product to clean my make-up brushes. I typically use olive oil and soap, but I want something better for my brushes? Any suggestions?'
And there were plenty of responses – with one particular suggestion cropping up more than any other: baby shampoo.
'I use baby shampoo. It's gentle on the brushes, as it is for babies after all. It lathers really well, making the brushes nice and clean!' said ZombieGoddessxi. 'It's so free of harsh dyes and chemicals, which is why I use it as an eye make-up remover.'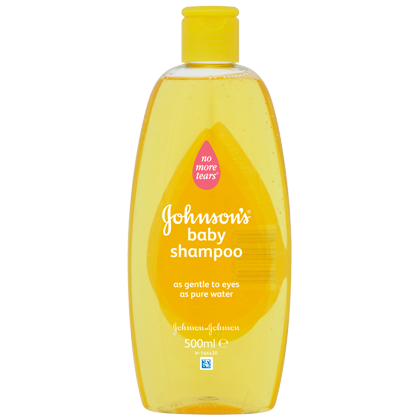 RaffyGiraffy says she uses Cinema Secrets Makeup Brush Cleaner on the daily, and once a week: 'I will usually just use Dawn dish soap or Baby Shampoo for a deeper clean. I'm not sure if either is the best but I've been doing it for years and it always works!'
Just like washing your hair, you need to wet your brushes, lather up one at a time with a small dollop of baby shampoo, rinse (repeat if necessary), and then leave to dry.
Becatron7 also reckons Johnson's Baby Shampoo is the best: 'Cheap and cheerful, does the job.'
Cheap it certainly is; you can get a 300ml bottle for just £1 from Wilko.
And Nicolem441 agrees: 'Johnson's Baby Cleanser I use on my Sigma and Morphe brushes. Haven't had any issues at all. Plus it makes a great make-up remover.'
So there you have it. Why shell out for an expensive brush cleaner when a £1 baby bargain will do the job?
© Press Association 2017