Kate Moss on the £950 face cream she uses every day and why she loves Japanese spas
6th Nov 17 | Beauty
The supermodel revealed some of her beauty secrets when Katie Wright was granted a rare audience.
Kate Moss rarely gives interviews, so when we were invited to an event to celebrate the arrival of Japanese luxury import Decorte in the UK we weren't sure whether the elusive supermodel would actually say a word in her capacity as face of the beauty brand.
But we were lucky enough to be treated, over a very posh afternoon tea at London's The Connaught hotel, to an audience (albeit a brief one) with Kate, who was relaxed and delightfully self-deprecating throughout.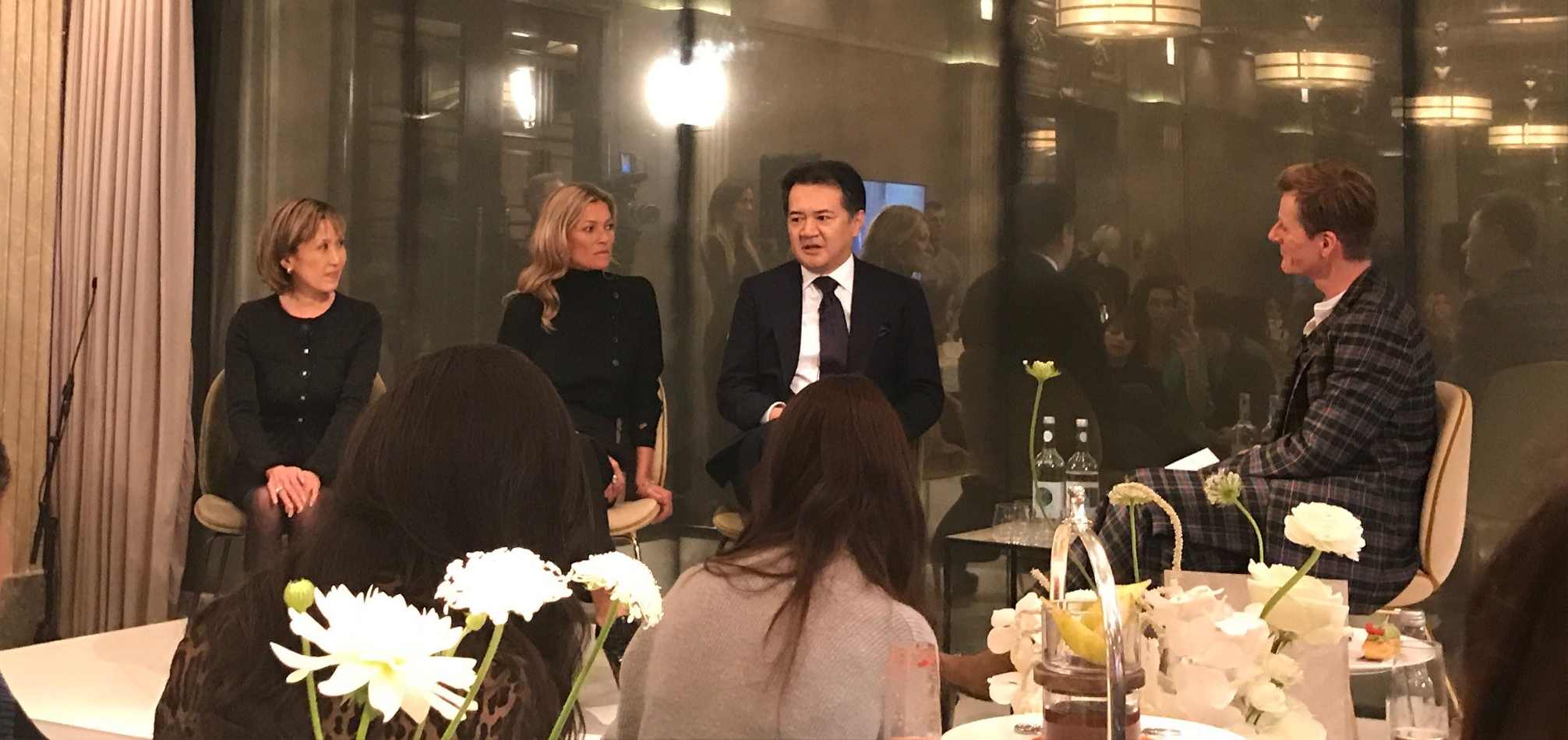 Asked by host Scott Wimsett how the partnership came about, Kate, who was dressed in a chic black buttoned sweater and trousers, described a trip to a Japanese spa during which she had "a blast" with the brand. (Trust Kate Moss to make a spa weekend sound like a raucous knees-up).
"It's in the mountains, an hour from Tokyo. It's very calm and you have to wear a kimono everywhere," she described. "And then you have a tub in your room and it's just overflowing with onsen [Japanese hot spring] water and you just kind of loll around! It's just heaven."
"I'd never heard of the onsen water myself, either," Kate admitted,"but it was amazing. It's a completely different feeling to water, it really absorbs into the skin, it doesn't just sit on the skin. We were only there for two nights, in and out of the water, and then there's a communal spring. It was just so rejuvenating. You kind of float out of there."
'Transilient onsen water' is one of the magic ingredients of Decorte's skincare offering (the brand also does make-up). Inspired by volcanic onsen spring waters, this specially engineered complex is said to alkalise and balance the skin.
Now, the 43-year-old is a total Decorte convert: "I use it every day – and I think it's working," she chuckled, citing the AQ Meliority Intensive Cream as one of her must-haves.
But if you want supermodel-esque skin, you've got to pay for it, because that face cream costs no less than £950 a pot. For just 45ml of product, that equates to around £2,100 per 100ml.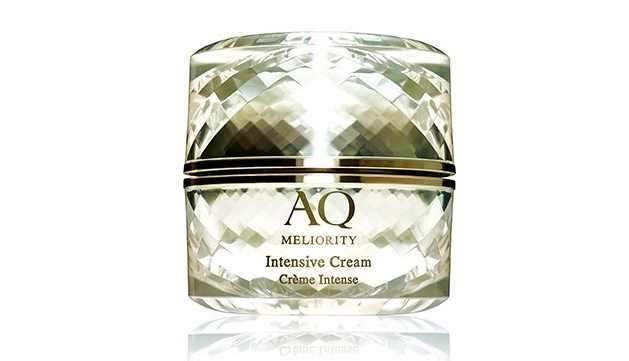 Kate's other favourite is the slightly more affordable Vitality Tincture, £140, which she says friends were 'fighting over' when she shared products with her girl gang.
The fashion icon was so keen on the range that she's credited with paving the way for its UK launch into Selfridges, after years of success in Asia.
"I wanted it on my doorstep so I didn't have to call Japan every time!" she said. "I was like, 'I need it here, please,' so I'm so happy."
As for the price? Kate thinks it's worth it: "I work with make-up artists close enough that they know the difference when [my skin isn't good] and when it is, and I have been getting compliments since I've been using it. So I'm gonna run with that!"
Decorte is now available in store and online, exclusively at Selfridges.
© Press Association 2017