Love the smell of a freshly unboxed phone? There's now a scent for that, and we've tried it
4th Oct 17 | Beauty
The scent claims to capture the 'metallic electricity' of a brand new smartphone.
Every so often, a survey comes out revealing the nation's favourite smells, and the same aromas make it into the top 10 every time – things like freshly baked bread, coffee, bacon frying and freshly cut grass (did you know the latter is actually the result of a chemical cry for help by those severed blades of grass? Well now you do).
What hasn't shown up in the most beloved list (so far) is the smell of a freshly unboxed smartphone. But that's not to say it isn't appreciated – a quick social media search shows that plenty of people get a kick out of sniffing their new device when they unwrap it for the first time.
With that in mind, Carphone Warehouse has created a scent that mimics that new phone aroma. Called Unboxed, it combines cedar wood, frankincense and musk with 'industrial top notes' that replicate the metallic tang of an unsullied iPhone.
Created in collaboration with aromacologists Design in Scent, the room fragrance is a 'chic and elegant composition', they say.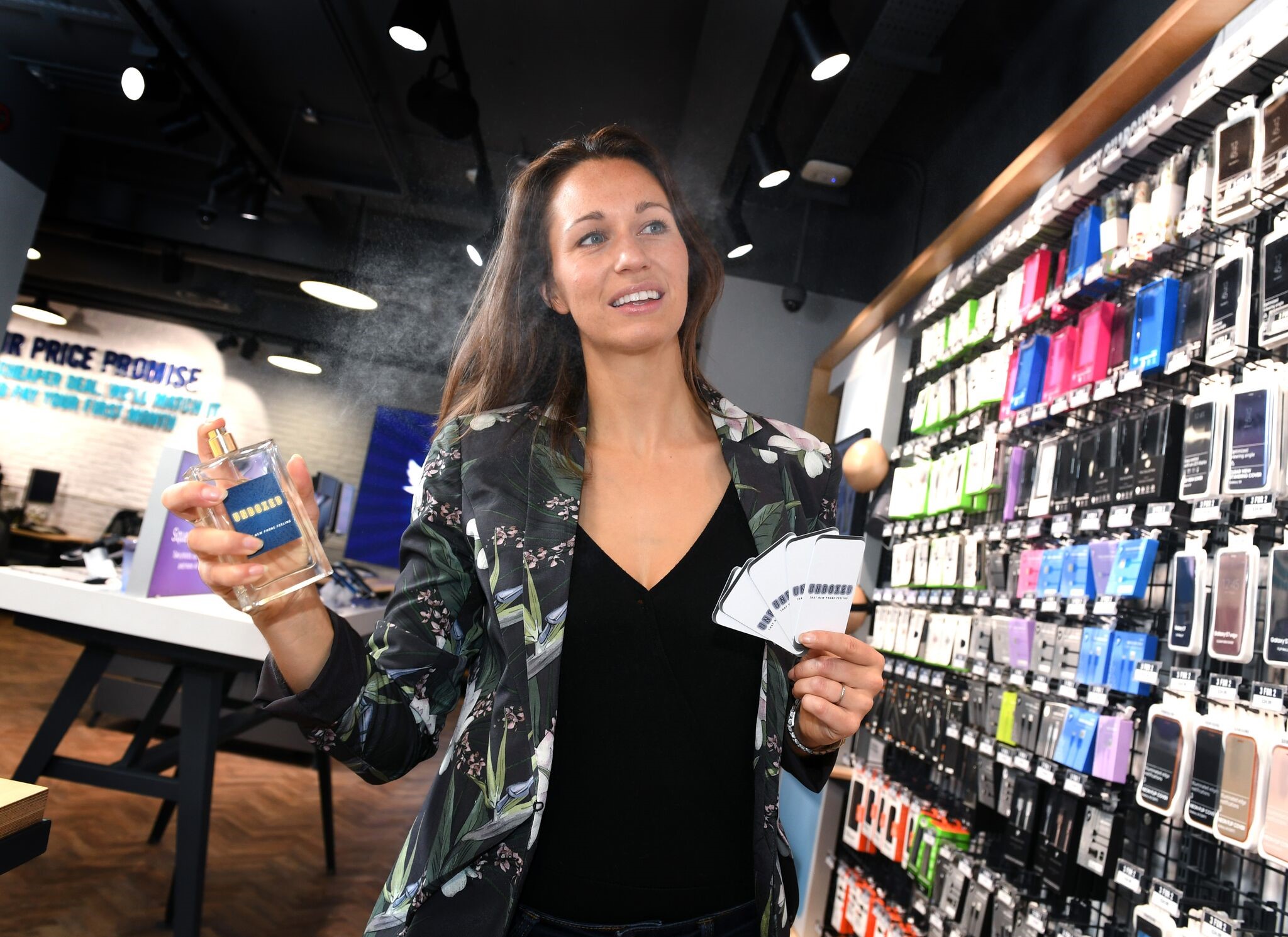 "Capturing the complexity of that new phone feeling was a very exciting brief," says Gemma Hopkins, founder of Design in Scent. "We played with a range of curious ingredients to get that perfect blend of phone materials, sleek design and packaging, metallic electricity and luxurious exclusivity."
What does it actually smell like? We got our hands on a sample and can tell you that it's surprisingly accurate. It starts off quite powdery, but then quickly that rubbery, medicinal tang comes through, a bit like a new pair of trainers or a car air freshener. And when you think about it, that 'new phone smell' probably has more to do with the box and the adhesive that's used in it rather than the phone itself, so it makes sense that Unboxed would have a chemical quality to it. It's not unpleasant, and if you prefer clean scents to strong florals, you might actually want this in your home.
Want to try it yourself? Head to Carphone Warehouse, because 100 stores are handing out tester cards, while 25 stores will be giving Unboxed room fragrance atomisers to the first customers who buy a new phone. Find out which locations are participating here.
© Press Association 2017