5 minutes with Michelle Keegan as she launches her new fashion collection with Very
27th Sep 17 | Beauty
The actress reveals her style rules, design inspirations and her perfect date-night look, in a chat with Katie Wright.
While her day job finds her in front of the camera starring as Lance Corporal Georgie Lane in hit BBC drama Our Girl, Michelle Keegan is no stranger to the design studio, having collaborated on a variety of successful fashion collections in the past.
But now the actress has expanded her repertoire with a range for Very.co.uk which includes, for the first time, activewear, loungewear and homewares.
"With travelling so much for work, I live in comfortable clothes which can work on the plane and off. This obsession is one of the reasons I was so excited to design a range of loungewear," the 30-year-old explains. "There is something so nice about coming in after a long day and putting on something cosy and comfortable."
But there's no shortage of glam garments in the collection either, with chic cocktail dresses and tailored separates aplenty. We grabbed five minutes with the stylish star, who is married to TV presenter Mark Wright, to chat about fashion at home, work and play.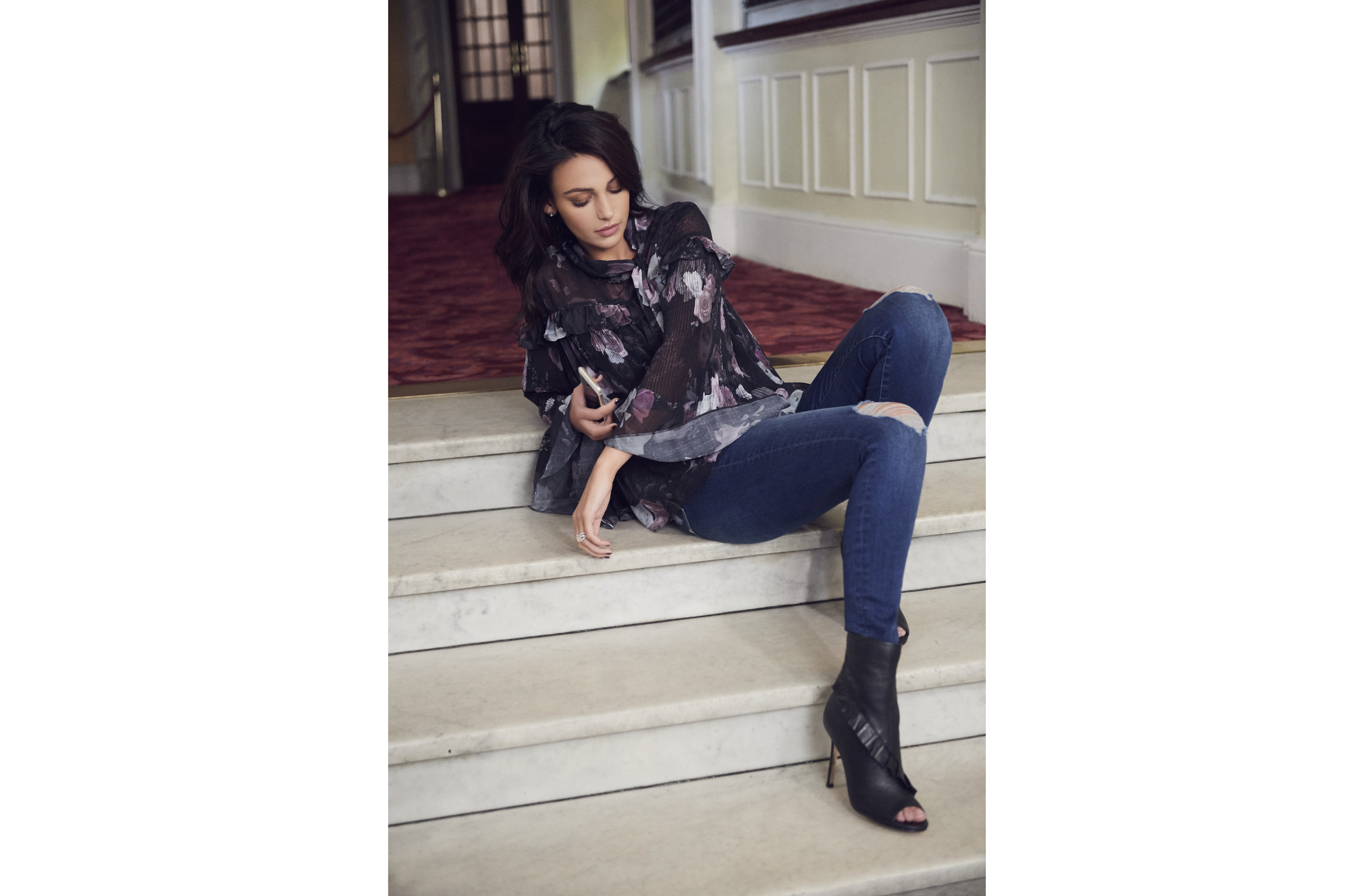 What inspired you when designing this range? Did you have a customer in mind?
I actually find inspiration on a daily basis. I might see someone on the street looking incredibly stylish that makes me look again or I might be at work and doing some research with the costume department or I could see something I love in a film or on the pages of fashion magazines which totally grabs me. I then take all of these ideas and really think about what I would want in my own wardrobe. That's why this new range is so true to my style.
Do you follow any style rules when it comes to dressing for a night out?
A rule I listen to, when dressing for any occasion, is make sure you are comfortable. If you are not sure about an outfit or don't feel comfortable before you go out, you will definitely hate what you are wearing later in the night. Always try and be true to yourself and your own style – confidence is the most attractive look!
What is your perfect date night look?
My perfect date night look is a LBD, which is why I have designed more than one for this collection. I think they look effortless and sophisticated and you can have fun with statement accessories.
What do you like to do in your time off?
I don't get much time off from work – this year has been the busiest I have had so far. When I had two weeks off from filming this summer, I worked every day shooting which was really exciting but meant I didn't have a lot of downtime. When I do take a break, I like to spend time with Mark and my family and friends.
Did you always know you wanted to be an actress?

Yes, I love acting and feel so lucky to be starring in a BBC drama. I love being behind the camera and the people you work with every day become like a family. It is the best job and I feel very fortunate.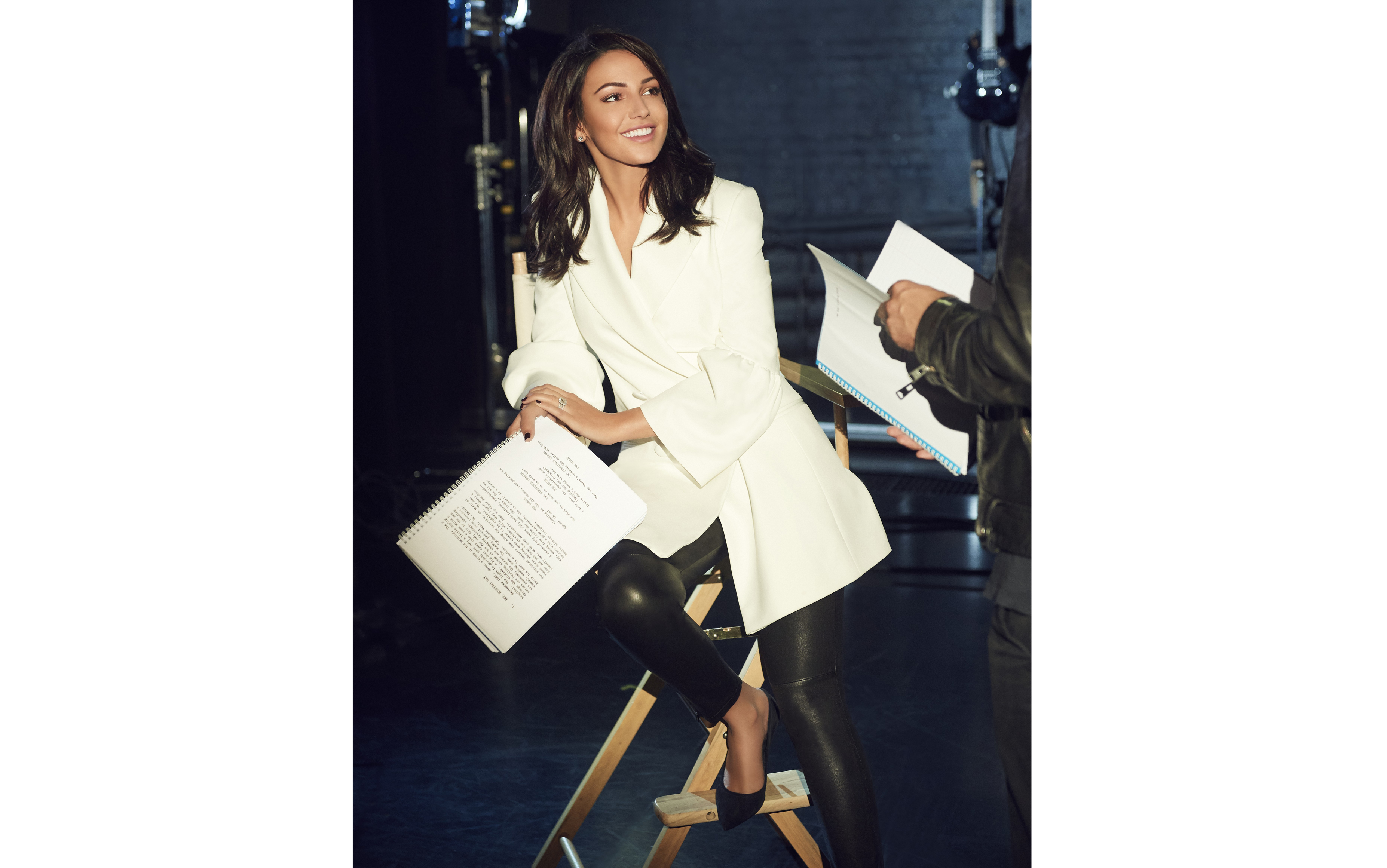 If you could see any celebrity wearing your collection, who would it be?

I have always said I love Jessica Alba's style. She always looks amazing, so to see someone like that wearing my collection would be absolutely amazing. But I'm actually really excited to see the Very customer wearing my collection. It will be such a buzz to be in a bar and see someone who is wearing one of my Very pieces. I can't wait for that!
Michelle Keegan for Very collection is available now at Very.co.uk.

© Press Association 2017