< Back to Announcements
Announcement
Virgin Media Television partners with Bank of Ireland on 'Help Me Buy A Home'
20th April, 2023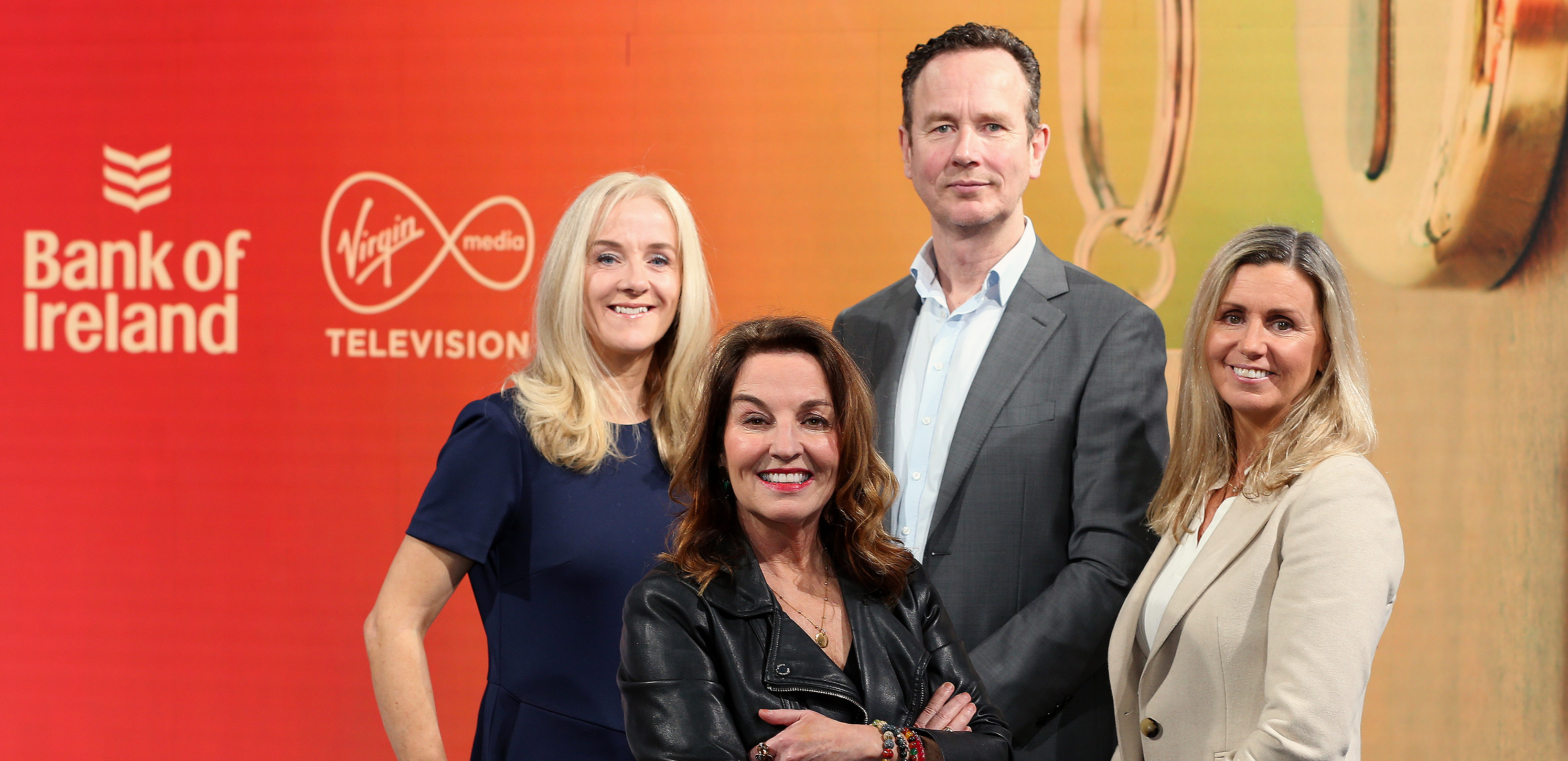 Virgin Media Solutions has today announced Bank of Ireland as the sponsor of its brand-new series 'Help Me Buy A Home' which starts this Sunday at 8pm on Virgin Media One and Virgin Media Player.
Fronted by Liz O'Kane and Michael Fry, this six-part property series unpacks the unfiltered realities Irish people face in the search for a home. Following real life experiences, this series takes a raw and honest look at the emotional rollercoaster, challenges, and hard-won joys of buying a home in Ireland.
The deal will see Bank of Ireland take the title sponsorship of the full series on Virgin Media One and Virgin Media Player, as well as elements of social media sponsorship across Virgin Media Television's social platforms.
Commenting on the sponsorship, Laura Lynch, Chief Marketing Officer, Bank of Ireland said: "Bank of Ireland is delighted to announce we are sponsoring "Help Me Buy A Home" on Virgin Media Television. Buying your first home can be daunting, this series will really help to educate those looking to buy their first home on all elements from searching for their dream home to applying for a mortgage. Seeing buyers going through the process will inform viewers about the process, help them become mortgage savvy and ultimately improve their financial confidence to get a foot on the property ladder."
Speaking on the partnership, Sinead O'Connor, Head of Branded Content & Entertainment, Dentsu Ireland said: "We were very excited to broker this partnership between Bank of Ireland and Virgin Media. This series portrays the current reality for homebuyers, while offering guidance and showcasing the many supports available to prospective buyers. It has been an excellent collaboration between all 3 stakeholders to bring this sponsorship to life".
Patrick Kinsella, Head of AFP in Virgin Media Television said: "Bringing our viewers programmes that are relevant to their lives is very important to us in Virgin Media Television. There has never been a better time for a show like 'Help Me Buy a Home' which gives the audience the benefit and insight of all it has to offer. Working with commercial partners to produce new shows of this kind for television is a central pillar of the VMTV broadcast strategy and our partnership with Bank of Ireland in this regard has been very successful".