< Back to Announcements
Announcement
Virgin Media Solutions announce Toyota as official sponsors of The Graham Norton Show
2nd March, 2023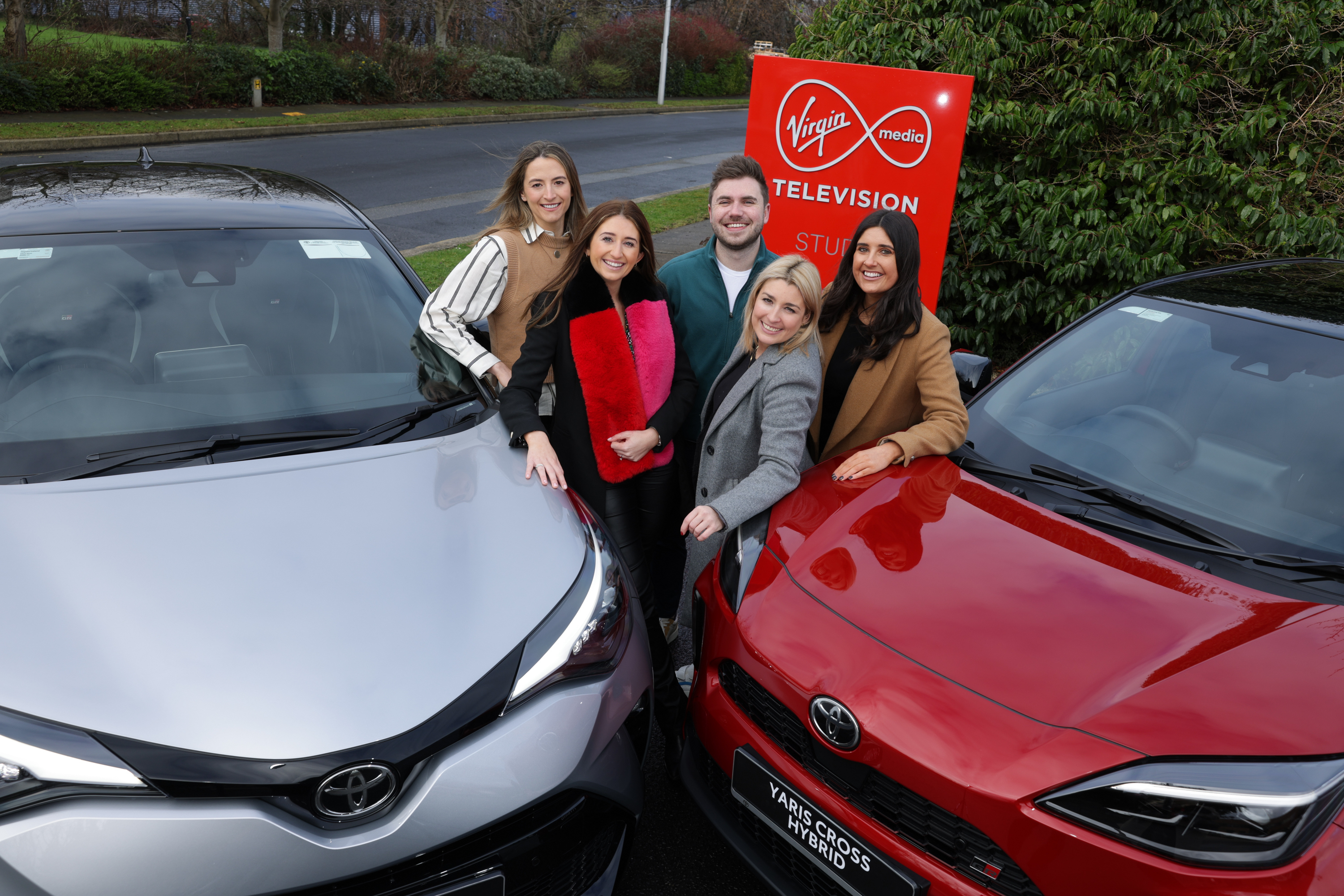 The sponsorship deal was brokered by Javelin, Toyota's full-service agency.
Virgin Media Solutions are delighted to announce Toyota as the new, official sponsor of The Graham Norton Show in 2023, broadcast weekly on Saturday nights on Virgin Media One.
The multi-platform sponsorship deal will include the broadcast sponsorship on Virgin Media One and digital sponsorship across Virgin Media Player, Virgin Media On Demand and support across Virgin Media's social platforms.
In 2022, The Graham Norton Show reached over 2.2 million individual viewers with a monthly reach of 650,300 individual viewers (incl. Main show and Repeats). The show is outperforming vs TV norms in its slot for the year with adults between 25-44.
Commenting on the sponsorship, Lauren Hennessey, Marketing Manager at Toyota said: "We are delighted to become the official sponsor of The Graham Norton Show on Virgin Media Television. The show is high reaching, high quality and high energy. Always looking forward to what's coming next, the show is dynamic - just like Toyota. We feel it's a perfect sponsorship property for us to showcase our own upcoming stars in 2023, the 5th generation hybrid electric range. "
Hannah Meaney, Client Solutions Manager at Virgin Media Solutions adds: "Virgin Media Solutions are delighted to partner with Toyota on their sponsorship of The Graham Norton Show. Everybody loves tuning in to Graham to see what all-star line-up he has on the couch each week. It's a household favourite and a perfect match for Toyota's brand. We look forward to working closely with the team to deliver a fantastic partnership that drives results for Toyota across a number of their portfolio of brands.''
The Graham Norton Show, sponsored by Toyota, is broadcast on Virgin Media One every Saturday night from 10:30pm as well as a repeat on Virgin Media Two on Sunday at 10pm