< Back to Opportunities
Opportunity
Heads Up - May Edition
25th April, 2023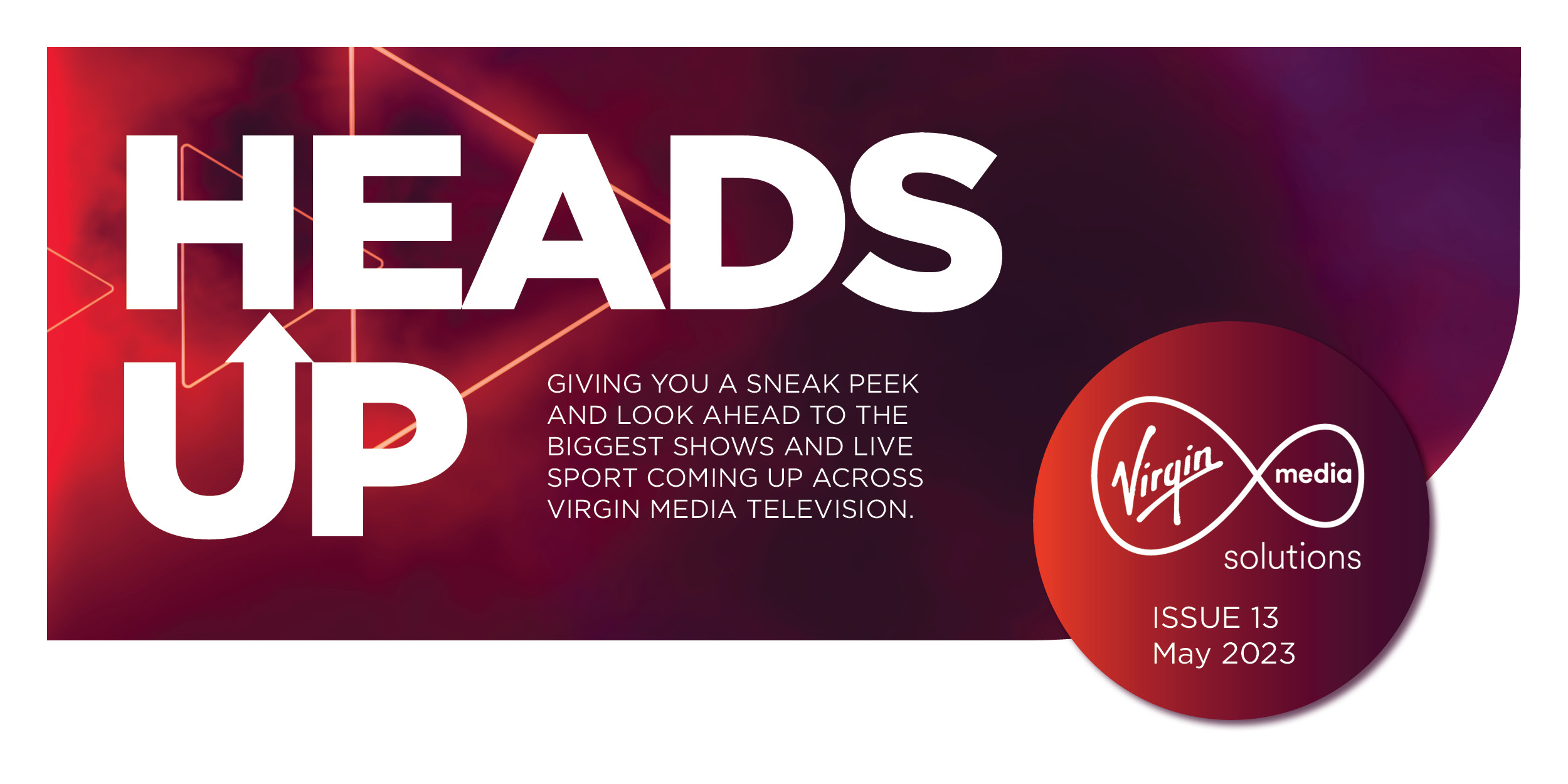 COMING UP: We have something for everyone this month, including big impact high profile sponsorship opportunities, a cooking partnership to dine for and digital packages that deliver your target audiences!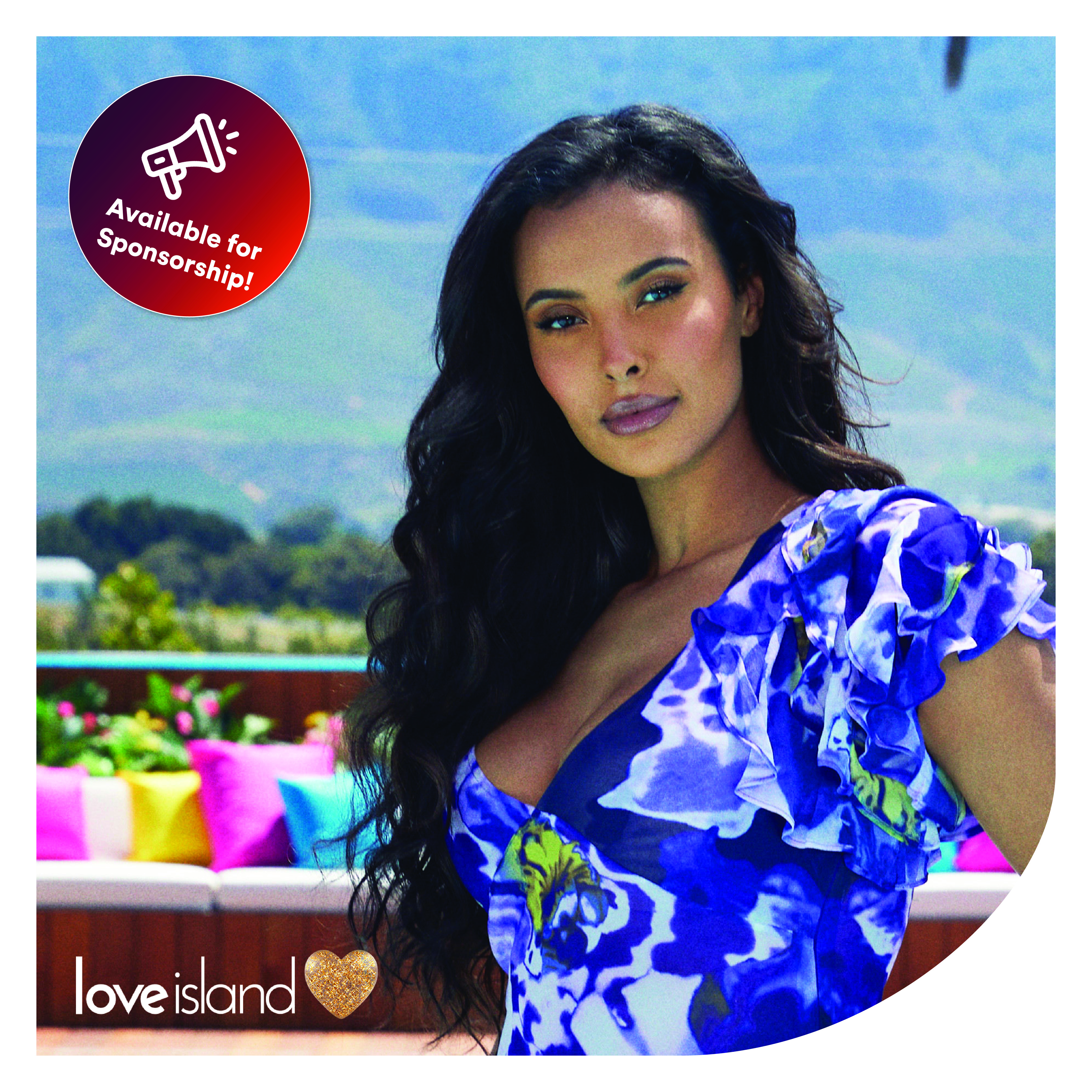 Couple up with VMTV this Summer
Love Island - Summer 2023
This June, Maya Jama welcomes more singletons to the stunning Spanish villa, each one on the hunt for love. If you think your brand is ready to couple up with Love Island, speak to one of the VMS team today! We have many exciting commercial opportunities available, including the full title sponsorship of Season 10 on Virgin Media Television. Act quick, before another brand's head is turned! Last summer's series reached 2.2 million viewers, delivered 15 million streams and made VM Two the no.1 channel for Adults 15-34... now, that is definitely my type of sponsorship on paper!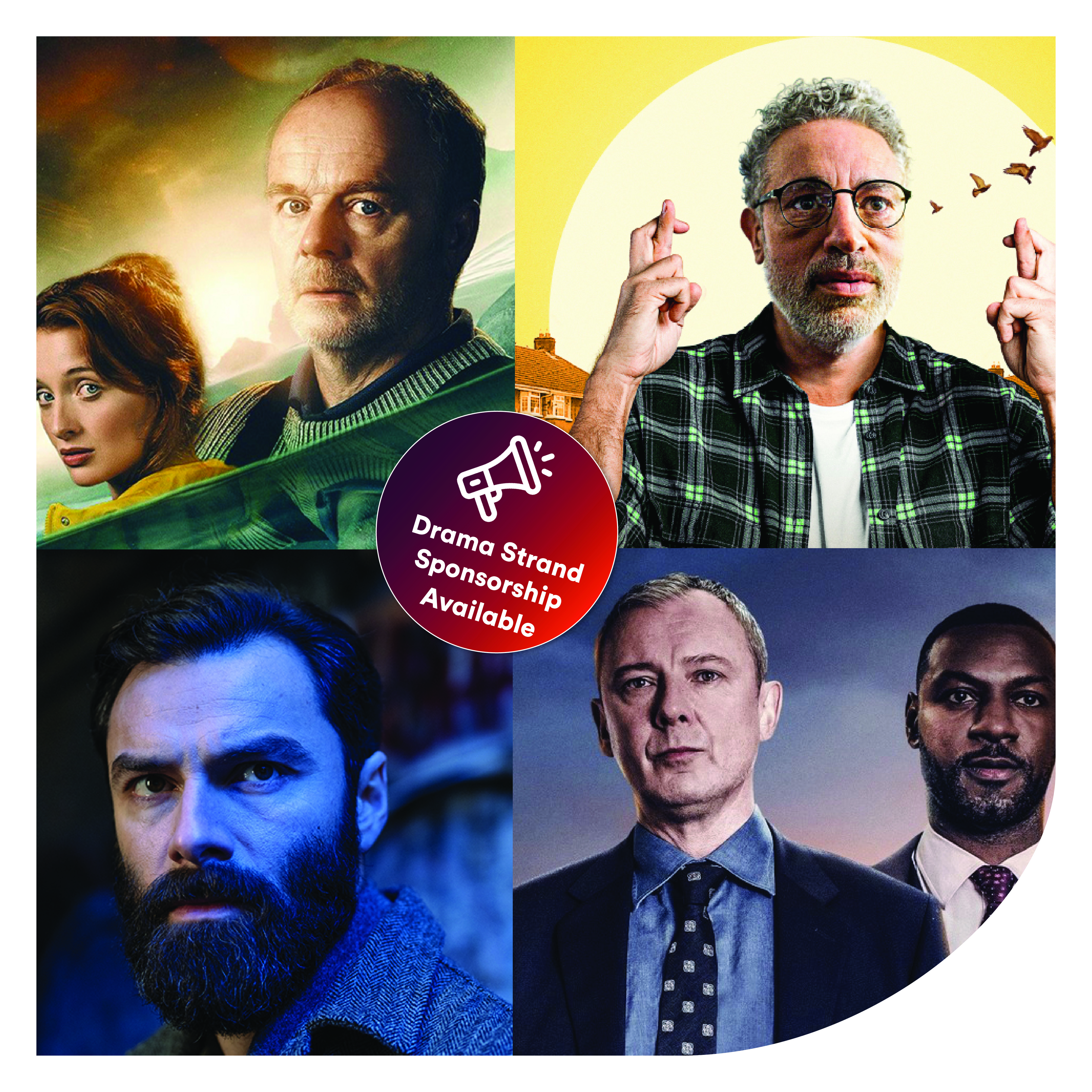 Allow your brand to be the star of the show!
Drama Sponsorship on VM One
We love a good drama here at VMTV, and we have some unmissable series coming up across Virgin Media Television that has your brand written all over it! With our Drama Strand Sponsorship Opportunity your brand can become the star, enjoying 10'' stings at the top and tail of each broadcast and 5'' stings around all centre breaks. If that was not enough, you will also enjoy logo placement/stings on all on air promos. Talk to VMS today and don't miss out on all the drama!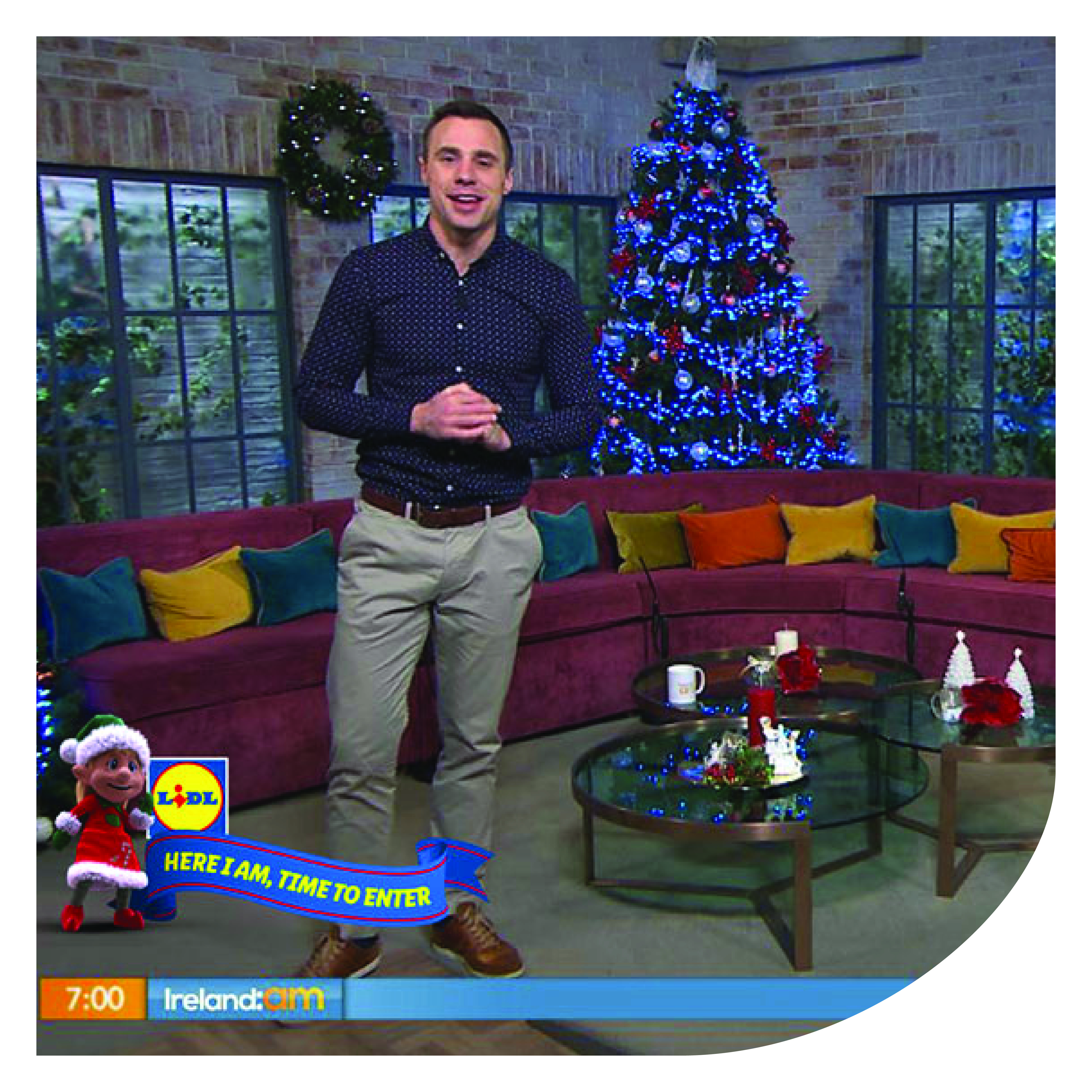 Put your brand in the picture
In Programme Promotions
Speak to VMS today about how we can bring your brand to life with our high impact, non-intrusive and non-skippable IPPs. Using Pixel Power technology, IPPs offer advertisers the premium opportunity to engage viewers with promotional branding and video opportunities while they are watching a TV programme. From still graphics to video content, IPPs can be branded to deliver key messages to engaged audiences.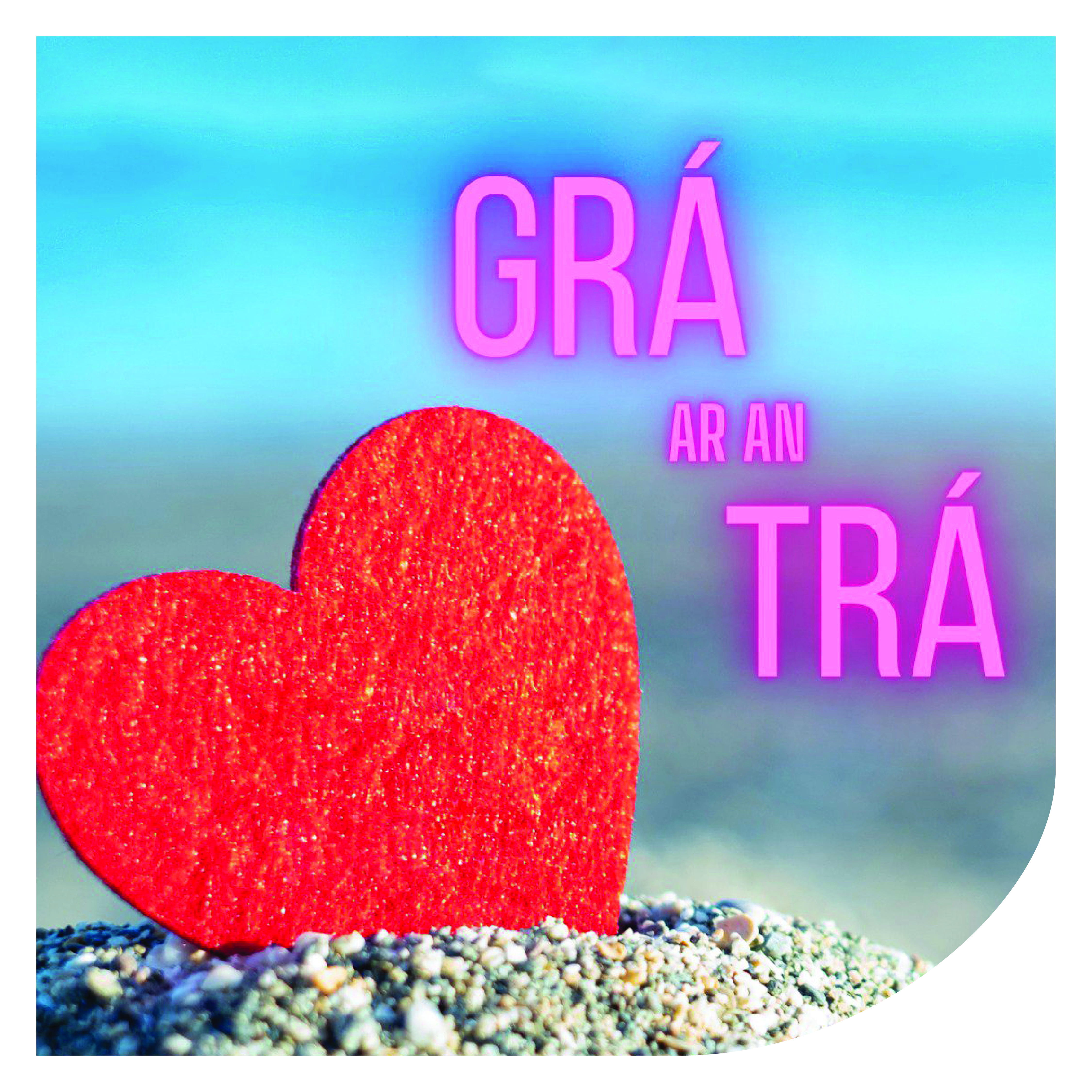 Life's a beach with this sponsorship opportunity
Grá ar an Trá
Shooting this May, Grá ar an Trá is the Gaeltacht like you have never seen it before, as singletons couple up and get cosy while they get to grips with the Irish language... and each other! Through fun tasks, cheeky challenges and romantic rendezvous, our couples will compete to find love and be crowned the couple with the focal! Talk to VMS today and get your brand in from day one, with commercial opportunities available including title sponsorship. If you're quick, we might even get you or your client in for a set visit.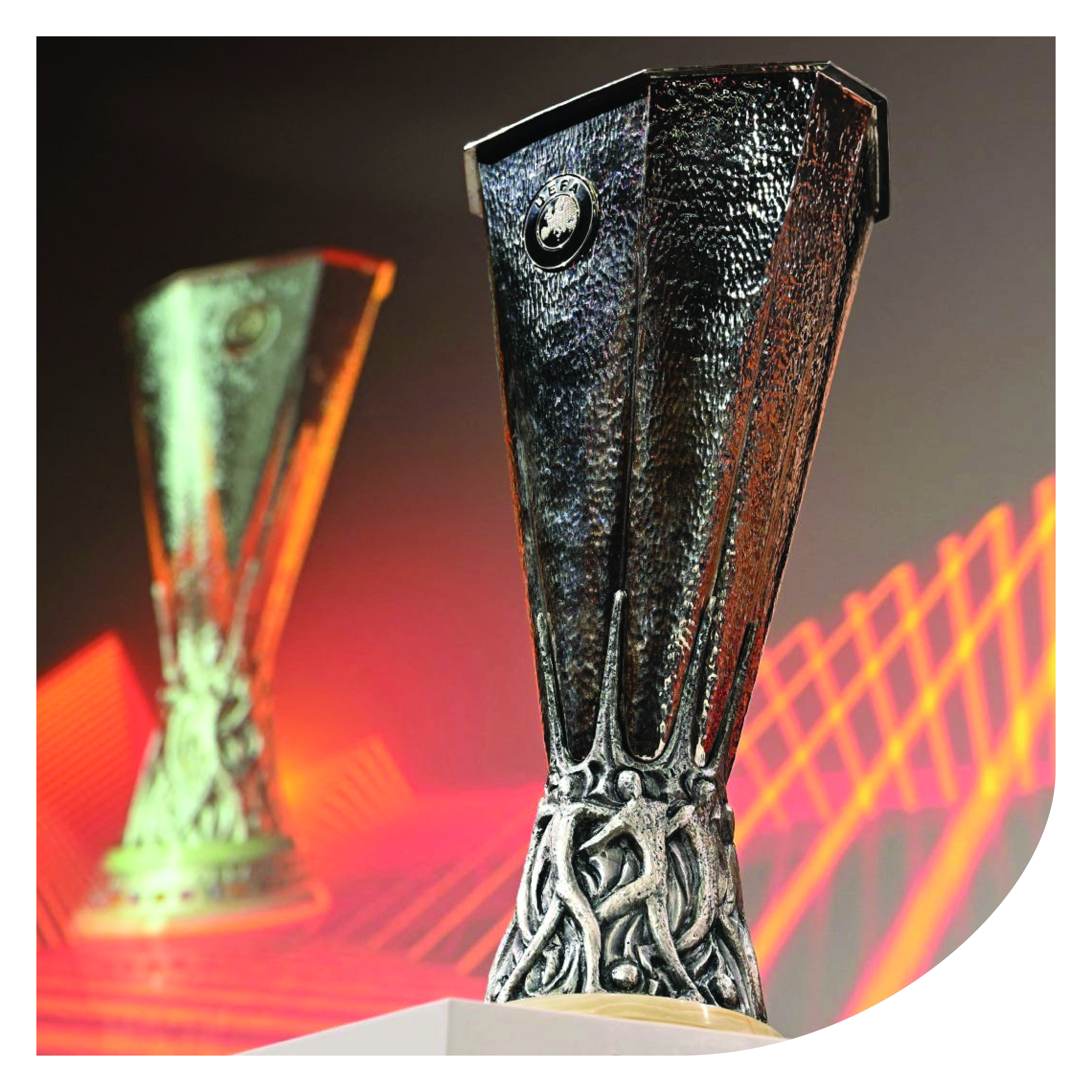 Achieve your brand goals!
UEFA Europa League Sponsorship
Our live coverage of the UEFA Europa League is fast becoming a Thursday night staple for Irish sport fans, and this is your brand's opportunity to sponsor the big match action as we bring you more tasty Thursday night clashes. The stage is set, just four teams remain in the hunt for European glory. Get your brand on the attack with our UEFA Europa League sponsorship opportunity. Email ClientSolutions@virginmedia.ie now before the final whistle.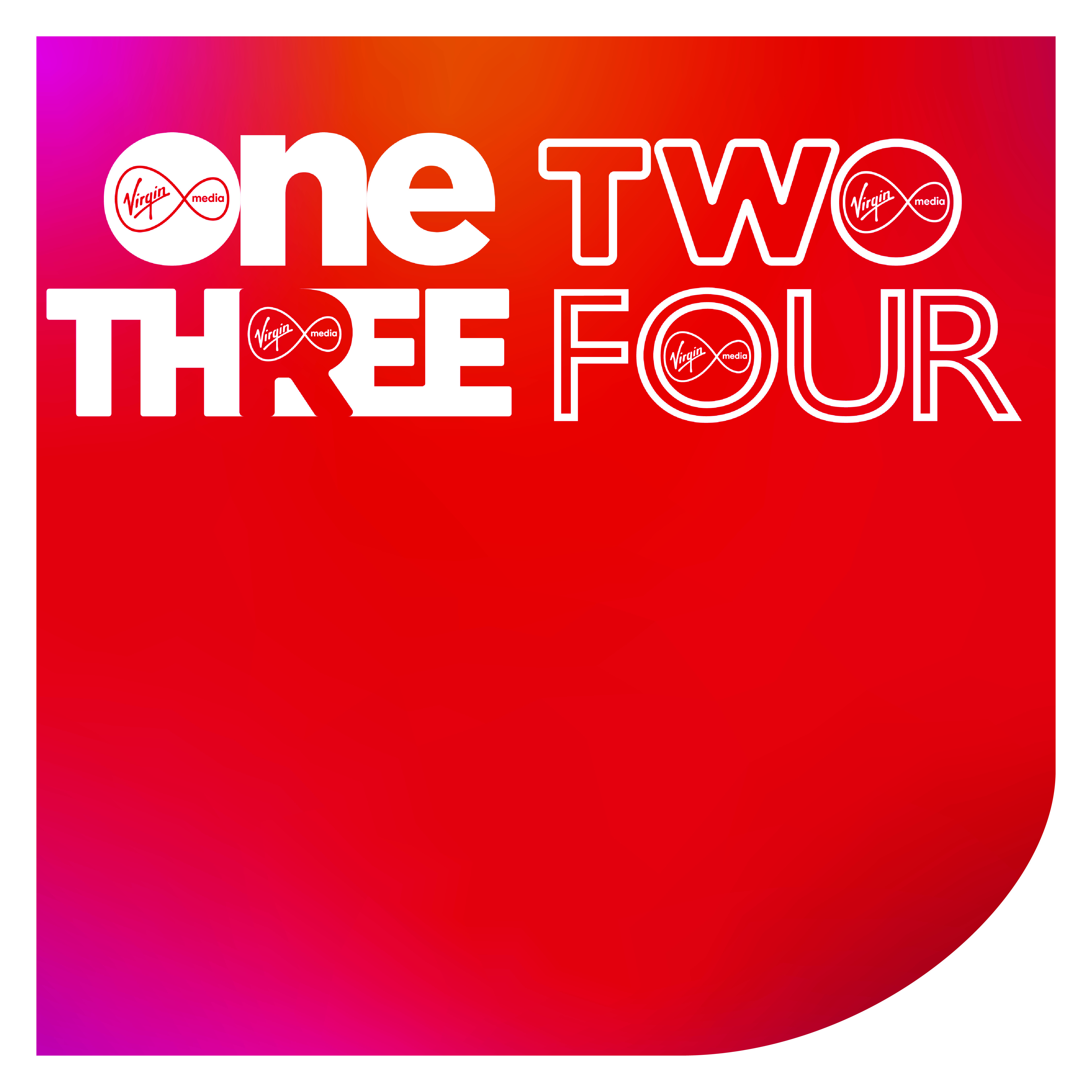 Build Big Brand Awareness – Fast!
Takeovers on VMTV
Talk to the VMS Team today about how our takeover packages can deliver high impact, high reaching bursts of activity just when your brand needs it. Whether you're launching a new product, looking to shout about a big sale or even a new brand launch, takeovers on VMTV will deliver for you.
Your brand will sponsor all unsponsored programming across VM1, VM2, VM3, or VM4, or a mix of what is right for you. Your brand will receive 10" branded stings top and tail and 2 x 5" branded stings around all centre breaks of all programming that falls into this unsponsored takeover. Run for a weekend, a week or even longer! For more information email ClientSolutions@virginmedia.ie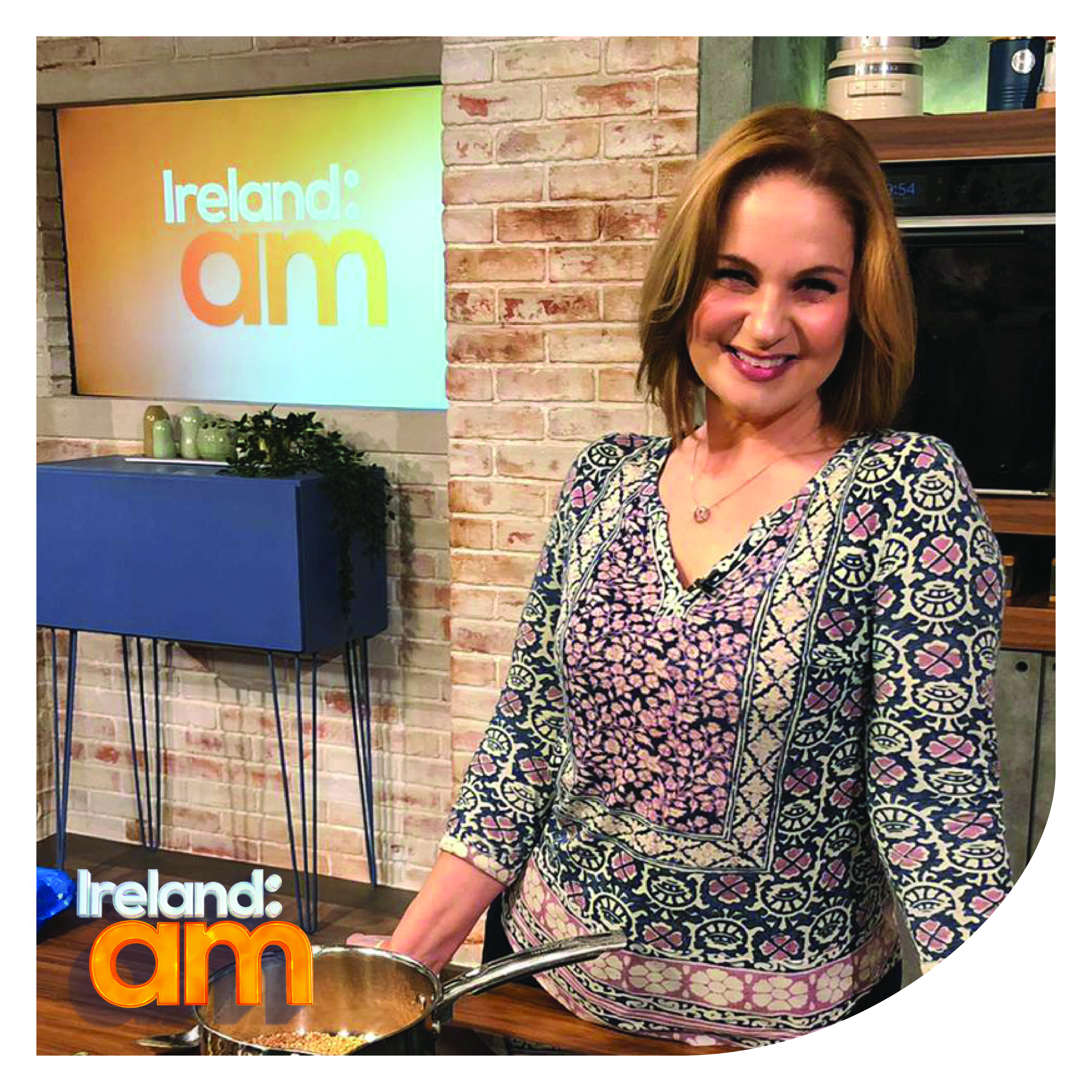 Let's get cooking!
Ireland AM Cookery Partner
They say family life takes place in the kitchen, and the Ireland AM Kitchen is no different. Talk to us about our exciting Ireland AM Official Cookery Partner opportunity, which includes Product Placement, Competitions, Bespoke Segments, and more. Ireland AM airs 7 days a week and reaches over 437,000 individuals weekly. Together we can cook up a storm!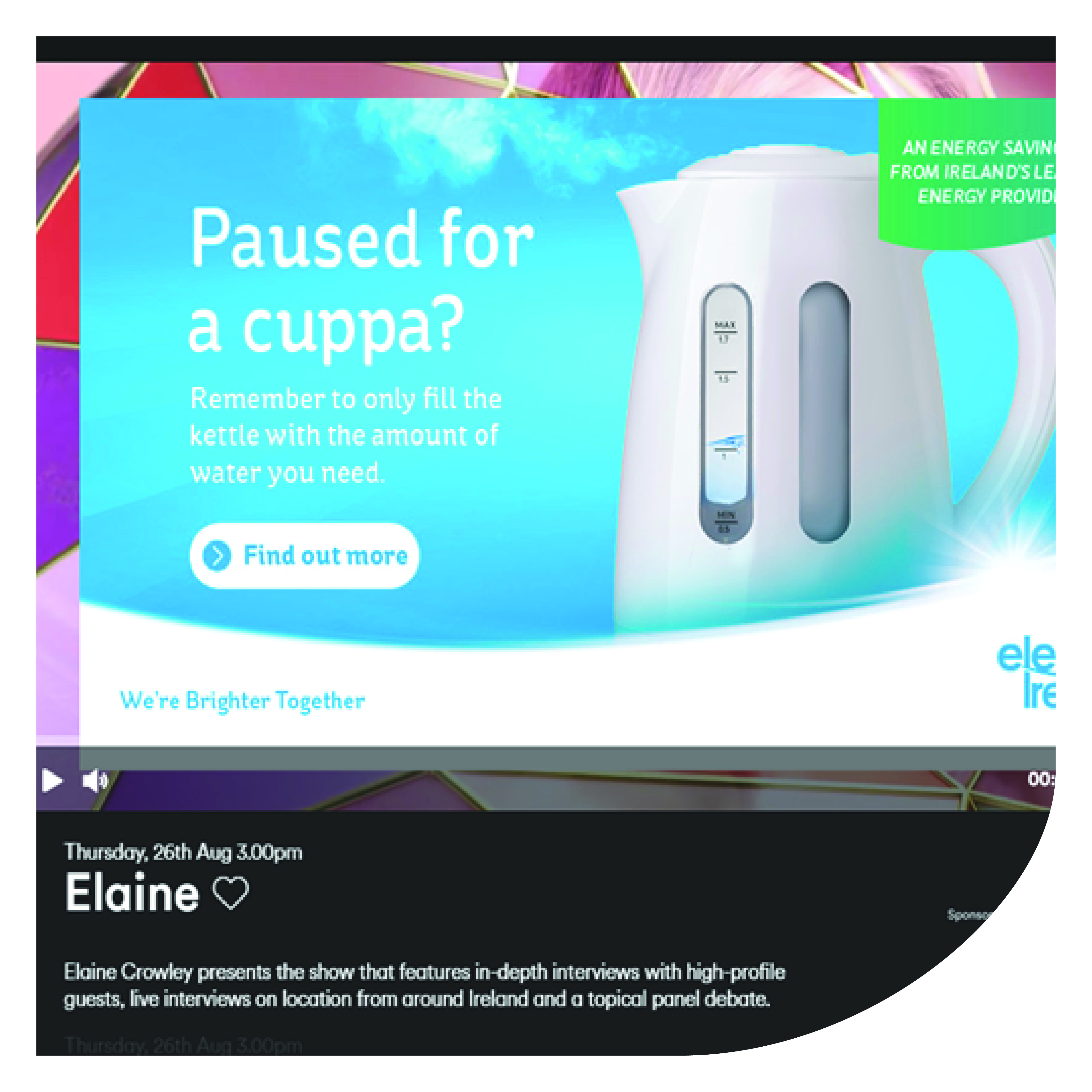 Place your brand front and centre
Virgin Media Player Pause Ads
Pause Ads on Virgin Media Player place your commercial messages in front of our engaged audiences, delivering high impact, awareness and reach. When content is streamed on Virgin Media Player and paused, after 4 seconds viewers are served a high impact static billboard ad. Pause ads can be set up to run around specific programming that allow users to target specific audience. For more information on how Pause Ads can would for you, email Client.Solutions@virginmedia.ie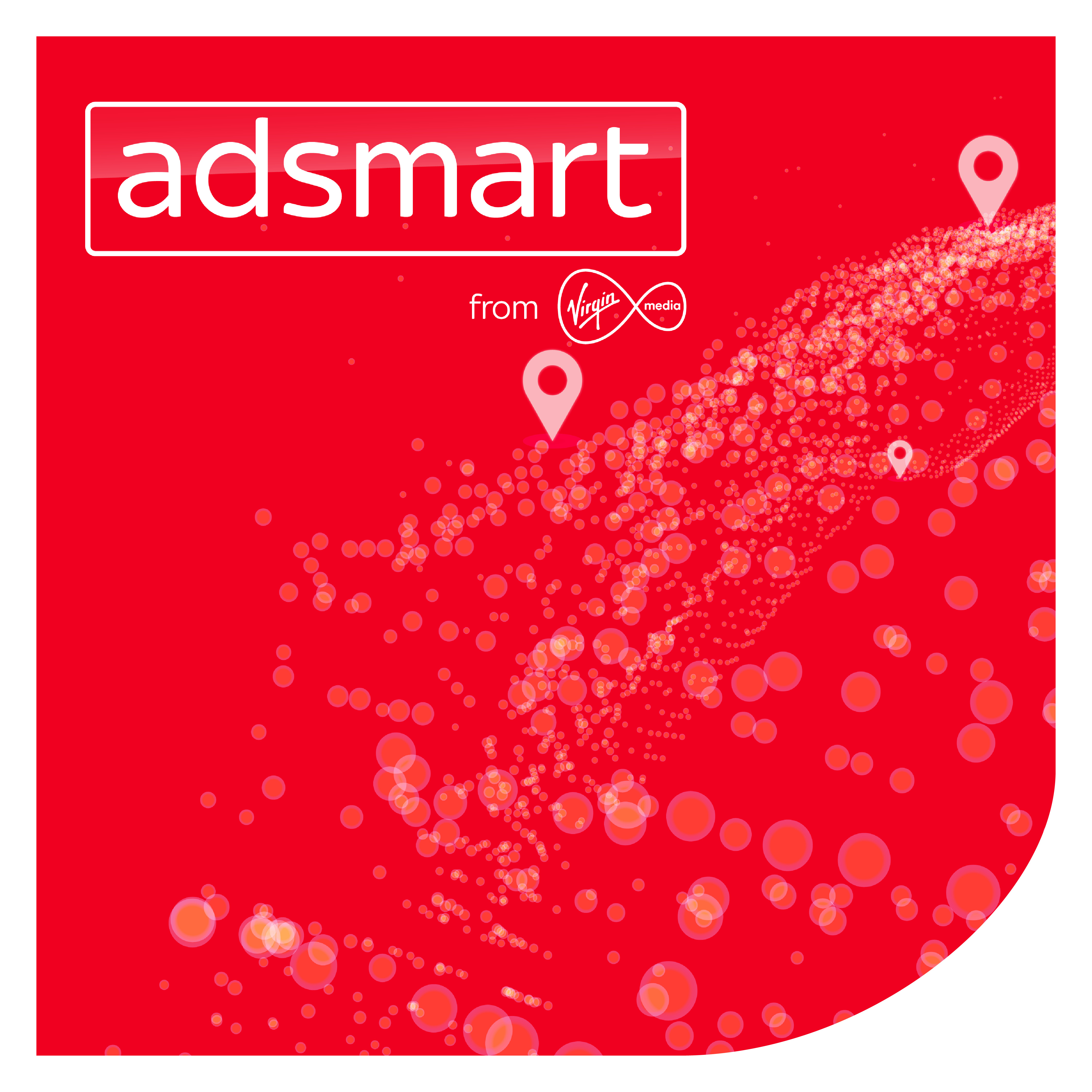 AdSmart from Virgin Media - helping business of any scale, benefit from the unrivalled power of TV advertising
AdSmart from Virgin Media is the revolutionary approach to addressable advertising that allows businesses of all shapes and sizes to benefit from the unrivalled power of TV. With AdSmart, different ads can be shown to different households watching the same programme. This means that your brand can advertise only to the specific audience that matters to them. The platform allows you to select households based on factors like location, lifestyle behaviours and more. Your brand can advertise on all Virgin Media Television channels, directly serving to circa 600,000 households in Ireland that have a Virgin Media 360 or Sky set-top box. For more info on how AdSmart from Virgin Media can help deliver your business goals email AdSmart@virginmedia.ie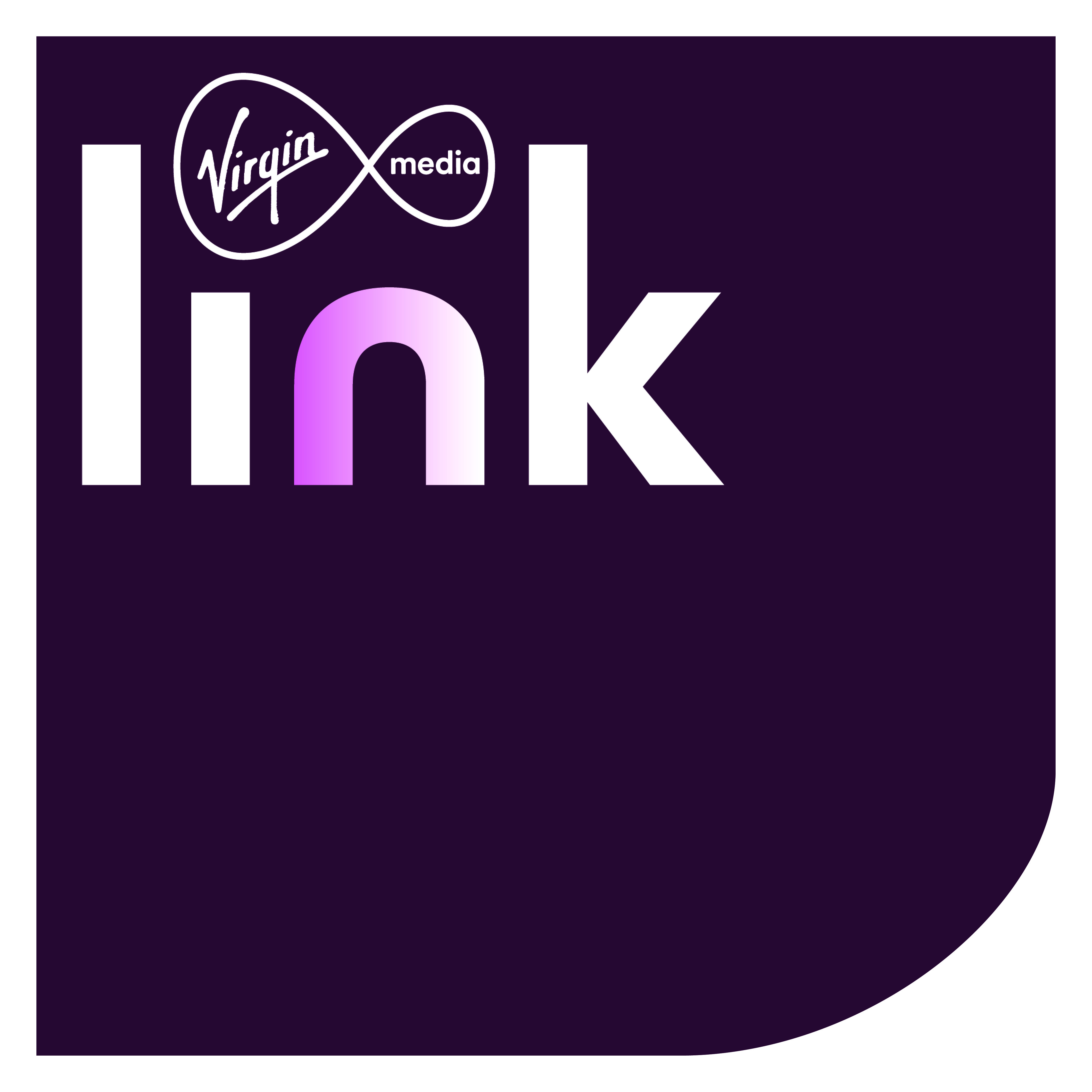 Escape the Group of Death with VM Link
New from Virgin Media Television: VM Link
VM Link is our brand-new engagement tool which can help consumers interact with your brand through our live content. VM Link is what market insight clients and agencies have been looking for: a new, fun and innovative engagement tool that allows brands to build awareness and drive clear call to actions within their campaigns.
Virgin Media Television is the first free to air broadcaster to offer a 2-way real time method of mass communication on our linear channels. Polls, trivia and competitions are available for advertisers across select shows. VM Link will drive engagement in your brand with measurable KPIs via interaction with our content on VM Link Polls, Trivia, Competitions and more. With the Rugby World Cup 2023 on the horizon, we are looking to partner up with a brand to bring VM Link to life across our live coverage.
Speak to our team today at ClientSolutions@virginmedia.ie to find out more.